Every day, accidents and incidents happen that leave innocent Bostonians so badly injured that their lives will never be the same. In traffic accidents, falls, medical mishaps, construction failures, and countless other preventable tragedies in and around the Hub, victims sustain catastrophic trauma that leaves them permanently damaged. They don't deserve to endure those injuries and have every right under Massachusetts law to claim compensation for them.
If you or someone you love sustained catastrophic injuries because of someone else's dangerous decisions, actions, or inaction in Boston, you may have the right to claim significant monetary damages. The Boston catastrophic injury lawyers at Dolman Law Group Accident Injury Lawyers, PA have years of experience handling cases like yours. Contact us to learn about what we can do to get you the money you deserve.
Dolman Law Group Accident Injury Lawyers, PA- Who We Are and What We Can Do For You
At Dolman Law Group Accident Injury Lawyers, our dedicated and experienced legal team makes sure that we provide our clients the attention and services they need. When an individual suffers a physical or catastrophic injury, it can become a life-changing event. These injuries often end up not only affecting the victim physically and financially but can reduce the quality of their life as well.
That is why the legal team at Dolman Law Group Accident Injury Lawyers makes it a point to meet with our clients one-on-one, listen to their concerns, go over their questions, determine their legal options, and explain how our attorneys can help them get through this challenging time. However, our help does not end there. We also make it a goal to vigorously fight for the financial relief our clients need and not settle for less than they deserve.
Since our founding, we have won millions of dollars in settlement awards and jury verdicts for our clients, with some of our most recent judgments including:
$1,750,000.00 for a truck accident resulting in shoulder surgery with mild TBI
$750,000.00 for a traumatic brain injury accident
$3,200,000.00 for a semi-truck accident resulting in a brain injury
$1,400,000.00 for a motorcycle accident resulting in multiple serious injuries
$1,000,000.00 for a rideshare service wrongful death accident
$1,580,000.00 for a car accident resulting in two herniated discs impinging on the spinal cord
$775,000.00 for a car accident involving a father and son
Catastrophic Injury Accidents - Get the Stats
Accidental injuries have become the third leading cause of death in the United States. This means that an individual is accidentally injured every second of the day and killed every three minutes by a preventable incident such as a drowning, vehicle crash, fall, or another preventable event.
However, what is even more significant is that many times these preventable accidents result in catastrophic injuries, which according to recent statistics, are also on the rise:
What Is a Catastrophic Injury?
A catastrophic injury is a disabling, serious injury that happens suddenly and leaves the victim suffering long-term and sometimes permanent effects, which a victim may never fully recover from. These devastating injuries are often caused by various situations that include everything from motor vehicle accidents to work-related incidents and leave survivors living a life that bears little resemblance to the one they had before their catastrophic injury.
Common Types of Boston Catastrophic Injuries
Although many people assume that catastrophic injuries only involve paralysis or quadriplegia, there are, in fact, many catastrophic injuries, including:
Neurological disorders
Organ damages
Eye injuries
Shoulder injuries
Foot injuries
Back injuries
Facial injury
Nerve damage
Paralysis
Crush injuries
Birth Injuries
Accidental amputations
Multiple fractures
Spinal cord injuries
Loss of hearing or sight
Paraplegia
Quadriplegia
Common Causes of Boston Catastrophic Injuries
Unfortunately, catastrophic injuries can result from numerous situations. However, recognizing these various causes can help victims pursue the compensation they need when another individual's careless actions cause their catastrophic injuries.
Some of the incidents that typically lead to these horrifying injuries include:
Boating accidents
Swimming pool accidents
Construction accidents
Pedestrian accidents
Workplace accidents
Trampoline accidents
Sporting accidents
Explosions
Fires
Defective products
Medical malpractice
Falls from heights
Violent crimes
What Type of Treatment is Appropriate After a Boston Catastrophic Injury Accident?
Generally, determining the type of treatment required for a catastrophic injury will depend on the nature of the injury. However, treatment often requires around-the-clock care, rehabilitation therapy, surgeries, and pain medications. In addition, survivors of this injury will usually have to spend a tremendous amount of time visiting specialists and doctors who can develop treatment plans for them while also monitoring their progress.
Quite often, these victims will need to be admitted to care facilities or have to hire a nurse or a care attendant to come to their homes so that they can be cared for. Plus, there may also need to be vehicle modifications and home modifications that can accommodate the injured individual's mobility limitations.
Who is Responsible for a Boston Catastrophic Injury?
Figuring out who was responsible for a catastrophic injury can be quite difficult, as many times, there can be more than one party directly involved in the incident. Yet, you must identify everyone who can be liable for your injury to get the compensation you deserve.
Depending on the circumstances of your case, the responsible parties may include:
Hospitals
Nurses
Doctors
Other medical professionals
Motorists and vehicle owners
Employers
Property or landowners
Manufacturers or sellers of a defective product or drug
If you have been injured in a catastrophic injury accident, you must speak to an experienced catastrophic injury attorney as soon as possible. These lawyers can investigate your case, determine what happened, and figure out which parties can be held accountable for your catastrophic injury.
Common Expenses Related to a Boston Catastrophic Injury Accident
Catastrophic injuries are known to result in extreme pain and significant health issues. But what many people often fail to realize is the devastating financial impact these injuries have on the victim and their families.
Typically, the most common expenses related to a catastrophic injury include:
Medical treatments including doctor and specialist visits, surgeries, hospital stay, and prescription medications
Counseling for mental and emotional distress
Ongoing rehabilitative therapy, including occupational and physical therapy
Assistive devices such as walkers or wheelchairs
Prosthetics
Assistance from caregivers or home health nurses
Worse yet, is many times, the survivor of this catastrophic injury accident can no longer work because of their injuries. Consequently, they will have to endure even further financial hardships resulting from their lost wages and lost earning capacity. Which can leave their families financially and emotionally drained, and physically exhausted from all the sudden changes they had little time to prepare for.
Actions to Take After a Boston Catastrophic Injury Accident
Your first priority following a catastrophic injury accident needs to be your safety and recovery. However, to make sure your health and legal rights are protected, you need to take specific actions following your accident that typically include:
Contact 911 Immediately
If you have been involved in a severe accident, you need to contact 911. This is the fastest way to alert EMS that you need immediate medical treatment while also getting your accident on record. Additionally, when the police arrive at the scene, they can investigate the accident and jot down their findings in their police report. If you decide to pursue an injury claim, this police report can provide you with extremely vital information regarding what happened and who was at fault.
Seek Medical Help
Even if you do not think you need emergency medical assistance following the accident, you still need to get examined by a doctor. Quite often, catastrophic injuries such as traumatic brain injuries can take hours to even days to manifest.
Yet, the longer you wait to seek medical treatment, the worse the condition can become, resulting in disastrous and sometimes deadly outcomes. That is why even if your injuries appear minor, you still want your doctor to examine you and make sure you did not suffer one of these severe injuries.
Getting this medical treatment on record can also be vital for your claim. When your doctor checks you over, they will write down information and details regarding your injury in their medical report. If the insurance company or the defense tries to argue that your injury resulted from a pre-existing condition or a subsequent event, this report can counter their arguments by providing a direct link between the harm you endured and your accident.
Gather as Much Evidence As Possible
Nobody can expect you to investigate your own accident, especially after suffering a catastrophic injury. However, do not worry. Your attorney can take over this role and gather the evidence needed to prove fault and damages. But you can take to assist in this process. For instance, even if you could not take photos of the accident, try to take pictures of your visible injuries or have a loved one go back to the accident scene and take as many pictures or videos of the area as they can.
Keep Detailed Medical Records
Maintaining records is incredibly crucial to collecting the compensation you require. This includes keeping track of every expense and medical bill you incurred because of your accident. If you can, it may be helpful to create a worksheet where you list each provider, the date of service, the amount that was billed, the amount you paid, and insurance reimbursement. If you cannot maintain these records on your own, ask a family member or a friend to assist you with this task.
Write Everything Down in a Journal
Following your accident, it is advised that you write down everything that happened in a journal. Over time memories of the incident can fade. When you write down all the accident details, it can help refresh your memory down the road and ensure you do not forget any critical facts. That is why you want to jot down something regarding your condition every day. Include how you feel, talk about the medical treatments you now need, the pain and suffering you have to endure, and how life has changed for you and your family after your catastrophic injury.
Contact an Experienced Boston Catastrophic Injury Attorney as Soon As Possible
Building a robust catastrophic injury accident case can be quite complicated. These claims often involve many moving parts, complicated laws, and insurance companies who would love nothing more than to offer you an unfair settlement amount and make sure you do not get the financial recovery you deserve. However, you do not have to deal with these legal complexities by yourself.
When you retain an experienced Boston catastrophic injury lawyer to handle your case, these attorneys can not only determine whether you have a viable claim and figure out what legal options you can pursue. But they can also go after the full compensation you require for the harm you endured.
Boston Catastrophic Injury FAQs
If you suffer an injury in an accident, it can be a horrible experience resulting in pain and inconvenience in your daily life. However, if the accident results in a catastrophic injury, your life may be forever changed.
If you were involved in a Boston accident and endured a catastrophic injury, you most likely have numerous questions and concerns about your extensive injuries and your legal recourse. At Dolman Law Group Accident Injury Lawyers, PA, we want to help clear up some of this confusion for you and provide you the answers you require. That is why we have prepared these frequently asked questions where we will discuss everything you need to know about catastrophic injuries and how to fight for the justice you deserve.
1. If I have suffered a catastrophic injury in a Boston accident, how much is my claim worth?
When an individual suffers a catastrophic injury, the damages can be rather substantial, especially if the victim can no longer work and their medical expenses are significant. However, since every case is different, no attorney can tell you exactly how much your catastrophic injury case is worth.
There are just too many factors that can impact the value of your claim, including:
The type of injury that resulted and the severity of this injury
The medical treatments that are needed now and in the future
The extent of the pain and suffering
The defendant's culpability
The credibility of the witnesses and the evidence presented
The ability to work again or resume the same position you held before the injury
When you work with the experienced catastrophic injury attorneys at Dolman Law Group Accident Injury Lawyers, PA, we can help you determine whether you have a viable claim and whether you may be entitled to compensation for your damages.
2. What legal options do I have if my loved one died from their catastrophic injury in Boston?
If your loved one died because of their catastrophic injuries and these injuries were caused by another person's wrongful actions, you can hold the liable individual or entity accountable for your family member's death. According to Massachusetts law, an estate executor or administrator can file a wrongful death claim on behalf of a deceased victim's surviving relatives.
However, to hold the defendant liable in such a claim, the estate administrator or executor must show the defendant owed their relative a duty of care and that the defendant's negligence or willful acts caused their death.
Typically, these wrongful death claims can allow family members to recover damages which can include:
Compensation for lost income
Compensation for loss of companionship
Compensation for funeral expenses
Compensation for burial expenses
If you have lost a loved one because of a catastrophic injury accident in Boston, do not wait. Speak with the skilled catastrophic injury attorneys at Dolman Law Group Accident Injury Lawyers, PA, and let our legal team fight for the compensation your family is entitled to.
3. How much time do I have to file a claim following my Boston catastrophic injury accident?
The statute of limitations is a law that sets the maximum amount of time you have to file a legal claim following an alleged offense. If you do not file this claim within that allotted time, you can be barred from collecting compensation for the harm you endured. In Boston, the statute of limitations for filing a claim is three years from the accident date. However, there are numerous exceptions to this rule that can extend or shorten the amount of time you have to file.
That is why if you want to ensure your rights are protected and you receive the money you deserve, you need to speak with the legal team at Dolman Law Group Accident Injury Lawyers, PA, right away. Our attorneys can review your case, figure out how much time you have to file, and ensure all your legal motions and documents are prepared correctly and filed before the statute of limitations expires.
4. If the insurance company is calling me, following my Boston catastrophic injury accident, should I talk to them?
No. One of the biggest mistakes people make following an accident is they believe that the insurance company wants to help them. However, you need to remember that these insurance companies are a business, and like other businesses, they want to make money. This means that the less they pay you, the more money they make. Consequently, insurance adjusters will try any tactic they can to reduce the amount of your claim or to deny it altogether.
Thus, if the insurance company wants to speak with you, remember what you say can hurt you. Make sure you avoid making any definitive statements, taking the blame for the accident, or apologizing for anything that happened. In fact, only provide the insurance adjuster the basic details of the accident and let them know to address all future questions to your lawyer.
Once Dolman Law Group Accident Injury Lawyers, PA, takes over these conversations, you do not have to worry about handling these insurance companies and their unethical practices on your own. Our skilled catastrophic injury accident attorneys can make sure you do not say anything that can impact your claim while fighting for the monetary recovery you require.
5. The insurance company made me a settlement offer following my Boston catastrophic injury accident. Should I accept it?
No—you should never accept any settlement offer from an insurance company before you discuss this amount with an experienced injury attorney. This is especially true in catastrophic injury cases. You need to remember that once you accept compensation from the insurance company, you forfeit your right to file for any additional claims in the future. That is why before you accept anything, you need to make sure this amount adequately covers your costs associated with your injuries now and in the future.
It is quite rare for these first settlement offers from the insurance company to cover your bills or provide you with enough money to adequately provide you the care you need. However, when you work with Dolman Law Group Accident Injury Lawyers, P, we can help you determine whether this settlement offer is fair to you. If it is not, we can go back and negotiate for an amount that is.
6. How do catastrophic injury cases differ from other claims in Boston?
Catastrophic injuries often result in profound, devastating, and sometimes deadly injuries. Thus, they often lead to extremely complicated legal battles with much larger verdicts and settlements than other claims. However, you need to remember that when dealing with such significant compensation, medical experts, forensic economic testimony, and care planning evidence are required to support these catastrophic injury claims and allow the injured individual to prepare for their future.
That is why you must work with an experienced catastrophic injury accident lawyer that understands how to handle these complex claims and has the resources and experience needed to prepare the strongest case on your behalf.
7. What long-term effects can result from a catastrophic injury?
When a catastrophic injury occurs, the effects are often permanent.
Therefore, the impact these injuries have on an injured individual usually include:
A permanent loss of function or disability
An inability to gain meaningful employment
A need to stay on prescription medications
A need for accommodations, assistance, and lifelong care
A need for prosthetic devices
A need for assistive devices, such as wheelchairs
Permanent scarring
Permanent disfigurement
Sadly, quite often, after an individual suffers a catastrophic injury, their life (and their family's life) is never the same. But compensation for that claim can pay for medical bills and services that can restore as much independence and mobility as possible.
8. How can I prove another individual was at fault for my Boston catastrophic injury accident?
To bring a successful catastrophic injury accident claim, you need to show that another individual's negligence or intentional actions caused you this injury.
To prove negligence, you need to establish:
The defendant owed you a duty of care
The defendant breached this duty of care
This breach caused you to suffer a catastrophic injury
This catastrophic injury resulted in substantial damages and losses
Due to these legal complexities, you should work with an experienced Boston catastrophic injury accident attorney that has the resources and skills to prove these negligence elements and pursue the financial relief you deserve.
9. What compensation can I collect from a Boston catastrophic injury accident claim?
If you have suffered a catastrophic injury because of another individual's wrongful actions, you may be entitled to specific compensation. Typically, this compensation includes:
Economic damages: These damages are actual and verifiable losses that result from an accident and often include:
Medical expenses including past, current, and future medical bills such as hospital stay, medications, doctor visits, and surgeries
Lost wages
Lost earning capacity
Home modifications to make the home more accessible
Rehabilitation costs such as occupational and physical therapy
Expenses related to in-home caregivers
Personal property damages
Other out-of-pocket expenses
Non-economic damages: These damages also result from the accident but are not easily verifiable as the losses are rather subjective.
These damages often include:
Pain and suffering
Mental anguish
Loss of consortium
Loss of companionship
Loss of enjoyment of life
Loss of a limb
Disfigurement
Scarring
Loss of reputation
Punitive damages: Unlike the other compensatory damages, which compensate the victim, punitive damages punish the defendant for wrongful and egregious actions and deter them and others from committing this act again. However, in Massachusetts, plaintiffs only receive punitive damages in exceptional circumstances. In fact, they may only recover them when a wrongful death results from gross negligence or willful, wanton, or reckless acts.
10. Why do I need to contact Dolman Law Group Accident Injury Lawyers, PA, if I was harmed in a Boston catastrophic injury accident?
If you or a family member has sustained catastrophic injuries because of another person's reckless, intentional, or negligent behavior, you need to consult with an experienced Boston catastrophic injury attorney as soon as possible. When you are recovering from a catastrophic injury, you already have enough on your plate. You should not have to stress about the complex laws that these catastrophic injury claims entail.
At Dolman Law Group Accident Injury Lawyers, PA, our skilled Boston personal injury attorneys have the experience and resources necessary to take on these complicated catastrophic injury cases for you, so you can focus on what matters most- your recovery.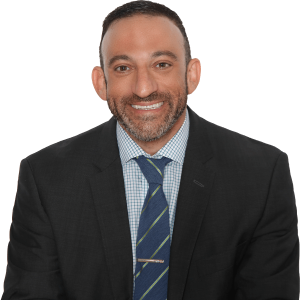 Once retained, our legal team can:
Discuss your case in detail, answer any concerns you may have, and go over your legal options.
Investigate your catastrophic injury accident thoroughly, making sure to gather the vital evidence needed to prove what happened and who was at fault.
Bring in the experts such as accident reconstructionists, engineers, doctors, and economists to substantiate your claims.
Make sure legal documents are filed correctly and before time runs out.
Handle the negotiations and discussions with the insurance company, making sure to go after a fair settlement amount on your behalf.
Take your case in front of a judge or a jury, if needed, and fight for maximum damages.
Do not wait any longer to seek the legal help you need after a catastrophic injury disrupts your life. Instead, contact the law offices of Dolman Law Group Accident Injury Lawyers, PA, or call us at (727) 351-6129 for a free case review. It is time to fight back, go after the money you deserve, and rebuild your life. Our attorneys are here to help you do just that.
---
Dolman Law Group Accident Injury Lawyers, PA
76 Canal Street, Suite 302
Boston, MA 02114