Every year, thousands of construction workers are injured on the job. Yet, even though everyone may know that construction work is incredibly hazardous. It should not mean that these workers have to endure these devastating injuries, debilitating pain, and astronomical medical expenses on their own.
If you were injured in a Boston construction accident, you may be entitled to compensation for your injuries, either through a workers' compensation claim or a third-party injury claim. However, to understand the benefits and the damages you may receive, you need to speak with an experienced Boston construction accident attorney from the law firm of Dolman Law Group Accident Injury Lawyers, PA.
Our lawyers understand the trauma you have been through and are here to help you get through this difficult and overwhelming ordeal while fighting for the justice and money you deserve.
Why Call Dolman Law Group Accident Injury Lawyers, PA?
At Dolman Law Group Accident Injury Lawyers, PA, our dedicated and hardworking team wants to ensure we provide our clients the attention and services they deserve. We make it a point to meet with our clients one-on-one to discuss what happened, listen to their concerns, answer any questions they have, and explain how we can help them. Once we are retained, our skilled and experienced attorneys can make sure that our client's claims are properly handled, and all their needs are met.
One crucial aspect that sets Dolman Law Group Accident Injury Lawyers, PA, apart from our competition, is we always make it a goal to maximize the compensation in every last case we take on and never settle for less than what we believe the claim is worth. Because of this dedication and determination, we have won millions in settlement awards and jury verdicts for our clients.
Some of our most recent awards and judgments have included:
$3,200,000.00 for a semi-truck accident resulting in brain injury
1,400,000.00 for a motorcycle accident resulting in multiple serious injuries
$1,750,000.00 for a truck accident resulting in shoulder surgery with mild TBI
$1,580,000.00 for an automobile accident resulting in two herniated discs impinging on the spinal cord
$1,000,000.00 for a car accident
Common Construction Accidents in Boston
There are numerous ways a construction worker can get hurt on the job.
However, some of the most commonly cited construction accidents often include:
Falling from heights: According to the Occupational Safety and Health Administration (OSHA), falls from heights are the leading cause of construction site accidents. These accidents usually happen because construction workers tend to work at elevated heights, including performing jobs on rooftops, ladders, and scaffolding.
Electrocutions: Quite often, until the construction work is complete, construction workers are around exposed wires, downed power lines, and unfinished electrical systems that can often result in deadly electrocutions.
Falling tools and debris: Building materials, pieces of scaffolding, and even other tools and supplies can lead to serious harm when they fall from significant heights and land on construction workers working down below.
Slip and falls: Falling from heights is not the only way construction workers can get harmed. Due to all the extra materials and tools lying around on a construction site, it is easy for construction workers to trip and end up falling while working or slipping on a substance that may have spilled.
Caught-in and caught-between accidents: Even if a tool or a piece of heavy machinery falls but does not strike a construction worker directly, these large pieces can still trap a worker between a wall and cut off their oxygen intake or result in broken bones. Typically, these accidents are ones where construction workers are crushed, caught, pinched, squeezed, or compressed between objects or buried under materials from collapsing buildings or trenches.
Explosions: Exposed wires can not only lead to electrocution, but they can also result in sparks that can lead to explosions and extensive burns. In addition, gas leaks can also pose a similar threat leading to explosions and fires.
Machine accidents: Large machines are a staple on a construction worksite. Construction workers regularly use heavy machinery such as cranes, bulldozers, and jackhammers to complete a job. However, one wrong move or malfunction and serious injuries can result.
Getting hit by a car: One of the most common accidents on highway construction sites is when a distracted or speeding driver ends up hitting a construction worker with their automobile.
Overexertion: Construction workers spend long hours on construction sites while enduring the elements, including extreme heat and humidity. Consequently, significant injuries can result from these conditions, including strokes, fainting, and dehydration.
Repetitive motions: Construction workers perform the same motion time and time again. Muscles and soft tissues can wear out, causing pain and mobility issues.
Chemical exposure: There are numerous dangerous substances that construction workers can be exposed to on the job, including solids, vapors, gases, liquids, fumes, mists, fibers, and dust. When this toxic material is ingested, inhaled, or even touched, it can lead to disastrous and deadly consequences.
Although these construction accidents listed above are the most common, frequently resulting in grave injuries. Other construction accidents can result in extensive harm, including construction workers using malfunctioning equipment or errors made by other workers.
Common Boston Construction Injuries
A construction worker harmed during one of these accidents can sustain severe and devastating injuries, which can include:
Head and neck injuries
Loss of a limb
Burns
Electrocutions
Eye injuries
Broken or fractured bones
Shoulder injuries
Back injuries
Spinal cord damages
Deep lacerations
Illnesses that are caused by toxic chemical exposure
What to Do Following a Boston Construction Accident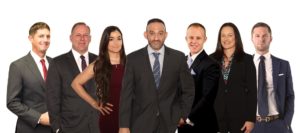 Construction work can be extremely dangerous. Even if a worker is conscientious, they will likely suffer some sort of accident at one point on the job. However, this does not mean that a worker does not have a right to work in a safe environment. That is why if you have been injured in a Boston construction accident, there are specific steps you need to take to ensure that you get the care you need and protect your legal rights.
Get Medical Attention Immediately
The number one priority following a construction accident needs to be your health. That is why you need to seek medical attention promptly, no matter how minor your injuries may appear. If the injuries are severe, you must contact 911 or head to the emergency room immediately to get emergency medical treatment.
If you believe your injuries are not that serious or do not require emergency care, it does not mean you are off the hook. You still need to get examined by a medical professional. Many times, severe injuries, such as traumatic brain injuries, do not appear until days to even weeks after the injury is sustained.
However, the longer you wait to get medical treatment for this condition, the more devastating and damaging the injury can become. That is why do not delay. If you have been involved in a construction accident, you need to get your injuries examined and have the doctor verify that you do not have any of these serious injuries.
Additionally, seeking immediate medical attention can not only make sure you stay safe. But it can also help you down the road when you decide to pursue compensation for your injuries. When you get looked over by a physician, they will write down their findings in your medical records.
Consequently, this record can create a direct link between your injuries and the construction accident you were involved in. If the insurance company or the defense tries to argue your injuries stemmed from a subsequent event or due to a pre-existing condition and not from the construction accident itself, this medical report can help prove them wrong.
Notify the Employer Promptly
Once you take care of your injuries and other health concerns, you need to report your construction accident to your employer as quickly as possible.
This prompt reporting has several purposes, including:
Helping you avoid any processing delays regarding your workers' compensation claims
Helping your claim appear more valid in the eyes of the insurance company, the court, and your employer
Helping prevent further accidents from occurring and making sure that no more employees are injured on the job
However, one thing to keep in mind is that when you report this accident, make sure you put it in writing and ask for a copy. Try to be as detailed as possible when recounting what happened and include everything you remember from the accident and how it occurred. When this report is well-written, it can provide you with invaluable evidence if a dispute arises in the future.
Gather Information
Following a construction accident, your safety and health need to be your top concern. Yet, if you do not require any immediate medical attention and the area is safe, you must gather as much evidence about the accident and your injuries as possible.
Typically, this evidence includes:
Photographs: Try to take as many photos and videos of the accident scene as you can. Include pictures of any dangerous conditions, visible injuries, the damage you sustained (such as cracked headgear or a torn shirt), and any other evidence that can show what happened and what may have caused the accident.
Witness information: If any person present at the accident scene saw what happened, make sure to get their name and contact information. Many times these witness statements can provide you with crucial evidence that can help substantiate your claims.
Keep medical records: You need to make sure that you keep track of all your medical expenses and bills related to your construction accident injury. This can help ensure that you are accurately compensated for your injuries in the future.
Start a journal: You also want to start writing down everything that happened to you in a journal. This means documenting everything about the construction accident, including how the accident impacted your day-to-day routine, the extent of your pain and suffering, the medical treatments you now need, and how life has changed after the accident. Over time, memories of the incident can fade. However, documenting everything in your journal can help you remember key details about the incident while also providing your attorney with vital evidence regarding the extent of your harm.
Employer correspondence: You will also want to create a folder or a file, where you will keep copies of all your written correspondence that you had with your employer regarding your construction accident and the injuries that you endured from it. In addition, make sure you jot down notes whenever you have a discussion with them about the incident, and keep these notes in the file as well.
Contact an Experienced Boston Boston Construction Accident Attorney at Dolman Law Group
Following a construction accident, speak with a Boston construction accident attorney promptly. Even though there are various remedies that you may pursue if you have been injured, there are also strict timelines that can impact your filings. Plus, the insurance company may do everything it can to lower the amount of your claim or deny it altogether.
That is why you must contact a skilled Boston construction accident lawyer as soon as possible. These attorneys can help you figure out not only which legal options you have following your construction accident. But they can also make sure they initiate the necessary legal actions within the appropriate time limits and fight for the compensation you need.
Boston Construction Accident FAQs
Unfortunately, construction accidents happen quite frequently in Boston. Thus, victims and their families must stay informed of their rights and the possible recourse they have.
If you have been harmed in a Boston construction accident, the legal team at the Dolman Law Group Accident Injury Lawyers, PA, wants to make sure you are prepared. That is why we have put together some frequently asked questions regarding construction accidents for you. We hope with this information, you get the clarification you need and the answers you require.
1. What is the statute of limitations for filing a construction accident claim in Boston?
The statute of limitations is a law that dictates the maximum amount of time an individual has to file a claim after an alleged offense. If the party does not file their case within this allotted time, they can be barred from collecting compensation for their injuries.
Under Massachusetts law, the time limit to file a claim is three years from the date the accident occurred. If you are filing a workers' compensation claim, you have four years from the accident date to file, but you must also report the accident or your injury to your employer as soon as possible.
However, this statute of limitations law also contains numerous exceptions that can lengthen or shorten the time you have to file. For these reasons, you must speak with an experienced Boston construction accident attorney as soon as possible following your accident. At Dolman Law Group Accident Injury Lawyers, PA, our attorneys can verify not only how much time you have to file your case. But ensure that all critical motions and legal documents are filed correctly and before the statute of limitations expires.
2. If I was harmed in a construction accident in Boston, who can I file a lawsuit against?
If you have been injured in a construction accident in Boston, you can file a lawsuit against any person or business that contributed to your injury. However, these individuals cannot be your employer. If they are, then your remedy would be limited to filing a workers' compensation claim.
When you work with Dolman Law Group Accident Injury Lawyers, PA, we can take the guesswork out of these complex legal issues and help you figure out what you need to do, which claims you can file, and make sure you pursue maximum compensation for the harm you endured.
3. How can I prove that my Boston construction accident injuries were work-related?
Under Massachusetts's workers' compensation laws, all companies operating in the state are required to carry workers' compensation insurance. The purpose of this insurance is to protect those workers who have been injured on the job. That is why any injuries or diseases sustained due to a workplace activity are covered, as long as they occurred in the scope and course of employment.
Quite often, these workers' compensation injuries and illnesses include:
A long-term repetitive stress injury that resulted from work-related degradation
A physical injury caused by an accident
An occupational disease or disorder or
A work caused psychological injury
One of the most significant benefits of a workers' compensation claim is you do not need to prove that anyone was at fault for your injury, and you can even collect benefits if the accident was your fault. However, you will still need to provide supporting medical evidence that can prove the existence and severity of your damage.
While this may sound relatively simple, many times, disputes arise regarding whether the injury took place within the ordinary course and scope of your employment. Thus, seek immediate legal help.
4. What types of workers' compensation benefits can I collect following my work-related Boston construction accident?
In Massachusetts, the workers' compensation laws provide various benefits to those injured on the job to offer them the assistance they need while recovering.
Typically, these benefits include:
Medical treatments: Any necessary and reasonable medical treatment related to a workplace injury or occupational disease is covered. This can include surgeries, hospital stays, doctor visits, prescription medications, and medical devices. It can even include travel reimbursement to and from doctor visits.
Temporary disability benefits: If you cannot work due to your injury or illness for six or more days, you can receive temporary total disability benefits. These benefits are usually 60 percent of your average weekly wage at the time of your injury but subject to a maximum amount set by law. Typically, these benefits can last up to three years, but if you have to take a lower-paying job or work fewer hours because of your injury or illness, you can have partial benefits for up to five years.
Permanent partial disability benefits: Once your condition has improved as much as it can, your doctor can give you a permanent disability rating. Meaning that if you have a partial disability but can do some work, you will receive permanent partial disability benefits. This compensation usually comes out to be 60 percent of your average weekly wage at the time of your injury, but no more than 75 percent of what you received for temporary total disability. These disability benefits are available for a maximum of five years. However, some expectations can allow them to extend up to ten years.
Permanent total disability benefits: For those workers who cannot return to work in any meaningful capacity. Permanent and total disability benefits allow these individuals to receive two-thirds of their average weekly wage, subject to the same maximum as temporary total disability benefits.
You can also be entitled to a one-time payment for permanent disfigurement, loss of function, or scarring on the neck, face, or hands. But, the amount will depend on the location and severity of the loss or injury. Additionally, it is also important to note that workers' compensation benefits do not allow you to recover non-economic losses such as mental anguish or pain and suffering.
5. If I am collecting workers' compensation benefits following my Boston construction accident, can I still pursue a third-party lawsuit against another individual who was responsible for my injury?
Yes. You can still file a lawsuit against another party (as long as they are not your employer) that was responsible for your construction accident injury, even if you are collecting workers' compensation benefits. However, before you can collect damages from them, you first need to establish that this third-party acted negligently and their negligence caused your harm.
It is also important to note that when a case involves both third-party lawsuits and workers' compensation claims, the situation can get quite complicated. In Massachusetts, a workers' compensation insurer has a right to get reimbursed for all benefits paid to the injured employee if a third-party Boston construction accident claim involves the same work-related accident.
For these reasons, you should discuss this situation with an experienced Boston construction accident attorney. At Dolman Law Group Accident Injury Lawyers, PA, our attorneys can try various methods to get you the maximum compensation you deserve, including negotiating a reduction of the workers' compensation lien.
6. If I want to file a lawsuit against a third-party for my Boston construction accident injuries, what do I need to prove?
Generally, if you want to bring a third-party lawsuit, you will need to show that another individual's actions caused your injuries. Typically, this means you will need to show that the third party intentionally caused you harm or was negligent.
To prove negligence, you need to establish:
Duty of care: The third-party owed you a duty of care.
Breach of duty: The third-party breached this duty of care.
Causation: This breach was the actual and proximate cause of your harm.
Damages: This breach resulted in you suffering damages and losses.
In construction accidents, third-party lawsuits often come up when a construction worker is harmed because of a defective piece of machinery, is hit by a car while working, or is injured by a dangerous condition that existed on the property they were working on.
7. What types of damages can I recover in a third-party construction accident case in Boston?
If you have been injured in a Boston construction accident due to the wrongful actions of another individual. You may be entitled to certain types of compensation, including economic, non-economic, and punitive damages.
Economic damages: These damages are actual and verifiable losses that result from the accident.
They usually include:
Medical expenses including past, current, and future medical bills such as doctor visits, surgeries, hospital stay, prescription medications, and rehabilitative therapy
Lost wages
Lost earning capacity
At-home nursing care
Personal property damages
At- home replacement services
Other out-of-pocket expenses
Non-economic damages: These damages also result from the accident but include rather subjective losses that are not easy to quantify, including:
Pain and suffering
Mental anguish
Loss of a limb
Loss of companionship
Loss of enjoyment of life
Loss of consortium
Loss of reputation
Disfigurement and scarring
Punitive damages: Unlike the other damages which are meant to compensate the victim. punish the wrongdoer for their egregious actions and prevent them and others from committing these acts again. However, Massachusetts courts award punitive damages only in exceptional cases. In fact, plaintiffs can only receive them if the defendant's gross negligence or willful or wanton conduct caused the victim's death.
8. If I am filing a claim, how much is my Boston construction accident case worth?
Unfortunately, every injury claim is unique. It is almost impossible for an attorney to tell you exactly how much your construction accident claim is worth.
Many factors can determine the value of your case, including:
The severity and extent of your injuries
Your ability to work again
The type of medical treatments you will need now and in the future
The extent of your pain and suffering
The defendant's culpability
The credibility of the evidence presented
That is why the best way to figure out how much money you can pursue following a construction accident is to work with the experienced Boston construction accident attorneys at Dolman Law Group Accident Injury Lawyers, PA. Our legal team can examine all of these factors, figure out which ones can impact your claim's value, and prepare the best case in response to them. Making sure we go after maximum compensation on your behalf.
9. Why do I need to contact an experienced Boston lawyer following my construction accident?
Construction accidents are incredibly complicated. Not only are there a variety of factors that can influence the value of your case, but they also involve insurance companies who are trying to do anything they can to deny your claim. However, you do not have to tackle these complex legal battles on your own.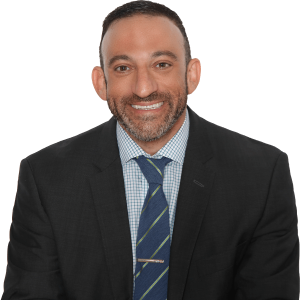 At Dolman Law Group Accident Injury Lawyers, PA, our attorneys are here provide you the legal help you need.
We can answer any questions or concerns you may have while determining which legal options you can pursue.
We can investigate the accident thoroughly and obtain the vital evidence needed to prove fault and damages.
We can ensure that all legal documents are filed properly.
We can handle all the negotiations with the insurance company and make sure we fight for a fair settlement amount on your behalf.
We can take your case to trial, if necessary, and go after the money you need.
If you or a loved one has been harmed in a construction accident in Boston. Do not go through this horrific ordeal by yourself. Remember, at Dolman Law Group Accident Injury Lawyers, PA, our goal is ultimately the same as yours- to get you as much money as possible. That is why contact us online today for a free consultation or call our office at (857) 407-4182.
---
Dolman Law Group Accident Injury Lawyers, PA
76 Canal Street, Suite 302
Boston, MA 02114
(857) 407-4182