If you are a resident of Clearwater, Florida, you probably already know the destruction a hurricane can inflict. Any indirect hit can also bring devastating wind and rain. As a result, you could end up with ripped-off roof shingles, shattered windows, and flooded living areas.
It's overwhelming to process the damage your home or commercial property has sustained. The easy part should be getting the money you need to fix it, but insurance companies don't often think of people and their property—they think of their bottom line. If you sustained damage from a hurricane, contact Dolman Law Group.
We have a Clearwater hurricane damage lawyer ready to fight for the money the insurance company owes you. Reach out to us today for a free consultation. We can guide you through the hurricane insurance claim process and answer your legal questions along the way.
Call Dolman Law Group If You Need Help With a Hurricane Insurance Claim
You can handle just about any insurance claim or legal action without an attorney, but that doesn't mean it's in your best interest. There's a real benefit in working with a legal professional who knows the insurance laws in the state and is well-acquainted with the tactics insurance companies use in hurricane damage claims. Initiating an insurance claim without a legal representative on your side could give insurance companies an edge over you.
Why?
They know the law.
They have high-powered lawyers.
They have the money to protect their interests.
They understand their policies.
They train adjusters to use techniques that will keep as much money in their pockets as possible.
It's intimidating to go up against these insurance giants on your own. On top of that, you might have a hard time distinguishing a fair offer from a low one. Your Clearwater property damage attorney can handle communications with them and review each settlement they offer so you have the funds to cover all your hurricane-related damages.
How Our Clearwater Hurricane Damage Attorneys Can Help in an Insurance Claim
​You may find various benefits in working with a law firm to manage your hurricane insurance claim. Ultimately, our law firm aims to make the insurance claims process fair, seamless, and worry-free. In doing so, we guide you with our experience and take on many of the obligations of handling a hurricane insurance claim so you don't have to.
Here's what that looks like in action:
Conducting an In-Depth Insurance Policy Review
Our hurricane damage lawyers serving Clearwater, FL, analyze your insurance policy and make sure you understand the terms.
Launching a Thorough Investigation
Our law firm investigates your claim to identify all the damage that your property sustained during the hurricane, retrieve documentation related to the losses you've endured, and pinpoint the specific causes of the damage.
Preparing Your Claim
We prepare and file your claim by filling out the necessary paperwork along with supplying supporting financial documentation, proof of ownership, and proof of damage.
Hiring Experts
Our hurricane insurance claim attorneys can work with property damage appraisers, public claims adjusters, and repair and restoration experts to help value your losses.
Protecting Your Rights
We protect your right to fair compensation under your policy by:
Rejecting low settlement offers
Interpreting your insurance policy in accordance with the law
Communicating with the insurer on your behalf
Advising you in your dealings with the insurance company
Protecting You from Bad Faith Conduct
We protect you from bad faith insurance practices. In doing so, we interface with the insurance company for you, familiarize ourselves with the terms of your policy, and take the insurance company to court if they don't honor your policy the way they should.
Dolman Law Group Has Put Clients First for Nearly Two Decades
Our law firm serving Clearwater has been serving hurricane damage claimants in Florida since 2004. For nearly two decades, we've fought for individuals and families with their personal injury and property damage cases. We maintain over 20 different offices.
We got our start thanks to the determination of our founding partner Attorney Matthew Dolman, who pledged as a young man to be an attorney people could trust to do the right thing. Having witnessed his father's mistreatment by the lawyers he hired to fight for him in a car accident claim, Attorney Dolman set his mission to ensure his clients received top-notch care and representation.
Today, under his and his partner, Attorney Stanley Gipe's leadership, we dedicate ourselves to providing personalized service that puts quality over quantity and litigation over the path of least resistance.
Our Accolades Speak to Our Commitment to Client Service
The legal community has lauded Attorneys Dolman and Gipe. Some of their achievements include:
National Trial Lawyers Association - Top 100 Civil Plaintiff Attorney
Lawyers of Distinction—Award for Excellence in Personal Injury Law
Florida Super Lawyer
Avvo "Clients Choice for Personal Injury"
Top 100 Lawyers by National Trial Lawyers
Legal Elite by Florida Trends Magazine
Top 40 Lawyers American Society of Legal Advocates
Hurricane Preparedness in Clearwater
Preparing your family and home for a hurricane is one of the best ways of avoiding the hassle with insurance companies. It helps the risks and damages that you would get in an accident. It also lets you mitigate damages. It also reduces the insurer's chances of denying your claims, using failure for due diligence as an excuse.
Some of the steps you can take to prepare your house for hurricanes include:
Use a Surge Protector
A surge protector works by controlling electrical currents. It protects household appliances from electrical surges during a hurricane. This reduces the chances of your house starting an electrical fire or frying out your appliances.
Create an Emergency Preparedness Kit
This includes batteries, drinking water, flashlights, first aid items, and canned foods. This ensures you have backup supplies that can carry you through the next few days until it blows over. You should also ensure your car has a full tank and even pre-pack clothes and other items.
Turn Off Gas and Electricity
Gas and electricity are the most likely culprits for fires during a hurricane. Turn off gas and electricity supplies to your house when you hear a hurricane warning to reduce all risks. Other things you can do to prepare your home for hurricanes are:
Cover the AC unit

Move items like grills and furniture that can cause damage

Brace your windows using shutters or board them up

Elevate furniture and move personal items to a safe space
Another thing to have handy is a "go bag" with all valuable items, such as your passports, spare cash, and expensive jewelry. This allows you to be ready to leave when a serious hurricane hits. It saves you time looking for things and reduces the chances of losing something in confusion.
Take Recordings of Your Home
It is essential to take photos or videos of your home if you live in Clearwater. This footage is what you will use when filing claims. It acts as proof that your home was in good condition before the hurricane. It also shows the items you had, such as the type of furniture and TV.
What to Do in Case of Damage
Sometimes even after taking all the necessary measures to reduce the impact of a hurricane, your house can still get wrecked. In such a situation, you can take a couple of steps after the hurricane to help with your hurricane damage claims.
Document Your Damages
Do a thorough assessment of your house once it is safe to return. Ensure there are no live electrical wires and wait until the authorities declare it safe. Review and document any damage to your property.
Take clear photos and videos to provide clear visuals of the situation. Take the pictures from different angles to show the extent of the damage. You will attach the images to your damages claim form, so you want them to be as clear as possible.
Contact the Insurance Company
You can file an insurance claim form in person at your insurance agency or download a copy from the company's website. You should then submit the form to the insurance company and await their answer. They might need to do an in-person assessment of the situation, so be sure to ask what measures you can take to make the house livable in the meantime.
Call a Legal Professional
Dealing with insurance companies can be stressful, to say the least. The legal terminology and the lengthy processes can wear you down. Insurance companies might also neglect your claim or not offer you the full payment.
Our hurricane insurance claim lawyer knows how to deal with the insurance adjusters. They take over the dealings and ensure everything goes smoothly for you. Our Clearwater hurricane damage lawyer does all the dealings with the insurance company and ensures your claim is fully paid.
Our lawyers even go the extra step and find you medical help if you need it.
They won't charge you any out-of-pocket expenses, leaving you to focus on recovery. You only pay us once we settle or win your case, so you won't have to deal with extra costs.
Filing Hurricane Damage Claims in Pinellas County
File a hurricane damage liability claim with your homeowner's insurance. The claim gets you a settlement that covers your damages. However, your insurance holder can deny your claim, delay paying it, or pay you less than you deserve.
You need to file your home insurance claim within the specific time stated in your coverage. To avoid making any mistakes, reach out to the insurance agency as soon as everything settles down and ask them what your policy covers and the deadlines you have to file the claims. You can also use our hurricane insurance claim attorney to assist you.
Our hurricane insurance claim attorney puts pressure on the insurance company to work on your claim. They also ensure the company isn't acting in bad faith and get you fair compensation. You can also file for renters hurricane damage insurance if you are not a homeowner.
Our Clearwater Hurricane Damage Attorneys Only Get Paid if You Do
There is no cost to speak to a member of our legal team about how we can help. Moreover, you are under no obligation to work with us. If our Clearwater hurricane damage law firm is the right fit for your case, you'll be glad to know that we don't charge you any money up front.
Our hurricane damage lawyers work on a contingency fee basis, meaning we only get paid if you do. Our legal fees are a pre-discussed percentage of the settlement we help you obtain from the insurance company.
While you focus on how to repair your property, you won't have to worry about:
Paying a retainer to start your case
Coming up with the money to keep up with your attorney's billable hours
Instead, what you get is:
Access to our time, expertise, and vast array of resources as soon as we accept your case
The confidence and peace of mind in knowing that your Clearwater hurricane damage attorney works hard to bring you results because our success links to yours
Our Client-Centered Approach to Handling Your Hurricane Damage Claim
When you work with our law firm, you benefit from our client-centered approach to legal matters. It begins with our desire to do what's best for you in your case and doesn't end until we have resolved your case.
We believe that what's necessary to win your hurricane damage case comprises the three key practices below, and we provide them to every client.
Personalized Legal Service
The basic principle that every case is important drives our work ethic. If it's personal to you, it's personal to us.
We can achieve favorable results for our clients because we dedicate our time and attention to understanding your hurricane damage claim, investigating your damages, properly evaluating your losses, and pushing for the money you deserve.
Passionate Litigation
In a perfect world, your hurricane insurance claim will be easy to resolve, but that's not always the reality. The insurance company may undervalue, delay, or refuse to pay out your claim.
We're ready to push back, apply the law, supply compelling evidence, negotiate, and go to trial. Your hurricane insurance claim lawyer is not afraid to take the insurance company to court. It's how they know we're serious about recovering the money they owe you.
Financial Resource Allocation
We don't just talk about taking your case to trial— we do it if that's what's best for your case. Our law firm in Clearwater may allocate the financial resources necessary to hire the right experts and fight a legal battle in court.
What Is Hurricane Insurance and What Does It Cover?
Hurricane insurance can be confusing. Basic hurricane insurance—depending on your policy—typically only pays for repairs and replacements for property and possessions the wind damages. By law, homeowners insurance providers in Florida must supply hurricane insurance to policyholders, given the threat of hurricanes in the state.
Does Hurricane Insurance Cover Floods?
Homeowners insurance generally covers:
Smoke
Explosions
Theft
Vandalism
Lightning
Hail
Water damage
Falling objects
You'll notice that flooding is missing from the list above. Hurricane protection, as provided through your homeowners insurance policy, does not cover floods, so you must buy a separate policy if you want flood insurance.
Flood Damage Protection Requires Flood Insurance
To make up the other portion of hurricane insurance, you must purchase flood insurance separately. The National Flood Insurance Program (NFIP), which the Federal Emergency Management Agency (FEMA) runs, administers flood insurance. You can purchase it directly or through third-party insurance brokers authorized to sell and service flood insurance through the NFIP. Finally, some private insurance companies offer their own flood damage insurance.
Anyone who lives in an area that complies with the NFIP standards can purchase flood insurance, such as:
Renters
Homeowners
Commercial property owners
Flood insurance through the NFIP provides two types of coverage. Building coverage comes at a $250,000 limit, and content coverage has a $100,000 limit.
Flood Damage Building Coverage
Building coverage pays for damage to your property's:
Electrical wiring and systems
Plumbing
Furnaces and water heaters
Built-in appliances, such as stoves, ovens, dishwashers, or refrigerators
Permanently installed carpet
Permanently installed cabinetry
Foundation walls and anchorage systems
Staircases
Attached and detached garages
Fuel tanks
Well water tanks and pumps
Solar energy equipment
Flood Damage Content Coverage
Content coverage accounts for your personal property, such as:
Clothes
Furniture
Electronic devices
Curtains
Washers, dryers, microwave ovens, refrigerators, or other freestanding appliances
Air conditioning units
Carpets not included in building coverage
High-value items as much as $2,500, like artwork, jewelry, and antiques
If your flood insurer refuses to pay your claim for property covered under your policy, a Clearwater hurricane damage lawyer at our firm can get to the bottom of their decision and hold them accountable for what they owe you.
If Water Damage Coverage Is the Same as Flood Insurance
Water damage and flood damage are two distinct types of coverage. Although flood damage is technically a type of water damage, it only refers to damage that results from a specific definition of a flood. Per FEMA, a flood is an inundation of water on ordinarily dry land that covers two or more properties or two or more acres.
Moreover, flood insurance only applies to water destruction stemming from floods that result from:
Overflowing inland or tidal waters (oceans or rivers, for instance)
The unusual and rapid accumulation or runoff of surface water from any source
Mudflows caused by flood, which is essentially rivers of liquid and flowing mud on the surface of normally dry land areas
The collapse of land along the shore of a lake or another body of water because of erosion or undermining caused by waves or currents of water
On the other hand, water damage can arise from a myriad of water sources, such as busted pipes, an overflowing bathtub, a backed-up septic system, or rain through a broken window.
Insurers May Deny Your Water Damage Claim if They Believe It Is Flood Damage
The distinction between flood and water damage can be a contested point for hurricane damage claims. Policyholders try to claim water damage in their homes following a hurricane only to have the insurer deny it based on the assertion that it was flood damage instead.
You must link the presence of the water in the home to damage caused by the hurricane, such as a whole ripped into the roof due to high winds. You could then demonstrate the rain entered the home because of the hurricane wind and not a flood. In that case, the insurer may approve the claim.
We Can Help You Avoid Unnecessary Costs After Hurricane Damages
​Interpreting insurance policies can be a headache if you are not familiar with the language or the rules that apply. With that, knowing all the basics and nuances helps you when recovering the compensation your policy allows.
Generally, if the circumstances of water damage do not specifically match an exclusion on your policy, it covers it. Further, if your policy contains ambiguous language, the insurance company must interpret it in your favor. If you don't understand what your policy says, you could end up footing the bill for damage that your insurance should have covered.
As legal advocates, we have your best interests at heart. With nearly two decades of experience taking on insurance giants, we have insight into their common practices and proven legal methods to counter their tactics.
How Long Do I Have to File a Hurricane Insurance Claim in Clearwater, FL.?
Changes to the Florida property insurance laws have reduced the time to file or reopen a hurricane damage claim to two years from the date of loss. The former law allowed property damage claimants three years for initial claims, reopened claims, and supplemental claims. However, a number of property insurance reforms the state implemented affect homeowners insurance coverage and claim litigation.
Only supplemental insurance claims have a three-year statute of limitations. These claims not only arise out of the same hurricane but also for money for damage not previously known when the claimants filed the initial claim. By contrast, a reopened claim asks for additional money for a claim the insurer previously closed.
Typically, reopened claims stem from damage being worse than initially thought, demanding more money to fix than the insurance company originally paid out.
How Long Will It Take to Process a Hurricane Damage Claim?
Florida's Homeowner Claims Bill of Rights provides protection against unreasonable delays in processing your hurricane claim. The bill of rights is a brief rundown of the rights and responsibilities of policyholders. The bill rights stipulate that:
Your insurance company has 14 days to send you a written acknowledgement of your homeowners insurance claim for hurricane damage.
If you make a request in writing, your insurer must provide you confirmation that your hurricane damage claim is either fully covered, partially covered, denied, or being investigated within 30 days of you submitting the required proof of loss documentation.
Your insurance company has 90 days from the date you file your claim to pay it in full, pay any undisputed portion of your claim, or provide a written denial of your claim unless there are circumstances beyond the insurer's control that prevent them from taking those actions.
If the insurance company hasn't denied your claim, but you have not received full payment or payment for the undisputed portion of your claim within the 90 days allowed, the insurer must pay interest on the amount of money they owe you. Interest accrues from the date of your claim filing and continues until proper payment is remitted to you.
Your Insurance Company Has a Deadline for Paying Out a Settlement
When you and the insurance company make a written agreement on a settlement amount, they must pay you the settlement within 20 days of the agreement.
This deadline applies to your hurricane damage claim if:
A portion of your claim was disputed and later resolved for financial compensation.
You reach a settlement for a previously denied claim.
You agree on a settlement amount before the 90-day deadline provided by the law expires.
You can count on your Clearwater hurricane damage lawyer at Dolman Law Group to monitor all deadlines related to your claim and respond appropriately to any unlawful or unreasonable delays from the insurance company in paying you.
Why You May Receive a Denial for Your Clearwater Hurricane Damage Claim
It's not uncommon to receive a denial when you initially file your claim. The insurer may give one of the following reasons for their decision:
You misrepresented the damage from the hurricane.
You filed past the deadline.
You failed to prevent further damage.
The particular damage you claimed was unrelated to the hurricane.
You didn't give sufficient documentation of the damage.
We understand that getting denied may be worrisome, but we can help you continue the fight for a fair payout. Your attorney can review the denial letter and file an appeal with the insurance company on your behalf.
Our Clearwater Hurricane Damage Attorneys Push Back Against Unnecessary Delays
Time is a crucial factor in an insurance claim. Delays in providing you financial recovery equal delays in repairing your home or business property, replacing important or necessary possessions, earning money, or adequately taking care of your family. There's a domino effect that travels through other areas of your life.
That's why Dolman Law Group is adamant about putting pressure on insurance companies that don't fulfill their obligation to you under the law. Mishandling claims isn't an uncommon practice in the insurance business. Our attorneys will fight to keep you from suffering the same fate.
We Can Sue the Insurance Company for Breach of Contract and Bad Faith
A Clearwater hurricane damage attorney on our team can work hard to protect your interests. Sometimes, that means preparing to go to trial
If communications with the insurance company don't yield the favorable financial results you deserve, we may have to file a lawsuit in court for breach of contract and/or bad faith.
We strongly consider legal action in hurricane damage claims where the insurers:
Don't adjust claims within a reasonable amount of time
Fail to pay claimants fairly
Misrepresent the law, provisions of your insurance policy, or other facts pertaining to your claim
Deny your claim without valid justification
Fail to inform you of coverage limits or pertinent information you would not otherwise know
Refuse to provide information you are legally entitled to
The Deadline for Lawsuits Against Homeowners Insurance Companies
In cases where an insurance company has engaged in bad faith conduct or failed to honor its policy, policyholders can take legal action. You can file a lawsuit against the insurers. The legal deadline for filing a civil action against an insurer is usually five years.
Five years may seem like plenty of time, but like with anything else, it passes quickly. That's why we encourage you to get started on your lawsuit now. Putting off taking this civil action and running out of time could jeopardize your right to compensation from the insurer. In that case, you bear the burden of paying off your hurricane-related damages.
Tips for Dealing with an Insurance Company
You must keep some important things in mind when dealing with an insurance company. Following these tips can go a long way towards helping obtain a fair payout on your hurricane damage claim in Clearwater, FL.
Don't Give a Recorded Statement Without Your Attorney by Your Side
You have to give a recorded statement to your insurance adjuster. They will ask a variety of questions, some of which may be designed to confuse you or admit fault for the damage.
A hurricane damage lawyer on our team can advise you of what to say. That way, the insurance company may find fewer loopholes in your case, giving them less of a reason to reduce or deny your claim.
Don't Sign Documents Without Your Attorney Present
If your insurance company requests documents for you to sign, you should be cautious. One of our Clearwater hurricane damage attorneys can carefully review your homeowners insurance claim documents and any agreements that the insurer sends you.
Your lawyer's input can help ensure that you don't accept a low settlement or agree to something that may hurt your case later.
Don't Take the First Settlement the Insurer Offers
Insurance companies sometimes offer low initial settlements. If presented with a settlement check that constitutes only a partial payment, make sure it doesn't have phrasing like "full and final" written on it before taking it.
You may want to have a lawyer from our team negotiate your settlement and review related agreements. That way, you don't take less than what you deserve and sign away your rights to the rest.
If You Receive a Denial, Find Out Why
If the insurance company denied your water damage claim in Clearwater, you should request that they explain the decision in writing. If they say they'll pay an unreasonably low amount, you can request they send you an itemized list of the damage and explain the numbers they used to calculate your settlement.
When you work with one of our water damage lawyers serving the Clearwater area, we request any information needed from the insurance company to appeal their decision or rectify any lowball settlement offers.
Steps to Take When Filing a Hurricane Insurance Claim
If your home sustained damage from a hurricane, taking these steps can help solidify your claim.
Take photos and video: Documenting the damage is essential to your hurricane claim. You should complete this task as soon as possible and before you remove anything or repair anything. Photos and videos are necessary proof of loss and ownership.
Don't sign contracts for any permanent repairs: It's important that you avoid signing any contract for repairs to your property. You'll need to make sure that you adhere to any repair provisions of your policy and that the repairs are approved for payment. Otherwise, you may end up footing the bill.
Make emergency repairs only: You may need to make certain repairs to prevent further damage to your home or commercial property. Make sure you document them and keep any receipts.
Keep damaged property: If possible, hang on to your damaged property for as long as you can. Someone from the insurance company may need to inspect the items for the purpose of proof of loss or appraising value.
Keep track of your expenses: Any expense related to the cleanup or emergency repair of your home should be documented. That includes payments made to others and money you spent on purchasing necessary supplies. Track the money, the date, and the amount of time spent if relevant.
Confirm property licenses: Verify that the contractors you choose for the repair and restoration of your property are currently licensed to do business in the state. Additionally, check with the Florida Department of Business & Professional Regulation for any complaints against them. Bad repairs or contractors could cost you more in the end.
Request proof of insurance: Be sure all contractors, clean-up crews, hurricane damage restoration companies, and moving companies have proof of insurance before allowing them to work on your property.
A Clearwater hurricane lawyer on our team can help you throughout this process.
Don't Stress Over Your Hurricane Damage Claim, Call Dolman Law Group Today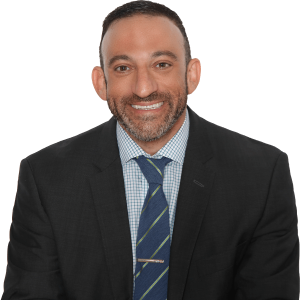 Handling a hurricane insurance claim on your own can be stressful and overwhelming. You don't have to do it alone. Dolman Law Group is here to alleviate your stress and take a load off your shoulders.
Our Clearwater hurricane damage lawyers can deal with the insurance company, help you gather the evidence to prove your losses, and keep track of your expenses. In doing so, you can count on us to fight for every dollar your insurance company owes. Connect with us at (727) 451-6900 today for a free consultation.
Dolman Law Group Accident Injury Lawyers, PA
800 N Belcher Rd
Clearwater, FL 33765
Phone: (727) 451-6900