Your Bicycle Accident Law Firm
If you suffered an injury in a bicycle accident, you know personally the uphill battle you now face. Bicycle injuries are some of the most severe injuries a person can suffer because the bike itself offers little to no protection. Even if you wore a bicycle helmet, you likely still suffered serious and potentially life-threatening injuries. You may even find yourself facing a lifetime of pain, suffering, and disability. When this occurs, you need someone on your side that can take the legal burdens off your shoulders. You have enough on your plate simply putting your life back together again after a bicycle accident. You shouldn't also have to deal with sly insurance adjusters or aggressive creditors.
At Dolman Law Group Accident Injury Lawyers, PA, our law firm has considerable experience representing injured cyclists across the country. We know that the best way to obtain the compensation you need is to fight aggressively for it. That's why we work tirelessly from the start to build a solid case for our injured clients. Our bicycle injury lawyers let insurance companies know immediately that we won't let them lowball our clients.
Why Choose Our Bicycle Injury Lawyers?
We know that you have many choices when it comes to selecting a law firm to represent you. We want the chance to show you why so many injured bicyclists choose our law firm after a serious bike accident. Our bicycle injury lawyers have an exceptional track record of success representing injured cyclists in cities across the country. We can help you get money to pay for the treatment you need and the damages you suffered.
Before you select a bicycle accident lawyer near you, give us the opportunity to meet with you and show you what we can do. Our law firm offers FREE initial consultations and reviews so that you can get the answers you need quickly. We can then explore your legal options with you.
No matter who you choose as your bicycle injury lawyer, there are five important issues you should consider prior to hiring legal representation.
Issues to Consider Before Selecting a Bicycle Accident Lawyer
Five issues you must consider before selecting a bicycle accident lawyer include:
Aggressive Litigation Practices
Does the bicycle accident lawyer or law firm have a track record for taking cases all the way to trial if necessary? Insurance carriers by nature are unfair. In fact, their goal is to limit payouts to injured bicyclists.
Since insurers are often large entities (some are publicly traded) their sole goal is to return maximum profits to their shareholders. Insurance carriers keep detailed records on all law firms they deal with. They know which law firms have a reputation for aggressively litigating cases when necessary and the attorneys or firms that tend to leave money on the table.
Dolman Law Group Accident Injury Lawyers, PA. (hereinafter "Dolman Law Group"), maintain a nationwide litigation practice with offices on both coasts. We handle cases throughout the nation with local counsel in specific jurisdictions. Our colleagues often send us their biggest and most complicated cases because they know we can win.
Medical Treatment Issues
After a bicycle accident, many law firms simply want to make a quick settlement. This results in leaving money on the table, which can financially burden injured bicycle accident victims and their families. Our bicycle injury lawyers assist our clients with obtaining competent and convenient medical treatment.
Additionally, we make it our goal to ensure our clients are not left with medical bills upon resolving their claims or lawsuits.
Personal Attention
When you suffer an injury in a bicycle accident, you need a law firm that can devote time and attention to your case. Our law firm was built on referrals from very satisfied former clients. We accomplished this by actually providing personal attention, and not just stating our firm does; as lip service.
Our clients are provided the cellphone number of the Managing Partners of the firm. We return calls and text messages. This is not a volume shop or television law firm where you might not get to speak with a lawyer and are simply passed off to support staff.
Law Firm's Financial Resources
Before you choose a bicycle injury attorney, ask yourself if they have the financial resources to take on the biggest insurance carriers in the nation? At Dolman Law Group Accident Injury Lawyers, PA, we maintain a large credit line in order to retain the top experts and maximize the damages in the particular claim. Our law firm has taken on the biggest corporate giants, including Walt Disney World, Walmart, Target, Publix, Cash & Carry, Marriott, Bloomin' Brands (Outback Steakhouse, Bonefish Grille, etc), and every major auto insurance carrier imaginable.
You need a bicycle crash attorney with financial resources to take the case the distance.
Success Handling Claims Like Yours
Has the lawyer or law firm successfully handled similar bicycle accident claims? Bicycle accident injury claims are not the same as your run-of-the-mill car accident case. In fact, liability is often disputed, and the driver of the car will state that the bicycle rider violated his or her right of way or failed to adhere to traffic rules.
Our bicycle injury attorneys have handled numerous bicycle injury claims and have an understanding of the top experts to retain for proving up liability and damages. Not all bicycle accident lawyers are of the same quality. Please be sure to research their reviews and results.
How Much Is My Bicycle Accident Case Worth?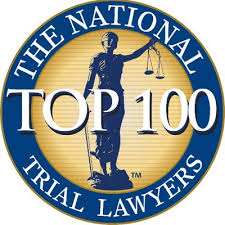 No matter where you live in the United States, motorists should see bicyclists throughout their towns and rural roads, especially in downtown and beach areas. While biking is a healthy and eco-friendly mode of transportation, it can prove deadly when a collision occurs between a bike and a motor vehicle.
If a careless motorist crashed into you while you were riding your bicycle, or killed a loved one, call the bicycle accident lawyers at Dolman Law Group for a free case evaluation to see if you can recover compensation for injuries or losses you suffered. A bike accident can turn into a liability battle with the applicable insurance company. The sooner we get involved the better.
Most injured cyclists want to know how much their case is worth. This is a difficult question to answer because so many factors affect the total settlement or award. Those factors include:
The extent of your injuries
The long-term impact of your injuries
Disabilities suffered
Amount of time missed from work
Pain and suffering
Liability of the other driver
Multiple parties to blame
We want to hit the ground running and begin investigating the bicycle crash from day one. It is essential to get witness statements while their memory is fresh and collect evidence before it disappears. At Dolman Law Group Accident Injury Lawyers, PA, our bicycle accident attorneys will work tirelessly to investigate your accident and identify all liable parties. We then work with your medical team and other experts to determine how your injuries will affect your life and your future.
Bicycle Accident Damages
This dedication and diligence help us obtain maximum compensation for our injured clients. We will seek to obtain bicycle accident settlements and awards that include:
Lost wages
Loss of future earnings
Medical expenses (both past, present, and future)
Long-term care
Rehabilitation costs
Pain and suffering
Emotional distress
PTSD
Keep in mind the insurance company will immediately begin their investigation once they are made aware of the bicycle crash. So retaining counsel to represent your best interests should be done as soon as possible.
Call our bike accident attorneys today at 833-55-Crash.
Filing a Bicycle Accident Claim
When filing a bicycle accident claim or bicycle injury lawsuit, our attorneys must first clearly establish liability. This means we must identify who caused your accident and hold them accountable for paying your bills and the damages you suffered. This often involves diving into the bicycle laws in your state. After all, the "at fault" driver's insurance company will likely try to claim that you also broke the laws and are at least partly to blame for the accident.
Important Bicycle Laws You Should Understand
Different states have established unique laws regarding bicyclists, but generally, they define a bike as a vehicle and its' rider as a motorist. This means that bicycle riders have the same rights and responsibilities on the roadway as any other vehicle driver. Cyclists must adhere to the same traffic laws as motorists, and motorists must know when cyclists are sharing the roadways.
Typically, bikers are required to ride in a designated bicycle lane or, when there is none, in the far right-hand lane of traffic. However, an exception to this rule exists which allows cyclists to exit their designated lane if conditions in the roadway would make continued travel in that lane unsafe. If, for example, a vehicle is parked in the bicycle lane or the cyclist sees a large pothole ahead, he/she is permitted to move to safely avoid the obstacles and the inevitable bike crash.
States have different helmet laws to protect the rider's skull in case of a fall or accident. They help to prevent injuries ranging from minor but painful skin scrapes to the face to severe traumatic brain injuries that can result from a serious blow to the skull. Given these helmet laws, many cyclists may believe that they are not entitled to compensation for injuries following a crash simply because they were not wearing a helmet. This is not always the case. If you were not wearing a helmet at the time of your injury, call our bicycle accident lawyers for a free case evaluation to learn your rights and the potential compensation available.
Bicycle Injuries Are Often Catastrophic
According to the National Highway Transportation Authority (NHTSA), in one recent year, vehicle versus bicycle accidents resulted in 677 cyclist fatalities. That number accounts for two percent of all traffic fatalities in the United States. In addition to fatalities, motor vehicle collisions injured about 38,000 cyclists. However, only about 10 percent of all vehicle-bicycle injuries are reported to the police, so the number of injuries is probably much higher.
Bicycle crash injuries are potentially catastrophic. Outside of a helmet, cyclists have no real physical protection in a bike crash. This exposure can result in severe and sometimes fatal injuries to the cyclist who is hit by an oncoming automobile. Minor injuries can include skin scrapes, bruises, and sprained appendages.
More severe bicycle injuries include:
Fractures

Road rash and disfigurement

Spinal cord injuries

Herniated discs and back injuries

Damage to internal organs such as kidneys, spleen, and liver.
In the event of a fatality, the surviving family members of the deceased cyclist may recover from the negligent party under your state's wrongful death statute.
Common Causes of Bicycle Accidents
Some of the more common causes of bicycle accidents include:
Driver Inattention
Most vehicle-bicycle accidents are caused by the driver's inattention. When a negligent motorist injures a cyclist, the motorist's insurance policy via the applicable insurance company is on the hook for the damage. Distracted driving habits like texting, changing the radio station or eating, take the driver's focus away from the road and the surrounding area, making it difficult to notice cyclists sharing the roadways. Additionally, these distracted driving habits make it more likely that the driver may swerve while traveling down the road and possibly sideswipe a cyclist, particularly in areas where no designated bike lane exists.
Failure to Yield to Bicyclists
What many drivers fail to realize is that bicyclists are beholden to the same traffic laws as motor vehicles and are considered vehicles just like them. This means that bicyclist have to respect the right of way, observe signs, and utilize the road according to the same regulations as cars. On the other hand, bicyclists should be afforded the same care one has with other motor vehicles since the same laws apply. This means that bicyclists can have the right of way.
Unfortunately, many drivers treat bicyclists more like pedestrians rather than other vehicles that should be afforded the same care which leads to many bicycle accidents every year. One very common cause of bicycle accidents is failure to yield to bicyclists that have the right of way. This happens all the time when drivers are making turns, using roundabouts, or even just driving down the same road as a bicyclist. Failure to observe the right of way, even with bicyclists, absolutely can make a driver liable for the damage they cause a bicyclist if they end up colliding with them.
Drunk Driving or Hit & Run
The popularity of bicycling around scenic and downtown areas also increases the risk that cyclists will share the road with motorists (or even other cyclists) who were drinking alcohol. Collisions involving DUIs present a special set of circumstances, particularly where the drunk driver flees the scene of the crash for fear of criminal prosecution or monetary liability.
While hit-and-run drivers may be difficult to track down, it is not necessarily impossible. If a hit-and-run driver strikes you, call 911 as soon as you can. In addition to law enforcement, your bike accident lawyer can work to help find the negligent party and bring them to justice. If the hit-and-run driver cannot be located, the cyclist's own uninsured motorist insurance policy or health insurance may compensate the victim for the bodily injury.
Dangerous Road Conditions
Another important consideration in vehicle-bicycle crashes is that the driver of the car is not always the only person who can be held legally liable for the accident. In some cases, dangerous road conditions or areas of low visibility due to poor maintenance may also be to blame.
In these cases, the cyclist may also have a claim against the government agency responsible for maintaining the roadways and traffic control devices. It is also possible that the bicycle itself caused or contributed to the cyclist's injuries if it was not properly manufactured or designed. In these instances, the injured party may have a claim against the companies that designed and built the bicycle.
A Dolman Law Group bicycle accident lawyer. will investigate every possible cause of your injuries, and our bicycle accident attorneys will fight for your rights to recover from all responsible parties. Not all accident attorneys are the same. When selecting a bike accident attorney, be sure the lawyer or law firm has experience handling similar cases.
Why Hire Our Bicycle Accident and Injury Attorneys?
We know from talking to thousands of clients that all of them are wondering, "At what point do I need to hire a personal injury attorney?" All too often, injured cyclists attempt to handle claims and negotiate with insurance companies on their own. Insurance carriers are not on your side- not even your own uninsured motorist insurance carrier. The insurance adjuster's job is to settle your bike accident claim for the smallest amount of money possible.
So while they may agree to cover your medical bills resulting from an accident, they may refuse to pay for additional expenses such as loss of income or pain and suffering caused by the crash. This leaves many injured cyclists grossly under-compensated, with no way to continue earning income and providing for their families. It is the job of our bike accident attorneys to obtain full compensation for your claim and make you whole or as close to being whole again.
The experienced personal injury attorneys at Dolman Law Group represent consumers, not insurance companies. We know how to effectively negotiate with insurance companies on behalf of our clients and we are not afraid to take your case to trial if a just resolution cannot be met.
The bike accident attorneys at Dolman Law Group (formerly "Dolman Law Group") have a combined 115 plus years of experience handling injury claims throughout the country with licensed local counsel. We have handled over 10,000 personal injury claims and have recovered $175 Million for our clients via insurance claims and lawsuits since 2009.
Your Right to Cycle Safely
Bicycles are a great way to exercise, save the environment, and save money. However, a serious crash during a leisure ride or your commute can result in traumatic injuries. No rider should pay out-of-pocket for medical costs due to a drunk, aggressive, distracted, or drowsy driver.
At Dolman Law Group Accident Injury Lawyers, PA, we support cyclists who suffer injuries due to the negligence of others. Forms of negligence can include other drivers, bicycle repair shops, or manufacturers.
While driver negligence is at the core of most bicycle crashes, other things go wrong on your ride, for example, a defective or misplaced part or poor design can contribute to your life-altering crash. A tragic crash can affect your relationships, career, and overall quality of life.
Negligence is a core component of personal injury cases. We investigate bicycle accidents to determine liability for our clients' damages. If you suffered serious harm due to someone else's carelessness, contact us today for a free case evaluation.
Aggressive Driving and Bicycle Crashes
Far too many bicycle crashes occur because of other drivers who:
Do not want to share the road.
Do not believe they must share the road.
Aggressive actions such as purposely running a cyclist off the road, yelling, or throwing objects can cause a crash. No one should suffer extreme physical, emotional, and financial stress due to the impatience or anger of another person.
A driver who changes lanes without signaling or who runs a red light can face liability for your harm. According to the AAA Foundation for Traffic Safety, aggressive driving can escalate into road rage.
If your injuries resulted from a driver who failed to share the road responsibly, we can help you. However, the medical costs you incur, along with the impact on your career, are unfair and worthy of a fight for compensation.
The Costly and Long Road to Recovery
Cyclists are sometimes called vulnerable road users. This term relates to the limited protection available in the event of a crash. The hard impact of striking the pavement, a building, or vehicle can result in:
Multiple broken bones
Traumatic brain injury (despite helmet use)
Spinal cord injury
Internal injuries
This is not a complete list of the injuries possible in a bicycle crash. Depending upon the severity of your injuries, you or a loved one may need a lifetime of care. The long path to recovery can include such care as:
Numerous surgeries
Rehabilitation
Multiple types of therapies
24-hour care in a skilled nursing facility
These are just a few examples of the types of care you may need now and in the future. Accepting an insurance settlement offer without consulting with an attorney first is a bad idea. Your acceptance can prevent you from pursuing legal action in the future, should your medical condition decline.
A bicycle injury lawyer from our firm can fight for the compensation you both need and deserve. The careless actions of the party responsible for your crash make them a real danger to other cyclists. Let us help you hold those liable accountable for their negligence. Contact us today for a free case evaluation.
Fatal Bike Crashes
If you lost a loved one in a fatal bicycle crash, contact us to learn if you qualify for legal action. State laws are specific as to who may file wrongful death lawsuits. In addition, a member of our team can determine if your relationship to the decent qualifies you for pursuing compensation for your loss and damages.
As wrongful death attorneys, we are on your side during your time of grief. We treat our clients with compassion as they mourn the sudden and unexpected loss of their loved one.
Compensation can never replace your loss; however, it can help pay for funeral and other related expenses. The loss of income from a spouse or loss of inheritance for children is another possible type of compensation.
A wrongful death case is emotional for family members and complex when it comes to state law. Trying to handle your case alone only adds to your stress. Let us handle the burden of:
Investigating the accident
Determining liability
Negotiating with insurance companies
Proceeding to trial if necessary
We keep our clients updated as we proceed with their cases. Our door is always open should you have questions. The care we use with our clients differs from the firm resolve we use with insurance companies. We will not stop fighting until we secure the best possible outcome of your case.
Help Us, Help You with Your Bicycle Injury Case
Any information you may possess regarding your crash may help your case. Your lawyer must get to work as soon as possible. Providing them with the following can jumpstart your case and save valuable time:
Crash scene photographs
Contact information for eyewitnesses
A copy of the official police report
Copies of your medical reports and expenses
Information regarding your wages and lost income
Severe injuries may prevent you from collecting this information. In such a case, your lawyer can gather the information they need to build your case. If you remember an important detail, your lawyer is a phone call or email away.
At Dolman Law Group Accident Injury Lawyers, PA, we believe in supporting cyclists who enjoy the same road rights as others. While riders have the same rights and responsibilities as other road users, no rider should suffer a lifetime of pain due to negligence.
You can afford to work with us, as we accept clients on a contingency fee basis. This means we only collect our legal fees if and when we secure compensation for you. Get started on the path to accountability, justice, and possible compensation by contacting us today.
If you or someone you know has suffered a bike injury as a cyclist caused by a motorists' negligence, faulty road conditions, or a poorly designed bicycle please contact a bicycle accident attorney at Dolman Law Group, for a free consultation and case evaluation. You can contact our firm by filling out an online form or by calling us at 866-817-5084.
---
Dolman Law Group Accident Injury Lawyers, PA
800 N Belcher Rd
Clearwater, FL 33765
Phone: (727) 451-6900

Client Testimonial
"AMAZING and understanding attorneys! Did great on my case and I highly recommend Dolman Law Group Accident Injury Lawyers, PA for anyone that has been injured in an accident!"
Rating: 5/5 ⭐⭐⭐⭐⭐
Koralis R.
Jan 2020
Read more reviews on Google!