Drunk driving is illegal and leads to devastating traffic accidents. Alcohol impairment occurs at different levels, but even small amounts of alcohol can impair a driver enough to lead to an accident. Everyone who shares the road with a drunk driver is at risk for severe or fatal injuries.
If you sustained injuries in a Jacksonville drunk driving accident, you would likely deal with tremendous physical, emotional, and financial burdens. You should not have to bear the fallout of a drunk driving accident alone because someone carelessly got behind the wheel after drinking. Florida law permits drunk driving accident victims to take legal action against drunk drivers to recover damages related to the accident and their injuries.
A Jacksonville drunk driving accident lawyer can help you seek the justice you need. Our team can tell you about the best path forward to recover compensation for your drunk driving accident injuries.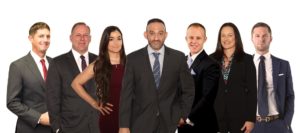 Dolman Law Group Helps Jacksonville Drunk Driving Accident Victims
The legal team at Dolman Law Group has experience helping accident victims seek justice, including those who have suffered injuries in drunk driving accidents. Our firm's attorneys can negotiate settlements and litigate personal injury lawsuits. Our commitment to client service and professionalism has led to the recovery of millions in damages for our clients.
We Secured Almost $940,000 for a T-Boned Rideshare Passenger
In one recent case, the team at Dolman Law Group recovered close to $940,000 for a drunk driving accident victim. A speeding drunk driver T-boned a rideshare vehicle our client was riding in. The client sustained severe shoulder, spine, and brain injuries.
The client's accident occurred in North Carolina, and he originally hired a local attorney to represent him. The firm did nothing for him, and the attorney never contacted him, so he called our firm.
Our firm immediately helped him fire his original legal counsel and got to work on his case. The rideshare company was initially unprepared to agree to a reasonable settlement, even though the client needed multiple shoulder surgeries and extensive care.
The rideshare company's insurance provider ultimately offered more compensation after sending a final demand letter close to the trial date. Including the $100,000 that our firm secured from the drunk driver's auto insurance provider, we secured a total of $939,000 for our client.
Our Team Will Work With Your Case's Specific Circumstances
This is just one example of a drunk driving accident claim outcome and does not guarantee or predict a specific outcome for your claim. Each case has distinctive circumstances that increase or decrease its value, making it impossible to guarantee an outcome.
However, you can rest assured that the drunk driving accident lawyers at Dolman Law Group are willing and able to pursue fair compensation in your accident case.
Potential Injuries in Jacksonville Drunk Driving Accidents
Some drunk driving accident victims walk away unscathed or only suffer minor injuries. However, some accidents leave victims with serious or catastrophic injuries. Such accidents can even end in death. Minor injuries are often not that costly; a victim might primarily need to seek compensation for vehicle repairs.
Serious injuries that typically require drunk driving accident victims to file an auto liability insurance claim and/or personal injury lawsuit include the following.
Fractured Bones
The type and severity of fractures vary in drunk driving accidents, but they could be severe and costly to treat. When a drunk driving accident victim suffers multiple breaks in one bone or several fractures throughout their body, they need significant time to recover.
Sometimes severe fractures also require orthopedic surgery, including surgical hardware to reconstruct an area. In the most severe cases, crush injuries occur, and amputation may be necessary.
Traumatic Brain Injuries
Severe drunk driving accidents can cause major head traumas, including traumatic brain injuries (TBI). Drunk driving accident victims might suffer TBI from the crash impact shaking their brain inside their skull, as affirmed by MedlinePlus. TBI can result from someone slamming their head into a part of their vehicle during the collision. Regardless of the type of TBI, victims tend to face long-term consequences when they suffer permanent brain damage.
Depending on the location of the damage to the brain, victims might struggle with:
Memory

Cognitive functions

Motor functions

Senses

Anxiety

Depression

Personality changes
Moderate and severe traumatic brain injuries could require lifelong treatment, care, and support. Some people may even require around-the-clock care for decades because of these injuries.
Neck Injuries
A common neck injury associated with traffic crashes, including alcohol-related crashes, is whiplash. Mayo Clinic states that whiplash is named for the motion that causes damage to the neck's soft tissues. During the impact of a car accident, a person's neck moves back and forth, often past the normal range of motion.
This movement may cause damage to muscles, ligaments, and/or tendons in the neck and shoulder area. Mild whiplash typically heals without intervention within a few months. Whiplash can lead to chronic pain in some cases.
More serious neck injuries include fractured vertebrae and bulging discs. Any neck injury can potentially leave drunk driving accident victims with chronic pain and discomfort. The most dangerous injuries compromise the cervical spine and the spinal cord. This could cause complete paralysis from the level of the injury down.
Back Injuries
Drunk driving accident victims may suffer back injuries from many similar movements that cause neck injuries in a collision. Seat belts stop movement in minor accidents, but seat belts may offer less protection from back injuries at high speeds. Back injuries vary depending on the type of collision and its speed.
Drunk driving accident victims might suffer fractured vertebrae, slipped discs, and bulged or herniated discs. Back injuries can be costly and extremely painful. Victims could face a lifetime of pain and discomfort even after undergoing one or more corrective surgeries. Of course, injuries that affect the spine are also of great concern.
Spinal Cord Injuries
Spinal cord injuries are among the most devastating injuries a drunk driving accident victim can suffer. Some minor spinal cord injuries heal, but most are permanent. Sometimes, an accident causes bruising or swelling and leads to temporary paralysis. Victims regain lost function once the bruise heals and swelling subsides. However, spinal cord injuries often cause permanent loss of body function.
As a general rule, injuries higher on the spinal column cause the most functional loss, making spinal cord injuries of the neck the most dangerous. Injuries closer to the brain block more messages from the brain to the rest of the body. Spinal cord injuries often leave drunk driving accident victims confined to a wheelchair for life.
Amputations
Severe drunk driving collisions create the chance of a victim needing to have a limb amputated. It's common for victims to get their limbs pinned, especially their legs, during a severe crash. If a drunk driver strikes a pedestrian or a cyclist, they can also get pinned under a vehicle. Once a limb is crushed, blood flow through the limb slows or stops. Doctors try to restore the flow to the limb but sometimes cannot restore blood flow.
They have to make the difficult decision to amputate a limb, so infection from a dead limb doesn't spread to the rest of the body and cause more damage or even death. Cleveland Clinic states that amputees must cope with stump pain, phantom limb pain, and the emotional struggles that emerge from losing a limb and learning how to use a prosthetic device.
Third-Party Negligence in Jacksonville Drunk Driving Accidents
It is easy to point to a drunk driver as at fault for an accident. Consuming alcohol causes impairment. Impairment leads to mistakes or errors while driving, sometimes resulting in accidents. Someone who chooses to drink alcohol and drive should be held accountable.
However, Jacksonville drunk driving accident victims may also take legal action against responsible third parties to recover damages for losses related to the accident and their injuries. One such third party may be a business that served alcohol to the drunk driver before the accident. Dram shop laws apply to businesses that serve alcohol to patrons and social hosts.
You can hold Jacksonville bars, restaurants, clubs, and other places of business that serve alcoholic beverages liable for a drunk driving accident. Under Florida Statutes § 768.125, you could hold businesses liable if they knowingly serve someone habitually addicted to alcohol that leaves the establishment and causes an accident. Businesses may also bear liability for serving underage drinkers who cause accidents.
Recouping Losses After a Jacksonville Drunk Driving Accident
In most cases, victims can recover damages from their mandatory personal injury protection (PIP) insurance. However, in the case of severe accidents, victims tend to easily meet or exceed their PIP limits and must take further action to recover damages.
When a collision victim's injuries meet the requirements to step outside the no-fault system, they could seek compensation through a negligence claim. This is a fault-based action that allows a victim to prove the at-fault driver caused the crash and is, therefore, legally responsible for their damages.
Once Jacksonville drunk driving accident victims exhaust their PIP coverage, Florida law entitles them to bring a lawsuit against the drunk driver who harmed them if their damages are sufficiently great. This creates the opportunity for victims and their lawyers to pursue a fault-based claim. This means the victim must prove fault and liability to recover compensation.
Your Lawyer Can Prove Fault in Your Drunk Driving Accident
Our attorneys understand what causes car accidents and how to prove them. We can work with accident reconstruction teams, analyze the police report and relevant medical records, interview witnesses, and take other steps to prove:
What happened to cause the accident

Whose negligence led to the collision

How our client suffered injuries

The value of the victim's related damages
We do not have to prove the driver was drunk to recover damages for our client, although this can help support a strong argument in court. We can also move forward with a claim or lawsuit regardless of the outcome of the at-fault driver's driving while intoxicated (DUI) case if there is one.
What We Must Establish to Show the Other Party's Negligence
To prove fault and liability in a Jacksonville crash, we must have evidence to prove:
The driver in question had a responsibility to do or not do something.

They failed to uphold that responsibility, often violating a traffic law.

Their action or inaction caused a crash.

Our client suffered injuries as a result.
Damages You Could Recover in a Jacksonville Drunk Driving Accident Case
A Jacksonville drunk driving accident victim could receive an insurance settlement or a court ruling in their favor. You could receive compensation for some or all of the following economic and non-economic losses often related to drunk driving accidents:
Medical treatment costs:

Such as ambulance services, emergency room treatment, hospitalization, follow-up care, prescriptions, surgery, X-rays, lab testing, and transportation costs to and from the doctor

Estimated future medical treatment expenses

: When a drunk driving accident causes life-altering injuries that require continued care and treatment

Rehabilitation expenses

: For specialized treatment that helps drunk driving accident victims face the physical and emotional aftermath of their injuries, such as physical and occupational therapy, mental health counseling, and speech therapy

Lost wages

and benefits from missing work due to the accident, injuries, hospitalization, and recovery

Estimated future lost wages

and benefits when a drunk driving accident causes a catastrophic injury that prevents a victim from working

Expenses for assistive devices

such as wheelchairs, canes, crutches, and artificial limbs

Physical pain and suffering
Mental anguish
Loss of consortium
Reduced quality of life
Your Lawyer Will Valuate Your Drunk Driving Accident Losses
Those who survive a drunk driving accident may miss work because of their injuries and have to deal with accumulating medical expenses. Sometimes, drunk driving accident victims cannot work again and face permanent disabilities from their injuries.
Our team helps clients identify and catalog their accident-related expenses and losses, creating a list of their economic losses. Then, we work with medical experts and economists to determine their future care costs and loss of income if they cannot return to their job.
Lastly, we consider the emotional effects of the collision and their injuries and estimate a range for their non-economic losses. We take this total and demand that the drunk driver's insurer pays an appropriate sum based on it.
We can usually negotiate a fair settlement at this point, especially if there is strong evidence of the driver's intoxication and proof they caused the crash. If the insurer refuses, we are not afraid to sue and take the case to trial.
Florida Drunk Driving Accident Statistics
According to the Insurance Information Institute, drunk driving fatalities have decreased across the United States over the last several decades. Even so, drunk driving is still a serious problem. The following statistics from The Florida Department of Highway Safety and Motor Vehicles (FLHSMV) provide more context to understand drunk driving in Florida:
The state sees about 5,000 drunk driving accidents each year.

About 350 fatal drunk driving crashes occur each year in Florida.

Alcohol-related crashes in Duval County have drastically decreased over the last several years; the county averages about 300 drunk driving accidents each year, with about 20 fatalities.
The Centers for Disease Control and Prevention (CDC) reports that Florida's drunk driving accident statistics are above the national average in every age group, except ages 0-20, especially in the 21 to 34 age group most likely to drive drunk.
Dolman Law Group - Your Jacksonville Drunk Driving Accident Lawyers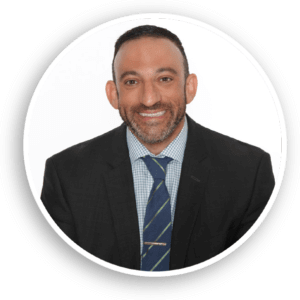 The drunk driving accident attorneys at Dolman Law Group understand the challenges you face following a drunk driving accident and injuries. If you or someone you love sustained injuries in a Jacksonville drunk driving accident, our team can hold the drunk driver accountable for their reckless choices.
Compensation for your injuries will not undo the harm done, but it can pay for the care you need and reduce your economic stress. Contact us today at (904) 441-6903 for a free consultation to discuss the details of your case and your next steps.
Jacksonville Office
12574 Flagler Center Blvd.;
Suite 101
Jacksonville, FL 32258
Phone: (904) 441-6903