Your attorney will serve as your advocate for your legal rights and interests throughout the insurance claims process and a trial if necessary. You do not need to worry that the interests of the insurance companies and at-fault parties will come before your own. With the representation of an attorney from Dolman Law Group Accident Injury Lawyers, PA, you can rest assured that your attorney has your best interests at heart throughout each step of the process.
Results for Clients With Burn Injuries
At Dolman Law Group Accident Injury Lawyers, PA, we have experience representing clients that have suffered burn injuries in various circumstances. Ultimately, we strive to help you reach a positive resolution in your case for the compensation of your burn injury losses.
We have significant past success in burn accident cases. For example, we recently recovered $5,000,000 in settlement compensation for a victim that suffered severe burn injuries in a motor vehicle collision.
Where Most Burn Injuries Occur
Burn accidents cause devastating burn injuries to their victims. The pain and trauma that a victim will experience after a burn injury may prove severe and involve uncertain aftermath. Burns can happen without warning in many different accidents. You can face the risk of burn injuries in an at-home accident, on your commute, on the job, at someone else's property, or as you partake in your favorite recreational activities and hobbies.
Reports of the largest mass casualty accidental burn incidents across the U.S. within a year show the widespread risk of fires in our day-to-day lives. From a dive boat to an airplane crash and residential fires, the location of fires and explosions shows how vulnerable we can be to these types of accidents and injuries.
Common locations of burn accidents and injuries include:
Boats, aircraft, and other recreational vehicles
Single home residences and apartment buildings
Commercial factories, warehouses, and other properties
Automobiles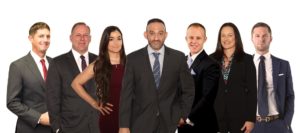 Frequency of Burn Accident Injuries
Burn accidents occur more frequently than most people think. In fact, nearly half a million people will seek medical treatment for a burn injury across the U.S. a year. This number only represents the individuals that seek emergency treatment in hospital emergency rooms. Minor burn injuries of those that treat themselves at home or those that seek care through their private providers and clinics may make the actual figure even higher.
Children and the elderly face a higher risk of sustaining serious burn injuries and also of suffering complications or succumbing to their injuries. Burns can affect anyone in a community, and victims and their families will deeply feel the effects of these injuries and their resulting consequences.
The Different Types of Burn Injuries
While most burn injuries stem from fires, many different things can result in a burn injury. Naturally, most people think of fire and heat when considering the causes of burn injuries, because most people have experience suffering burns due to fires and heat. However, burn injuries can arise from other sources that can result in just as extensive injury and risk of death to the victim as a fire injury.
Burn injuries can occur due to the following conditions:
Thermal - Heat source-related burns from fires and heating elements constitute the most common cause of burn injuries in everyday scenarios.
Friction - The violent and sudden rubbing of the skin against a rough or harsh surface can result in friction burns to an individual. This kind of burn occurs when the skin moves at high speeds or with significant force across hard surfaces.
Electricity - Severe electrical shocks will often result in electrical burns on the body. Whether through lightning or man-made electrical sources, anytime the body comes in contact with electricity directly, burns can occur on the skin, and victims face a high risk of damage to internal organs and other bodily tissues.
Chemical - Skin exposure to toxic chemicals and harsh substances can cause devastation on the skin tissue of an individual that comes in contact with it. These types of injuries most commonly occur in work-related injuries where workers must use these substances as part of their work duties.
Freezing - Heat causes most burn injuries, but freezing temperatures can prove just as catastrophic for skin tissues. Frostbite can occur when exposed skin meets very low temperatures or a person touches or otherwise comes into contact with materials well below freezing, such as dry ice or nitrous oxide.
Radiation - People do not usually have to worry about high-level exposure to radiation in their day-to-day lives. However, certain professions carry the risk of exposure to radioactive elements and materials. So do some medical procedures, such as individuals undergoing cancer treatment or other conditions that require radioactive imaging.
The Different Stages of Burn Injuries
The severity of a burn injury will not only affect the pain and suffering a victim will endure, but will also have a significant impact on the victim's likelihood of recovery. The aftermath of those injuries can wreak havoc on victims' bodies and their ability to live their lives as they did before the accident. Medically speaking, a burn injury falls into one of several classifications.
The stage of a burn injury indicates the severity of the injury in terms of depth and the medical interventions that doctors may need to take to treat the burns and, in life-threatening cases, to save a burn victim's life. In an insurance claim or lawsuit, the severity of a burn injury will ultimately influence the amount of compensation you may qualify to pursue after a burn accident.
Stages of burn injuries:
First-degree burn injury - The most minor burn injuries are often superficial and affect only the most upper layer of skin tissue. Some minor pain and redness may appear, but these injuries don't have any blistering of the skin and don't require medical intervention. Often, at-home treatment will prove sufficient to care for this stage of a burn.
Second-degree burn injury - This burn escalated from a first-degree in that it will involve significantly more pain and have more severe effects on the skin tissues. Blistering will likely result as well as significant pain in and around the immediate burn area. While you may not require emergency medical treatment, you should still seek out care from a medical provider to ensure proper healing and preventing infection.
Third-degree burn injury - This level of burn injury will likely not hurt, which indicates its severity and life-threatening properties. Burn injuries that don't feel painful mean nerve damage exists and the burn extends deep into the layers of the skin. These burn injuries affect multiple layers of the skin and can cause the skin to turn black, yellow, or white, and affect nerves, tendons, and bones. These injuries require immediate emergency medical services for proper treatment and to prevent further damage. Recovery of this level of burn will take a long time and can require surgery and grafts, and will likely result in significant scarring.
Burn Injury Causes
The causes of accidental burn injuries have one commonality. Negligence causes most of these burn injuries. Negligence of a party, such as an individual or organization, can lead to accidents that will cause burn injuries to a victim.
While this list does not include all possibilities, it offers some examples of accidental causes of burn injuries.
Unsafe building conditions
Automobile or motorcycle accidents
Medical malpractice
Excess heating of liquids
Exposure to electricity
Improper storage of hazardous chemicals
The Importance of an Attorney in a Burn Injury Case
After a burn injury, you will consider the cost and losses this injury will have on your finances and life. In reality, burn injuries can leave individuals incapacitated for a long time as they receive treatment and rehabilitation. Victims of burn injuries may have to miss work for some time after a burn accident. You may not know when you can return to work, and your burn injuries may result in a disability that can affect your ability to function and meet your responsibilities in the same way as before the accident took place.
When you suffer a burn injury that another individual or party causes, you likely qualify to seek compensation for the losses and damages that you've suffered. Burn injuries can prove costly to victims and their families. The impact of your injury may last for your entire life, and you may require long-term care and adaptations in your life to continue to move forward.
You and your family shouldn't have to undertake this burden on your own. The parties responsible for your injuries should pay for the losses and damages that you sustain. Whether through an injury insurance claim or a lawsuit, if necessary, many different options exist for a victim to seek recovery after a burn accident.
Following a burn injury, you should seek the advice and assistance of a Jacksonville burn injury attorney to ensure your best chance of success. Your attorney will advocate for your rights and fight for the compensation you need against the parties responsible.
A burn injury lawyer will assist you in your case by:
Helping You Gather Evidence
An attorney will work with you to gather evidence of your injuries as well as how an accident took place. You must present evidence to prove liability for your injuries and to prove the extent of impact your injuries have on your life. Your legal team will discover the evidence available in your case and request the information necessary to support your claim.
Calculating Your Real Losses
Insurers and attorneys for at-fault parties will calculate your losses and damages using their standards. This does not mean that they account for the real extent of losses you have and will suffer in the future due to the accident.
Your lawyer will methodically review and calculate each loss you sustain due to an accident and your injury. Your lawyer will make certain to calculate the maximum damages that you qualify for under the law.
While we cannot guarantee that you will receive the maximum compensation in your case, calculating your claim's value constitutes a vital step in the claims and lawsuit process. This will allow you to see the losses you will accrue and serve as a guide for negotiations with insurers and other parties.
The calculation of damages in a burn injury case can include:
Medical expenses and future medical expenses
Income losses and future income losses
Pain and suffering
The loss of quality and enjoyment of your life
The loss of companionship
Compensation for the wrongful death of a loved one due to a burn injury
Negotiating a Settlement for Your Future
Many burn injury victims understandably have concerns about their future and their ability to take care of themselves and their families. Our team of attorneys understands these very valid concerns and wants to help you find stability for your future through the recovery of fair and reasonable compensation for your injuries. We understand the unforeseen expenses and impacts a burn injury will have on your life and that you need to secure your future. We will strive to negotiate the best possible settlement in your case that will justly compensate you for your losses.
Seeking Justice for Your Injuries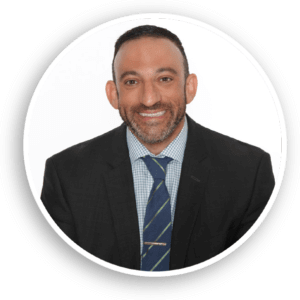 Beyond the fight for compensation for your losses, we will help you fight for justice and accountability after a negligent burn accident. You likely suffered a preventable burn injury that did not need to happen. The individual or party that failed to uphold the duty of care to protect you from harm should bear responsibility for the resulting damage.
If you or a loved one suffer a burn injury due to the negligence of another party, contact our office for a free evaluation to discuss your case and options available under the law. With offices across both Florida coasts, you can easily reach Dolman Law Group Accident Injury Lawyers, PA, at (904) 441-6903, or you can write to us using our online contact page.
---
Jacksonville Office
12574 Flagler Center Blvd.;
Suite 101
Jacksonville, FL 32258
Phone: (904) 441-6903
Client Testimonial
"AMAZING and understanding attorneys! Did great on my case and I highly recommend Dolman Law Group Accident Injury Lawyers, PA for anyone that has been injured in an accident!"
Rating: 5/5 ⭐⭐⭐⭐⭐
Koralis R.
Jan 2020
Read more reviews on Google!