People appreciate Texas for its delicious barbecue, cowboy boots, and warm climate. As the second-largest state in the country, Texas has an extensive network of roads and highways. If you've traveled on 610 or I-35, you know the hustle and bustle of motorists on their daily commutes alongside trucks of all sizes.
Totaling at 683,661, Texas has the most total lane miles of any state. With this large volume of roads, highways, and interstates, the likelihood of traffic accidents increases. Although traffic accidents can happen anywhere in Texas, highways, interstates, and other areas where a large number of people live and drive naturally experience more crashes. You also must consider that truck accidents, like those that involve semis and tractor-trailers, occur most frequently on busy roads.
If you've sustained injuries in a truck accident, you and your family may feel overwhelmed. On top of that, insurance companies don't have your best interests in mind. They just want to settle claims as quickly as possible and for as little as possible. You need a Texas truck accident attorney that will work for you and alleviate some of your stress.
Our Past Results
Dolman Law Group Accident Injury Lawyers, PA, has experience with Texas truck accident claims. Our attorneys know the ins and outs of accidents and injury cases. We've collected millions of dollars for our clients who've sustained injuries in truck accidents in Texas. We have offices in Houston and San Antonio but represent clients nationwide. Our personal injury lawyers have decades of combined experience working hard for our clients, getting them results.
Some of the recent results that our attorneys have secured for clients include:
$3.85 million from a semi-truck accident resulting in brain injury.
$1.75 million from a semi-truck accident with shoulder surgery and mild TBI.
$3.2 million from a semi-truck accident resulting in brain injury.
Many Factors Affect Texas Truck Accidents
As with any traffic accident, factors like weather conditions and driver issues affect the possibility of a crash. Truck drivers often drive for long periods over long distances. The size and weight of trucks themselves also make accidents much worse for everyone.
According to the Federal Motor Carrier Safety Administration (FMCSA) in a study of large truck accidents, factors that contribute to truck accidents include (ranked from the most common to the least):
Brake problems
Traffic flow interruption (congestion, previous crash)
Prescription drug use
Traveling too fast for conditions
Unfamiliarity with roadways
Roadway problems
Required to stop before a crash (traffic control device, crosswalk)
Over-the-counter drug use
Inadequate surveillance
Fatigue
Large Size and Weight of Trucks
The weight and size of trucks mean bigger accidents. Tractor-trailers weigh up to 80,000 pounds. As a comparison, cars typically weigh on average between 2,000 and 4,000 pounds. Not only that, the increased weight of tractor-trailers doubles their stopping distance compared to cars. While traveling at highway speeds of 65 miles per hour, a fully loaded tractor-trailer will need 600 feet to come to a complete stop. A car can stop in 300 feet while traveling at the same speed. In the Federal Motor Carrier Safety Administration's study of large truck accidents, researchers found that braking problems constituted the biggest contributor to crashes.
That means if you're traveling on Interstate 610 on your way to work in Houston, you share the road with trucks and tractor-trailers carrying large loads. You'll even experience it on I-45 traveling to our offices at Dolman Law Group Accident Injury Lawyers, PA.
A truck's size also affects an accident's severity. In Texas, a truck like a delivery truck can extend up to 45 feet long. When you combine that truck with a trailer, the vehicle can reach up to 65 feet. Tractor-trailers, like a semi-truck hauling a load of goods, can also reach 65 feet long, and that only includes the trailer. The Texas DMV doesn't limit the length of the semi itself. A truck of that length can block an entire highway or interstate should the truck lose control or jackknife.
Weather Conditions
Poor weather conditions increase the danger and risk of truck accidents. In Texas, drivers have to worry about ice storms causing crashes and pile-ups. During other times of the year, fog, rain, wind, and severe weather events, like tornadoes and electrical storms, can cause accidents.
Most accidents happen in clear or cloudy weather, according to the Texas Department of Transportation. That means that during a seemingly normal day, you still face the risk of a crash.
Location Contributes to Texas Truck Accidents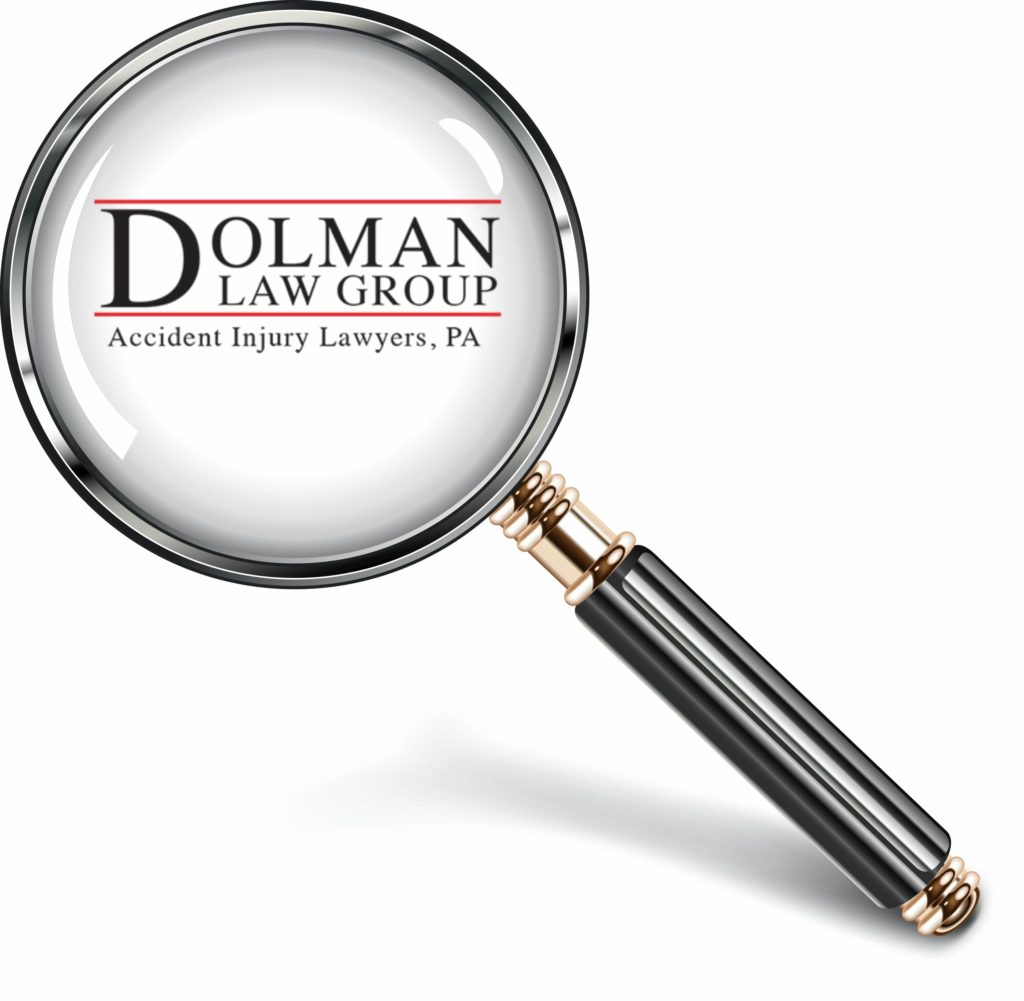 Where you live, work, and travel in Texas can also contribute to your likelihood of sustaining injuries in a Texas truck accident. Of Texas cities, Houston and San Antonio experience the most crashes and injuries, according to the Texas Department of Transportation.
Truck drivers frequently use Texas as a pass-through, wherever they're going, to deliver their loads to other states and countries. Highways and interstates, like I-35, I-40, I-10, I-20, I-610, US Hwy 281, I-45, and US-59, all constitute major paths for truck and tractor-trailers transporting loads around and through Texas. Beyond those routes, the state's expansive roadways permit truck travel on many other highways and county roads. Not only that, but also the highways and interstates themselves experience congestion from all of the other vehicles traveling at any given time.
Truck Maintenance Issues
The size of a semi-truck and its carried load means a lot of stress on the truck and trailer's systems. Hydraulic brakes can easily malfunction or fail, tire treads wear, and a host of other maintenance issues can occur. If a driver or truck management company fails to keep up with regular required truck maintenance, trucks can become a major road hazard. Not only that, but drivers may fail to properly secure their or experience other issues.
Driver Issues
Truck and tractor-trailer or semi-truck drivers drive a lot. Truck drivers carrying goods can drive up to eleven hours a day. When these drivers experience bad weather, they may wind up driving an additional two hours to deal with those weather issues. Drivers may also feel pressure to deliver their goods by a certain time or date, meaning they may not necessarily make the best driving decisions.
In a study on large truck collisions, the Federal Motor Carrier Safety Administration (FMCSA) reported that driver issues caused 87 percent of the accidents it surveyed. That's huge.
The following driver-related accident causes top the list:
Driver going too fast for the conditions: 23 percent of surveyed crashes
Driver not being familiar with roadways: 22 percent of surveyed crashes
Driver using over the counter drugs: 17 percent of surveyed crashes
Driver having inadequate surveillance: 14 percent of surveyed crashes
Driver being fatigued: 13 percent of surveyed crashes
Driver felt under work pressure from the employer: 10 percent of surveyed crashes
Driver made an illegal maneuver: 9 percent of surveyed crashes
Driver not paying attention: 9 percent of surveyed crashes
Driver distracted from external factors: 8 percent of surveyed crashes
Driver following other vehicles too close: 5 percent of surveyed crashes
Driver jackknife: 5 percent of surveyed crashes
Driver being sick: 3 percent of surveyed crashes
Driver having internal distraction: 2 percent of surveyed crashes
Driver using illegal drugs: 2 percent of surveyed crashes
Driver using alcohol: 1 percent of surveyed crashes
Even though some of those individual driver issues may only amount to low percentages, the accidents still translate into affecting hundreds of people's lives—and, unfortunately, ending some of those lives. Our team at Dolman Law Group Accident Injury Lawyers, PA, has handled many Texas truck accident claims and knows firsthand the impact such accidents can have on injured individuals and their families. We will work diligently to work on your claim and fight to recover maximum compensation on your behalf.
Types of Injuries From Texas Truck Accidents
Because of the large size and weight of trucks, accidents may prove more serious and injuries may prove more severe than those of a typical car crash.
Some of the most common injuries that result from Texas truck accidents include:
Traumatic brain injuries
Neurological damage
Broken arms and legs
Spinal cord injuries
Paralysis
Head trauma
Lacerations
Neck injuries
Internal injuries
Furthermore, injured individuals also face a difficult emotional and mental aspect of a Texas truck accident knowing that they may face a long recovery. Families may worry and feel concerned over their loved one's health and wellbeing and whether or not the family can afford unforeseen bills. If your loved one died as a result of a serious Texas truck accident, you should also consider that pain and suffering.

Financial Burden of Texas Truck Accidents
The financial impact of tractor-trailer commercial truck crashes can reach huge amounts. Not only does the cost of damage to vehicles and property add up, but the unforeseen and uncertain burden of lost wages and mounting medical bills can make matters worse.
In the past, the Federal Motor Carrier Safety Administration (FMCSA) estimated that the costs of tractor-trailer accidents range from $300,000 on the low end to as much as over $3,000,000. The Texas truck accident lawyers at Dolman Law Group Accident Injury Lawyers, PA, understand that today, those figures may be even higher due to individual circumstances and adjustments for inflation.
Some examples of financial burdens that result from having a truck accident in Texas include:
Lost Wages Due to Hospital Stay, Recovery Time, or Disability
The length of time that you must remain in the hospital following a Texas truck accident has a financial impact. Since you cannot work or take care of job responsibilities, you can't get paid, which means you lose wages. In addition, once the hospital and medical staff discharge you, you still may need time to recover at home or in a rehabilitation facility. If your injuries prevent you from possibly ever returning to work, you may lose years of wages that you would have collected had you not sustained injuries in the Texas truck accident.
Medical Bills
The time you spend in the hospital as well as what it costs you also constitutes a financial burden. Depending on your health insurance status, you may have to pay costly hospital and care bills. If you sustained a severe injury, you may need surgery or a lengthy stay in the hospital. Medical bills burden individuals and families who likely already feel stressed and concerned for themselves and injured loved ones.
Physical Therapy or Long-Term Care Costs
Some health insurance policies don't cover all the costs of physical or occupational therapy. These sessions add up. You may need weeks or even months of costly physical therapy sessions to help your body recover from truck accident injuries.
If you suffered a serious traumatic brain injury or spinal cord injury, you may need around-the-clock care from a home nurse or from a care facility that specializes in assisting people who have your injury. This can cost you or your family thousands of dollars a month, adding to the financial burden of your injury.
Car Insurance Premiums
After an accident, your auto insurance company will likely raise your premium, which means your coverage will cost much more than before the accident, and you may bear responsibility for costly repairs to your car.
Car Rental or Transportation Costs
Unless your car insurance plan includes coverage for rental cars, you will likely have to pay out of pocket for a rental. When you damage your car and need to take it to the shop, you will likely need transportation, especially if you share a car with a spouse or another family member. If your injuries prevent you from driving, then you will need to cover the cost of transportation. You may even need a van or another vehicle to safely take you and any crutches or wheelchair to follow-up doctor visits or physical therapy sessions.
Our Texas Truck Accident Lawyers Can Help You