The last thing anyone wants to do is get in a wreck. Because of this, most people do not know what they should do after a car accident. Even though you might not want to think about wrecking, it's a good idea to have a plan of action ready if you do get into a car accident.
If you are lucky enough to walk away from an accident, you can handle what you need to do at the accident scene and immediately after yourself. However, if the accident caused catastrophic injuries or death, your loved ones need to know what to do to help you get medical care faster and to recover damages.
If you suffered injuries or lost a loved one in a car accident, contact a Texas car accident lawyer at Dolman Law Group, PA, for a free case evaluation.
What You Should Do Before an Accident?
Planning ahead for an accident can save you a lot of time.
Emergency Numbers
Make sure you have emergency contact numbers in your phone or your wallet. If you get into an accident and are not awake or you die in an accident, the police will search you for identification and for someone to call. If you suffer injuries, having someone who knows your medical history could significantly decrease the time it takes to start treating you.
Insurance Information
While you could recover damages if another person, entity, or municipality caused the accident, medical personnel do not like to wait for payment. Therefore, make sure you have your vehicle and health insurance information handy. Your car insurance could cover some medical expenses and lost wages, and your health insurance should also cover medical expenses.
However, if you receive a settlement or a trial award, you might have to reimburse both insurance companies out of your settlement. Keep track of what each insurance company paid on your behalf, and be sure to give your car accident attorney copies of the bills. The lawyer can use that information in settlement negotiations or a trial to show how much you might have to reimburse.
Finding a Texas Car Accident Lawyer
You can also save a lot of time by finding a car accident attorney before getting into a car wreck. Even if you narrow your choices down to two or three, it will save you time, since you won't have to interview several after the accident. You can do all your research online since most attorneys have their experience, practice areas, and past results on their web pages.
Make sure your family members know where the list is. If you can't contact a Texas car accident attorney after the wreck, you will have done most of the work in locating an experienced accident firm.
At the Accident Scene
If you can move without causing additional injuries, you should:
Call first responders and check on others involved in the accident.
Take photos of the wreck before anyone moves their vehicles.
Take pictures of any damage to roads, property, mailboxes, fences, trees, poles, and other property.
Obtain other drivers' contact information, insurance information, and registration information. Be sure to obtain the year, make, and model of the vehicle and the VIN from the registration.
Obtain contact information from passengers on other vehicles involved in the wreck.
Obtain contact information from any witnesses.
Give the police officer your statement.
Review the police report to ensure that it is correct.
Allow emergency medical technicians to check you over, even if you believe your injuries are minor.
Notify the insurance companies that you were in an accident. Only give them your name, the other drivers' policy number, the date and location of the wreck, and your attorney's contact information.
Seek medical attention as soon as possible after the accident. Some injuries take hours or even a day or two to manifest. As soon as you believe something is not right, have a medical professional check you over.
Contact your Texas car accident lawyer to schedule a free case evaluation. If you can't do it yourself, your spouse or another close family member can contact us.
The more information you can get to help you remember what happened, the better it is for your case. While the police or their investigators will take photos, your pictures could show angles that theirs do not.

Filing a Texas Car Accident Lawsuit
You have two years to file a car accident lawsuit in Texas. However, you might have much less time to notify an insurance company that you will be filing a claim. Therefore, it is best to contact a Texas car accident lawyer as soon as possible after the accident.
Your attorney can file your claim with the insurance company and start the settlement negotiations. The two years go by very fast, especially if you lost a loved one and might have to wait for the probate court to appoint a personal representative.
Dealing With the Insurance Companies
We recommend that you simply notify the insurance company that you were in a wreck and that your attorney will be contacting it soon. The insurance company might pressure you into giving a statement or signing a medical release. Continue referring it to your attorney.
Because they are in business to make money, insurance companies use tricks to find a reason to deny your case or offer you a low settlement offer. It is easy to trick someone who is not familiar with the law and insurance company regulations to say something the representative can twist to fit the company's narrative.
Accident attorneys are very familiar with these tactics, and insurance companies know this—they are less likely to try tricking an attorney. Additionally, insurance companies also know that if you retain an attorney, you are more apt to pursue litigation if they do not offer a fair and reasonable settlement. This in itself can speed up settlement negotiations.
Do I Have to File a Texas Car Accident Lawsuit?
No. Your case could very well settle without filing a lawsuit. However, if you and your attorney agree that the insurance company's offer is not fair and reasonable, we may recommend litigating your case. In some cases, an insurance company will settle after mediation or arbitration after you file your case with the court. Thus, filing a lawsuit does not always mean that you will go to trial.
How Long Does a Texas Car Accident Lawsuit Take?
It is hard to say how long a lawsuit will take. It depends on the insurance company. It could file several motions during the process. It could implement delay tactics. Once you file a lawsuit, it usually takes a few days to a week to serve the defendant. The defendant then has a certain amount of time to file responsive pleadings.
If the defendant files an answer and counterclaim, the discovery process starts. Your attorney will obtain documentation for your injuries, investigate the case, and take other actions to help represent you in court.
When the discovery process ends, the attorneys will set a court date for your trial. At any time during the discovery process, either attorney can ask for mediation or arbitration in an attempt to settle the case.
Injuries You Could Sustain in a Texas Car Accident
If you do get into a car accident, hopefully, you won't sustain any serious injuries. But that's a lot to hope for in most circumstances. Speed, the way the other vehicle hits you, and the size and weight of the other vehicle are all factors in the severity of injuries.
Injuries could include:
Bumps, bruises, scrapes, cuts, and scratches.
Road rash.
Thermal and chemical burns.
Strains and sprains.
Pulled muscles, torn muscles, and other soft tissue injuries.
Face and eye injuries.
Head, neck, and shoulder injuries.
Traumatic brain injuries.
Back and spinal cord injuries.
Internal injuries.
Amputation of a digit or limb.
Accident injuries could exacerbate illnesses and diseases you already have. You could also collect compensation for the medical expenses you incur because of these types of injuries. Additionally, open wounds could become infected days or even weeks after the accident. The defendant is also responsible for infections and other secondary injuries.
Recoverable Damages
After a car accident, you could recover two types of damages: Compensatory damages and punitive damages. Compensatory damages consist of economic damages, which have a monetary value, and non-economic damages, which do not have a specific monetary value.
The court orders compensatory damages in an attempt to make you whole again. While the money does not remove pain and suffering nor bring back a loved one, it does reduce the financial stress you might feel because of the reduced income.
The court only orders punitive damages if you can prove that the defendant's actions or inactions were grossly negligent or intentional. It uses punitive damages to punish the defendant—not to make you whole again. It is difficult to obtain punitive damages, and there are some extra steps you must take, but in some cases, it is worth going after them.
Economic Damages
Sometimes called special damages, economic damages include:
Past medical expenses for those incurred in the accident and before a settlement or a trial award.
Future medical expenses for those related to the accident you incur after a settlement or a trial award. These medical expenses might include additional surgeries, follow-up appointments, therapy appointments, home health care, and other medical expenses related to your accident injuries.
Past lost wages for those you lose from the time of the accident until the settlement or the trial award. Your vehicle insurance might pay lost wages until you receive a settlement or a trial award.
Future lost wages for those you lose because of accident injuries or disabilities after a settlement or a trial award. Future lost wages could include partial future lost wages if you can work, but not for the same salary or hourly rate you did before the wreck.
Replacement or repair of destroyed or damaged personal property.
Burial, funeral, and/or cremation expenses if you lost a loved one in a car accident or because of injuries sustained in the wreck.
Non-Economic Damages
Sometimes called general damages, non-economic damages include:
Pain and suffering, including emotional distress. You could also collect emotional distress if you lost a loved one in a car accident.
Loss of quality of life if you have to take medications or use other ambulatory aids for the rest of your life.
Loss of companionship if you can no longer enjoy or take part in family activities and events.
Loss of consortium if you can no longer have a physical relationship with your spouse.
Loss of use of a bodily function, such as your eyesight.
Loss of use of a body part, such as a hand or foot.
Amputation, whether it happened directly because of the accident or a secondary injury, such as infection, caused it.
Excessive scarring and/or disfigurement.
Inconvenience if you have to hire a car accident attorney to do the chores you usually do, such as lawn maintenance, home repair and maintenance, grocery shopping, and house cleaning.
If you lost a loved one due to catastrophic injuries days, weeks, or even months after the accident, the defendant is also liable for your loved one's medical expenses and the funeral, burial, and/or cremation expenses.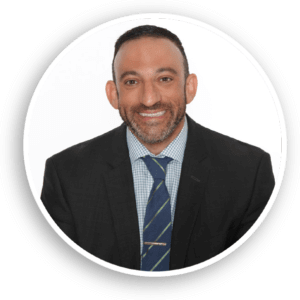 Contact Dolman Law Group, PA's Texas Car Accident Attorneys Today
After you suffer accident injuries, you have a lot of other things to worry about, including lack of income because of accident injuries or planning the funeral for your loved one. Let your injury attorney worry about what to tell the insurance company, settlement negotiations, and whether you need to go to trial.
If you suffered injuries or lost a loved one in a Texas car accident, contact Dolman Law Group, PA at 833-552-7274 for your free case evaluation.