People who ride motorcycles love the freedom of feeling the fresh Texas air around them. Motorcycles provide a great and cost-effective means of transportation. Whether you ride in an urban area like Houston or San Antonio, or more rural parts of the vast Texas landscape, riders are in for a thrilling experience.
However, some motorcycle experiences end tragically. The very nature of motorcycles, being exposed to the wind, the thing that makes them so much fun and enjoyable, also renders riders very vulnerable to serious and fatal injuries. A motorcycle itself offers essentially no protection to the rider in the event of a collision, Instead, riders must wear helmets and other protective gear for safety, but the protections they offer are quite limited, and nowhere near as protective as the steel frame of a typical passenger vehicle.
Not every motorcycle accident results in death but most injuries riders experience are serious. Many injuries require the victim to make substantial life changes, carrying not only great financial expense but also taking a great physical, mental, and emotional toll.
If you or a loved one has suffered injuries in a Texas motorcycle accident, you may be entitled to compensation from the person who caused your accident. To find out for sure, you should speak with an experienced and aggressive motorcycle accident attorney as soon as possible.
Dolman Law Group Accident Injury Lawyers, PA—Getting Results for You
Dolman Law Group Accident Injury Lawyers, PA, has a team of experienced motorcycle accident injury attorneys. We pride ourselves on giving back to our communities and helping our Texas neighbors recover maximum compensation for their injuries. The last thing you need to worry about after a motorcycle accident is how to pay massive medical bills and cover other financial losses.
Our attorneys don't pass you off. Your lawyer will work directly with you to answer all of your questions, guide you through the complex legal process, all while providing compassionate and persistent services to get you every dollar you deserve.
For many years, we have helped motorcycle accident injury victims prove that someone else was negligent and caused their injuries, helping the victims recover compensation for their pain and suffering. You need a lawyer you can trust to handle your case competently and with the priority you expect. You deserve a legal advocate capable of achieving your best interests while you focus on getting better.
Our results speak for themselves:
$1.4 million in compensation for a motorcyclist who suffered multiple injuries
$1 million in compensation for a motorcyclist who suffered a traumatic brain injury (TBI)
$415,000 in compensation for a motorcyclist with neck injuries
While each case is different and these results do not necessarily reflect what you are eligible to recover, you can rest assured, we'll fight for full compensation in your case.
Texas—Dangerous Areas for Motorcycles
On average, a motorcyclist dies in a crash every day in Texas.
Texas Motorcyclists need to be aware of their surroundings, no matter whether they are driving on the highway or in an urban area. They are more exposed than riders of cars or trucks and may suffer much more serious injuries if they are involved in an accident. At the same time, it should be made clear that motorcyclists are not to blame for every accident. In fact, other motorists often cause them.
Despite motorcyclists being aware and safe while riding, accidents still happen. El Paso is one of the most dangerous cities for motorcyclists. With nearly 2,000 motorcycle injuries every year, this is one of the most dangerous places in Texas for riders.
Common Causes of Motorcycle Accidents
Motorcycle accidents happen for many reasons. The biggest cause of motorcycle accidents, however, is human error.
This comes in many forms, including:
Inexperienced drivers
Drunk drivers
Drowsy drivers
Distracted driving
Failure to yield
Not checking blind spots
Door accidents
Immediately after you get into a motorcycle accident, your only concern should be your health and wellbeing. While you may be frustrated and angry that you got into an accident, you won't care so much about who caused your accident. But it is important to identify the cause as soon as possible so that you can figure out whom you may hold accountable for your injuries.
That's why it is vital to the success of your motorcycle accident injury claim that you partner with a knowledgeable motorcycle accident injury lawyer in Texas. Partnering with the right legal team from day one can increase your chances of success by letting your legal representative have the time necessary to fully investigate your accident, determine the causes, and go after all potentially liable parties.
The motorcycle accident injury lawyers at Dolman Law Group Accident Injury Lawyers, PA understand that, in the mayhem following a motorcycle accident, victims oftentimes will not be focused on pinning any responsible party down, as they will be preoccupied with tending to their injuries and getting emergency medical help. Even if you can't make any immediate observations about the cause of the accident at the time it occurs, our firm can have motorcycle accident reconstruction experts investigate your accident and determine the causes. Making this determination quickly enables your legal advocate to move the process forward toward getting you every dollar you deserve.
Serious Injuries are Costly
Motorcycle accident injuries are usually more severe for motorcycle riders than for passengers of other vehicles. The steel frames of regular cars and trucks provide occupants with much more protection. On a motorcycle, your body is fully exposed and takes the force of the impact when you get into a crash.
Motorcyclists may suffer:
Broken bones
Neck and back injuries
Road rash
Spinal cord injuries
Concussions and other TBIs
Amputation
Paralysis
Each of these injuries can lead to massive medical bills. Injured motorcyclists, unfortunately, often have to deal with multiple injuries at the same time, increasing not only their pain and time to recover but also their medical expenses.
These expenses should not be your responsibility. The at-fault parties should be held accountable for your medical bills and other financial losses. To get the compensation you deserve to cover all your injuries, you should find a skilled Texas motorcycle accident injury lawyer as soon after your accident as possible.
Collecting Compensation
To collect compensation from a negligent party, a motorcycle accident victim must bring a personal injury claim for damages. Doing this will allow you to prove that someone else caused your accident and needs to compensate you for your suffering. But it's not as simple as just saying that someone else is to blame. You need to support that assertion with evidence, which is one of the most important reasons to work with a motorcycle accident injury lawyer in Texas who knows the steps to take.
An attorney will also know what expenses and impacts you can recover compensation for.
Your lawyer may, depending on the facts of your case, seek compensation on your behalf for:
Pain and suffering
Emotional distress
Lost income
Lost earning potential
Loss of companionship
Loss of life enjoyment
Present and anticipated future medical expenses
Rehabilitation costs
Motorcycle accident injury victims who go it on their own often fail to consider their future costs. While the medical bills piling up on your kitchen table may be intimidating enough, they may represent a mere fraction of the full amount of money you will need throughout your life to treat your injuries. If you do not get every dollar you deserve, you could end up paying out of pocket for medical expenses that you have incurred by no fault of your own.
Another piece of your recovery that could substantially increase the compensation you recover is your future earnings. Because your motorcycle accident injuries are likely severe, you may never return to work. Many motorcycle accident victims might never return to work, at least not in the same capacity. This severely hinders their ability to pay their regular daily expenses, let alone the massive medical bills they face.
Depending on the severity of your injuries, you may never work again. When you cannot earn a living, you may experience financial hardship and mental anguish. But, just like your medical bills, whomever caused your accident should pay for your financial losses, and your missed paychecks.
Don't Jump Too Quickly at Settlement Offers
Many motorcycle accident injury victims do not even think about lawsuits to start with. We understand—your mind is elsewhere. But the insurance company knows that your mind is elsewhere, too.
Soon after your motorcycle accident, maybe even while you are still in the hospital, you may receive a call from an insurance adjuster. They sound friendly and like they just want to help you. But you should be cautious of what you say to them, and about accepting any initial settlement offer they may pose.
Insurance adjusters work for the insurance company representing the at-fault party. The job of the insurance adjuster is to get you to take a settlement offer and dispose of your case as quickly as possible. What they won't tell you is that the offer they're making you is the lowest offer they think they can make. They are not looking out for your best interests. They do not want to pay out the full value of your claim. They want to settle your case for as little as possible, as quickly as possible.
Ultimately, that could leave you in a terrible position. When you sign a settlement offer, you waive your right to bring any future claims against the insurance company for this accident. That means that months or years later, after the settlement funds have run dry but you are still out of work and still incurring medical expenses, you can do nothing. You will have to shoulder the burden of paying your bills and covering your financial losses.
Contrary to the insurance company, your lawyer always has your best interests at the front of their mind. Your lawyer can be the aggressive legal advocate you need, standing up to the insurance company and possibly increasing the settlement amount. With the right lawyer at your side, you may get the money to cover all your needs.
Act Fast
Suing another person is not your biggest priority after a motorcycle accident. Your priority should be making sure you take care of your health and can get back to your regular life as much as possible or make the necessary adjustments to your new life.
However, you cannot delay partnering with a lawyer and filing your Texas motorcycle accident claim. Texas law only allows you two years after the date of your accident to sue the negligent party. Two years might seem like a long time, but it will fly by in the aftermath of a motorcycle accident.
Consider all the hurdles you may face during those two years, and beyond:
Multiple surgeries
Extended hospital stays
Long stays in a facility for rehabilitation
Necessary in-home care
Multiple doctor visits
Extended time out of work
Each of these items requires your focus. Forgetting about or delaying your motorcycle accident claim could result in you missing out on your chance to recover maximum compensation from whomever caused your injuries. While you focus on your health care, your lawyer can work toward the shared goal of getting you the money you need to pay for it and your other expenses and impacts.
Partner With Our Trusted Legal Advisors in Your Texas Motorcycle Accident Case
The right personal injury lawyer can make a difference in your ability to collect maximum compensation for your motorcycle accident injuries. Choosing a lawyer is a personal decision. But you cannot take too long to make that decision. Time is ticking away, and your lawyer needs time to investigate your accident and review all the relevant evidence to make the best case possible on your behalf.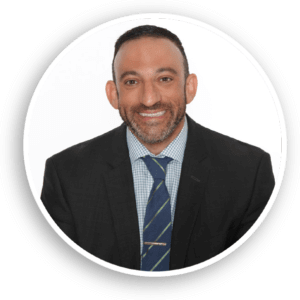 With the right legal team at your side, you can feel confident that your rights are being protected. While most personal injury claims settle out of court, you want a lawyer who isn't afraid to go to trial, if that's what is required to collect a reasonable sum to cover your expenses and impacts. Many lawyers do not want to go to court—it can be costly, time-consuming, and difficult—and may try to settle a case no matter what. But sometimes it's necessary to go to court to get what you deserve
At Dolman Law Group Accident Injury Lawyers, PA, we don't shy away from a court battle. We know you need legal protection, and we're here to give you the protection and guidance you deserve. We'll work to get you compensation as quickly as possible through settlement. But, if push comes to shove, we're ready to represent you through the court to recover compensation that way.
If you or a loved one has been injured in a motorcycle accident, you need an aggressive Texas motorcycle accident lawyer to help you recover maximum compensation. Contact Dolman Law Group Accident Injury Lawyers, PA., online or by calling 833-552-7274 (833-55-CRASH) to learn more about how we can help you get the compensation you need and deserve.