Everything can change in a moment. You never expected the spinal cord injury to happen; it just did.
A spinal cord injury is as bad as any physical injury one can sustain. Spinal cord injuries occur in many kinds of high-impact accidents, often in auto accidents.
Any damage to the spinal cord can change a person's life forever. You may know this all too well if you have recently experienced a spinal cord injury in Jacksonville. Spinal cord injuries leave victims with life-long impairments and major medical bills lasting just as long
Even worse, a spinal cord injury may mean a victim is unable to work ever again. Without the ability to earn income to pay for the flood of expenses, a victim can easily feel they are in an impossible situation. In truth, it doesn't have to be—if you can find legal representation to fight for the compensation you deserve.
For this, you can count on the experienced Jacksonville spinal cord injury attorneys at Dolman Law Group Accident Injury Lawyers, PA. Contact us to discuss the specifics of your case and find out how we can help you pursue justice. In the meantime, read on for information important for any Jacksonville spinal cord injury accident victim to know.
Potential for Spinal Cord Accidents in Jacksonville
Those who live in Jacksonville, Florida know it is a bustling, industrial city. Many jobs exist here that could easily cause a spinal cord injury. Major companies with headquarters in Jacksonville include Winn-Dixie, CSX, Baptist Health, and FIS, to name just a few.
Many of these companies require manual laborers in which any number of spinal cord injury accidents could happen. Oftentimes, a serious fall on the job is the result of negligence by the company's safety management.
Spinal injuries may befall consumers using a product that has a design defect. Product liability is far more common than many think.
However, the bulk of our spinal cord injury cases come out of traffic accidents, car and motorcycle accidents, in particular. Jacksonville is also continually cited as one of the most dangerous places for pedestrians, bicyclists, and motorcyclists.
Other Potential Causes of Jacksonville Spinal Cord Injuries
Jacksonville spinal cord injuries can arise in any number of situations. For instance, Dolman Law Group practices in the area of sports injuries, where something as seemingly innocuous as high school sports could result in a spinal cord injury. Football is high among the sports that could lead to spinal cord injuries, though they can happen in other sports categories involving high impact or requiring dangerous physical maneuvers.
Dolman Law Group also handles assault and violence cases. Cases in this category are often disturbing and sometimes due to domestic violence. It is important to have someone to fight for justice for domestic violence victims not just in criminal court, but in the civil sphere, where we can recover monetary compensation for victims needing a way to move on with their lives.
How Serious Is Your Spinal Cord Injury?
After an accident in Jacksonville in which you suffer a spinal cord injury, the first thing you should do is seek immediate medical attention. Any injury to your spinal cord requires taking care of yourself as soon as possible. Any delay could result in more serious injuries.
Unfortunately, even when victims seek expedient medical treatment, they may still be left to deal with partial or complete paralysis. Living in a wheelchair for the rest of your life may affect your ability to do any work or enjoy life as you once knew it.
When your accident first happens, it's important to focus entirely on recovering as much as you can. However, you need to get legal help soon, since recovering compensation from negligent parties presents many complex challenges, some of which need to be addressed immediately.
Gathering Evidence in a Jacksonville Spinal Cord Injury Accident Case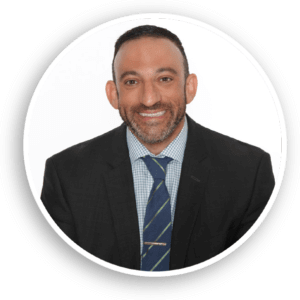 Once you've received the necessary medical treatment, the next important step is to gather evidence to show what caused your spinal cord injury. Were you rear-ended at high impact? Maybe you were hit by a car or truck while crossing an intersection. Did you slip and fall on a staircase at a local retail store? A spinal injury may even arise from an accident with a defective device.
When you contact us after a Jacksonville spinal cord injury accident, we can review the facts of the case with you and start collecting evidence, even visiting the scene of the accident. Once we represent you, we can gather critical evidence, taking photos, gathering physical evidence, and obtaining traffic camera footage, if available. We'll also interview witnesses who possibly saw what happened when the negligent driver hit you.
All of these things prove who caused the accident.
You also need to produce evidence of your accident expenses and impacts. These include your medical evaluations following the accident, which can tell about the life changes you stand to experience due to the accident. You need to keep every medical bill for proof of how much you can claim in compensation. Medical bills are often numerous, and they are likely to keep coming for the rest of your life. Know that we'll keep your medical bills in safekeeping when investigating your case.
If you can't call us due to your injuries, solicit the help of a loved one or friend to reach out.
Other Evidence
Certain hard evidence is a crucial part of proving another person's negligence or your medical expenses in a Jacksonville spinal cord injury case, such as photos of the accident scene and your medical bills. But other, less tangible evidence also needs considering, as evidence of the other severe impacts an accident has had on your life. These impacts are especially important in spinal cord injury accident cases, as a substantial amount of the suffering you will endure involves things like pain and suffering and emotional distress.
One, less tangible impact is the mental anguish you are likely to endure immediately after sustaining a spinal cord injury and into the future. A spinal cord injury is a traumatizing event and the shock of losing your ability to engage in the work or other activities you did before the accident can be overwhelming. You might not be able to sleep just thinking about how you would still be walking had someone else exercised reasonable care. Proving mental anguish may come from medical records, such as seeking treatment for depression or other mental illnesses. Journaling of your condition and your testimony may help prove these damages.
Negotiate With Insurance
Once you have sufficient evidence to back up your claims on liability and damages in your Jacksonville spinal cord injury case, you will be ready to negotiate with a defendant's insurer for a settlement. However, the defendant's insurer might contact you sooner. Many accident victims get such quick calls from these insurance companies, who try to persuade victims to take quick and easy settlements.
Insurance companies do this because they want to dispose of the case as soon as possible and, especially, avoid an expensive and lengthy trial. They aim to steer victims into taking lower settlement offers than they deserve.
You should never attempt to negotiate with insurance on your own. These companies often prey upon those who have no legal experience and hope someone like you takes a low settlement offer to end the case.
The legal team at Dolman Law Group is highly experienced in negotiating with insurance companies. We are not afraid to take on powerful insurance companies, many of which include big names like Geico, State Farm, Progressive, and Allstate.
While the negotiation process often takes time, we always keep in contact with you about offers, and will never accept a settlement offer without your approval. If any of those settlement offers do not seem fair, we will respect your wishes and continue fighting for a better settlement amount or, if necessary, go to trial to get a court to award a fair amount.
What happens when a trial occurs to prove how severe your spinal cord injury is?
The Severity of Your Spinal Cord Injury and the Damages You Deserve
Whether you resolve your case by settling with an insurance company, or you have to go to trial, you will have to present evidence about your spinal cord injury. And, as crude as it may sound, you will need to show how severe the injury is to get the full compensation you deserve. At Dolman Law Group Accident Injury Lawyers, PA, we know what evidence to collect to support your claims regarding the severity of your spinal cord injury and the compensation you deserve as a result.
Your Dolman Law Group attorney will deep-dive into your spinal cord injury, gathering the evidence behind the severity of your injury. For instance, they might find yours is a complete spinal cord injury, which involves losing motor and nerve function, including no sensation or movement below the injury area. Having evidence to show you have suffered a complete spinal cord injury can be compelling enough on its own to demand substantial compensation since this alters so many things in your life. It means living forever with paraplegia, continued rehabilitation, investments in wheelchairs, and undertaking expenses for home modifications.
With a complete spinal cord injury, you are likely to face more expenses, which should be for the responsible parties to pay. However, even if you have an incomplete spinal cord injury, you can still suffer significant impacts and incur many expenses.
In the event you suffer an incomplete spinal cord injury, you likely are left with some ability of body movement. Anterior cord syndrome or Cauda Equina Syndrome are some examples of incomplete spinal cord injuries. The hardships of living with incomplete spinal cord injuries are nothing to scoff at, such as having to use a wheelchair to transport yourself. Your Dolman Law Group attorney can help you gather evidence of the hardships you have suffered as a result of your spinal cord injury to collect the full compensation you deserve.
How Big of a Settlement Can You Receive In a Jacksonville Spinal Cord Injury Case?
While you can never expect to recover any specific amount from a settlement, given the varying facts of each case, you can trust that Dolman Law Group knows how to pursue every dollar you deserve.
We invite you to look at our case results page to see what we've done for other clients with similar spinal cord injuries. In one settlement case in 2017, we helped our client recover $1.58 million involving a herniated disc spinal cord injury from an auto accident. Before negotiating with the insurance company, the client had been offered a mere $62,000 to settle. We kept fighting to make sure they had the money needed to take care of their medical expenses.
The above result came from compelling evidence and aggressive, smart litigation. We'll do our best to make sure you get the highest settlement amount you deserve.
SSDI As Compensation for Your Jacksonville Spinal Cord Injury
As an alternative to filing a claim with insurance or suing someone to collect compensation for your spinal cord injury, you may file a claim for Social Security Disability Insurance (SSDI) with the Social Security Administration. Recovering SSDI (and the supplement SSI), however, presents different challenges. Some SSDI claims are more complicated than those with private insurance companies.
Many who apply for SSDI are turned down and have to go through an appeal process to get the benefits they deserve. You may also know this procedure too well if you recently applied for these benefits. Just as you should retain an attorney to recover compensation through insurance or bringing a lawsuit, so you should have an attorney on your side in claiming SSDI.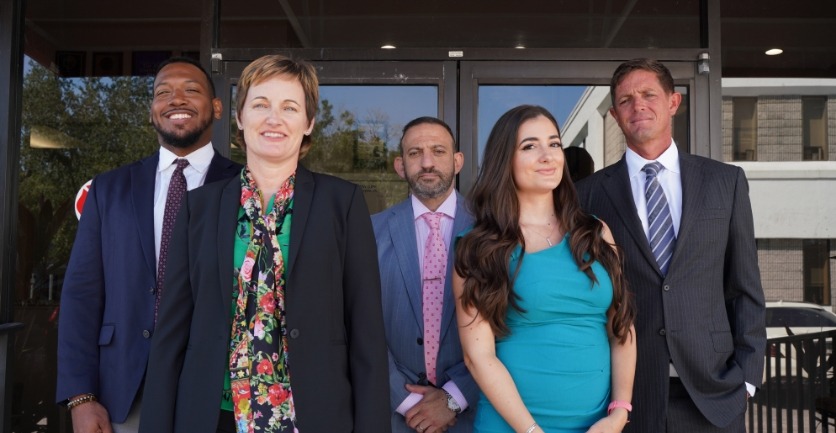 You can have peace of mind hiring the Jacksonville personal injury attorneys at Dolman Law Group Law in seeking SSDI, given our long-standing experience fighting for disability benefits. While the process may still go on for some time and involve appeals, you can be sure your claim is being handled with expert care and professionalism to give you the best chance of recovering benefits. Patience is key—SSDI can provide vital compensation you will rely upon for the rest of your life, since it may be your only source of income after a spinal cord injury that renders you unable to work.
Get Legal Help Now For Your Jacksonville Spinal Cord Injury Accident Case
Dolman Law Group is ready to go to work to fight for your rights. Contact us immediately at Dolman Law Group at (904) 441-6903 if you are in a Jacksonville spinal cord injury accident. The statute of limitations to file a settlement claim is four years here in Florida but can vary based on the circumstances. It's best to get your claim in progress as soon as you can. Key pieces of evidence can disappear, even within just a couple of weeks of an accident.
---
Jacksonville Office
12574 Flagler Center Blvd.;
Suite 101
Jacksonville, FL 32258
Phone: (904) 441-6903