With 17,900 new spinal cord injury (SCI) cases each year, approximately 49 people every day will have to change their expectations about what the future holds in store. Some will face a lifetime of dependence as a result of someone else's mistake or negligence. Perception quickly becomes reality when an accident victim thinks about the possibility of never walking again, losing the use of their hands, or having help with the most basic of self-care tasks.
Did this happen to you? The Doral spinal cord injury lawyers at Dolman Law Group have helped many other clients with spinal cord injuries. Call us today to see if we can help you recover the money you need for the treatments, therapy, and equipment you need to regain as much independence as possible. We may be able to hold the at-fault party legally responsible and pursue compensation for the losses your family endured, economic and non-economic.
We've Helped Others. We Can Help You
At Dolman Law Group, our award-winning Doral personal injury attorneys have successfully argued countless complex personal injury cases, which has earned us the reputation of providing zealous advocacy on behalf of our injured clients.
However, getting our clients the money they need is only half the battle. Our lawyers also make it a point to meet one-on-one with each of our clients to discuss what happened and explain how we can help. We also make sure we work directly with them so that their claim is handled correctly and all of their needs are met.
Because of our experience, resources, dedication, and drive, we have collected millions in jury verdicts and settlement awards for our clients, with some of our most recent judgments including:
$1 million for a car accident resolution

$1.4 million for a motorcycle accident resulting in multiple serious injuries

$5 million for a motor vehicle crash resulting in burn injuries and other trauma
Although we cannot guarantee your specific case will have these same results, when you work with Dolman Law Group, our attorneys will fight hard for every last dollar you deserve. We identify the damages our clients suffered and demand a just payout from the at-fault party's insurer or take the case to trial and ask a jury to award appropriate compensation.
We understand how difficult it can be to face the financial burden of living with a spinal cord injury. Even incomplete injuries that do not cause the full loss of function can cost hundreds of thousands of dollars to treat the first year and thousands more a year to manage for the rest of your life. We may be able to help you recover compensation to cover these costs, taking one worry off your plate.
Your Legal Rights After a Spinal Injury in Doral
Victims of a spinal cord injury have a right to recover any out-of-pocket costs associated with the incident and to request monetary compensation for expected and projected expenses.
At Dolman Law Group we understand the negotiation process. Collectively our legal team has handled over 10,000 personal injury cases. We dive deep into our spinal cord injury client's future so that we overlook nothing when it comes to placing a fair dollar amount on:
The burden of living a life of dependence

The often-embarrassing loss of a bodily function

Permanent scarring and disfigurement

The knowledge that one may never be able to return to his or her chosen profession

The possibility of discrimination
At Dolman Law Group, we are here to fight for every penny you deserve. We are your award-winning personal injury attorneys in the Doral area. We offer a free no-risk consultation for our clients to level the playing field with insurance companies, and we get results. Contact a spinal cord injury lawyer from Dolman Law Group in Doral today.
Adjusting to a Spinal Cord Injury Is an Emotional Process
Pain, fear, anxiety, and depression are common side effects of a traumatic and catastrophic injury. This includes spinal cord injuries, especially those experienced due to a preventable accident caused by someone else's negligence, such as a car accident caused by a distracted or drunk driver.
Victims may expect:
A loss of confidence

The need for social isolation

Nightmares

Problems sleeping

Flashbacks

Problems with concentration

Personality changes

Irritability

Aggression

Loss of appetite

Panic attacks

Post-Traumatic Stress Disorder (PTSD)
Psychological symptoms following a catastrophic accident are very real and debilitating. There are treatments available to help manage the emotional trauma that accompanies physical pain. We may be able to recover compensation to pay for your counseling and other psychological treatments as prescribed by your doctors and care team.
Financial Burden of Spinal Cord Injury
The financial toll of SCI has a significant impact on the quality of life for a victim and their entire family. Long-term costs will vary based on the victim's age and the severity of the specific injury.
Some recoverable costs might include:
Family support services

Assistive devices

Home modifications

Retrofitting a vehicle

Vocational rehabilitation

Lost health care benefits

Medications and supplies

Custodial care

Transitional living costs

Community reintegration

Mental health support

Specialized nutritional care plans
When we represent a client and their family after a spinal cord injury, we gather documents, receipts, and other evidence to prove the value of the case. This includes current costs and losses, future care expenses, and non-economic damages. Depending on the severity of their injury, lasting impairments, and other facts of the case, the payouts in these lawsuits can be substantial.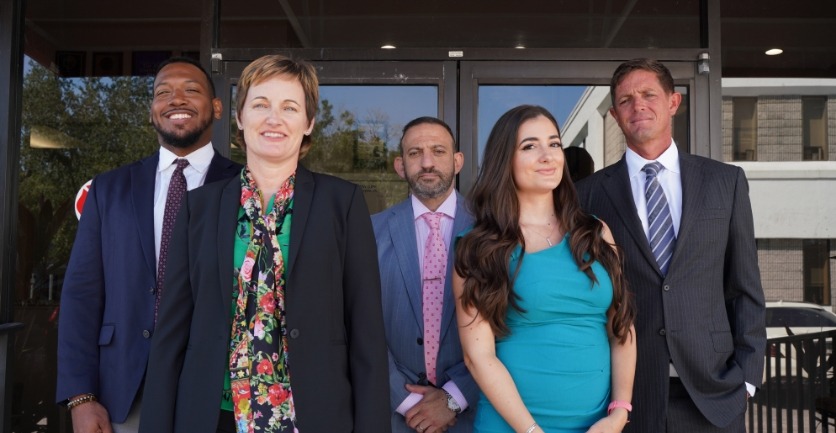 A Doral Attorney Explains the Types of Spinal Cord Injury
Whether the injury responsible for trauma to the spinal cord is from a motor vehicle accident, a fall, a medical procedure gone wrong, or a sports accident, the symptoms and severity of the injury depend on the location of the trauma.
Approximately 18 inches in length on average, the spinal cord reaches from the base of the brain to the waist, and it is the largest nerve in the body. Spinal nerves extend from both sides of the spinal cord and relay sensory data to the brain, and, in return, the brain communicates to the muscles, resulting in movement.
In an adult, rings of bone (vertebrae)—cervical, thoracic, and lumbar—surround and somewhat protect the nerve (the spinal cord). Seven (C1-C7) cervical vertebrae are in the neck; damage in this area will usually cause loss of strength, muscle function, and some paralysis in the arms and legs. A complete injury could cause loss of movement and function below the injury level.
Damage to one of the 12 vertebrae (T1-T12) in the chest, usually affects the chest and legs, while damage to the five vertebrae in the lumbar region (L1-L5) generally causes some or all loss of function in the legs.
Damage to the sacral vertebrae (S1-S4,) above the tailbone, may cause problems in the hips, pelvis, and buttocks. A spinal cord injury is traumatic, overwhelming, and almost always preventable.
Spinal cord injuries are classified as either complete or incomplete. In a complete injury, there is no sensation or voluntary movement below the injury site, while in an incomplete SCI, there is some sensation, function, and possibly limited movement.
Secondary Complications You May Expect From a Doral Spinal Cord Injury
Spinal cord injury can have long-lasting changes to organ systems. Accident victims with spinal cord damage may have a higher mortality rate as well as a lower quality of life than he or she did before the life-changing event. In addition to mobility and sensory issues, complications may impact the cardiovascular, respiratory, and gastrointestinal systems.
The possible complications of spinal trauma are painful, embarrassing, demoralizing, and are not to be taken lightly. There is one, however, that is a medical emergency. Autonomic Dysreflexia syndrome causes a sudden onset of dangerously high blood pressure. If not treated immediately, autonomic dysreflexia can lead to seizures, stroke, or death.
Symptoms include:
Pounding headache

Flushed face

Red blotches on the skin above the level of injury

Sweating above the level of injury

Clammy skin below the level of injury

Stuffiness

Nausea

Slow heart rate

Goosebumps below the level of spinal injury
There is a myriad of potentially serious and debilitating consequences of living with a spinal cord injury, among the most common are:
Loss of bladder control

Frequent urinary tract infection

Loss of bowel control

Pressure sores

Sepsis

Blood clots (deep vein thrombosis, pulmonary embolism)

Pneumonia

Respiratory problems

Difficulty with muscle tone

A propensity for obesity, diabetes, and heart disease

Bone degeneration

Nerve pain
A spinal injury invades every aspect of a person's life. For both men and women, dealing with the aftermath of SCI, sexual intimacy is problematic, and personal relationships can become compromised. In most cases, mental health issues are expected.
"One study found that spinal cord injuries doubled the risk of mental health problems, with 48.5 percent of spinal cord injury survivors experiencing depression, 37 percent facing anxiety, 8.4 percent experiencing post-traumatic stress disorder (PTSD), and a quarter experiencing clinically significant levels of anxiety." ~ SpinalCord.com
Over the years we have repeatedly heard a client say time seemed to stand still in the weeks and months following an accident causing a spinal cord injury. Unfortunately, the law does not allow the family time to process the long-term consequences of a life-changing catastrophic injury before a countdown on the statute of limitations begins.
For the best chance of a full financial recovery, contact a Dolman Law Group personal injury lawyer as soon as possible after the accident. We are a nationally recognized, award-winning firm with a stellar team of Doral spinal cord injury lawyers, and extensive experience in spinal cord injury claims.
Common Causes of Spinal Cord Injury in Doral
Automobile accidents account for nearly half of the spinal cord injuries in the United States. High-speed motor vehicle accidents and rollover crashes frequently result in debilitating injury due to the sheer force of impact. Recent statistics from the (FLHSMV) Florida Highway Safety Motor Vehicles report show 51,536 crashes in Miami-Dade County alone in 12 months.
Annually, slightly more than 25 percent of folks over the age of 65 are injured in a fall. Florida's numbers put us 6.5 percent higher than the national average. Sports and recreational injuries account for a high number of injuries each year in the United States. Recent data shows Florida as the number 1 state for watercraft accidents.
Some spinal cord injuries may be the result of negligence on the part of a health care provider. If a physician fails to provide the expected standard of care, he or she may be held accountable.
For example:
Failure to make a correct medical diagnosis

Mistakes made during surgery

A needless delay of a scheduled procedure

Failure to administer correct or sufficient anesthesia
In a spinal cord injury medical malpractice lawsuit, the claim must include
Proof that the healthcare provider failed to uphold a standard of care

A spinal cord injury is the direct result of the negligence

The spinal cord injury resulted in definitive damages
If a poor road design, potholes, broken traffic signals, or roadways that are not properly maintained caused the accident, it may be possible to file a claim against a city or state municipality.
Additionally, a product liability claim may be initiated if it is possible to show a defective part in the motor vehicle, or medical equipment caused the incident. Similarly, this might be considered premises liability if a person falls due to a hazardous condition on someone's property and sustains a spinal injury.
When a catastrophic injury happens unexpectedly and needlessly, as a direct result of negligence, or carelessness, it is a deliberate act. A Dolman Law Group spinal cord injury attorney is a valuable resource in helping to hold responsible parties accountable.
We can do this through a careful examination of the accident site, interviewing witnesses, securing, and reviewing photos and surveillance security cameras, and accident reconstruction.
Relearning the Basics After a Spinal Cord Injury
Following a spinal cord injury, victims face the arduous task of learning to adapt to the world as they knew it with devices and technology. Apart from mobility issues, some people with SCI must rethink the way they communicate, go about the normal activities of daily living, and how they will be able to get from one place to another.
In addition to wheelchairs, walkers, and canes, they may now have to deal with transfer equipment, positioning and respiratory devices, and even adaptive sports equipment.
A new spinal cord injury patient may need:
Transfer boards, lifts, and slings

Splints, braces, and backrests

Respiratory equipment such as a Continuous Positive Airway Pressure machine

Reaching devices and dressing sticks
Everyday tasks, normally taken for granted, must now be retaught. Some people need around-the-clock nursing care or help with everyday living tasks at least in the first few weeks or months following an accident. Many people can regain some abilities or learn how to adapt to handle necessary tasks. Others, especially those who have limited use of their hands and arms, may require ongoing assistance for self-care, including toileting, bathing, dressing, and eating.
Necessary and helpful modifications to the home may include:
Installing automatic doors

Widening existing doorways to accommodate a wheelchair or scooter

Installing a ceiling hoist

Building ramps

Installing a stairlift

Relocating bedrooms to ensure access from the first floor, if needed

Installing an accessible shower

Changing toilets and sinks to meet appropriate guidelines
The varied products, equipment, and electronic systems available today enhance the quality of life for a spinal cord injury patient, but the financial cost of normalcy is often out of reach for a family.
Insurance companies keep a tight rein on their settlement dollars. Home modification costs are extremely expensive and sometimes denied or devalued by the responsible parties' insurance carriers.
At Dolman Law Group, we take into account the unexpected financial needs a family may face as we prepare a case. Having an accessible home should not be a discretionary issue. We identify the necessary costs and work to document the need and expenses. We fight to recover these and other costs our clients experienced through negotiating with the insurer or taking the case to trial and asking the jury for an appropriate monetary award.
Treatment Options for Spinal Cord Injury
Apart from immediate stabilization to prevent further damage, treatment usually comes from rehabilitation specialists, physical therapy, occupational therapy, nutritional counseling, home health nursing care, and psychological support. Many spinal cord injury victims will not know their prognosis until several months or even a year following their accident.
For isolated spinal cord injuries, the mortality rate after one year is about 5-7 percent. If a patient survives the first 24 hours after spinal cord injury, the likelihood of survival for ten years is approximately 75-80 percent.
This does not mean it is smooth sailing after 24 hours, though. There is a lot of hard work required in therapy, inpatient rehabilitation, and other treatments to regain abilities, learn to adapt, and teach family members the necessary steps for care and support.
Community Resources Are Available
If you and your family are learning to live with a spinal cord injury in Doral, you may be looking for some resources in your community. There are some available. This includes:
Florida's Brain and Spinal Cord Injury Program is an outreach of the Department of Health and provides funding to offer services to residents.

Click here

for information on applying to this program.

Miami-Dade spinal cord injury support group

meets monthly at Jackson Memorial Hospital in the Christine E. Lynn Rehab Center.
Call Our Doral Spinal Cord Injury Attorneys Today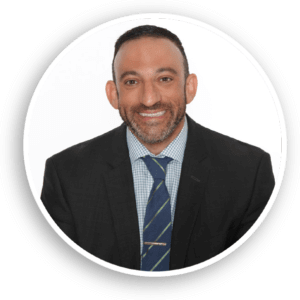 The entire legal staff at Dolman Law Group is humbled and inspired by the resolve, dedication, and determination of our spinal cord injury patients here in Doral and throughout the nation. We cannot change the past for these people and their families, but we pledge to focus our energies on helping them move into the future by aggressively negotiating with insurance companies to secure fair and just compensation.
For a free case evaluation with one of our team members, call Dolman Law Group today. Also, take a look at our case results to see what teaming up with us can do for you.
---
Dolman Law Group
8400 NW 36th St Suite 450
Doral, FL 33166
305-930-7688
What Our Clients Have to Say:
"My experience with this law firm has been extremely pleasant. After being involved in an accident where I was injured, I was able to seek treatment from the best doctors in the area. I was lucky to have a team that assisted in scheduling my appointments that worked around both my full time work schedule and my demanding grad school schedule. Even with a move out of state to New York, I was able to remain with this law firm and continue treatment in south Florida while remaining under the care of the doctors that I felt most comfortable with. Even though I suffered injuries and experienced difficulties in that aspect, the team here was able to make sure that I was able to continue work and stay on track with grad school all while I moved to a new state."
Rating: 5/5 ⭐⭐⭐⭐⭐
Anna Slough
August 2018
Read more reviews on Google!