Premises liability accidents occur at someone else's residence, a business, or a public building or space. Florida property owners have a legal duty to keep their premises safe for visitors, and owners must warn visitors of any dangers on the property. Negligent property owners who do not take their legal obligation seriously put visitors at risk for accidents and injuries. Those who suffer injuries from careless property owners have the right to seek compensation for damages.
If you or someone you love has sustained injuries on someone else's property, you may qualify for compensation if the property owner's negligence led to your injuries. You should not have to deal with the economic consequences when someone else caused your harm. Contact the skilled Jacksonville premises liability attorneys at Dolman Law Group Accident Injury Lawyers, PA, for a free consultation to discuss the specifics about your injuries, the challenges they have caused you, and the best course of action to recover damages given your specific circumstances.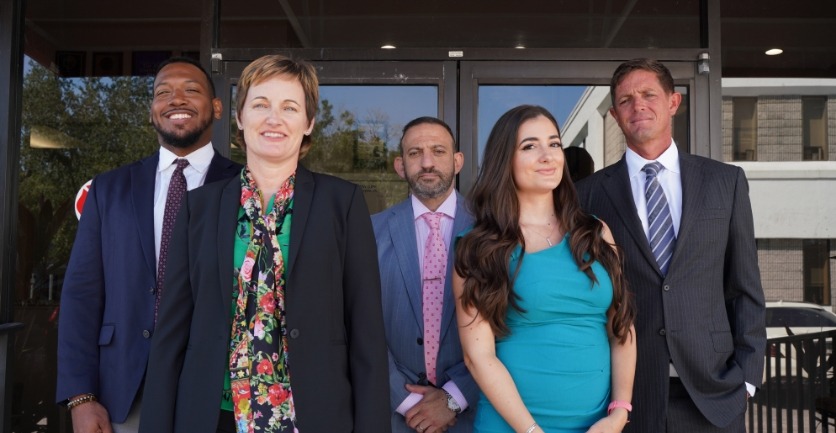 Dolman Law Group Gets Results for Injured Clients
The experienced Jacksonville personal injury lawyers at Dolman Law Group Accident Injury Lawyers, PA, has decades of experience negotiating, settling, and litigating personal injury claims, including premises liability claims. The firm's commitment to justice and professional excellence has led to millions of dollars in settlements and jury awards for its clients. Two recent premises liability cases include clients who sought damages for a trip and fall accident and a slip and fall accident.
The team at Dolman Law Group recovered $300,000 in damages for a client who suffered injuries in a trip and fall accident. The client fell in the parking lot of a local restaurant. The business owners bore liability because they did properly maintain their parking lot. They initially denied liability, but with the help of Dolman Law Group Accident Injury Clients, PA, the defendant finally agreed to a settlement.
Another one of our clients suffered a superior labrum anterior-posterior (SLAP) tear after a slip and fall accident. This tissue holds the ball and socket joint of the shoulder together and leads to enormous pain when injured. Our client declined the orthopedic surgeon's recommended surgery, so the insurance company attempted to devalue the claim and only offered $35,000. Our client had a right to refuse the surgery, so we fought to increase the settlement amount. Ultimately, we recovered $85,000 for our client.
These constitute two examples of our firm's success, but they do not guarantee a specific financial outcome for your premises liability claim. Each case has unique facts that increase or decrease its value. However, the experienced premises liability lawyers of Dolman Law Group Accident Injury Lawyers, PA, will aggressively pursue the best outcome possible for your circumstances.
What Are Premises Liability Accidents?
Any event that results in bodily harm or death and occurs on another party's property would fall under the umbrella of a premises liability accident if the injuries occurred because of negligence. Premises liability accidents can lead to fractures, brain injuries, debilitating back and spinal cord injuries, neck injuries, and more. Many situations on another party's property might lead to injuries or fatalities. Examples of common premises liability accidents in Jacksonville and throughout Florida include:
Slip and Fall Accidents
According to the Centers for Disease Control and Prevention (CDC), about 20 percent of unintentional falls lead to severe injuries, such as fractures and head traumas. Falls constitute the leading cause of brain injuries and hip fractures in older adults. Additionally, about 10 million people each year visit emergency rooms for treatment because of a fall, including hundreds of thousands who require admission to a hospital and tens of thousands who die.
Slip and fall and trip and fall accidents rank among the most frequent premises liability accidents.
Hazards that put visitors at risk for a slip and fall accident include:
Old structures with rotten steps and handrails.
Loose or broken carpet, tiles, and other floor coverings.
Construction sites with falling objects and unsafe areas.
Debris on sidewalks, walking paths, driveways, and storefronts.
Wet product spillage or use, such as floor cleaning products, food, oil, alcoholic beverages, and water.
Dry product spillage or use, such as powders, granules, hay, sand, and sawdust.
Uneven and eroded sidewalks, boardwalks, trails, and walking paths.
Dilapidated boat docks at a marina or private home.
Swimming Pool Accidents
Jacksonville's pleasant climate makes swimming pools more popular than other areas of the country. On the hottest days, pools provide respite from the hot sun and also offer a break from screens for kids and adults alike. Despite all the benefits of swimming, pools can pose serious dangers to children. Young children face particular risks when pool owners do not care for their pools or fail to close off the surrounding area.
The National Safety Council estimates that over 6,000 children receive treatment each year for accidents in and around swimming pools, including hundreds of children that die. This does not account for adult injuries or deaths that occur in public and private pools. Swimming pool accidents occur at private residences, hotels, water parks, and public swimming pools.
Negligence that opens a pool owner up to liability for damages from a swimming pool accident includes:
Inadequate inspection or failure to inspect filters, pumps, waterslides, ladders, and diving boards.
Failure to inspect and fix tiles and concrete in and around the pool.
Allowing overcrowding.
Failure to erect a fence or other barrier to keep small children from falling into a pool.
Failure to provide adequate supervision or a lifeguard.
Theme Park Accidents
Jacksonville's close location to Orlando, the theme-park capital of the world, makes Jacksonville a popular tourist destination. Whether people choose to visit Adventure Landing, Disney World, or another theme park, they risk injury if the park's management doesn't maintain a safe environment for visitors. Florida requires theme parks to comply with state regulations concerning ride inspections, barrier fencing, and maximum speed limits for rides. Negligent theme park owners who do not comply with state laws put visitors in danger of severe injuries.
Examples of negligent practices and hazards at theme parks that can lead to dangerous accidents include:
Malfunctioning restraints or lap bars;
Incomplete or nonexistent training of new hires, especially ride operators;
Inadequate quantity and quality of ride inspections;
Poor general maintenance practices;
Inattentive or inexperienced ride operators;
Failure to inform visitors of the risks associated with specific attractions, especially pregnant women and young children; and
Failure to enforce height and weight minimums and maximums for rides.
Inadequate Building Security
Jacksonville's property owners have a legal duty to provide a safe environment, including maintaining adequate security. The concept of security means different things to different people and varies based on location and potential security threats to visitors.
Examples of practices often associated with building or property security include:
Adequate lighting in hallways, entryways, and other public spaces;
Adequate lighting in parking lots and other outdoor spaces;
Gated entry; and
Key card use for entry into buildings or gates.
Poor building security opens up property owners to liability for damages related to injuries a visitor might suffer from a third party. For example, if a criminal enters a property and assaults, shoots, stabs, or rapes a tenant or a visitor, the property owner might share liability with the third party.
Elevator/Escalator Accidents
Jacksonville office buildings, shopping malls, hotels, and the city's airport constitute just a few examples of buildings where visitors may encounter elevators and/or escalators. These convenient machines make it easy for people to move around large spaces and structures, especially for those who suffer from mobility issues. However, negligent property owners who do not properly maintain these machines put visitors at risk for accident and injury.
Examples of hazards associated with elevators and escalators that might cause premises liability accidents include:
Poor building design;
Improper installation, including missing parts and loose parts;
Sudden escalator stops and elevator drops;
Inadequate or infrequent inspections;
Malfunctioning elevator doors;
Wrong landing on elevators; and
Side-step entrapment of escalators, especially dangerous for small children.
Visitor Status in Jacksonville Premises Liability Cases
Those who suffer injuries in a premises liability accident might choose to sue one or more parties depending on the situation. Defendants might include individuals, small businesses, corporations, or government entities, such as the City of Jacksonville or the State of Florida. All Florida property owners must maintain a safe environment for visitors, but that duty differs based on the status of a visitor.
Under Florida law, property owners owe a different duty of care to each type of visitor: invitees, licensees, and trespassers. Below, we provide an overview of each category of visitor status:
Invitees
Florida maintains two groups of invitees for legal purposes: business invitees and public invitees. Business invitees include individuals who enter a property to conduct business. Property owners or managers have a legal obligation to warn business invitees of known hazards and fix the ones they can as soon as reasonably possible. Clients at a beauty salon, moviegoers at a theater, grocery shoppers, theme park visitors, and those who dine at local restaurants serve as examples of business invitees.
Public invitees include individuals who have explicit or implied invitations to use public space. Property owners owe public invitees the same duty of care that they owe business invitees. People who take their children to a public playground or park, those who attend art fairs on public property, and those who attend any other event in a public space fall under the category of public invitees.
Licensees
Under Florida law, licensees may or may not have received an explicit invitation to visit a property. Invited licensees include social guests, like families, friends, and work colleagues. Property owners have the same duty of care towards social guests as they do towards invitees, and property owners must also protect licensees from third-party crime; the story changes when a licensee has not received an invitation, however.
Uninvited licensees include those who enter a property for their own purpose and convenience. The most common examples of uninvited licensees include mail persons, delivery people, salespeople, and canvassers. Property owners cannot intentionally set traps or harm uninvited licensees, but owners also have no legal duty to warn them of hazards on the property.
Trespassers
Anyone who enters a property without implied or explicit permission constitutes a trespasser. Florida property owners cannot harm trespassers, but property owners have no duty to protect trespassers from dangers or warn them of hazards. Child trespassers do enjoy certain protections under the law, especially if a property owner has a pool, play equipment, or other features that attract kids to a yard. If a child trespasser suffers injuries, property owners might bear liability for damages, depending on the specific circumstances.
Recovering Damages After a Jacksonville Premises Liability Accident
If you have sustained injuries on another's property because of a negligent property owner, you have the right to seek compensation for damages from the property owner for losses related to the accident and injuries.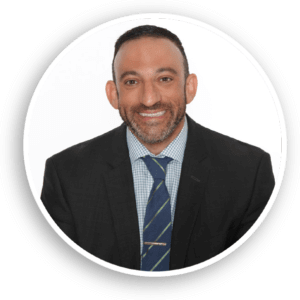 Those who succeed in their claims could receive compensation in a settlement or jury award for:
Medical treatment costs including ambulance service, emergency room treatment, hospital stay, diagnostic imaging, surgery, medication, and transportation costs to and from the hospital.
Estimated future medical expenses when a victim suffers severe injuries that require ongoing treatment or long-term nursing care.
Rehabilitation expenses for physical therapy, occupational therapy, and other services that victims need to cope with the physical and emotional aftermath of their injuries.
Lost wages for missing work due to injury and recovery.
Lost earning capacity when a premises liability accident causes catastrophic injuries that prevent a victim from working.
Physical pain and suffering.
Mental anguish.
Loss of consortium.
Punitive damages if a property owner intentionally harmed the plaintiff.
A Jacksonville Premises Liability Attorney Can Help
When a careless property owner causes you harm, you should pursue compensation for your injuries and related losses. With offices across both Florida coasts, you can easily reach Dolman Law Group Accident Injury Lawyers, PA, at (904) 441-6903, or you can write to us using our online contact page. Reach out to us for a free consultation to discuss the event that led to your injuries and the best course of action for your situation.
---
Jacksonville Office
12574 Flagler Center Blvd.;
Suite 101
Jacksonville, FL 32258
Phone: (904) 441-6903