As a parent, one of the biggest fears you have is having your child incur an injury. However, for all the precautions that parents take to prevent injuries, more than 4.5 million children are hurt in accidents each year. Unintentional injury is a leading cause of death for children in the U.S.
In Jacksonville, the most common causes of unintentional injury in children include motor vehicle accidents, drowning incidents, falls, burns, and poisoning.
Parents cannot control the careless and reckless actions of others. If your child was injured by someone else's negligence, Florida law allows you to seek compensation by filing a claim through the at-fault party's insurance provider.
If the insurance provider fails to offer a settlement that provides fair compensation for your child's expenses and impacts, you can use the state's civil court system instead.
How Children Are Injured in Jacksonville
As mentioned above, most child injuries in Jacksonville occur in just a few ways: by near-drowning, by falling, in motor vehicle accidents, as a result of burns, or as a result of ingesting poison. Here is a look at each of these incidents and the injuries they cause.
Drowning
One thing Florida residents love as much as the sunshine is their swimming pools. Florida currently has more pool service companies than any other state except Arizona. In addition to pools being regular features of backyards and area recreational facilities, the city also has four main beaches that are a regular attraction for visitors and residents alike. While all this water provides a welcome respite from the Florida heat, bodies of water present a major hazard for children.
Around 350 children a year are killed in drowning incidents involving swimming pools, with most of those incidents occurring in residential pools. Additionally, around 2,600 children nearly drown in the U.S. each year, with many of these children suffering from anoxic brain injuries.
An anoxic brain injury results from cellular death when the brain is completely deprived of oxygen, such as what would occur if a child was submerged beneath the water. Because of the brain's limited ability to heal from injury, a child suffering from an anoxic brain injury can suffer permanent deficits, including consciousness disorders, difficulty communicating, difficulty with reasoning or logic, memory impairment, and motor impairment.
Motor Vehicle Accidents
Motor vehicle accidents are a leading cause of child injury and death in the U.S., with more than 600 children under 12 dying in traffic-related crashes each year and nearly 100,000 more injured. About one-third of children who die while riding as passengers in a vehicle are not wearing their seat belt or an approved child restraint seat at the time of the accident.
While motor vehicle accidents are a common cause of young children riding as passengers in vehicles, they're also a major source of injury and death for teens who are just learning to drive, as well. Most motor vehicle accidents involving teen drivers stem from three errors: failure to scan, speeding, and distracted driving.
Protecting a child from a motor vehicle accident isn't as simple as ensuring that they buckle up before setting out on a trip. Approximately one out of every five children killed in a car accident is a pedestrian.
Falls
If you're wondering what the leading cause of accidental death for children under the age of 19 is, the answer is falling. Every day in the U.S., hospital emergency rooms treat about 8,000 children for falls from elevation or height, with most taking place on playground equipment, staircases, or other unsafe features in residential or commercial buildings. Floors and flooring materials, including ripped, torn, or overly worn flooring are among the most common culprits.
Falls are among the most common causes of catastrophic injuries, including spinal cord and brain injuries, and also can break bones, damage joints, muscles, and tendons, and lacerate the skin.
Burns
Around 3,500 people—adults and children—die from burn injuries in the U.S. each year. Burns are among the leading causes of accidental injury and death for people of all ages.
Burns are of particular concern for small children, whose natural curiosity and small stature can lead to accidents where they pull down scalding liquids or hot appliances on top of them or who can come into contact with hot surfaces without understanding that they should not touch them. According to Johns Hopkins Medicine, hot tap water results in more deaths and injuries to children than any other type of liquid.
Male children are more often the victims of burn injuries than female children, as boys are more likely to play with flammable items or engage in risky behaviors that result in injury. This is particularly true as males reach adolescence and begin risky activities with friends, such as setting off fireworks.
While minor burns can often be treated at home and seldom produce a scar, burns involving large parts of the body,
Poisoning
According to the Centers for Disease Control and Prevention (CDC), hospital emergency departments treat 300 children every day for accidental poisoning. Two of those children die from their injuries from everyday household items such as cleaners or chemicals used for automobiles, over-the-counter, prescription, or even illicit drugs that the child has discovered and consumed.
The peak time for child poisoning is during the toddler years, between the ages of one and four, when the child is mobile and can get a hold of harmful substances but still not understand what is safe to eat or drink.
Research indicates that children from lower socioeconomic statuses are more likely to suffer accidental poisoning than children from affluent households, because children may receive less parental supervision in homes where both parents work.
Common Child Injuries Occurring in Jacksonville
Unfortunately, children can suffer catastrophic injuries just as adults can. A catastrophic injury presents a high likelihood of permanent disabilities that will prevent the sufferer from ever earning an income or living independently. Catastrophic injuries include those to the body's central nervous system: the brain and the spine.
Brain injuries can be traumatic, caused by falls, motor vehicle accidents, or other traumatic events in which the individual receives a violent blow to the head or body. They can also be non-traumatic, with damage occurring from oxygen deprivation from near-drowning, suffocation, choking, or poisoning.
The brain can only partially heal from these insults, resulting in disabilities that can make it difficult for the sufferer to move in a balanced and coordinated manner, behave according to societal expectations, remember events, or communicate with others.
Spinal cord injuries often result in paralysis below the site of the injury. Injuries occurring high up on the cervical (neck) portion of the spinal cord will often result in tetraplegia or quadriplegia, which is paralysis affecting all of the body from the neck down. Those suffering injuries lower on the spinal cord will generally suffer from paralysis in the lower extremities, which is known as paraplegia.
In addition to brain and spinal cord injuries, children can suffer other types of accidental injuries, including:
Broken bones
Facial trauma, including damage to the skin, eyes, nose, facial bones, and teeth
Soft tissue damage in the neck and jointed areas such as the knees, elbows, and wrists
Burns that can result in scarring or disfigurement
Internal damage, including injury to organs such as the heart, lungs, kidney, liver, or spleen
Do Children Really Recover Better from Injury Than Adults?
Contrary to popular belief, children do not always recover better from injury than adults. Instead, the child's incomplete brain and body development can prevent the true consequences of the injury from being readily seen and understood until after some time has passed.
This is particularly true with injuries involving the brain or spinal cord. However, may show a more rapid recovery from some injuries, such as bone fractures. This is, at least in part, because a child's bones are more flexible than an adult's, allowing for some bend that can reduce the severity of the fracture.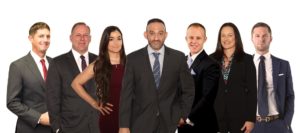 Additionally, children have the benefit of growth patterns to assist in the healing of the bone.

Seeking Compensation for Your Child's Injury
In Florida, when someone is injured, the state's laws provide a process whereby they can seek compensation for the expenses and psychological impacts they have experienced from their injury.
This is a personal injury claims process, which can even include a personal injury lawsuit in civil court, generally against the at-fault party's insurance provider. However, the personal injury claims process requires a claimant who is over 18. Because of this, your child will depend on you to seek the compensation necessary to cover the expenses and impacts your child has faced.
Proving Liability
For a successful outcome in a Jacksonville child injury case, you must be able to show that someone else's careless or reckless behavior caused your child to become injured. This person is known as the liable party, though you will generally seek compensation from that party's insurance provider, as most at-fault parties are unable to pay for injury expenses out-of-pocket.
Potential sources of liability in childhood injury cases include:
Drivers of motor vehicles who caused your child's injuries through a car, bicycle, or pedestrian accident.
Owners of residential or commercial buildings where your child became injured as a result of a property hazard.
School or camp counselors, or lifeguards at public pools for failing to adequately supervise your child during activities.
The manufacturer of appliances or toys that presented an unreasonable risk of injury to consumers, even when used according to labeled instructions.
To prove liability, you must show these elements in your case:
The at-fault party owed you a general duty to behave safely and legally to prevent injury to others.
The at-fault party failed to behave legally and safely.
Your child became injured by the at-fault party's unsafe actions.
The Type of Compensation Available in Child Injury Cases
The compensation you can recover on your child's behalf includes expenses for medical treatment, as well as physical pain and suffering and emotional distress that they have experienced as a result of being injured. In some cases, parents can seek compensation for their own harm, such as loss of companionship experienced from a catastrophic injury to their child.
Settling Your Claim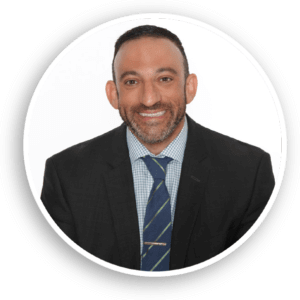 Most personal injury cases resolve before they reach the inside of a courtroom. One common way of resolving these cases is through a negotiated settlement agreement. While you can enter a settlement with the at-fault party's insurance provider in your child's case, if the agreement includes compensation of more than $15,000, the court must approve it. Often, the court will require specific provisions to hold this compensation for the child until they reach the age of majority.
Would you like to talk about your child's injuries and learn more about the process of obtaining compensation? With offices across both Florida coasts, you can easily reach Dolman Law Group Accident Injury Lawyers, PA, at (904) 441-6903 or you can write to us using our online contact page.
---
Jacksonville Office
12574 Flagler Center Blvd.;
Suite 101
Jacksonville, FL 32258
Phone: (904) 441-6903
Client Testimonial
"AMAZING and understanding attorneys! Did great on my case and I highly recommend Dolman Law Group Accident Injury Lawyers, PA for anyone that has been injured in an accident!"
Rating: 5/5 ⭐⭐⭐⭐⭐
Koralis R.
Jan 2020
Read more reviews on Google!