For most parents, the very thought of their child being injured is worse than suffering their own injury.
You need to consider several options when it comes to the lawsuit's timing and how to preserve your child's settlement or award until they are old enough to receive it at age 18. However, the lawsuit filed in a child injury case is, for the most part, similar to a claim made for an adult.
If someone else's careless or reckless actions injure your child, let an experienced Doral child injury lawyer from Dolman Law Group help you make sense of the process of obtaining compensation for your injuries.
The Accidents that Injure Children in Doral
Many accidents can injure children in Doral. Here is a brief look at several of the most common accidents that result in injury or death.
Car Accidents
Motor vehicle accidents cause one-quarter of all unintentional deaths of children under 13, making them a leading cause of children's deaths. In 73 percent of child deaths due to car accidents, the child is a passenger of a motor vehicle.
About 16 percent of these fatal injuries occur when a motor vehicle injures a child pedestrian and 4 percent when cars strike a child on a bicycle.
Falls
Every year in the U.S., hospital emergency departments treat about 8,000 children for injuries sustained in falls. Falls are the leading cause of non-fatal injuries for children younger than 19, accounting for nearly 2.8 million children each year.
Falls are of particular concern for the very young—with children under 5 being more likely to become injured due to falling than older children are. This increased risk of falls is due to the relative unsteadiness of a child—a baby or young child's head is larger in proportion to their body, posing balance issues and a greater likelihood of landing on the head.
Being Struck By/Against an Object
The second-most common cause of non-fatal child injuries involves the child being struck by or struck against an object.
Examples of common struck by/ against accidents include:
Heavy objects pulled or pushed over on top of a child.
A child falling against or bumping into a sharp object.
A child struck by a thrown object.
Injuries from garden or lawn equipment, such as shovels or rakes.
Swimming Pool Accidents
In Florida, the only thing as plentiful as the sunshine is the water that we use to cool off from it—swimming pools in homes, hotels, and public venues throughout the state, including in Doral. However, as necessary as a cool dip in the pool can be for people of all ages, pools pose several big risks for children, not the least of which is the risk of drowning.
Statewide, enough children under the age of five drown in swimming pools to make up several preschool classes. It is the leading cause of death among the youngest of our population. Children who survive a drowning incident are likely to have severe disabilities due to an anoxic brain injury, which damages the brain from oxygen deprivation for about four minutes.
Unfortunately, while drowning is only one of the main worries involving children and swimming pools. Other injuries can include falls due to wet surfaces and serious injuries resulting from equipment malfunctions with the pool's filter system, drain, or even electrocution from malfunctioning lights or heaters.
Dog Bites
More than 52 million dogs live in the U.S., and around one-third of all households have a dog. About 6,000 dogs live in Doral's nearly 18,000 households. While pet ownership is a great part of life—particularly in childhood—every dog has the potential to bite someone and children account for more than half of the 800,000 dog bites requiring medical attention that occur across the nation.
Twenty-six percent of dogs biting children need medical treatment. The smallness of the child's face and its proximity to the dog increase the injury severity of child dog bite victims compared to adults.
Medical Malpractice
Injuries to a child before, during, or immediately after birth are among the most common medical malpractice claims. Birth, itself, is an intense process that often results in slight injuries.
However, when a doctor or other medical provider fails to provide a standard of care that involves taking every precaution to ensure that the child is not injured, errors during birth can produce a lifetime of disabilities.
The type of medical errors that lead to birth injuries include:
Failure to perform a medically indicated timely C-section.
Failure to diagnose maternal illnesses such as preeclampsia, diabetes, or maternal infection that can cause premature birth or poor medical outcomes for the infant.
Exerting too much force when assisting with the birth, causing broken bones, soft tissue, or nerve injuries for the child.
Failing to monitor the baby's heart rate during birth to detect fetal distress.
Failure to monitor the baby's oxygen levels or check for jaundice after birth.
Premature discharge of the mother or child after birth. Most hospitals require a mother and infant to remain in their care for at least 24 hours after birth.
Defective Products
Manufacturers of the products that individuals use, the medications they take, and the food they eat are required to ensure that their offerings do not pose an unreasonable risk of injury to consumers when used according to labeled instructions.
Unfortunately, there are dangerous products to be found that can cause injuries to children.
Some of these products include:
Defective auto parts that result in a car accident.
Defective appliances that can tip over, causing crush injuries or even burn injuries or fires.
Children's toys that contain lead paint or choking hazards and fail to provide a realistic age limit for use.
Foods and medications that contain hazardous materials or that do not contain a complete list of ingredients so parents can be aware of potential allergens contained in them.
Common Child Injuries
Two of the most serious injuries that a child can incur involve the central nervous system: the brain and the spinal cord. Each of these organs, despite their importance to body functioning, has a limited ability to heal. These injuries often result in permanent damage.
A traumatic brain injury damages the brain from a jolt to the head or body. Common causes of traumatic brain injuries in children include motor vehicle accidents, falls, and being struck by an object.
Contrary to popular belief, children do not necessarily fare better after suffering a brain injury than adults do. However, it can take time to discern the seriousness of the deficits incurred by the injury, as the child continues to grow.
Anoxic brain injuries are also among the most serious child injuries. They often produce profound deficits, impacting the child's ability to speak, walk, remember, or concentrate.
Spinal cord injuries generally result in a loss of sensation and function below the injury, a condition known as paralysis. This type of injury also is most often caused by motor vehicle accidents or falls.
Spinal cord injuries not only result in a loss of mobility and use of the limbs, but can also result in high-impact complications, including frequent infections, the inability to feel the sensation of dangerously hot or cold objects on the skin, and the inability to cough up secretions from the lungs or throat to avoid life-threatening complications such as pneumonia.
Other common accidental injuries suffered by children include:
Burns, which place the child at risk of infection, affect mobility if the burned skin occurs in a joint, and scar or disfigure the body. Negligently supervised children may burn themselves by pulling a boiling pan of water off of a stove onto themselves or by playing with matches.
Broken bones, which can result from many accidents children encounter, particularly motor vehicle accidents and falls.
Soft tissue injuries, including to the muscles, tendons, and joints, which can result in chronic pain or mobility issues.
Dental damage from falling, motor vehicle accidents, or being struck by or against an object.
Internal injuries resulting from the child pulling a heavy object down onto himself or herself, or from motor vehicle accidents.
Can Children File Personal Injury Lawsuits?
Although only adults can file most civil claims in Florida, the state allows parents to file a lawsuit on behalf of a minor child, to seek compensation necessary to meet the expenses to treat serious childhood injuries.
If the parent fails to file a claim against the at-fault party whose carelessness or recklessness injured the child, the state will extend (toll) the statute of limitations until the child reaches the age of majority. They will then have the generally accepted deadline of four years to file a claim.
If you file a claim on behalf of your injured child—unless the settlement you reach with the at-fault party's insurance provider is less than $15,000—the court must review and approve that the settlement is in the child's best interests.
Often, an agreement for more money to compensate the expenses and impacts of an injury with a child will require a trust to hold the child's money until they reach the age of majority.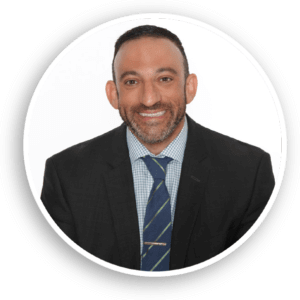 The compensation available for a child's injury includes some of the same recoverable expenses and impacts as one would find in a lawsuit involving an injured adult, except for compensation relating to wage loss or loss of earning capacity.
Medical expenses, such as emergency treatment, ambulance transport, diagnostic testing, hospitalization, the services of a physician or surgeon, prescription medication, physical therapy, and rehabilitation. For particularly serious injuries that need long-term nursing care, compensation can help with those costs. Costs of medical care are not only determined by the expenses the family has already faced from the child's injury but also injury-related expenses they will likely incur.
Pain and suffering.
Emotional distress.
Loss of the enjoyment of life.
In some cases involving catastrophic child injuries, the parent may seek compensation for the loss of their child's companionship.
Call Our Doral Child Injury Attorneys for the Help You Need
Having an injured child is often a terrifying and overwhelming event. Let one of our experienced Doral child injury lawyers help you make sense of the process of seeking compensation on behalf of your child.
With offices across both Florida coasts, you can easily reach Dolman Law Group Accident Injury Lawyers, PA, at (305) 930-7688 or by using our online contact form.
Dolman Law Group Accident Injury Lawyers, PA
8400 NW 36th St Suite 450
Doral, FL 33166
305-930-7688
What Our Clients Have to Say:
"My experience with this law firm has been extremely pleasant. After being involved in an accident where I was injured, I was able to seek treatment from the best doctors in the area. I was lucky to have a team that assisted in scheduling my appointments that worked around both my full time work schedule and my demanding grad school schedule. Even with a move out of state to New York, I was able to remain with this law firm and continue treatment in south Florida while remaining under the care of the doctors that I felt most comfortable with. Even though I suffered injuries and experienced difficulties in that aspect, the team here was able to make sure that I was able to continue work and stay on track with grad school all while I moved to a new state."
Rating: 5/5 ⭐⭐⭐⭐⭐
Anna Slough
August 2018
Read more reviews on Google!
Client Testimonial
"AMAZING and understanding attorneys! Did great on my case and I highly recommend Dolman Law Group Accident Injury Lawyers, PA for anyone that has been injured in an accident!"
Rating: 5/5 ⭐⭐⭐⭐⭐
Koralis R.
Jan 2020
Read more reviews on Google!