Due to the population density of the New York area, traffic can be significant. Unfortunately, this can lead to traffic collisions, including hit and run accidents. If you or a loved one have injuries from a hit and run accident near the Bronx, you may want to take legal recourse. A Bronx hit and run accident lawyer can guide you through this difficult situation.
What Is Considered a Hit and Run Accident?
Hit and run accidents occur when a driver strikes a vehicle or pedestrian and leaves the scene without providing any information or calling emergency services. Some ways that hit and run accidents commonly take place include:
A driver hitting a parked car in a parking lot, then leaves without exchanging information

A driver strikes another vehicle on the roadway, then leaves in an attempt to avoid responsibility

A driver leaves the scene of the crash without waiting for the police to arrive

A driver strikes a pedestrian and flees the scene

A driver under the influence of alcohol or drugs hits another car and continues driving (possibly without realizing they've been in a crash)
In these situations, the victim may be left injured and certainly with a damaged vehicle. As a victim you have legal rights in a hit and run car accident. If you find yourself in this position, a Bronx hit and run car accident lawyer can help you to understand your rights.
Actions to Take Following a Hit and Run Accident
Unfortunately, car crashes are all too common. While all hit and run car accident cases are different, these tips may help you protect your legal rights:
Get medical treatment - Even if you think an injury is not especially serious, it's important to get medical attention

File a police report - A police report can be evidence for you down the line when you try to prove your case

Take photographs - Photograph the area, including your injuries and damage to your vehicle. If possible (and safe), try to get a photo of the vehicle that struck you.

Maintain documentation - Keep records of any expenses that you incurred from the accident. These records can help you to calculate damages down the line if necessary.

Consider working with a car accident lawyer - Hit and run cases are complicated, especially when you're dealing with significant injuries. A Bronx hit and run car accident lawyer can provide you with legal advice and handle communications for you, allowing you to focus on your recovery.
Common Injuries Associated with Hit and Run Car Accidents
Hit and run accidents can vary significantly in terms of severity. As mentioned earlier, hit and run accidents can occur in parking lots (and cause little to no injuries). However, hit and run accidents can be especially severe if the victim is a pedestrian. A pedestrian struck by a car is likely to sustain serious, even life-altering injuries.
Whether you were a pedestrian struck by a vehicle or you were hit by a reckless driver while driving your vehicle, you may have been injured. Some of the most commonly seen hit and run car accident injuries include:
Brain trauma

Burns

Neck damage (such as whiplash)

Spinal injuries

Internal bleeding

Soft tissue injuries

Broken and fractured bones

Loss of limbs

Paralysis

Disfigurement
Hit and Run Laws in New York
It's not only immoral to leave the scene of an accident; it's also against New York law. After an accident, both drivers have specific responsibilities. These include:
Stopping the vehicle and moving it to a safe location (if possible)

Assisting any injured people

Calling for help, either by calling emergency services or asking a bystander to make the phone call.
If a vehicle struck you and the driver did not stop, you were the victim of a hit and run incident. You may be able to pursue a personal injury case for the damages you've incurred.
Will Insurance Cover a Hit and Run Car Accident?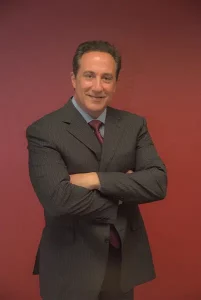 Ideally, the police will identify and find the driver who injured you. However, if the driver is not identified, you may still be protected by your insurance. New York law requires that all drivers carry insurance. This insurance policy includes protection for you against uninsured (or unidentified) drivers. Under typical insurance policies, your protection against uninsured motorists is similar to your liability coverage.
Be aware that receiving benefits can be difficult even if your insurance does cover your hit and run car accident. Since a hit and run case is highly dependent on your word, insurance companies can require a high burden of proof. This can make it difficult to prove to your insurance company that you were the victim of a hit and run car accident in order to receive coverage from your insurance policy.
Contact a Bronx Hit and Run Car Accident Lawyer Today
You may be eligible for compensation if you've been injured in a hit and run accident in Bronx, New York. Contact one of our representatives at the Dolman Law Group today for a complimentary case review to learn more about your legal rights.
Bronx Office Location
3250 Westchester Ave, suite 200A/B
Bronx, NY 10461
(718) 550-3471