Rear-end collisions can cause catastrophic injuries, sometimes resulting in permanent impairment. Unfortunately, rear-end crashes are among the most common forms of car accidents in Bronx, New York. A Bronx rear-end car accident collision injury lawyer can help you recover damages if you were injured in a rear-end vehicle crash.
Rear-End Collision Causes and Liabilities
In most cases, rear-end collisions occur because another motorist fails to operate their car correctly. Various factors might cause this; speeding, texting, being distracted, failing to maintain a safe distance, weather, exhaustion, component failure, or alcohol. You can expect a rear-end collision to happen in the following locations:
Traffic lights or stop signs

Traffic slows down for a construction zone on highways

Two-lane roads
The facts surrounding your rear-end automobile incident may reveal who is to blame. While determining liability in any rear-end collision, drivers and insurance companies may point the finger at the rear motorist. While that motorist is usually at fault, there are some exceptions. Take a look at the following examples of complex scenarios:
The motorist in the back veered into another lane and rear-ended a vehicle due to the negligence of a third party.

The driver in the front is forced to come to a premature halt by the fault of a third party.

In a complex multi-vehicle chain-reaction incident, a driver is rear-ended and rear-ends the car ahead.
Regardless, rear drivers are frequently at fault. For example, they may have been glancing down at their phone and failed to realize the car ahead had stopped in time to avoid colliding with it. The rear driver is to blame since the car in front may have stopped due to traffic stopping ahead or a person crossing in a crosswalk.
Types of Rear-End Collision Injuries
The following are some of the most common injuries caused by rear-end collisions:
Head and face injuries, frequently as a result of airbag deployment

Whiplash and other spinal cord damage

Bruises and lacerations

Spinal soft tissue injuries

Bone breaks and fractures

Ankle and knee injuries
It's important to remember that some injuries don't appear right after an accident. Many head injuries can take days or even weeks to show. This is why it is so important not to put off seeking medical help, and make sure you keep track of whatever the doctor discovers. Most energy from an impact is absorbed by the car, while the remainder is absorbed by the occupants. Even at 30 mph or less, a rear-end collision can still result in significant damages.
Our Bronx rear-end car accident injury attorneys at Doleman Law Group know how to present these claims to an insurance company or a jury in a way that establishes your case and helps you to be compensated for your losses.
Limited Time to File Car Accident Claim
You may be eligible for compensation if you have sustained a bodily injury due to the negligence of another person or corporation in a rear-end collision. However, due to the statute of limitations, you only have a specific amount of time to file a lawsuit and take your case to court before your claim is permanently refused.
New York's Statute of Limitations
The statute of limitations establishes the maximum amount of time after an incident that you can file a lawsuit.
The personal injury statute of limitations for vehicle accidents is

three years

from the accident date.

When it comes to wrongful death statutes of limitations, the time restriction is shortened to

two years

.
The statute of limitations is in place to encourage you to pursue your lawsuit as quickly as possible and avoid unnecessary delays. The longer you wait on filing a claim, the more likely witnesses may forget the circumstances of the accident and evidence can be harder to find. That's why you should contact a Bronx rear-end car collision injury lawyer as soon as possible so that you don't miss any filing deadlines.
Why You Should Consider Hiring a Lawyer
Once you've spoken with a lawyer and determined that you have a case, they'll handle everything for you. Your collision injury lawyer can take care of the following.
Gathering Information and Evidence
Witness statements, medical records, accident photographs, police reports, and other evidence will be needed in your case. Organizing all of this together can take a long time. Your lawyer will take care of it so that you can concentrate on recovering from the accident.
Negotiate with Insurance Companies
Trying to work with insurance companies can be aggravating, especially when you're dealing with your injuries, property damage, and other accident-related difficulties. Insurance providers will frequently make you a low preliminary offer that may not cover all your expenses. Your lawyer will negotiate on your behalf to ensure that you receive the maximum possible reimbursement to which you are entitled
Representing You in Court
Most car accident cases are resolved out of court. However, if you do need to go to trial, your lawyer will be prepared to present your case to a judge and jury, and fight for the compensation for which you may be entitled.
Get the Help of a Lawyer Now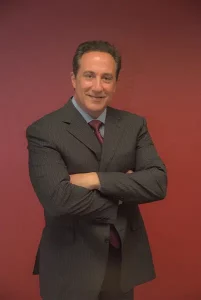 Our attorneys at Doleman Law Group work hard to assist you in obtaining compensation for:
Loss of wages and estimated income in the future

Costs of ongoing and future medical treatment

Loss of companionship due to wrongful death

Suffering and pain
Rather than attempting to resolve your legal issue on your own, consider contacting a rear-end collision attorney who can assist you in laying everything out in a way that's easy to understand. Contact one of our representatives at Doleman Law Group, call (727) 451-6900 for a free, no-obligation consultation.
Bronx Office Location
3250 Westchester Ave, suite 200A/B
Bronx, NY 10461
(718) 550-3471