If you or a loved one were involved in a Uber accident in New York, you may be wondering what to do or who to contact next. You have options, our Bronx Uber accident lawyers can guide you through what can be a stressful and confusing process. Read on to understand how a Bronx Uber accident lawyer may assist you during this process and what steps to take afterwards.
Uber's Policy for Accident Insurance
Like taxi services, a rideshare app connects you to drivers, picking you up from one location and dropping you at another. Service fees are based on your ride length, in-demand pricing, and locations. The most common rideshare app is Uber.
While Uber drivers are contracted to work with Uber, they are not employees of Uber.

While an insurance policy does cover some damages while the driver is "on duty," drivers are encouraged to have additional insurance in case of an accident.

An Uber driver must be picking up a client, driving a client, or on their way to a client to be covered by a $1 million insurance protection plan.
If an Uber driver hits you under the following circumstances listed above, this insurance plan would likely cover your related expenses. If the Uber driver was "off duty," their personal insurance coverage would need to provide for your legal claim, similar to an accident involving a regular driver.
Seeking Legal Advice After Being in an Uber Accident
When you are involved in a collision, there are inevitable costs you have to face. These expenses can become a financial burden that can be difficult for accident victims to solve alone:
Hospital expenses

Lab work and x-rays

Prosthetics

Physical therapy

Mental health counseling

Lost income or reduced potential income
You shouldn't have to pay for any damages sustained from the Uber car accident. While you can choose to file a legal claim on your own, the complexities of the Uber driver could hinder your ability to seek compensation, leaving you to foot the bill for your medical needs and property damage.
Steps to Take After an Uber Accident
You should act quickly after a collision to preserve evidence and provide your lawyer with as much time as possible to investigate, file, and negotiate a claim on your behalf. After being involved in an Uber accident in the Bronx, there are a few tasks you can complete to protect yourself as you seek legal advice and compensation from the at-fault party:
Check yourself and others in the car for any injuries.

Call 911. If the accident was not serious, you can call the non-emergency police line.

Move your car to the side of the road to get out of traffic and seek medical attention. If you cannot move due to injury or damage, stay put and wait for emergency responders to reach you.

Take pictures and videos of the accident, including the weather, traffic conditions, road conditions, car damage, physical injuries, etc.

Speak with the responding police officers and answers their questions truthfully. Request a copy of the accident report when it is completed.

Call your car insurance company to report the accident. Your first call to your insurance company may be brief, followed by a more in-depth call to go over the details of the accident.

Follow-up with medical treatment.

Contact a Bronx Uber accident lawyer to help you on your legal journey towards reconciliation.
In all of your interactions with the police, Uber driver, etc., never take the blame or say sorry for the accident; this may make you look at fault for the accident, reducing your grounds for making a legal claim.
Types of Injuries Sustained in an Uber Accident
Car accident injuries can be diverse and range in severity. Among the most frequent personal injuries in car accidents are:
Whiplash

Back injuries

Internal bleeding

Head injuries

Contusions and bruises

Muscle tears

Paralysis

Abdominal and pelvic injuries

Amputations

Pain and suffering

PTSD

Death
Seeking medical treatment following your involvement in an Uber car accident is vital. You can seek treatment at the car accident scene, the Emergency Room, or even with your regular doctor. Regardless of who you seek treatment from, follow through on your treatment plan and take time to recover. Additionally, you should keep all documentation of your injuries and the cost of each. This information can be used when filing your legal claim against the at-fault party.
If your loved one died as a direct result of the Uber accident, the Dolman Law Group can guide you on the next best steps towards seeking compensation for your significant loss.
Get Advice from Dolman Law Group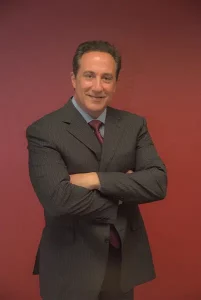 The Dolman Law Group serving the Bronx area is at your service as you recover from your injuries and seek compensation for your property damage and ailments. The legal advice of a Bronx Uber accident lawyer can help you get compensated after your Uber accident. Let our attorneys help you as you seek compensation. You have plenty to worry about when it comes to dealing with the result of your Uber accident; finding a lawyer shouldn't be one of them. Contact our firm today for a free consultation to get you started with your claim.
Bronx Office Location
3250 Westchester Ave, suite 200A/B
Bronx, NY 10461
(718) 550-3471