In a metro like Jacksonville, accidents happen every day, some resulting in serious injuries like traumatic brain injury (TBI). At Dolman Law Group, we have seen the tragic impacts of TBI over and again. The lives of TBI victims, as well as their caretakers and loved ones, are forever changed.
While Jacksonville TBI victims who were injured due to the wrongdoing of another might have to learn to live with their condition, they shouldn't have to pay for it. It is the mission of Dolman Law Group to fight for the rights of our clients and help them recover the compensation they deserve. Contact our Jacksonville brain injury lawyers for a free consultation today.
Dolman Law Group Gets Results for TBI Accident Victims
Dolman Law Group has a proud history of helping victims of TBI accidents recover the compensation they need to handle the financial fallout and other impacts of their injury.
Our successes on behalf of TBI accident victims include:
$3.85 million recovery of compensation for the victim of a truck accident that resulted in spinal cord and TBI injuries

$3.2 million settlement for a victim of a semi-truck accident resulting in TBI.

$1.75 million lawsuit recovery for a victim of a truck accident resulting in shoulder injuries and a traumatic brain injury
While past results cannot guarantee the outcome of your case, you can be assured when you hire a Jacksonville personal injury attorney at Dolman Law Group, we know what it takes to build a TBI case and will apply our knowledge and experience to tirelessly pursue the compensation you deserve.
How Can a Jacksonville TBI Injury Happen?
There are many ways in which an individual can suffer TBI. For many, a violent vehicle crash that puts extreme force on the head might be the first kind of accident that comes to mind. In reality, it does not take such excessive force to cause TBI. While severe accidents may be more likely to result in TBI, even seemingly mild accidents can result in this serious injury.
The CDC reports that about 165 people die each day across the U.S. from TBI. TBI constitutes 30 percent of injury-related fatalities and individuals that suffer permanent disabilities after an accident.
Common scenarios leading to TBI include:
Traffic-related accidents – the violent force of a motor vehicle can cause your head to impact nearby objects, a windshield, or another vehicle occupant. TBI can occur from direct blows to the head or from the violent shaking and jolting that both tend to occur in vehicle collisions.

Sports injuries – Awareness of traumatic TBI in sports has risen in recent years, but it is still a pervasive problem in not only professional sports but also amateur and youth organized athletics. Most sports carry a risk of falls that may cause TBI, but contact sports in particular drastically increase the likelihood of a TBI given the physical impacts between players, some of which are head-to-head.

Slip and fall accidents – Even a slip and fall can deliver an impact or blow to the head sufficient to cause TBI. Elderly victims are most susceptible to the life-threatening complications of TBI due to a slip and fall.

Medical malpractice – TBI can occur in the medical care context due to medical negligence. Lack of oxygen during anesthesia or medical procedures can result in TBIs in patients.

Defective products - Personal injuries caused by items we purchase are product liability claims. Children's toys are an excellent example of products that are often later found to be hazardous to young people who interact with them.

Premises liability - When a caretaker, property owner, or business neglects to maintain premises by ensuring hazardous conditions do not exist, and a visitor with a right to be on the property is injured, the responsible party may be held liable for compensation through a premises liability claim.

Pedestrian accidents - Many pedestrians and children are injured or killed each year. Children and the elderly are especially likely to be the victims of a pedestrian accident.



What Should You Do Following a TBI?
If you believe you or someone you love has suffered a traumatic brain injury, seek emergency medical intervention immediately. TBIs can be challenging to diagnose and, if left untreated, can lead to long-term physical and cognitive impairments. 
Next, contact a brain injury lawyer's team as soon as possible. You have the right to retain an attorney with experience with TBI cases. This situation can be complex and tedious to navigate.
Types of Traumatic Brain Injury
Johns Hopkins states that there are two types of TBIs - closed head (non-penetrating) and penetrating head injury:
Closed Head Injury (CHI)
A CHI is a condition in which the injured person's skull stays intact. Regardless, this type of injury can be severe and lead to confusion, brain pressure or bleeding, and other trauma. Causes include car accidents and any events that force the neck and head to jerk backward or forward, causing the brain to hit the skull.
Penetrating Head Injury (PHI)
A PHI is characterized by a skull break or fracture caused by a hit against the ground or a sharp or heavy object. This injury can also result from a projectile (e.g., a bullet) or skull bone fragments being thrust into the brain.
Warning Signs and Symptoms of a Traumatic Brain Injury
While most severe accident injuries are immediately visible or become apparent in the hours after an accident, traumatic brain injuries do not always progress in this manner. It is not uncommon for a TBI accident victim to initially overlook or set aside signs of TBI as their focus is on other, more visible injuries or harm. Some may even believe they are fine after an accident, only to discover new head pain, discomfort, or cognitive difficulties in the days that follow.
TBI is serious and can be life-threatening. Any forceful accident can cause a violent shock to the brain that can result in injury. Even an accident that does not appear to have a catastrophic impact can cause TBI. A slip and fall, any hit to the head, or a fender bender can all result in serious injuries to the brain of a victim.
If, at any time, there is an indication that you may have sustained an injury to your brain, you must seek immediate medical attention and have a medical professional evaluate you for TBI. Delays in diagnosis and medical care could result in worse health outcomes.
If you are in an accident and feel you may have an injury to your brain, look out for the following signs and symptoms of TBI:
Vision problems

Ringing in ears

Nausea

Frequent headaches

Coordination difficulties

Weakness in extremities

Excess fatigue

Vertigo and other balance issues

Memory issues

Difficulties focusing and confusion

Mood disorders

Insomnia

Anxiety

Feelings of sadness or depression



Traumatic Brain Injury Treatment
Emergency intervention for TBIs depends on the injury's severity. For mild injuries, doctors usually prescribe over-the-counter medication and rest. This may involve staying home from work and avoiding extracurricular activities.
Moderate to severe TBIs typically require emergency treatment to ensure adequate blood flow and oxygen is getting to the brain. Efforts are also taken to prevent additional damage to the brain and head.
In general, treatments may include the following:
Medications, such as diuretics, anti-seizure drugs, or coma-inducing drugs

Surgery may be required to repair blood clots or skull fractures, stop brain bleeding, or relieve skull pressure.

Rehab, including physical and occupational therapy, speech and language therapy, and psychoanalysis
Liability for Jacksonville TBI Accidents
A Jacksonville TBI accident is likely to be caused by someone else's negligence. The actions or inaction of a party that fails to exercise the level of care expected of them in their given role can lead to a TBI-causing accident and suffering and losses that you may never fully recover from. While there is no way to take away the health consequences of TBI, there is a way to seek justice against the parties responsible and fight for compensation for your injuries and losses that can help you find a path forward.
Liability for the impacts and expenses you incur after a Jacksonville TBI accident can fall on several parties that may have a hand in the events leading up to your injury. In many cases, fault and liability after an accident may be apparent. In others, it may take some time and research by your attorney to discover all parties that may be liable to you for your losses. After taking a closer look at the facts of your case and investigation, you could find you can hold multiple parties at fault for your TBI injury.
Examples of parties that could owe you money after a Jacksonville TBI accident include:
Another private individual (e.g. another driver on the road)

Business or organization

Property owner

Manufacturer of a defective or dangerous product

A healthcare professional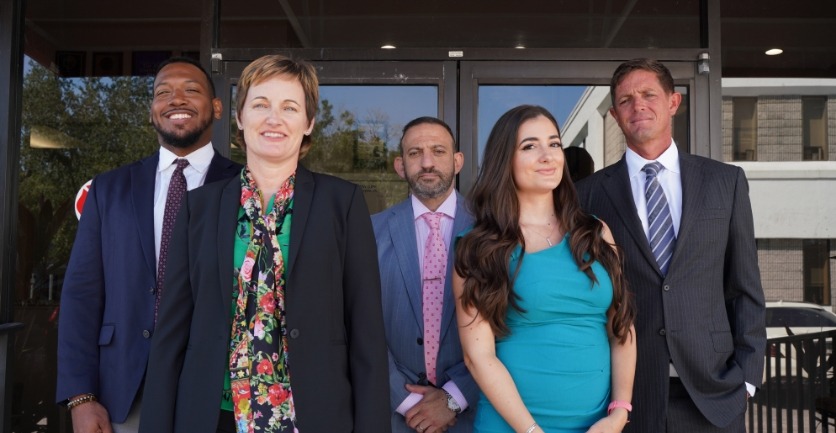 Factors Affecting Compensation in a Jacksonville TBI Accident Claim
The amount of compensation you can recover after a Jacksonville TBI accident will depend on various factors, such as the severity of your injury and associated medical expenses, the likelihood for full recovery, and the impacts the TBI has on your life currently and that are expected in your future.
At-fault parties and their insurers that come to the settlement discussion table want to make a quick settlement and close your case as soon as possible. However, TBI can have significant, long-term impacts, and you need time to fully understand the ramifications of the injury to you. TBI can develop slowly, and the manifestations of these types of injuries can change and evolve.
It is critical not to accept a settlement offer too quickly after an accident in which you sustain a TBI. First off, when insurance companies are quick to offer payouts, it is usually the case that the amount they are offering is well below what you actually deserve. Insurance companies want to close out TBI cases quickly because they know how expensive they can become if the full ramifications of the injury come out.
Compensation in a Jacksonville TBI claim or lawsuit can include:
Medical costs – The costs of medical treatment and care for TBI begin in thousands of dollars and can reach millions throughout your lifetime. These injuries often require hospitalization in the immediate aftermath of the accident and may require long-term rehabilitation, therapy, and in-home care to assist a victim in rebuilding their lives and adapting to their new challenges. When recovery is possible and likely, the medical costs will stabilize. But for those who have little to no chance of significant recovery, the medical costs for treatment, care, and living assistance often remain high throughout their lifetime.

Income losses – TBI can have a significant effect on your ability to function as you once did. Victims may expect to lose hours of work in the immediate days and weeks after an accident, but might not grasp the full level of impairment to their ability to work going into the future. TBI victims can find it difficult, if not impossible, to find work that can accommodate their injury after a TBI accident. You can seek compensation not only for the work pay you have already lost while in recovery from TBI, but also anticipated future pay losses and loss of income potential.

Pain and suffering and other life impacts – A TBI accident can leave a victim in great pain, especially immediately after the accident. Some victims may develop chronic pain due to their injuries, which may continue for months, years, or a lifetime. A common struggle for TBI victims is the suffering that comes with the recovery and after-effects of the injury. You might feel the loss of your old self. What once was a routine task can become a difficult challenge that you may be unable to meet. You may lose independence and have to rely on others to care for you and meet your basic needs. Your quality and enjoyment of life and your personal relationships can suffer due to the injuries you endure.
Insurers Will Fight a TBI Diagnosis
Insurance companies often fight TBI claims in whatever way they can, including fighting the diagnosis of the condition. Insurance companies realize the implications and extensive expenses that come along with TBI. They do not want to pay out the full amount that it will take for a victim to deal with TBI and will use whatever they can to downplay your injury or otherwise find a way to deny or reduce your claim.
Research finds that treatment of TBI ranges between $85,000 to $3,000,000 throughout a victim's lifetime. That staggering range reveals just how costly TBI can be for a victim and why insurance companies try to downplay TBI injuries. Additionally, these estimates are only considering the cost of medical care. Income losses, pain and suffering, and other damages can add a considerable amount to the cost of a TBI injury.
Dolman Law Group understands the severe difficulties and suffering TBI victims face, and we aren't afraid to push back on insurance companies who try to argue otherwise. The recovery for a TBI is long, and in some cases, the relief you are awaiting never fully comes. You should not have to bear the brunt of the losses and damages after someone else's negligence causes you such a tragic injury.
What Contacting a TBI Lawyer in Jacksonville's Team Can Do for Your Case
If you have experienced a TBI due to another person's carelessness or intentional actions, you may be entitled to receive compensation for damages. An award can reimburse you for treatment costs, lost wages, pain and suffering, lost quality of life, and more.
Your Jacksonville brain injury attorney can help you recover the compensation you need and deserve by doing the following:
Investigating the event that resulted in the brain injury and gathering evidence to help prove a legal claim

Determining who is the responsible party(s)

Identifying potential compensation sources, such as insurance coverage

Working closely with experts to establish how an injury occurred and determine past, present, and future damages related to the injury

Negotiating with insurance agencies to secure a settlement that provides you with total and fair compensation

If necessary, taking your claim to court and arguing your case to a jury
How Dolman Law Group Can Help You Fight Back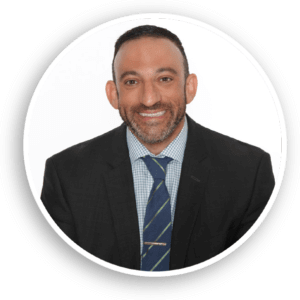 If you are the victim of a Jacksonville TBI accident, take action as soon as possible to protect your rights. You or a family member on your behalf must contact one of our Jacksonville TBI lawyers. We can provide you with the guidance and representation necessary to proceed with a TBI claim or lawsuit against the parties responsible for your injuries.
With our team's experience and knowledge, Dolman Law Group can help you prepare your Jacksonville TBI claim. Contact us today online, or by calling to get started on pursuing the compensation you need for your TBI expenses and losses.
---
Jacksonville Office
12574 Flagler Center Blvd.;
Suite 101
Jacksonville, FL 32258
Phone: (904) 441-6903
Client Testimonial
"AMAZING and understanding attorneys! Did great on my case and I highly recommend Dolman Law Group Accident Injury Lawyers, PA for anyone that has been injured in an accident!"
Rating: 5/5 ⭐⭐⭐⭐⭐
Koralis R.
Jan 2020
Read more reviews on Google!