​Truck Accidents in Pembroke Pines
Situated near major population districts in Miami and Fort Lauderdale and alongside the regional freight corridor that links Miami to Interstate 4, the drivers in Pembroke Pines are accustomed to seeing commercial truck traffic in the area. Unfortunately, the size of commercial trucks—commonly known as semi-trucks or tractor-trailers—pose several hazards that, combined with human error, can result in serious or even deadly accidents.
If a negligent truck driver injured you in Pembroke Pines, you can seek compensation for your injury's financial and psychological costs. Let a Pembroke Pines truck accident lawyer from Dolman Law Group Accident Injury Lawyers, PA help you understand this process and the services we can provide to assist you with your claim.
The Dolman Law Group Accident Injury Lawyers, PA legal team is pleased with the results we have garnered for our clients, including these recent case
results
:
$3.85 million for a client who suffered a brain injury due to a semi-truck accident.

$3.2 million for a client suffering a brain injury after an accident involving a semi.
Table of Contents
How Truck Accidents Occur in Pembroke Pines
There are countless ways that an individual can make an error that results in a traffic accident. However, when a trucker makes that error on a busy South Florida roadway, it most commonly results in injuries and deaths to the occupants of other vehicles.
Commercial trucks generally weigh 20 to 30 times as much as a passenger car and measure about 72 feet long. Because of their size, semi-trucks are harder to maneuver, prone to tipping over, and require up to 40 percent more distance to stop than other vehicles. Here is a look at truck driver errors that commonly cause accidents in Pembroke Pines.
Driver Fatigue
Truck drivers delivering to Miami are right at the end of the line when they travel through Pembroke Pines, and they were often driving for many hours. Unfortunately, those hours on the road can lead to fatigue. Trucking industry regulations include Hours of Service rules that require drivers to take regular off-duty breaks. But according to the Federal Motor Carrier Safety Administration (FMCSA)—the governmental agency that oversees the industry—around
13 percent of truck drivers
in accidents report feeling tired at the time of the crash.
Fatigue produces many similar effects as alcohol impairment, including slowed responses to emergencies and difficulty maintaining a single lane of travel.
Blind Spots
Commercial trucks have significant blind spots on all four sides of the vehicle. These are areas that the driver cannot see through their side-view mirrors. They are often
called no-zones
—with the federal government providing educational literature teaching drivers about the importance of avoiding lingering alongside a truck for too long, tailgating one, or cutting one off in traffic because the truck driver cannot see them.
While avoiding lingering in a truck's blind spot is a good suggestion for avoiding an accident, the truck driver must clear their blind spots before merging, changing lanes, or backing up. In most cases, failing to do so spells liability for the truck driver and the company they work for.
Distracted Driving
Distracted driving is risky behavior for drivers of all types of vehicles, particularly one as large and difficult to maneuver as a semi-truck. Many external distractions exist when traveling through Pembroke Pines, including other people and vehicles, construction zones, and roadside accident scenes.
Truck drivers also have several internal distractions, including adjusting GPS, electronic logs, and other equipment in their vehicle; eating, drinking, smoking; or even daydreaming through hours of boring terrain. However, there are few distractions as dangerous as texting, as it not only distracts the driver visually but causes them to take their hands from the wheel and focus on something other than the task of safe driving.
The FMCSA forbids drivers from using handheld devices while driving, and
Florida's laws
also prohibit this behavior. Many drivers text while driving in violation of the law.
Speeding
Individuals who drive commercial trucks must obtain commercial driver's licenses (CDL). This license requires that the driver currently has and maintains a clean driving record. Unfortunately, truck drivers are on delivery deadlines that often lead them to bend or break the rules, and one of the most common ways this happens is when they speed.
Speeding refers not only to exceeding a posted speed limit but also to driving too fast for the weather or traffic conditions of the roadway. Speeding increases the risk of an accident by decreasing the time the truck driver has to recognize hazards on the roadway while also increasing the distance their vehicle's brakes need to bring such a heavy vehicle to a safe stop. Speeding also makes it difficult for other drivers to judge a safe gap in traffic in which to pull onto a roadway or enter a travel lane.
The Injuries Caused by Truck Accidents
Due to the size discrepancy between a commercial truck and other vehicles on the roadway, truck accident injuries are often severe. The term "catastrophic injury" refers to an injury that—simply due to the location on the body where it occurred—produces a high likelihood of resulting in permanent disabilities that will impair the sufferer's ability to earn an income.
The most common catastrophic injuries are traumatic brain injuries and spinal cord injuries.
Other types of catastrophic injuries that can occur as a result of a truck accident include:
Traumatic limb amputations.

Severe damage to the spinal discs and vertebrae.

Injuries that result in a loss of hearing or sight.
Truck accidents also commonly cause injuries such as:
Broken bones

Internal bleeding

Soft tissue injuries

Burns due to hazardous chemicals
What a Lawyer Can Do to Assist You With Your Truck Accident Claim
A truck accident injury can impact all facets of your life, including your ability to earn an income, live independently, attend school, participate in hobbies or events that were important to you before the accident, and more. While many people think they can handle filing a truck accident claim on their own, the amount of evidence needed to prove their claim overwhelms them. They don't know how to value the claim or even the deadline for filing a lawsuit in court.
Our attorneys bring experience in all those matters, as well as a legal team that can gather evidence and medical documentation and manage the timelines of your case to ensure your right to the maximum compensation available for you.
Here is a look at some of the services an experienced Pembroke Pines truck accident lawyer can provide to help you navigate the personal injury claims process.
Determining Liability and Insurance
The associated liability policies of the at-fault pay nearly all personal injury claims. Those who own and operate commercial trucks are federally required to carry a higher level of insurance than other drivers. One of the first services an attorney will assist you with is determining all liability sources and insurance resources available to compensate your claim.
Valuing Your Claim
The value of a claim is not based solely on the expenses incurred for medical treatment and damage to your vehicle. Compensation from a truck accident should also cover wages loss for the days you missed from work because of your injury. If you suffered a catastrophic injury, you can also seek compensation for lost earning capacity and anticipated future medical expenses to treat your condition and related complications.
Additionally, Florida truck accident claimants can also seek non-economic damages. Non-economic damages are harder to value but often rewarded for the psychological effects the victim suffered due to their injuries. Non-economic damages include physical pain and suffering, emotional distress, or loss of the enjoyment of life.
Sending a Demand to the At-Fault Party's Insurance Provider
Once your lawyers establish a value to the claim, they will send a demand to the at-fault party's insurance provider. The provider will generally assign the claim to a claims adjuster, who the insurance provider employs to evaluate claims and determine how much compensation it feels it owes.
Part of the complexity of the personal injury claims process is that the claimant often does not understand that the adjuster is not looking at the case to determine a fair resolution. The adjuster looks at the case to determine how to protect the company's bottom line by avoiding large payouts.
Settlement Negotiations
After reviewing the claim, the claims adjuster can either pay the claim, deny the claim, or offer to settle the claim out-of-court for less than the demanded value. Settlements are the most common resolution to personal injury claims, with around
95 percent of all personal injury lawsuits resulting in a settlement
outside the courtroom.
Generally, the initial settlement offer is less than half of the established value of the claim. Your attorney will negotiate with the insurance provider to get them to raise their offer until they offer a compensatory amount that you agree constitutes fair compensation for your claim.
Filing the Claim in Court
There is a deadline on all personal injury claims—including truck accident claims—known as the statute of limitations. This term refers to the time you have to file your claim as a lawsuit in court. If the insurance provider fails to either pay your demand or offer you fair compensation through settlement, a lawsuit will place the matter in the hands of a judge or jury to determine.
Your attorney will manage the timeline in your claim to help ensure that your case is filed in court before the statute of limitations expires. Failing to do so will generally result in losing the right to use the court process to seek compensation for the expenses and impacts of your injury. Without the legal recourse of litigation, the insurance company likely will not offer a settlement for the claim either.
Discovery
Once you file your claim, your attorney will have access to evidence held by the at-fault party, their insurer, and their attorney. The amount of evidence to consider in a truck accident claim can be enormous due to the federal regulations and the requirement of driver documentation, electronic logs, and even weigh station receipts and information about the shipper. Your attorney can request evidence, depose the driver and witnesses, and other activities to help strengthen your case.
Litigation
If the at-fault party's insurer fails to compensate the claim, it will go to court. Your attorney will have been preparing the case and will provide additional services leading up to the trial, such as preparing evidence exhibits, arranging for expert testimony, and preparing opening and closing arguments.
Collecting Your Award
After your Pembroke Pines truck accident case resolves through either settlement or a court decision, your compensation will generally go directly to your attorney. Because our truck accident lawyers work on a contingent fee basis—meaning payment for their services is contingent on you having a positive outcome to your claim—we deduct a percentage of the award.
Our attorneys can also satisfy medical liens placed on the settlement by health care providers and group health insurers before releasing the remainder of the proceeds to you.
Contact a Pembroke Pines Truck Accident Attorney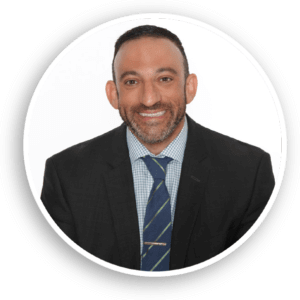 If a negligent truck driver injured you in Pembroke Pines, an experienced Pembroke Pines truck accident attorney from Dolman Law Group Accident Injury Lawyers, PA can help you. Let us explain the process to you in greater detail, provide answers to your questions, and tell you more about the services we can provide to assist you. With offices across both Florida coasts, you can easily reach Dolman Law Group Accident Injury Lawyers, PA, at (727) 451-6900, or you can write to us using our
online contact page
.