Car Accidents in Pembroke Pines
Car accidents can happen anywhere in Pembroke Pines. They occur on the short stretch of I-75 that passes through the city, at major intersections like Pines Boulevard and Flamingo Road, and on the winding streets that border the city's numerous lakes and canals. No matter where a car accident happens in Pembroke Pines, however, it virtually always holds the potential to cause severe injuries, suffering, and expense. Victims of those accidents can temporarily or permanently lose their money, independence, and sense of security—all because of someone else's dangerous conduct or lapse in judgment. Dolman Law Group Accident Injury Lawyers, PA represents car accident victims in Pembroke Pines and throughout Broward County. We fight to get you the compensation you need to pay your bills and heal from your trauma. Contact a
Pembroke Pines car accident lawyer
today to find out how we can help you.
Table of Contents
A Team That Delivers Results for Car Accident Victims
Dolman Law Group Accident Injury Lawyers, PA is one of South Florida's premier
personal injury law firms
. Our award-winning team of trial lawyers gets
results
for injured car accident victims and grieving families mourning the loss of a loved one in a fatal crash. Our recent cases include:
$5 million for a car accident victim who suffered burn injuries;
$775,000 for a father and son injured in a car accident;
$425,000 for a client who suffered a lower back injury in a crash;
$380,000 for a rear-end car accident victim who sustained a herniated disc.
No matter the facts or circumstances of a car accident in Pembroke Pines, our team knows how to secure as much compensation for the victim as possible. Of course, we cannot guarantee results, but we can commit to devoting the full measure of our skills and resources to securing the most favorable outcome in each case we take.
Your Rights Matter
In Florida, injured victims of
car accidents
have significant and potentially valuable legal rights. Those rights typically include the ability to make a claim against your own or someone else's personal injury protection (PIP) insurance policy (also known as no-fault insurance) and, in many cases, to sue the party (or parties) whose wrongful actions caused the crash that left you injured. By pursuing legal action to enforce those rights, the Dolman Law Group Accident Injury Lawyers, PA Team can also secure money for victims like you as compensation for:
Medical expenses you face related to treating your car accident injuries and any follow-on health complications, including costs of emergency care, hospitalization, physical therapy, medication, and medical equipment.
Other expenditures you have to make because of your accident and injuries, like repairing or replacing damaged property or modifying your home to accommodate a new disability.
Wages you lost the opportunity to earn because your injuries kept you out of work while you healed.
The value of paid time off, vacation time, and sick days you used while out of work.
The income you won't earn because your injuries will prevent you from working.
The physical pain, emotional challenge, inconvenience, loss of independence, and an overall reduction in your quality of life due to your injuries.
In some car accident cases, our team can also convince a judge to award
punitive damages
as punishment for intentional misconduct or gross recklessness by the party at fault for our client's injuries.
A Full-Service Car Accident Injury Law Firm in Pembroke Pines
Obtaining compensation for your Pembroke Pines car accident injuries ought to be quick and easy. You should be able to file a PIP claim and demand additional payment from the party at fault and within weeks receive the compensation you need to pay your bills and get your life back on track. Unfortunately, that's not the way the system works. Securing money damages for your car accident injuries takes hard work and a thorough understanding of Florida law. That's why the most reliable way to protect and enforce your rights is to hire a team like Dolman Law Group Accident Injury Lawyers, PA to handle your claim. Our award-winning
car crash attorneys
and legal professionals have years of experience overcoming the wide range of hurdles that stand between you and the compensation you deserve. We are a full-service car accident injury law firm, which means we're ready and willing to perform any of the tasks that might arise in a Pembroke Pines car accident case.
We Investigate Car Accidents and Identify At-Fault Parties
Every car accident in Pembroke Pines is unique, spawning its own evidence and aftermath. At Dolman Law Group Accident Injury Lawyers, PA, we dive into the details of every case we handle. Our mission: to figure out exactly how an accident happened and to identify every individual, business, or entity that played a role in it. Our clients deserve nothing less than our careful assessment of the facts. We know that our client's chances of success often depend on us pouring over the documentary evidence, visiting the crash scene, interviewing witnesses, and (when needed) consulting with experts. If that's what's needed to put our client in the strongest possible position, that's what we'll do.
We Listen to Our Clients and Respond to Their Questions and Needs
Dolman Law Group Accident Injury Lawyers, PA exists to serve our clients' interests. Some of the most critical roles we play are advisor and counselor. Clients come to us during one of the most difficult times of their lives, seeking answers, guidance, and support. We aim to provide that and more. Every client of our firm receives personalized attention and services tailored to their specific priorities. When you work with us, you can always expect to receive regular updates on the status of your case and to have your calls, texts, or emails returned promptly. We never leave you in the dark wondering what's happening with your claim. We firmly believe that being your advocate means keeping you informed.
We Develop a Strategy That Works for You
Our team understands that as a car accident victim, you want your claim resolved as efficiently and effectively as possible. Our job is to develop a strategy to achieve that goal for you. We never take cookie-cutter approaches to our car accident cases. Instead, we take the facts as we find them and devise a plan of action to fit your unique situation. Our case preparation is not a one-way street, either. At Dolman Law Group Accident Injury Lawyers, PA, we meet with our clients and discuss their options in detail. We explain why we advise taking particular actions and strive to give our clients a clear sense of the potential risks and rewards involved. We only act once and want our clients to feel comfortable with the path forward.
We Fight Hard for You in Court
Dolman Law Group Accident Injury Lawyers, PA is a group of seasoned, accomplished trial attorneys. We have a sterling track record of winning cases in south Florida courts. Every one of our lawyers possesses the plain-spokenness needed to present complicated evidence to a jury and the sophistication to articulate even the most complicated legal arguments to a judge and jury. If getting results requires pressing your claim to a Broward County or federal judge and jury, we won't hesitate to stand up and present your case in court. Not all south Florida car accident lawyers can promise that, but we can.
We Achieve Top-Dollar Settlements
We also understand that most Pembroke Pines car accident cases do not go to trial but instead get resolved through negotiated settlements. A settlement is an agreement between the injured party and the at-fault party (and that party's insurer). In the typical settlement, the injured party receives money in exchange for releasing the at-fault and its insurance company from further liability. The Dolman Law Group Accident Injury Lawyers, PA team takes pride in securing high-dollar settlements in car accident cases. We have a shrewd sense of when and how to drive the best bargain for our clients. We also take full advantage of our reputation as fearless trial lawyers to get our clients the settlements they deserve. It's common for defense lawyers and insurance companies to decide it's safer to pay our clients generously than risk losing to us in the courtroom.
We Shield You From Intrusions on Your Privacy
Pembroke Pines car accidents frequently attract attention from official investigators, insurance companies, and even sometimes the news media. As an injured victim, you would undoubtedly prefer to avoid dealing with those individuals directly. We can help. At Dolman Law Group Accident Injury Lawyers, PA, we serve as the go-between when law enforcement, insurance adjusters, and reporters seek to intrude on our clients' privacy. We handle most of the interactions, so you don't have to, protecting your rights while giving you the space you need to heal.
You Don't Pay Us Unless We Get You Results
Many car accidents in Pembroke Pines leave their victims under significant financial strain. It would only add insult to injury to expect those victims to pay for a lawyer. That's why, at Dolman Law Group Accident Injury Lawyers, PA, we offer a free consultation to Pembroke Pines car accident victims and their loved ones. An experienced, knowledgeable legal professional will meet with you, answer your questions, and give you an initial assessment of your rights to seek compensation. Even if you decide not to hire us, we will never charge you for that meeting. Our firm also represents injured car accident victims on a contingent fee basis. We do not charge you a retainer, and we do not bill you by the hour. Instead, we agree that our fee will consist only of a percentage of any money we recover on your behalf through a settlement, judgment, or jury award. By working on contingency, we ensure that anyone who needs our services can afford them. It reflects our total dedication to our clients and making sure they get justice and fair payment for their injuries.
Don't Wait to Seek Legal Help After Getting Hurt in a Pembroke Pines Car Accident
Life can feel overwhelming in the aftermath of a Pembroke Pines car accident. But never put off speaking with an attorney about your case. Waiting to get legal help could jeopardize your rights.
Florida statutes
set a hard time limit, known as a statute of limitation, on your right to seek compensation for your injuries. In most Pembroke Pines car accident cases, you have at most four years from the date of your crash to take legal action against the at-fault party. In some cases, you may have far less time than that, possibly no more than a few months. If you let this deadline pass, you will most likely lose your ability to obtain compensation. And that's not all. Investigating a car accident in Pembroke Pines can become a race against the clock. A lawyer may need to act on your behalf immediately to find and preserve evidence, speak with witnesses before their memories fade, or put insurers and at-fault parties on notice of your potential claim.
Car accident cases
can grow significantly more difficult to prove the longer you wait to press them.
Contact an Experienced Pembroke Pines Car Accident Lawyer Today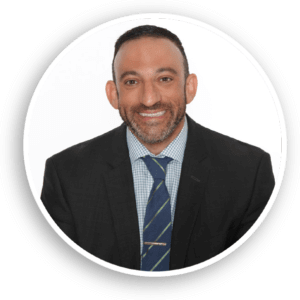 As the victim of a Pembroke Pines car accident, you have valuable rights to demand compensation from insurance companies and, potentially, at-fault parties. But obtaining that compensation does not happen automatically. Most car accident victims in your position need the help of a seasoned car accident injury lawyer to secure the money they need to pay their expenses, replace their lost income, and return to living their lives. Dolman Law Group Accident Injury Lawyers, PA wants to help. Ours is an award-winning team of fearless trial attorneys. We advocate for your interests and put our skills and resources to work to get you every last penny of compensation available.
Contact us
at
(727) 451-6900
today for a free case evaluation to discuss your rights and options after suffering injuries in a Pembroke Pines car accident.