Motorcycle Accidents in Pembroke Pines
It takes just a few minutes to ride a motorcycle through Pembroke Pines, whether you travel north to south on I-75 or east to west on Pines Boulevard. But no matter where you point your bike, the risk of an accident is never far away. Getting into a motorcycle crash in Pembroke Pines can alter the course of your life. Bikers who suffer injuries in wrecks frequently endure extreme pain, anguish, and expense, all because of someone else's careless or reckless actions. If you or someone you love sustained injuries in a Pembroke Pines motorcycle accident, you may receive significant financial compensation from the at-fault party (or parties). Contact a
Pembroke Pines motorcycle accident lawyer
at Dolman Law Group Accident Injury Lawyers, PA to learn how we can help.
Table of Contents
We Get Results for Motorcycle Accident Victims
Dolman Law Group Accident Injury Lawyers, PA is an award-winning
personal injury law firm
serving clients in Pembroke Pines and throughout Broward County. Our team has an impressive track record of getting
results
for victims of motorcycle accidents. Recent successes for our clients include:
$1.4 million for a client who suffered multiple severe injuries in a motorcycle accident;
$1 million for a client who sustained a traumatic brain injury in a wreck;
$415,000 for a client who needed cervical fusion surgery after a motorcycle collision;
$300,000 for a client who aggravated a pre-existing injury in a motorcycle crash.
We cannot guarantee results like these in every case. But we can promise to fight aggressively for every last dollar our clients need to pay their expenses and heal from their injuries after a motorcycle accident in Pembroke Pines. Defense lawyers and insurance companies know that when you have the Dolman Law Group Accident Injury Lawyers, PA team on your side, your attorneys will not rest until they have done their utmost to see justice done and fair compensation paid for motorcycle accident injuries.
You Have Potentially Valuable Rights After a Motorcycle Accident in Pembroke Pines
Under Florida law, Pembroke Pines-area victims of motorcycle accidents generally have the right to demand compensation from anyone whose unreasonably dangerous conduct caused their crash. At Dolman Law Group Accident Injury Lawyers, PA, we aim to enforce those rights and get you paid. Every motorcycle accident case we handle differs, but we can often secure payment for your:
Medical expenses related to treating your motorcycle accident injuries and other health complications they might trigger;
Out-of-pocket costs you have only because you got into a wreck;
Lost wages from missing work while you heal, including the value of vacation or sick days you use;
Lost earning ability if your injuries leave you disabled and partially or totally unable to work;
Physical discomfort, emotional difficulty, inconvenience, loss of independence, and diminished quality of life.
Sometimes, our team can also convince a judge in
Broward County
or
federal
court to award motorcycle crash victims like you
punitive damages
, which punish an at-fault party's intentional misconduct or gross negligence.
How We Help Victims of Pembroke Pines Motorcycle Accidents
Hiring Dolman Law Group Accident Injury Lawyers, PA, to represent you after a Pembroke Pines motorcycle accident means teaming with a group of experienced trial attorneys who put your interests first. We know how to get results no matter how complicated the facts or challenging the legal hurdles. The steps we might take to secure compensation in motorcycle accident cases depend upon the needs and priorities of our clients. As a full-service personal injury law firm, we possess the wide range of skills and resources necessary to achieve the most favorable results possible in any motorcycle accident case.
Thorough Case Investigation
Getting the facts straight about your Pembroke Pines motorcycle accident is important. Our team digs into the details by reviewing accident reports, examining evidence, and interviewing witnesses. We aim to be able to prove exactly how your accident occurred, who owes you damages for your injuries, and why you deserve maximum compensation.
Smart Strategic Planning
At Dolman Law Group Accident Injury Lawyers, PA, we want you to get the most money possible as fast as possible. To achieve that goal, our team devises intelligent strategies for enforcing your legal rights. In any given
motorcycle accident case
, we may advise making an informal demand for payment to the at-fault party's lawyer, submitting a claim under the at-fault party's liability insurance policy, suing the at-fault party in state or federal court, or any number of other approaches to getting you paid. No matter what plan we propose, we want you to feel confident that it gives you the best possible chance of success.
Thoughtful Guidance and Support
The lawyers and legal professionals at Dolman Law Group Accident Injury Lawyers, PA, take pride in our ability to counsel our clients through trying times. We're here to answer your questions and guide you in making significant decisions that may affect your health, finances, and future. Having represented numerous motorcycle accident victims who faced challenges similar to yours prepares us to give you the guidance and support you need to move forward after a traumatic motorcycle wreck in Pembroke Pines.
Zealous Courtroom Advocacy
If your Pembroke Pines motorcycle accident case lands in court, you'll want a team of aggressive trial lawyers in your corner. That's what you get when you hire Dolman Law Group Accident Injury Lawyers, PA, to handle your claim. We're always prepared to step into a south Florida courtroom and present winning arguments to judges and juries. Our reputation as advocates is so strong that it often pressures our opponents to settle with our clients rather than face off against our team in court.
Aggressive Settlement Negotiation
Happy as we are to fight for our client's cause in court, at Dolman Law Group Accident Injury Lawyers, PA, we're always alert to ways to settle our clients' cases on favorable terms. When the time comes to negotiate with insurance companies and defense lawyers, we aim to deal from a position of strength. Whether in informal discussions or formal medications, our lawyers strive to ensure that the other side understands the strengths of your case and the many reasons they should settle with you for top-dollar.
Steadfast Privacy Protection
Motorcycle accidents in Pembroke Pines often attract the attention of investigators, insurance companies, and even the press. At Dolman Law Group Accident Injury Lawyers, PA, we stand between you and anyone who would intrude on your privacy during this difficult time. We handle most of the discussions with insurance adjusters, police, and reporters on your behalf so that you have the time and space you need to heal.
We Take the Financial Risk, so You Don't Have To
Pembroke Pines motorcycle accident victims routinely face severe financial strain because of their crashes. Medical bills and other expenses pile up when they miss time from work. Many struggle to make ends meet and some even consider filing for bankruptcy. At Dolman Law Group Accident Injury Lawyers, PA, we understand that the last thing you need after getting hurt in a
motorcycle wreck
is more expense. So we aim to make our services affordable to anyone and everyone who finds themselves in your predicament. We do that by taking on the full financial burden and risk of your motorcycle accident case so that you do not have to worry about paying for quality legal representation. Here's how we do it. First, we offer a free, no-obligation case consultation with our team to motorcycle accident victims and their loved ones. We will meet with you in person or virtually to learn about your crash and injuries and to explore your potential legal rights. Even if you decide not to hire us, that meeting is always free of charge. If we decide to work together, we represent our clients on a contingent fee basis. That's when you pay nothing for our legal services unless we get results for you. Instead of charging money up front or as your case progresses, we keep a percentage of any money we recover on your behalf as our fee. That gives us a strong incentive to get you the most money possible for your motorcycle accident injuries because we only win if you win.
Steps to Take After Getting Hurt in a Pembroke Pines Motorcycle Crash
If you or someone you loved suffered injuries in a motorcycle wreck in Pembroke Pines, we encourage you to contact us at Dolman Law Group Accident Injury Lawyers, PA, as soon as possible. We're standing by to help you understand your rights and options. Remember, until you have a lawyer in your corner, the steps you take can affect your ability to receive compensation. So consider following the tips below to protect your interests.
Seek Immediate Medical Treatment
Motorcycle accidents often cause devastating injuries. But those injuries do not always show symptoms right away. It's entirely possible to get into a motorcycle wreck in Pembroke Pines and think that you're ok, only to discover days or weeks later that you've sustained debilitating trauma that needed prompt treatment. Do not risk preventable injury after your motorcycle wreck. See a doctor immediately after your accident for a check-up, even if you feel fine or think you suffered just a few scrapes and bruises. Not only does this protect your health, but it also generates the medical records that your lawyer can use later to prove your injuries and how they happened.
Do Not Give a Statement to Someone Else's Insurance Company
The party at fault for your Pembroke Pines motorcycle accident most likely carries
insurance
that covers at least some of your injuries and financial losses. That insurance company might contact you and ask you to give a recorded statement about the crash. You do not have to agree to do this, nor should you. The insurance company wants to get you to say something that could hurt your claim and minimize what they have to pay you.
Do Not Agree to Any Settlement Offer
Someone may also offer to settle your motorcycle accident claim. This proposal could come from an insurance representative or the at-fault party. Never agree to a settlement offer made to you directly. It will assuredly fall far short of the amount you have the right to receive under Florida law. Instead, trust an experienced motorcycle accident attorney to negotiate a settlement on your behalf. In virtually all cases, an attorney's efforts can net you far more than what someone offers you directly.
Stay Away From Social Media
Insurance companies monitor social media for evidence they can use against you. So never post to your accounts about your Pembroke Pines motorcycle accident or the injuries you sustained in it. The risk of writing the wrong thing and harming your claim is far too high to make posting worth your while right now.
Don't Sit on Your Rights
Your right to demand compensation for the injuries and losses you suffered in a Pembroke Pines motorcycle accident has an expiration date. It's called a
statute of limitations
, and if you do not act before it expires, you could lose your ability to seek payment from the parties at-fault for your crash. Other deadlines affecting your rights may also apply. Contacting a lawyer immediately is the most reliable way to protect your rights.
Contact a Pembroke Pines Motorcycle Accident Injury Lawyer Today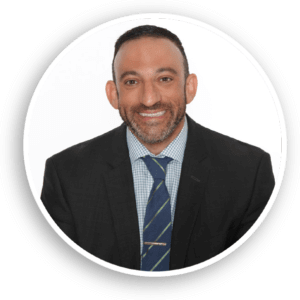 At Dolman Law Group Accident Injury Lawyers, PA, our job is to get motorcycle crash victims like you the most money possible as compensation for your expenses, pain, and difficulties. You do not deserve to suffer alone after a Pembroke Pines motorcycle accident. We're here to help. Contact us today for a free, no-risk consultation with a knowledgeable legal professional who can answer your questions and explain your legal options. Our team members are standing by to speak with you by phone, video, or in person at your convenience.
Contact Us Today
Dolman Law Group Accident Injury Lawyers, PA fights to get motorcycle accident victims paid for the harm negligent drivers forced them to endure. Injured bikers and their families trust us to answer their questions and advocate for their rights in conference rooms and courtrooms throughout South Florida. Let us help you, too. If you or someone you love sustained injuries in a Pembroke Pines motorcycle accident,
contact
Dolman Law Group Accident Injury Lawyers, PA at
(727) 451-6900
today for your free case evaluation.