We understand the devastating effects a truck accident in Lehigh Acres can have on victims and their families. The damage potential of a truck accident is extreme, including property damage and, most importantly, the risk to your health and life as a victim. If you are a truck accident victim in Lehigh Acres, call our
Lehigh Acres truck accident lawyers
for your free case consultation with Dolman Law Group Accident Injury Lawyers, PA.
As a Truck Accident Victim in Lehigh Acres, Call Dolman Law Group Accident Injury Lawyers, PA
At Dolman Law Group Accident Injury Lawyers, PA, we know what kind of obstacles and challenges a truck accident victim can encounter in the days, weeks and months after a truck accident. We can be your advocate against the players in your case, such as the insurance company and the party at fault. Insurers have abundant resources and money to drag out a claim or find how it can stand in the way of you getting the compensation you need. Our firm has the experience and resources to fight back on your behalf. We have various office locations throughout many regions in Florida and near Lehigh Acres. If you want to schedule an in-person consultation, we can accommodate you at whichever location is most convenient for you. If you would instead prefer to meet virtually due to your preferences or the current state of your health, we can also assist you. We understand your difficulties and want to make things easier for you, not put more obstacles in your way. At Dolman Law Group Accident Injury Lawyers, PA, your first consultation regarding your case is free. During this time, we can answer your questions and discuss the circumstances of your case and what you can anticipate regarding your case's legal process and potential outcome.
How Much Is Your Lehigh Acres Truck Accident Case Worth?
The magnitude of your situation can quickly come into focus as the days and weeks pass by following a truck crash. The bills begin to come in for your medical care, and you may start to feel the impacts of missed work and interruptions to your earnings. As your troubles and concerns pile up, you can begin to feel stuck and overwhelmed at the thought of seeking compensation for your losses. While it may feel intimidating, the law provides you, the victim of a truck accident due to negligence, opportunities to recover the losses caused by the parties responsible. You do not need to feel uncertain about what steps to take. Instead, hire a truck accident attorney to help you determine your damages and who can pay for them under the law. The losses you suffer from a truck accident collision can include; both monetary and non-monetary impacts. You do not need to pick and choose what damages to pursue from an insurer following a crash. The law entitles you to seek any and all damages you sustain due to the negligence of another party. Legal damages may include damages you have yet to consider or which you feel might not be worth fighting for. A truck accident attorney will not only help you estimate all your damages. They will then fight for the maximum compensation possible in your case. Your
truck accident attorney
can help you seek compensation for:
Medical costs
Lost income
Pain and suffering
Property damage
Effects on your quality of life
How Much Time Do You Have to File a Claim for a Lehigh Acres Truck Accident?
There is significant motivation to begin your truck accident case sooner rather than later. First off, you likely want to get any compensation available to you as soon as possible to help you with your financial situation. Secondly, preserving evidence is crucial in the time immediately following a truck accident. For example, the trucker, trucking company, witnesses and recording equipment in the vicinity may have evidence you need to bolster your case and help to prove fault and damages. There is, however, also a legal limitation as to when you must file a court case for truck accident damages. The
statute of limitations
governing the jurisdiction where an accident occurs gives you, the victim, a very specific window of time in which you must file a lawsuit to recover damages. If you file beyond the statute of limitation applicable to a truck accident in Lehigh Acres, the court is then likely to prevent you from pursuing your damages claim, and you can get nothing even if the evidence is overwhelming. When you hire a truck accident attorney in Lehigh Acres, they can help you understand the statute of limitations for your case and how they will ensure you stay within that time frame.
The Types of Truck Accidents in Lehigh Acres
Trucks that lose control on a roadway can cause widespread devastation. For example, the size, weight and length of a truck can affect numerous vehicles that might be traveling in the area. It is not uncommon for truck accidents, in some instances, to involve multiple vehicles and, in some cases, can become mass casualty events. For example, how a truck accident unfolds and where the impact occurs can greatly influence the number of people involved and the level of damage resulting from the collision. The different types of truck accidents that can happen include:
Head-on collision. These types of truck accidents have a high incidence of fatalities when the truck strikes a passenger vehicle head-on. The impact on the vehicle is often too significant and makes it difficult for a victim to survive the severe injuries that can happen. For example, head-on truck crashes can happen when a truck moves into a lane traveling in the opposite direction or in an intersection.
Underride accident. In this type of truck crash, a vehicle collides with a truck from behind or the sides, causing the car to become entrapped underneath the truck's undercarriage. In this type of accident, the driver or occupants sitting in the area that becomes lodged underneath the truck are likely to suffer fatal or disabling injuries.
Override accident. Although this type of collision is similar to an underride where a vehicle ends up beneath a truck, the manner in which it happens is different. In an override collision, a large truck such as a semi or tractor-trailer will drive over the rear end of a vehicle. This can occur when a truck is unable to stop in time, is traveling at a high rate of speed, or a driver loses control of the rig. In an override, any occupants in the rear of a truck are at risk of life-threatening or serious injuries.
Jackknife. When the trailer of a tractor-trailer combination begins to shift wildly, it can suddenly result in a jackknife accident. This happens when a truck's rear flatbed or trailer portion moves in an opposing direction to the front end cabin. The truck appears to cave or fold onto itself when a jackknife accident occurs, which endangers any vehicles near the truck when it happens.
Rollover. Sudden shifts during travel, quick lane changes, traveling at high speeds on a curve or other dangerous maneuvers by a truck driver can trigger a rollover on the roadways. These types of crashes are most common on high-speed roadways such as multilane highways and interstates.
Runaway truck or trailer. You may not give much thought to the runaway zones at the side of hilly or mountainous terrain areas. A runaway truck or trailer can happen when a trucker loses their brake function or control of their rig while on the roads. If the traffic stalls ahead or vehicles are in the way, they are at risk of getting trampled or hit by the runaway truck.
Tire blowout. It is common to see large pieces of rubber tires strewn about the sides of the roadways. What you may not realize is that when those tires blow out on a poorly maintained truck, it can hit a vehicle, cause an obstruction in the road or break a windshield leading to injuries and damages to the victim.
Falling cargo or flying debris. Trucks carrying loads on open flatbeds are at risk of cargo falling into the road and vehicles if not adequately secured. The bigger and more aerodynamic the cargo is, the higher the risk of severe damage and injury to occupants of passenger vehicles nearby. Even a large load of small pebbles on a truck can cause damage to other vehicles when traveling at high speeds on roadways.
Hazardous spills. If a truck accident occurs that spills flammable or other dangerous materials onto the road, it can result in secondary impacts to travelers or rescuers in the vicinity of the crash. Explosions, fires or poisonous substances in the air can result in injuries to victims.
Victim Injuries That Can Occur in a Truck Accident
Victims, when a truck collides into a passenger vehicle, can suffer serious or, in some cases, fatal injuries. For example, the force behind a truck such as a box truck, semi or tractor-trailer is enormous. When it impacts a much smaller vehicle, the effects are often disastrous and unrecognizable. Surviving a truck accident is a traumatic ordeal, and the recovery you must endure to heal from your injuries and gain back your life can be long and arduous. Depending on the level of injuries you sustain, and whether you suffer multiple injuries, you may need surgery, hospitalization and rehabilitation to help you after a truck accident. Common injuries that a Lehigh Acres truck accident victim can sustain include:
Neck injuries
Back injuries
Broken bones
Injuries to tendons, muscles or ligaments
Crush injuries
Burns from fire or chemicals
Amputation
Fighting Insurers in a Lehigh Acres Truck Accident Claim
An insurance company that provides coverage to truck companies and truck drivers will try to lower their liability however they can as they move through a claim. Insurers know how high truck accident damages can get and will make every effort to reduce the compensation that may otherwise be eligible to you under the law. As a truck accident victim, you are in a difficult position. You may not have the experience and know-how to successfully navigate and negotiate a truck accident claim and
settlement
on your own behalf. Instead, it is better for you and the outcome of your case to hire a truck accident attorney with experience in fighting against insurers who will not back down from their attempts to curb your compensation. At Dolman Law Group Accident Injury Lawyers, PA, we take on the insurance company and fight fervently for your rights under the law.
Steps You Should Take After a Lehigh Acres Truck Crash
If you are the victim of a truck accident in Lehigh Acres, you can do a few things to help your case before filing a claim and, as you await, consulting with a truck accident attorney.
1. Take Time to Recover
It is understandable that recovery from your injuries can be frustrating and take longer than you would like. However, this should not interfere with your attempts at recovery and sticking to your treatment plan. Staying on top of your recovery and health after a truck accident is critical to your health and essential to your case.
2. Gather Any Evidence You Can
Sort and collect all evidence in your possession, including police reports, photos, videos, medical records, bills and estimates. You will need this information when you meet with a lawyer. Also, feel free to begin a journal for personal notes and reminders about the truck accident case that may be important to your case.
3. Schedule a Free Case Consultation
You do not need to worry about how you will pay for a truck accident attorney. We will not bill you for our services at Dolman Law Group Accident Injury Lawyers, PA, until you win compensation. Most truck accident attorneys work on contingency and will offer you a free case consultation to discuss the options potentially available to you.
Lehigh Acres Truck Accident Lawyer FAQs
While you ponder your options and concerns after a truck accident in Lehigh Acres, you could use the assistance of a Lehigh Acres truck accident lawyer. An attorney can answer your questions about the specific facts of your case and your potential compensation. If you believe your injuries are due to the actions of another person, such as a truck driver or another party, you may be eligible for compensation. At Dolman Law Group Accident Injury Lawyers, PA, we want to help you understand your options and what challenges you may face as a truck accident victim.
How Common Are Truck Accidents in the Lehigh Acres Area?
Lehigh Acres sits on the west coast of Florida, right on the outside of the Fort Myers metropolitan area and near Cape Coral. Home to a growing population and along one of the main throughways in the state, Lehigh Acres residents can experience truck accidents more frequently than in less trafficked areas. I-75 is a major artery that passes right to the west of Lehigh Acres, through the state and along the most populous counties to the east. This interstate is a popular choice with truckers transporting shipments into and out of the state and Lehigh Acres area.
What Factors Can Contribute to a Truck Accident?
Trucks are commonplace around interstates, highways, city roads and neighborhoods within and around Lehigh Acres. Goods, materials and other cargo have to make their way in and out of the area for various reasons. Unfortunately, the vehicles most commonly used to carry these items can risk the safety of others on the roads traveling near them. Large commercial vehicles such as tractor-trailers, flatbeds or 18-wheelers are big and heavy. The design and size of these vehicles are to attempt to accommodate the transport of oversized loads and bulky cargo as cost-effectively as possible. Unfortunately, a truck's overall size, weight and height can also predispose it to dangerous circumstances, which can cause truck accidents and deadly injuries to victims caught up in a collision. Some of the factors that can contribute to a truck's instability and propensity to cause an accident include:
The height of the truck from the ground
The clearance from the undercarriage of a truck to the road
The weight of the cargo hauled by the truck
The distribution of a load on the bed or within the trailer of the truck
Whether a truck has underride/override guards
The condition of the truck, parts and safety equipment
The maneuverability of the truck
The overall size and force of the truck when moving
The amount of time necessary for the truck to come to a stop
The length of the truck creates large blind spots
When Might a Truck Driver's Negligence Lead to a Truck Accident?
While a truck's design can contribute to a collision and make it more likely that a driver can lose control, it is not the actual cause of a crash. Design elements can heighten the dangers of trucks and cause more widespread injuries. Still, operators of these vehicles and the companies that use them for commerce understand the risks these vehicles pose and must account for them when using trucks in their work. It is common for the truck driver's actions to be behind the events leading up to a crash. It is easier than you may think to engage in reckless and careless behaviors while operating a truck in Lehigh Acres. Truck drivers can become desensitized to the magnitude of destruction possible when a truck collides with a vehicle. The long hours, long miles and the day in and day out of their work duties can make it harder to think of the potential consequences that shortcuts and negligent actions can have on occupants of other vehicles that are traveling the roads around them. If the cause of the accident leading to your injuries is the negligence of a truck driver, then the driver is likely responsible for your losses. Common examples of a Lehigh Acres truck accident caused by a truck driver are:
Truck drivers suffering from fatigue
Drunk or truck drivers under the influence of drugs
A distracted truck operator
Mishandling and loading of cargo
Aggressive driving
Failure to obey traffic laws and posted truck limits
Speeding
Improper truck maintenance
Failure to inspect trucks routinely
The Risk of Death to Victims in a Lehigh Acres Truck Crash
Although many truck accident victims survive, a substantial number of victims sustained fatal injuries during the impact and do not survive. National statistics estimate that over 5,000 people each year lose their lives across the country in truck accidents. In addition, over 350 of those 
truck accident victims
 lose their lives on Florida's roadways. The impacts of the death of a truck accident victim are often significant and affect the family and loved ones they leave behind.
Can You File an Insurance Claim or Lawsuit if Your Loved One Dies in a Lehigh Acres Truck Accident?
The family left reeling for answers and worried for their future after the unexpected death of their loved one in a Lehigh Acres truck accident may be able to seek justice against the parties responsible through a wrongful death claim. While no amount of compensation can make your feelings of loss dissipate or bring your loved ones back, it can help you find stability and financial security as you move towards the future. A wrongful death compensation claim allows the family of an individual that dies due to negligence to seek monetary compensation for the loss to the family unit, contributions of their loved one and their personal pain and suffering. Furthermore, through the process of a wrongful death claim under Florida law, you may also pursue recovery of your family member's funeral and burial costs.
What Parties Can Pursue a Wrongful Death Claim in Lehigh Acres?
The death of one individual can impact many lives. However, the wrongful death act of Florida specifically delineates who is eligible to seek compensatory damages for the death of a loved one in a personal injury accident such as a truck crash. Florida recognizes legal family relationships such as a spouse, children, parents, and legal dependents as potential claimants in a 
wrongful death case
. Who is eligible to pursue compensation will depend on which family members remain after a loved one's death. A truck accident wrongful death attorney can help you figure out if you are eligible to seek compensation on your loved one's behalf after a negligent truck accident and how to best go about the wrongful death claims process. Depending on the facts of the case, the resolution of a wrongful death case may be through a settlement for the family or a lawsuit.
What Parties Can Be Liable for Your Losses in a Lehigh Acres Truck Accident?
Liability of a truck accident
due to negligence does not always fall only on a truck driver. A truck driver usually works for a trucking company who, in turn, may be vicariously liable for the actions of the driver while on the job. Furthermore, a truck company has responsibilities and duties for the upkeep of the truck and loading of cargo which can make them liable when there are additional contributing factors to the truck crash. When you hire a truck accident attorney to represent you, the truck accident victim, they will investigate all angles to the crash and try to discover all parties that might be liable to you under the law. When a party is liable for the accident or your resulting injuries, they are, in turn, responsible for compensating you for your losses. One party can have the primary liability for an accident or multiple defendants to share in the liability to you. When multiple parties are to blame for an accident, the insurer or the court will apportion fault to determine how much of your damages each at-fault party will pay. Parties you may hold liable for a Lehigh Acres truck accident:
The truck driver
The trucking company
The owner of the truck
The shipment company
A truck manufacturer
The manufacturer of parts or equipment
Is There Any Situation in Which You Should Settle a Truck Accident Case Without an Attorney?
No. You may believe that the facts of your case are too solid to dispute and that the insurance company will surely pay out your damages without a problem. However, this is not the case. Even when faced with a high probability of liability, the insurers will still try to lower the compensation available to you or even deny a claim, if possible, based on the evidence they collect. The insurance company will take advantage of an unrepresented victim and try to get away with paying as little as necessary to close out a claim. Truck accidents can cause very expensive damages that include medical costs, property damage and long-term disabilities to a victim. You cannot risk losing out on compensation that could help you down the road by trying to resolve a truck accident insurance claim without an attorney. The insurers do not want you to find a lawyer and may try to persuade you to take a settlement offer quickly after a truck accident happens. This is potentially a big mistake that could end up costing you your compensation. Contact a truck accident lawyer as soon as possible to help you with the aftermath of a Lehigh Acres truck crash.
Why Is a Lawyer Especially Important in a Truck Accident Case?
A lawyer that is on your side and works for you will fight for the compensation the law entitles you to. They do not work for the insurers or care about the insurance company's bottom line. When the at-fault party's attorney or the insurance company's attorneys might try to manipulate the facts or convince you to take a deal that does not account for all of your losses, your lawyer can step in and take action to try to reach a resolution that benefits you. An attorney in a truck accident case will help you by:
Investigating the truck accident, including the cause of the collision and your injuries
Discovering any party potentially liable for your damages
Collecting the evidence available and necessary to prove your claim
Arranging for expert consultations and testimony that may benefit your case
Negotiating with the insurance company for a possible settlement
Preparing your case for the possibility of a lawsuit
Representing you in a trial if it should become necessary
Overseeing communications with the insurer and other parties to the case
How Will You Know When You Should Accept a Settlement Offer?
You hope you will receive a settlement offer that is in your best interest as you go through the claims process following a truck accident. You may wonder how you will know when a settlement offer is one you should take or one that may require further negotiations. As a truck accident victim, your safest approach is to hire a truck accident attorney with the insight and knowledge to advise you on the best options available and the possibilities in your case. Your attorney will know the extent of your damages because they will take the time to calculate all of your current losses and even future losses you may incur from the truck accident.
When Might a Lawsuit Become Necessary in a Lehigh Acres Truck Accident?
Truck accident lawsuits are not a necessary step in every case. In fact, it is more likely that a truck accident case will settle than require resolution through a trial and court verdict. However, there are certain situations in which a Lehigh Acres truck accident case might need to go through court. A lawyer representing you in the case can help determine if and when this becomes necessary. Should a lawsuit occur to continue the fight for compensation in your truck accident case, your attorney will represent you through the court case, including a trial.
Call a Lehigh Acres Truck Accident Lawyer Today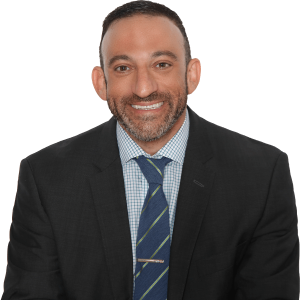 If you are a truck accident victim in Lehigh Acres, call us for your free case consultation with Dolman Law Group Accident Injury Lawyers, PA. With 17 office locations in Florida, you can choose a convenient location for your first and free initial consultation with a member of our team. We want to help you fight for the compensation you deserve after suffering injuries and losses in a Lehigh Acres truck accident.
Contact us
today at
833-552-7274
(833-55-CRASH).