Car accidents happen all the time, but when it happens to you, it is a terrifying and overwhelming experience. In Lehigh Acres, you can find yourself a car accident victim by driving through neighborhoods, along the dangerous SR-82 bordering the area or while on I-75 on your commute. For many victims, a motor vehicle collision feels like it came out of nowhere, leaving you with unexpected injuries and financial burdens to deal with, which can leave lasting impacts on your life. You may recover compensation if you are a motor vehicle accident victim. A
Lehigh Acres car accident attorney
could help you as you pursue monetary compensation from the insurance companies involved or the parties at fault for your injuries.
If You Are a Lehigh Acres Car Accident Victim, Call Dolman Law Group Accident Injury Lawyers, PA
A car accident is not something you want or should need to deal with the repercussions from when it is the actions of another leading to your situation. It is time-consuming and burdensome to try to figure out filing an insurance claim or if you will need to sue for the recovery of your losses. The good news is that you do not need to deal with it alone. A
Lehigh Acres personal injury attorney
can help you with the process. At Dolman Law Group Accident Injury Lawyers, PA, we have a team of professional, knowledgeable and experienced car accident lawyers to advise you on your case. We offer free case consultations to Lehigh Acres car accident victims where you can discuss the accident, your injuries, your damages, and your chances of recovery. With over 17 office locations throughout the state and virtual meeting options, we can accommodate you to make the process of hiring representation as seamless and convenient as possible for you. You do not need to delay or wait any longer. Call our office to set up a case consultation with a member of our team today.
Determining the Value of Your Lehigh Acres Car Accident Damages
After a car accident
, much of the focus of an insurance company's attention will be on the extent of the damages involved. Insurers, however, will work hard to lessen any potential payout to you however they can. Therefore, the valuation of your damages is crucial to understanding what compensation you can ultimately be eligible for. While an insurer tries to reduce that amount, you need an attorney that will help you fight for the maximum allowable under the law. A lawyer with Dolman Law Group Accident Injury Lawyers, PA, wants to help you fight for as much compensation as possible in your case. We understand the challenges that a car accident causing injuries and damages can present. If you do not fight for the maximum compensation, you may have to shoulder the burden of the financial impacts caused by another's negligent actions, which is not right. To determine your maximum damages, a car accident lawyer will consider your:
Medical costs
Income loss
Pain and suffering
Any other impacts on your way of life
Property damage to your vehicle
Car Accidents in Lehigh Acres
Lehigh Acres is an unincorporated area part of Lee County. This area and surrounding communities comprise a substantial population in Southwest Florida, which includes both full-time residents, seasonal residents and tourists that visit from around the world. On any given day, there is considerable traffic moving in, out and about the area and car accidents are a common sight. The 
Florida Department of Highway Safety and Motor Vehicles
 reports that Lee County experiences over 14,000 crashes in a one-year period. Of the victims involved in those traffic-related crashes in this area, 109 will lose their lives, and nearly 8,500 victims will suffer some type of injury. As a
car accident victim
that sustains injuries and monetary losses, you want to try to get the maximum compensation possible. This compensation can help you pay your medical expenses and other financial responsibilities and receive money for the impacts on your life because of another party's negligence.
Dangerous Roads in and Around Lehigh Acres
While a motor vehicle accident can happen anywhere in Lehigh Acres, various stretches of roads in and near the areas are known for fatal and severe crashes. Examples of roads where car accidents can happen in or near Lehigh Acres include:
S.R. 82
Daniels Parkway
Homestead Road
Gunnery Road
Lee Boulevard
Colonial Boulevard
Gateway Boulevard
Interstate 75
Statute of Limitations That Apply to a Lehigh Acres Car Crash
Do not wait to decide what action to take
following a car accident
. If you take a wait-and-see approach to seek damages after a car accident, you can face complications threatening your right to compensation. Beyond the evidentiary problems that can arise from taking too long to initiate a claim or case, you must also consider the statute of limitations applicable to motor vehicle accidents. In Lehigh Acres, car accident victims have just four years to file an action in court seeking damages arising from a car accident. The four-year time clock begins to run the date of the accident and your injuries occur. Suppose the statute of limitations expires and a victim has not filed legal action. In that case, they will be unable to pursue compensation in court, leaving them with no alternative to fight for the money they may be eligible for under the law. Four years might seem like a long time, but it can pass quickly. The more time that passes, the higher the chance you can run into a
statute of limitations
issues and the more that evidence in your case can be at risk, which can, in turn, weaken your claim. It is best for you to contact us at Dolman Law Group Accident Injury Lawyers, PA, in the immediate aftermath of an accident to make certain your rights remain preserved.
How Do Most Car Accidents Happen?
There is not just one answer to this question. Every accident combines different facts, circumstances and actions by drivers leading to a collision that may end in fatalities or injuries. The type of car accident you are in can have an impact on the types of injuries you sustain, the extent of damages and may indicate who may be responsible for your losses. Most frequent types of car accidents:
Rear-end collisions - Probably one of the more frequent collisions, particularly in heavily congested areas. It is common for many people to refer to these accidents as minor or fender-benders. However, a rear-end collision victim can face many detrimental effects on their health, even leading to long-term impacts and conditions.
Head-on impact - The force and damage of head-on crashes can cause widespread devastation and significantly increases the chance of fatality of any victims involved. Whether it is because a driver drifts out of their lane, is driving the wrong way or is engaging in a passing maneuver, head-on crashes often involve innocent victims caught in the dangerous path of a negligent driver.
Sideswipe - These accidents can catch victims off guard as they often occur in moving traffic as vehicles travel in the same direction. What can start as a graze by another vehicle can lead a car to roll over, lose control and barreling towards objects and other vehicles nearby.
T-bone - Most commonly occurring in intersections, a T-bone accident can happen when a driver runs a red light, fails to yield or stop at a stop sign when they should have.
Multi-car collision - One of the dangers of traveling during high traffic hours and in congestion is that one vehicle collision can lead to a chain reaction involving multiple cars on the roadways. These cases can present many challenges when trying to figure out who the driving force behind the accident was and, in turn, who was responsible for the damages that occurred.
The Most Common Injuries You May Suffer in a Motor Vehicle Accident
When two cars collide, the momentum and force can be difficult to withstand or control. Your body can toss violently within your car, into other occupants, the windshield, doors or airbags, which can result in severe and painful
motor vehicle accident injuries
. Injuries that can happen in a car accident include:
Head injuries such as a TBI (Traumatic Brain Injury)
Neck or back injuries, including SCIs (Spinal Cord Injury)
Broken bones
Lacerations to the face and extremities
Crush injuries
Burns
Soft tissue injuries
Internal injuries and trauma
Emergency Rooms near Lehigh Acres
If you suffer any injury while in a car accident, you should immediately seek care from one of the area's hospitals to ensure you get the treatment necessary and prevent further damage to your health.
Lehigh Regional Medical Center
Lee Memorial Hospital
Trauma room & ER at Gulf Coast Medical Center
Health Park Medical Center
Shore Point Health ER
Dealing With Insurance Companies After an Accident
Having to deal with your car accident injuries after a crash is already challenging, but facing and dealing with the insurance companies is overwhelming and just adds to your stress in the aftermath. While insurance representatives may appear friendly, they are not trying to help you, and their actions can interfere with your ability to get the compensation you need. A car accident lawyer working on your behalf through an insurance claim or case can help to protect your rights and fight for you based on the laws. Our attorneys at Dolman Law Group will not allow insurers to intimidate or manipulate us, and we are not afraid to take them to court if need be in your case.
What Should You Do in the Aftermath of a Lehigh Acres Automobile Accident?
After you are in a car accident, it is important that you do the right things but avoid taking any action that could interfere with your case or cause problems during an insurance claim. This can be harder than it sounds when interested parties will be trying to call you and get any information they can from you in the days after a collision. These are some proactive steps you can take after a motor vehicle accident in Lehigh Acres that are beneficial to your case.
Get Medical Attention
Although you have already likely been to the ER for evaluation and treatment of your injuries, you must keep up with your care. The purpose of a visit to the hospital's ER is to identify the injuries and stabilize you. However, you will likely need continuous care to properly heal your injuries. Take the steps necessary to follow your doctor's orders and a treatment plan, including rehabilitation and physical therapy.
Keep Record of Your Experience
A car accident is an emotional and traumatic experience. As the days and weeks go away, it can become more and more difficult for you to remember the minor details that could become relevant to the facts of your case. To make sure you do not forget these important facts, you should create a journal and keep notes of your experience as the days go by. This can include information about the accident itself, the progress of recovering from your injuries and communications with others. You can also add in photographs and videos if appropriate to the subject matter.
Consult a Lawyer
You may feel as though you can handle this car accident matter on your own, but you should not. A lawyer fighting for your interests can make a considerable impact on the outcome of your case. Having knowledge of the law and experience on your side when going through an insurance claim can help you have a fair fight against the insurers.
Lehigh Acres Car Accident Lawyer FAQ
Figuring out what your losses entail and who is responsible for paying them is a complex and tedious process. Many car accident victims may at first think that filing an insurance claim is an easy process that will solve their troubles quickly, only to realize once you begin this process that the insurance companies are anything but easy to deal with and can prevent you from getting the compensation for the losses you need. Understanding your rights, who should pay and what factors can influence your case can help you know what to expect in your Lehigh Acres car accident case as you move forward in filing a claim or lawsuit.
Can You Seek Compensation if You Suffer Minor Injuries in a Car Accident?
Yes, and you should. There is this common myth amongst car accident victims that they can only seek damages and recovery of their losses if they suffer a serious or debilitating injury. This is simply not true and can cause many victims to miss out on collecting thousands of dollars in compensation for failing to take action in their case. If you sustain any injury, no matter how severe, due to another party's negligence, the law allows you the opportunity to seek compensation. The law does not limit who is able to seek compensation from the party responsible because of how serious their damages are. If someone causes you harm in a Lehigh Acres car accident, you can hold them responsible for it either through an insurance claim or a personal injury lawsuit. While the severity of your injuries from a Lehigh Acres automobile accident can have an influence on how much compensation you can get, there is no minimum required for you to seek damages from the parties at fault. Also, you might think your injuries are minor, only to realize after weeks of recovery that the damage to your body is more significant, and you are not healing as quickly as you thought you would. The more time you are dealing with your injuries, the more impacts you will have on your ability to earn an income to maintain your daily responsibilities and the higher the medical bills will get. Fortunately, all of these damages and more are recoverable as part of a car accident insurance claim or case.
Who Could Be Responsible for Your Injuries and Damages After a Car Crash?
Knowing who caused your injuries in a car accident is relevant because it can determine who is also responsible for paying your losses. However, the chaos after a car accident can make determining who is at fault challenging in some cases. In fact, even if a police officer issues a citation, that does not always mean that party is solely to blame. Liability for a Lehigh Acres car accident can even include entities and individuals that were not present when the crash occurred. A car accident lawyer with an in-depth understanding of liability in car accident cases can help you investigate and discover anyone who might be liable to you. Parties you may hold liable in a car accident:
The driver of a motor vehicle
Multiple drivers if the collision involves multiple cars
Employers of any drivers working at the time of the crash
Vehicle owners, if the drivers at fault were not driving their own vehicle
Do You Need to Prove Who is at Fault After a Crash?
As the victim claiming damages from a car accident, the law requires you to prove your case against the party you believe is responsible. While this applies mainly to a court case, it is also what insurers will consider when deciding whether they will accept liability for your damages. For example, to prove who is at fault, you must build support and evidence that shows the party you believe caused your injuries was negligent in their actions leading up to the crash. To prove negligence in a car accident case, you must show the elements under the law. The elements necessary to prove that a case qualifies as negligence and you deserve compensation include:
That another party owed you a duty of care
The party then breached that duty of care through action or inaction
You sustained damage in the form of an injury or other loss
The breach of duty by the other party is the cause of your damages
What Are the Most Common Causes of Negligence in a Motor Vehicle Accident?
Negligence can come in many forms, and while a driver can act recklessly or carelessly, that does not always mean it rises to the level of negligence. To successfully pursue compensation, you must show how the driver acted negligently and breached the duty of care owed to you. There are many ways a driver on the road can act negligently and result in damage and injuries to an innocent victim. Examples of common causes of car accidents due to negligence include:
Driving distracted
Speeding
Reckless driving
Driving under the influence
Failing to follow traffic laws
Driver fatigue
Improper vehicle maintenance
How Can You Prove Liability and Damages in Your Lehigh Acres Car Accident Case?
Proving who is at fault and the extent of your damages following a Lehigh Acres car accident may sound relatively straightforward but is actually a complicated process. First, you must track down all the evidence available to prove the liability of the party at fault. Your attorney representing you will investigate the accident and help you find and preserve evidence available to help you prove who is at fault. Once you can prove that the party is liable, you will then need to prove your damages. It is not sufficient for you to make a claim for the monetary amount of your losses. You must be able to prove them. A lawyer will help you calculate your damages and gather and provide the evidence necessary to an insurer or court to substantiate your claims. Evidence you can use to prove damages and liability in a Lehigh Acres car accident case:
Medical records
Employment records
Estimates for property repair or loss
Expert testimony
Witness testimony
Your own testimony
Receipts and bills
Should You Talk to an Insurance Company When They Call You?
It may come as a surprise when your phone begins to ring following a car accident. Sometimes, you might get a call from an insurance representative within hours after a crash. While it might make sense to think that speaking to the insurer will help get your case looked at more quickly, in reality, it is something you should avoid doing until consulting with a car accident attorney. The reason is that an insurer only tries to gather information from you after an accident to absolve their liability to you. It is challenging to navigate a conversation with an insurer following a car accident as you try to avoid offering information that could unknowingly potentially harm your claim and case. Therefore, it is best to call a car accident attorney as soon as possible. Once you hire an attorney to represent you, they will be able to communicate with the insurance company on your behalf and relieve you of the burden of having to deal with communicating with the insurance representatives or other interested parties.
Will You Reach a Settlement for Your Lehigh Acres Car Accident Damages?
The most pressing question that many car accident victims want answered is whether their case will settle. While a lawyer cannot predict the outcome of a case with one hundred percent certainty, they can help you understand your rights and the potential compensation you might be eligible for under the law. During a case consultation, an attorney may also explain the process, what you can expect and the likelihood of success in your case. While not knowing for sure whether you will receive a settlement offer from an insurance company can make you feel uneasy, the reality is that most car accident cases settle and reach a resolution out of court. Insurance companies are in the business of making, not losing, money. Court cases and trials take time and money to reach a resolution. Insurers will try to avoid this path whenever in their best interest.
How Will You Know If You Must File a Lawsuit for Compensation?
Since there are some situations where an insurance company might not offer you a settlement or at least not a sufficient settlement to account for your damages, a lawsuit is always possible. Filing a lawsuit in court allows you, the victim, to take your case before the court for resolution in accordance with the law. Common situations in which a car accident case may need to go to court:
When there is no insurance coverage
The amount of coverage is not enough to cover your losses
The insurance company refuses to accept liability
The insurer disputes the percentage of your damages they should be responsible for
Whether or not your case will require a lawsuit is not something you may have the answer to immediately. It can take time to try to build your case and negotiate a settlement on your behalf before an attorney representing you may bring up the possibility of initiating a lawsuit against the insurance companies and the parties at fault.
Why Do You Need a Lawyer If You are the Victim in a Crash?
Hiring an attorney should be a high priority when you weigh your options after a car crash in Lehigh Acres. Insurance companies and the party at fault likely have their own attorney or team of attorneys to protect their interests, and you should have one to protect yours. Without a lawyer, you are at the mercy and experience of insurance reps that will try every tactic and loophole to avoid paying out the maximum compensation possible for your claim. When filing an insurance claim on your own, you risk that a simple mistake or discrepancy can result in a claim denial which may eliminate your right to compensation or significantly delay it. With a Lehigh Acres car accident attorney at your side from the outset of the case, you can rest easy knowing your case is in experienced hands. At Dolman Law Group, our team of attorneys and staff knows what is necessary to help you go against the insurance companies and the parties responsible for your Lehigh Acres car accident losses.
How Will a Lehigh Acres Car Accident Lawyer Help You With Your Case?
To understand what advantages having an attorney will bring to the table in your car accident case, it is helpful to know what exactly a car accident lawyer can do. There are many aspects that are part of a car accident claim that you may not consider but that are crucial to the preparation of a case and claim to boost the probability of a successful outcome. The sooner you seek the help of a lawyer, the sooner you can feel at ease and have the assurance that your car accident case is getting the attention it deserves. At Dolman Law Group Accident Injury Lawyers, PA, we help car accident clients like you each and every day. We fight the insurers and those that caused you harm due to negligence for the compensation you deserve. Examples of the duties a Lehigh Acres car accident attorney can take on in your case includes:
Investigate the motor vehicle crash
Bring together evidence
Estimate your car accident damages
Determine who is liable to you for your car accident losses
Engage in negotiations
Prepare for a potential lawsuit
File your case in court and represent you throughout the case, if necessary
Contact Dolman Law Group Accident Injury Lawyers, PA, for Help After Your Lehigh Acres Car Crash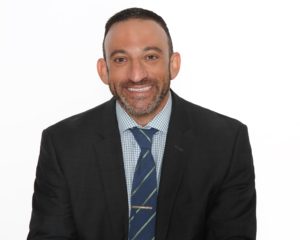 When you sustain injuries in a motor vehicle accident,
contact us
for your free case consultation. Our team of attorneys and legal professionals can figure out your legal options to seek compensation for your losses during an in-person or virtual meeting. With offices across both Florida coasts, you can easily reach Dolman Law Group Accident Injury Lawyers, PA, without going far from Lehigh Acres. We can also come to you if that's easier. Call us today.