Located in Lee County, Bonita Springs features a list of must-see attractions and weather that is mild year-round. Unfortunately, as several hurricanes in recent years prove, when Bonita Springs is in the eye of a major storm, property damage follows suit. Beyond weather phenomena, property damage claims are frequently made for other reasons, such as smoke and fire damage, vehicle damage due to car accidents, termites, and other issues.
If you incurred property damage, the insurance policies you have for your home or business often extend coverage. In some cases, if your property was damaged due to someone else's negligence, you can seek restitution for repairs or replacement through a claim against the at-fault party's relevant liability insurance policy.
Here is a look at common forms of property damage in Bonita Springs and how an experienced Bonita Springs property damage lawyer from Dolman Law Group Accident Injury Lawyers, PA, can help you with your claim.
If Your Property Was Damaged in Bonita Springs, We Can Help
While the purpose of insurance is to provide coverage when something or someone causes harm to you or your property, insurance providers aren't actually in the business of paying out money for claims made by their insured or by others harmed by the negligence of others they insure. Instead, their focus is on collecting premiums.
An experienced Bonita Springs property damage lawyer from Dolman Law Group Accident Injury Lawyers, PA, understands how difficult it is to obtain the coverage you were led to believe you had when you purchased your policy. We are focused on holding insurance companies accountable while helping our clients obtain the compensation they need to move forward.
Our legal team can help you determine the proper policy against which to make your claim. We can also determine a value that fairly compensates you for your loss and aggressively fight for your right to the maximum compensation, whether that involves negotiating a settlement or presenting your case to a court.
The Convenience of a Local Law Office
With the advent of the internet, many people are reaching out to attorneys from other regions to help them file a property damage claim. While there are benefits to law firms that provide services to those who live in different geographical locations, we believe you need a personal connection to the team fighting for your compensation, and the ability to meet with your attorney face to face.
The Dolman Law Group is pleased to offer local offices across Florida and some other locations in Texas, Massachusetts, New York, and Georgia.
Our conveniently located Bonita Springs office can be found at 9220 Bonita Beach Rd SE, Suite 200-12, near the City of Bonita Springs Permit Department and the Community Development Department.
Types of Property Damage Claims that are Filed in Bonita Springs
From severe weather to unsafe building materials, car accidents to termites, there are many ways that an individual can incur property damage in Bonita Springs. Some of the most common types of property damage claims filed in the city include:
Hurricanes
Bonita Springs is at high risk of hurricanes like Hurricane Ian, which made landfall in Cayo Costa, about 37 miles from Bonita Springs, as a category four storm. According to the National Environmental Satellite Data and Information Service, the storm resulted in around $47 billion in damage to homes and commercial properties in the area. High winds, storm surge, and flooding generally cause property damage during a hurricane.
Water Damage from Leaky Cast Iron Pipes
Homes and businesses throughout Florida built before 1975 commonly contained cast iron pipes. Unfortunately, due to the salt content of Florida soil, wet weather, and chemicals used to treat hard water and rust, these pipes often fail, resulting in water damage in a home or business.
Smoke and Fire Damage
Each of the seven fire stations operated by the Bonita Springs Fire Department responds to hundreds of emergencies yearly, including more than 700 fires and other hazards. Fire is an extraordinarily destructive force, destroying property via burning as well as smoke damage and even water damage from the efforts of firefighters to extinguish a blaze.
Termite Damage
According to research from the University of Florida, subterranean termites cause about $32 billion in property damage each year worldwide. They are Six invasive species have come to south Florida. Researchers have suggested area-wide termite management programs, but it is a race against the clock. Existing varieties have the potential to crossbreed and create hybrid species that are even more destructive.
Car Accidents
While we often talk about injuries sustained in car accidents throughout Florida, many accidents on Bonita Springs roadways do not involve injuries or fatalities. As noted by the Florida Department of Highway Safety and Motor Vehicles (FLHSMV), each year around Bonita Springs, more than 7,000 accidents involve property damage only.
When an individual sustains property damage, such as damage to their vehicle, as a result of an accident, they can seek compensation for the cost of repairing or replacing that vehicle by filing a claim against their insurance policy or the policy of another roadway user or manufacturer of defective products.
Other Types of Property Damage that Can Result in a Claim in Bonita Springs
Insurance policies cover damage to many other property types in Bonita Springs, including motorcycles and watercraft, electronics, furniture, jewelry, and artwork. It is important to understand that insurance companies often attempt to avoid payouts on claims involving the destruction of personal property by writing policy exclusions and making the claims process notoriously difficult.
An experienced Bonita Springs property damage lawyer from Dolman Law Group can provide several services to assist you with the claims process. These services include handling communication with the insurer, valuing your claim, negotiating a settlement that fairly compensates you, and even litigating your case if your insurer (or the insurer of an at-fault party) fails to pay the claim.
How You Can Help Your Case Before You Even File a Claim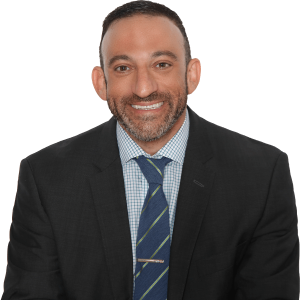 If you've sustained property damage for reasons beyond your control, there are several actions you can take to assist you and your attorney with the claims process, including:
Take photos or videos of the damage incurred. Visual documentation is a powerful way to prove a claim.
Keep all records for expenses you incurred as a result of the property damage, such as receipts for renting a vehicle if your car is disabled by an accident or the bill for your hotel room if a fire or flood at your home caused you to need temporary housing.
Be extremely careful when discussing your claim with the insurance company's claims adjuster. Claims adjusters can use anything you say as a reason to deny a claim. Even something as simple as saying you incurred flood damage instead of water damage can void your claim. Most property insurance policies will cover water damage but won't cover floods. Flood insurance is available through an insurance program offered by the federal government.
Speak with an experienced property damage lawyer from Dolman Law Group as soon as possible to learn more about the claims process.
What Insurance Companies Are Required to Do When They Receive a Claim
When an insurance company receives your property damage claim, they must investigate it according to company policies and industry standards. They must also consider all available information provided with the claim before deciding to deny it and communicate in writing with the claimant and their attorney about the claim's status within 30 days of receiving documentation of the loss.
If the claims adjuster chooses to deny the claim or offer a settlement that is lower than the stated value, they must explain the reason for the denial or the offer. They are also required to notify the claimant and their attorney if missing information is needed to consider the claim. Finally, they must pay undisputed claims within 90 days.
Failing to adequately consider the claim or purposely failing to respond to the claim are considered bad faith insurance practices. If your property damage lawyer determines that the insurance company has acted in bad faith, you can seek additional compensation from the insurer.
The Reasons an Insurer May Deny Your Bonita Springs Property Damage Claim
There are several legitimate reasons why a property damage claim can be denied, such as:
You allowed your insurance policy to lapse, and you no longer have coverage.
You filed your claim after the four-year statute of limitations on Florida property damage claims expired. Claimants in Florida have four years from the date on which the damage occurred to file a property damage lawsuit. Failing to file the claim within that timeframe can have disastrous results on your ability to obtain compensation. The insurance provider is not required to make a settlement offer on expired claims, and the court process is no longer available once the deadline expires.
The damage that you're seeking coverage for is excluded from coverage by your insurance policy. Most homeowners insurance policies, for example, do not provide coverage for damage resulting from floods, hurricanes, or the owner's lack of maintenance. This gives claims adjusters a broad swath of claims they can deny due to policy exclusions.
Lack of proof that the damage occurred. Insurance companies typically require claimants to submit proof of loss, including an inventory of items that were damaged. Helpful evidence when making a property damage claim includes videos or photos of the damage that occurred.
The insurer has reason to believe the claim is fraudulent.
Why You Need an Experienced Bonita Springs Property Damage Lawyer to Assist You
Insurance companies are about making money from premiums, not paying it out in claims. To reduce the value of claims, a claims adjuster does not necessarily have to be truthful about the money available for your claim or what they're willing to cover.
Claims adjusters commonly make lowball settlement offers based on the property being located in a high-risk location, stating that not all of the damage you are claiming (if any) is covered by your policy or even using your own words about the damage you sustained against you.
An experienced property damage lawyer from Dolman Law Group Accident Injury Lawyers, PA, can help you value the claim. Let us help you seek the maximum compensation available through the policy your claim is being filed against and gather the evidence needed to prove the claim.
We can also manage communication with the insurance provider to protect your claim's value from being reduced simply because you used the wrong words to describe how the damage occurred. We can guide you on how your claim is valued and what constitutes a fair settlement. Finally, we can fight aggressively on your behalf for the compensation you need, either through the settlement process or through litigation.
Frequently Asked Questions about Bonita Springs Property Damage Claims
Bonita Springs is known for its Gulf Coast beaches, parks, and welcoming vibe. However, many other city features can result in property damage, such as car accidents and weather-related events. Here are some of the questions that we commonly hear about property damage claims in Bonita Springs.
My property was damaged in a fire. What are the first steps I should take in filing a claim?
After a house fire:
Find a safe place to stay. The smoke and other damage from the fire may make your house uninhabitable, even if it is still standing.
Contact the insurance provider who services your homeowners' policy to start a claim and address your immediate needs. Homeowner's policies generally have loss of use funds available to assist individuals with daily living expenses. If you receive these funds in advance of your claim, you must keep receipts for your expenditures and a record of your purchases.
Protect your home as best as possible to avoid additional damage from the weather or trespassers.
Get a copy of the fire report from the fire department.
Recover your possessions. Homeowners are advised to keep a regularly updated inventory list of their possessions, the date the possessions were purchased, and their value. These lists are helpful when filing a proof-of-loss statement for your insurance company to receive compensation for the repair or replacement of those items.
How long do I have to file a property damage claim in Bonita Springs?
You must file your property damage claim within four years. If you don't do that, you will generally lose your right to use the court process. Unfortunately, missing the statute of limitations will usually also result in the insurance provider denying the claim, as the law doesn't require them to compensate expired claims.
If my car was damaged in an accident that also injured me, do I need to file two separate claims?
If you were injured in a car accident, you must first file a claim against the personal injury protection (PIP) policy that you needed to purchase when you registered your vehicle in the state. If the injury you sustained meets Florida's serious injury threshold, or you registered your vehicle in another state, and you are not subject to PIP requirements, you can bypass the PIP claims process and instead file a claim against the at-fault party's auto liability insurance policy.
If you file a claim against the other driver's policy, you can seek compensation for the injury and damage to your car through a single claim.
How much is the average Bonita Springs property damage claim worth?
Property damage claims feature such a vast swath of different types of property damage and insurance policies that it is impossible to determine an average value. For example, a property damage claim for a house and all its contents destroyed in a fire will likely involve a lot more money and a more extensive claims process than a claim for damages to a vehicle in a car accident.
Even among like circumstances, there are incredible variations. A claim for water damage caused to a bathroom floor due to a leaking toilet is generally valued differently than a water damage claim involving a roof collapsing or the destruction of a home's foundation.
What happens if my property damage claim is denied by my insurance provider?
If your property damage claim is denied, the insurance provider must notify you in writing and include a reason for the denial. They must also provide instructions for the process of appealing their decision.
If you filed a property damage claim on your own and that claim was denied, speak with an experienced property damage lawyer from Dolman Law Group Accident Injury Lawyers, PA. We can assist you in the appeals process, communicate with your insurance provider on your behalf, and help you file a property damage lawsuit if necessary.
What type of services can a property damage lawyer provide for me?
While insurance policies providing coverage for property damage are meant to protect your assets and help you recover from incidents that destroy or damage those assets, the insurance companies who sell these policies are in the business for profit. Being profitable in the insurance industry relies on denying as many claims and coverage areas as possible. They have teams of lawyers who know the loopholes and tactics they can use to do this.
A claimant who attempts to navigate the property damage claims process without an attorney is at a distinct advantage. Most people struggle to understand the language of their policy, let alone the finer points of the law as it pertains to statutes, deadlines, and insurance claims.
A seasoned property damage lawyer from Dolman Law Group Accident Injury Lawyers, PA, can help level the playing field by bringing their experience and deep understanding of insurance and the law to your claim.
We can help you understand what is (and isn't) covered in your policy and help you determine a value to your loss. We can help you file your claim, fill out your proof-of-loss forms, and respond to additional requests for information from your insurance provider. We can also manage communication with your provider to help you avoid the tactics that insurance companies commonly use to avoid meeting contractual obligations they have to their policyholders.
What should I not to say to the insurance claims adjuster?
One of the common tactics that insurance companies use to avoid paying property damage claims is to twist and turn the claimant's words against them. For example, if the claimant states that their home flooded due to a burst pipe, a few more questions and answers would allow the insurance company's claims adjuster to verify that the claimant referred to water damage, not actual flooding. But instead, they will often deny the claim because most standard insurance policies do not cover flooding.
An experienced property damage lawyer from Dolman Law Group can manage communication with the insurance provider to protect your claim from common insurance tactics and work on negotiating a settlement that will provide you with fair compensation for the property damage you sustained.
Why don't standard homeowners policies offer coverage for flood damage?
According to the website Risk Factor, Bonita Springs carries a major risk of experiencing flooding in the next 30 years, which will affect the day-to-day life of the community. Seventy-one percent of the properties in Bonita Springs are at moderate risk of flood damage. It would seem that such a likely event would be covered by standard homeowners' policies. However, it is the likelihood of the event—and the costs for insurance companies providing coverage in high-risk areas each time a weather-related event occurs—that led to most insurance companies excluding coverage for flooding.
It is important to note that anyone, regardless of whether they live in a high-risk area, can obtain flood coverage from the National Flood Insurance Program. This program is maintained by the Federal Emergency Management Agency (FEMA) and provides flood insurance through its network of insurance partners. You may obtain this insurance after a 30-day waiting period before coverage begins.
Is damage to my vehicle covered by my PIP policy?
In Florida, when a driver registers their vehicle, they are required to show proof that they have purchased at least $10,000 in personal injury protection (PIP) coverage, as well as at least $10,000 in property damage liability. The PIP policy is intended as a resource for those who have sustained injuries as the result of an accident to obtain partial coverage of medical expenses and wage loss associated with the injury they sustained. Because this insurance is focused on injury coverage, there is no compensation available for property damage through a PIP policy.
However, if your accident was damaged due to the negligence of another driver, you can seek recovery of the costs associated with repairing or replacing your vehicle through the at-fault driver's property damage liability policy. If you were at fault for the accident or the driver did not purchase insurance (like about 20 percent of Florida drivers), you can also seek compensation for damage to your vehicle through your collision coverage if you have a collision policy.
For damage to your vehicle that was incurred by factors other than a collision, you can also seek to recover the costs of repairing or replacing your vehicle through your comprehensive policy, if you have one. Collision and comprehensive policies are not required in Florida, but drivers can purchase these optional coverages for additional protection.
What types of property damage claims can Dolman Law Group handle?
If your property was damaged in any way, it is important to talk to a property damage lawyer from Dolman Law Group Accident Injury Lawyers, PA, about your legal options.
We can assist with nearly any type of property damage claim. Some of the common types of property damage claims we work on include:
Damage to vehicles as a result of car accidents as well as weather-related events such as rain or hail.
Damage to homes and businesses resulting from hurricanes, tornados, and other weather-related problems, as well as damage caused by cast iron pipes in older homes, items stolen or damaged as a result of criminal activity, and damages caused by fire, smoke, or explosions.
Damage to homes and businesses resulting from a vehicle colliding with the structure.
The theft of items such as jewelry, artwork, equipment, vehicles, and electronics.
The Dolman Law Group legal team believes that individuals and businesses who pay premiums to have insurance policies in place to protect the value of their assets have a reasonable expectation that when these assets are damaged, the insurance company will provide coverage. Unfortunately, insurance companies are often more focused on determining what they don't have to cover.
If you've suffered property damage or the loss of property due to theft, a property damage lawyer from Dolman Law Group Accident Injury Lawyers, PA, can evaluate your claim for free and help you determine the options that are available for you in consideration of the insurance resources you have. With offices across both Florida coasts, accessing services from a local attorney is easy and convenient. Contact our Bonita Springs office today.
If Your Bonita Springs Property Was Damaged, Contact Us
The Bonita Springs property damage lawyers at Dolman Law Group Accident Injury Lawyers, PA, have a deep knowledge of contract law. Let us help you understand your policy and the compensation available for your claim. We will fight for your right to the coverage you've been paying for through your premiums, and we aren't afraid of litigation if your insurance company refuses to pay.
With offices across both Florida coasts, reaching your Dolman legal team is easy. For assistance with your property damage claim in Bonita Springs, contact us online or call us at (239) 307-2634.