How Do I File a Water Damage Claim?
You'll likely need to file a water damage claim by first contacting your insurance company. Your insurer should provide clear steps for how to do so. However, insurance companies are businesses that make their money by collecting more in premiums than they pay out in benefits, which means they're motivated to undervalue or deny your claim altogether. If your insurer tries to deny or undervalue your claim, you should consider hiring a lawyer. A property damage claim attorney can take on the insurance company and insist that they treat you fairly and abide by the terms of their policy. Keep reading to find out how to file a
water damage claim
, what you should expect at each step of the process, and what you can do if your insurer refuses to pay you the fair amount they owe you.
What Causes Water Damage?
Many events can lead to water damage, which may determine which insurance policy covers your losses. These events include:
A burst pipe: A burst or ruptured pipe can send gallons of water gushing into your property, especially if you cannot turn off the water source quickly. Any property with a water connection is at risk of a burst pipe.
A storm: Storms can cause water damage, whether due to wind and rain damage to the property's structure and components, water accumulation due to rain, or overflow from nearby water sources. It can be challenging to distinguish water damage from wind damage when it comes to a storm, but an attorney can help you do so.
Defects in a structure: Minor, often invisible defects can cause significant water damage over time. Damaged shingles, holes in roofing materials or exterior walls, and improperly sealed windows and door jambs can let water seep into the building, slowly damaging it over time.
Sewage backup or toilet overflows: Clogs in your sewage lines, septic tanks, or toilets can prevent water from flowing out as intended, causing it to back up and spill onto your property.
A flood: Most homeowners' insurance policies do not cover floods. Moreover, most private insurers do not offer flood insurance. Instead, the Federal Emergency Management Agency's (FEMA) National Flood Insurance Program (NFIP) provides flood insurance to more than 23,000 participating communities in high-risk areas through a network of more than 50 insurers. Though many insurers are wary of offering flood insurance, this federal insurance program may cover some or all of your flood-related damages, provided you carry a policy.
Your Property Suffered Water Damage—Here's What to Do Now
If water damages your home or business property, your first step is to address the situation and prevent additional harm.
Contact Your Insurer and Review Your Coverage
Before starting the clean-up process, you should alert your insurer of the water damage. Call them and let them know you have suffered water damage if you have not already done so. Be sure to read your policy in detail to determine what it covers and what specific steps it requires you to take to get compensation. If the legal language in the contract seems confusing or vague, consider contacting an experienced property damage attorney to review it with you.
Prevent Further Damage
Your next step is to do what you can to prevent additional damage. Most insurance policies require that you do so and will not cover additional damage if you failed to act promptly. You can protect your property and minimize additional damage by:
Moving or otherwise protecting any items that have yet to suffer water damage
Identifying the source of water damage if you have not already
Taking steps to patch a leak, replace a burst pipe, create a physical barrier, or otherwise address the source of the water damage
Using towels, wet vacuums, and other measures to remove water from your premises
Hiring a professional service to assist in clean-up
Take photos throughout the process, which will be helpful in the next step. And be sure to keep any bills and receipts stemming from this work, as your insurer should compensate you for these out-of-pocket expenses when they approve your claim.
Document the Damage
This step should overlap with the previous step, as you want to demonstrate the full scale of the damage you have suffered without allowing the damage to worsen. You should take photos and videos of the standing water and the damage it caused. This evidence should show the full extent of property damage you have suffered. Augment these photos with an itemized list of all damaged real and personal property. In addition to these photos, you should solicit repair estimates from local contractors. This establishes a baseline for the costs of your repairs. It never hurts to double-check that you have backups of any photographs and videos documenting the damage. If you do not show the full extent of water damage in your home, business, or other property, your insurer might argue that the damage is not as extensive as you claim, refuse to reimburse you for clean-up services, or engage in other bad-faith tactics to avoid paying you the money they owe you.
File Your Claim Paperwork
Now that you've documented the damage and prevented it from worsening, you can
file your claim
with your insurance provider. Again, the terms found in your policy should explain the specific steps you will need to take when filing. You will almost certainly need to file a Sworn Proof of Loss (SPOL) statement, which attests to the extent of the damage, provides documentary evidence supporting it, and protects against fraudulent claims. You will need to bring the SPOL to a notary public to sign it. While the specific rules vary from state to state, insurers generally have about a month from receiving the claim in which to investigate it and either approve or deny it.
Cooperate with the Insurance Adjuster
Your insurer might send a claims adjuster to investigate and substantiate your claim, usually within a few days of receiving your claim. While the adjuster might just review your paperwork if the claim is a small one, they may want to examine the water damage in person if the claim is substantial. Be honest, courteous, and helpful, but remember: the adjuster is an employee of the insurer and tasked with protecting their employer's finances. They will look for anything they can to reduce your payout or deny your claim entirely, so remain on your guard.
Contact a Water Damage Claims Lawyer
Once the adjuster has examined your claim, they will consult with their employer and make a determination about whether they will approve your claim and, if so, how much of the damage they will cover, up to the limits of your policy. Regardless of the outcome, it's a good idea to consult with a lawyer at this point. An experienced water damage claims lawyer can review the insurance company's offer to determine if it is fair given the terms of your policy and the amount of property damage you suffered. If it's not, they can negotiate a fairer offer with the insurer. And if the insurer refuses to budge or resorts to bad-faith efforts to minimize your claim, the lawyer can take them to court to demand that they honor the commitment they made to you.
What Losses May a Water Damage Claim Cover?
Unless your water damage resulted from a flood, your
homeowner's insurance
policy would likely cover water-related damage. Therefore, your homeowner's policy should detail what specific losses it covers. Generally, this includes:
Damage to the structure: Your policy likely covers water damage affecting the foundation, floors, walls, ceilings, roof, and other structural components.
Damage to personal property: Your homeowner's policy may cover any furniture, appliances, electronics, or other personal property that sustained water damage. Note that your policy may not cover certain types of personal property, so you may want to consult with an attorney for clarification.
Relocation necessitated by the damage: Your policy may cover the cost of temporary relocation necessitated by the damage.
The actual amount of compensation provided by your insurer will depend on the specific coverage afforded by your policy. You may have to pay a deductible before you receive any insurance coverage. Your policy may also have coverage limits that cap the amount of compensation you may receive.
Why an Insurance Company Might Deny Your Water Damage Claim
Remember, insurance companies have financial incentives to pay as little as they can get away with, given the terms of their policies. As such, your insurer may argue that they do not have to pay the full value of your claim because:
Poor maintenance of the property, or of specific appliances or components, resulted in your water damage
Water damage accumulated over time, and your policy was not in effect when the water damage began
You did not document the water damage extensively enough to entitle you to compensation
Certain damaged property does not fall within the scope of your insurance policy's coverage
Insurance policies can be dense, detailed, and obfuscated through complicated legalese. Your insurance provider may cite obscure passages to try and avoid paying you fairly. Sometimes, the insincere arguments put forward by insurance companies rise to the level of bad faith, such as when they:
Insist that their first settlement offer is the best you will receive, even if they owe you more than they state
Try to confuse or intimidate you
Try to coerce you into making statements to harm your claim
Stall your claim, hoping that you will eventually accept an unfair offer
If your insurer tries any of these tactics on you, you should immediately get in touch with a water damage claims attorney. Remember: while your insurance provider cares most about its own bottom line, your lawyer works for you wants to recover much money as possible.
How a Lawyer Can Assist with Your Claim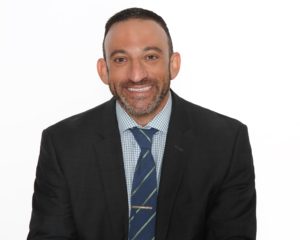 An experienced water damage insurance claim attorney can help you by:
Examining your insurance policies: Insurance policies are deliberately complicated and confusing documents. A single sentence or clause can affect whether it covers certain losses. An experienced attorney can review all of your applicable insurance policies, determine what losses they cover, and negotiate directly with the insurer to make sure it abides by the terms of its commitment to you.
Identifying all of their covered losses: FEMA notes that a single inch of interior water can cause more than $25,000 worth of damage. That figure doubles by the time the water reaches six inches. An attorney can identify your covered losses and determine their monetary cost so that you do not have to rely on your insurer's valuations.
Managing the claims process: Water damage claims involve many moving parts. An attorney can handle many of these steps on your behalf, including coordinating the inspection of your damage with the insurance company and fielding settlement offers. That way, you can concentrate more on putting your life back together and getting back to normal.
Hiring experts to assist with your claim: An expert can add weight to a claim. Whether they are explaining the source and cause of the water damage or helping you calculate the value of your losses, their testimony can be critical in getting you the full compensation you deserve after a covered water damage event.
Negotiating a settlement: Insurance companies do not always make a fair initial offer to their policyholders. An attorney knows how to counter that initial offer and fight back for a more favorable offer. That way, you know that the settlement you eventually accept is enough to cover the full range of losses you have suffered.
Because water damage is so destructive, you'll want to recover the maximum amount possible from your policy. It's best not to leave your claim to chance, and
contact
an experienced water damage claim attorney to represent you in your dealings with your insurer.