With year-round pleasant weather and a welcoming beach vibe, Bonita Springs is popular with tourists and those lucky enough to live in this beautiful city. Unfortunately, although Bonita Springs offers many wonderful opportunities and experiences, sometimes unexpected accidents can lead to severe injuries. If you need a Bonita Springs personal injury lawyer to protect your legal rights after an accident, you are in the right place.
Heavy traffic on roads leading to and from the beaches and on I-75 can cause crashes involving aggressive, impaired, or distracted drivers. Buildings around town commonly contain hazards that can lead to slips and falls and other premises liability situations.
A compassionate Bonita Springs personal injury attorney at Dolman Law Group Accident Injury Lawyers, PA, will listen to your situation, explain your legal options in detail, and describe the services we offer to help you navigate the insurance claims or trial process. Contact us for a free consultation and case evaluation.
Why Should You Partner With a Bonita Springs Personal Injury Attorney at Dolman Law Group?
When you are looking for the best accident injury lawyer in Bonita Springs, you need an ally who treats you with respect, answers all your questions, and keeps you informed throughout your case. At Dolman Law Group, we take pride in the relationships we build with our clients. We've earned the trust of more than 40,000 clients by successfully resolving their claims through tenacious negotiations or trial litigation.
Our legal team offers more than 120 years of combined legal experience, and we've recovered more than $400 million for our injury clients. Most of our new clients reach out to our team after speaking to former clients or reading the stories they allow us to share. During a free consultation, you will have the chance to meet our legal team and better understand our depth of legal experience and our compassionate approach to personal injury situations and the victims who are suffering the consequences.
Contact us today at (239) 307-2634 to learn more.
What Types of Accidents Can Our Bonita Springs Personal Injury Lawyers Handle?
At Dolman Law Group, we handle all types of personal injury claims in Bonita Springs, including:
We also handle many other types of personal injury claims. Give us a call and request a free consultation so we can help you determine whether you have a valid personal injury claim in Bonita Springs.
Common Ways People Suffer Injuries in Bonita Springs
The personal injury claims process is the appropriate avenue for seeking compensation after being injured in a number of different types of accidents caused by negligent behavior in Bonita Springs. Here is a look at the accidents that can lead to a personal injury claim.
Motor Vehicle Accidents
The Bonita Springs area sees more than 12,000 traffic accidents a year, resulting in around 100 deaths and more than 3,500 injuries. These accidents can involve any roadway user, including motorists in passenger vehicles, cars, commercial trucks, or city buses, as well as motorcyclists, pedestrians, and bicyclists throughout Bonita Springs. One of the city's most dangerous intersections is the Old 41 Road and Terry Street roundabout, and traffic accidents are also prevalent on I-75.
The vast majority of motor vehicle accidents are the result of human error. Drivers who cause these accidents are often driving while impaired by alcohol, tired, or distracted, and speeding remains one of the most common causes of collisions in Bonita Springs and throughout Florida.
Medical Malpractice
Many healthcare facilities and providers in and near Bonita Springs provide residents access to top-rated physicians and specialists. Most of these facilities and medical professionals diligently work to provide quality medical services for patients. However, medical errors resulting in injuries to patients are not uncommon, whether in NCH Healthcare Bonita, Lee Health Coconut Point, or other facilities.
Healthcare providers who make a mistake that results in an injury to a patient can be liable for the expenses and psychological impacts incurred by the patient due to the error. This type of personal injury case is known as a medical malpractice claim.
The types of medical errors that commonly result in medical malpractice include:
Diagnostic errors are a failure of a health care provider to provide an accurate and timely explanation of a patient's health problems or communicate the resolution to the patient. Common diagnostic errors include misdiagnosis–giving the patient the wrong diagnosis; missing a diagnosis–failing to diagnose a medical condition; or delayed diagnosis–an unacceptable delay in the diagnosis and treatment of the medical condition.
Prescription errors include administering the wrong dosage or medication for the patient in a healthcare facility or prescribing them the wrong medication or dosage.
Birth injuries can occur due to the doctor's failure to provide adequate medical care during the birth process. Some errors resulting in a birth injury include the failure to diagnose a medical condition that requires medication or a cesarean section, failure to provide a cesarean section when laboratory or imaging tests indicate the surgery is medically necessary, or failure to monitor the infant's vital signs during and shortly after the birth.
Surgical errors can involve improper administration of anesthesia; injury to organs and tissues surrounding that which is being surgically repaired; failure to monitor the patient's vitals during a surgical procedure; or even wrong-site or wrong-patient surgery, or medical staff leaving a surgical tool, sponge, or towel inside the body cavity after completing the procedure.
Failure to take an accurate patient history would have given the provider information that could assist them in determining the patient's proper diagnosis and informing them of medications that the patient is taking that could interact poorly with the treatment provided.
Discharge errors include prematurely discharging a patient after a procedure without ensuring that the patient can recover at home or failing to provide the patient with adequate home care instructions.
Failing to inform the patient of all known risks of a recommended procedure, if those risks were severe enough, the patient would have likely requested a different treatment option if they had known.
Premises Liability
Those who control properties where others are invited for business or personal purposes are responsible for protecting their guests from hazardous features that could cause injuries.
This responsibility generally involves regularly inspecting the property to search for hazards and either promptly repairing those hazards or posting a prominent warning sign in the area of the hazard so guests know to watch out for it.
Some of the types of premises liability matters that can result in an injury and a legal claim include:
Slip and fall accidents occur when a guest slips on something or trips over an obstacle and falls. This is the most common type of premises liability claim. Common factors that lead to slip-and-fall accidents include liquid or debris on the floor; broken handrails; worn or torn flooring material; and damaged sidewalks or parking lots.
Swimming pool accidents. There are a number of swimming pools available for public use, as well as many hotels, apartments, and backyard pools throughout Bonita Springs. Accidents can occur due to lack of supervision of small children around the pool; failure to provide an enclosure that would prevent children from wandering into the pool while unattended; failure to adequately maintain the pool's electrical and filtration system; as well as slip-and-fall accidents caused by wet surfaces around the pool.
Elevator and escalator accidents often involve a lack of maintenance and malfunctioning parts on the apparatus.
Amusement park accidents can include slip-and-falls on the park grounds, injuries resulting from known criminal activity in the area, or improper operation and maintenance of the rides.
Negligent security is the failure of the property owner or manager to protect guests from criminal activity in the area. Property owners can provide locks on windows and doors of rented homes or hotel rooms, security personnel in businesses or security patrols in commercial or apartment parking lots, or video surveillance of a property to protect their guests.
Dog bites are generally filed against a homeowner's or renter's liability insurance policy.
Defective Products
The residents and visitors of Bonita Springs rely on hundreds of different types of products, including prepared or manufactured food products, medications, auto parts, appliances, clothing, children's toys, and much more. The manufacturers of these products must ensure that they are reasonably safe when used according to labeled instructions.
Three product defects can result in a personal injury claim, including:
Defects related to how the manufacturer engineered the product.
Defects during the process of manufacturing the product.
Defects related to labeling instructions for how to use the product or its risks.
Nursing Home Abuse
Bonita Springs is a popular area in which to retire, and over 40 percent of the population is over 65. Twenty nursing homes provide service to Bonita Springs residents, including a handful in the city and several more in the surrounding region.
Incidents and accidents that occur in a nursing home that can lead to a personal injury claim include:
Neglect is the failure to provide the resident with necessities, such as adequate nutrition; assistance with toileting and personal hygiene; supervision to avoid residents falling or wandering away from the facility; or failure to provide medications or proper health care to residents.
Physical abuse can include slapping, punching, pushing, or otherwise inflicting physical harm on the resident or physically or chemically restraining the resident for any reason except emergency restraints to protect the resident or others from harm.
Sexual abuse includes unwanted sexual contact, forcing the resident to view pornography, inappropriately touching the resident, and sexual penetration.
Workers' Compensation
Workers' compensation is a type of no-fault insurance policy that most employers in Florida are required to provide for their employees. This policy covers expenses related to wage loss and medical treatment for workplace injuries and illnesses. Because this coverage is provided, workers are generally barred from seeking compensation for their injuries through a personal injury lawsuit against an employer or coworker.
However, in certain circumstances, the personal injury claims process is the proper avenue to seek compensation for a workplace injury. These circumstances involve third-party liability, such as an injury to a delivery driver caused by another motorist or an injury to a subcontracted construction employee resulting from a negligent general contractor.
An experienced attorney who handles both personal injury and workers' compensation claims can help you determine whether a workers' comp claim or a personal injury claim is the appropriate avenue for you to seek compensation for your injury.
Wrongful Death
Some accidents and incidents that occur in Bonita Springs result in fatal injuries. When a person dies as a result of another's negligence, they often leave behind family members who counted on them for service and support and are now reeling from the psychological impacts of the loss. Florida's wrongful death law permits an administrator or executor of the decedent's estate to file a wrongful death claim to seek compensation for family members and the estate.
This includes financial losses, such as final medical costs; expenses related to the funeral and burial or cremation; the loss of services and support that the decedent provided to their dependent family members; and the value of earnings and benefits the decedent would have been reasonably expected to earn throughout their working years if they had survived the accident.
Claimants can also seek compensation for the quality-of-life impacts family members incurred due to the loss, including the loss of companionship and protection, parental guidance, and instruction.
You can drop by our office to speak with an attorney about your claim at no cost, or you can call us to set up an appointment. If you cannot make it to our office, we will gladly meet you at your home, hospital room, or another location convenient to you. We also offer video teleconferencing.
Bonita Springs Accident Statistics
Bonita Springs is a thriving community of nearly 54,000 people in Lee County, Florida. The area has a lot of offer both visitors and residents alike, but that also means you run the risk of getting into car accident virtually anywhere in the city. Here are some recent traffic accident statistics for Lee County and the Bonita Springs area according to the Florida Department of Highway Safety and Motor Vehicles (FLHSMV):
15,282 total vehicle accidents, resulting in 8,847 injuries and 133 fatalities
333 motorcycle accidents, resulting in 29 fatalities
344 pedestrian accidents, resulting in 32 fatalities
319 bicycle accidents, resulting in 9 fatalities
The area also reported 4,191 hit and run accidents that injured 797 and killed 11.
Common Types of Injuries People Suffer in Bonita Springs
People can suffer a wide range of injuries in accidents in Bonita Springs. Some common types of personal injuries that people often experience include:
Fractures and broken bones
Concussions and traumatic brain injuries
Back injuries
Soft tissue injuries
Deep cuts and lacerations
Joint injuries and dislocations
Head and face injuries
Eye and ear injuries
Spinal cord injuries
Internal injuries
Amputations
Burn injuries
Crush injuries
Along with physical injuries, people also suffer from emotional and psychological injuries, such as emotional distress, anxiety, depression, or post-traumatic stress disorder (PTSD), resulting from traumatic events.
The attorneys at the Dolman Law Group can help ensure you get the proper medical treatment you need for your Bonita Springs injuries and represent you throughout the process of obtaining compensation from those responsible.
What Should I Do After an Accident in Bonita Springs?
If you're involved in an accident in Bonita Springs, there are several important steps you should take to ensure your safety, protect your rights, and gather necessary information for potential insurance claims or legal actions. Here's what you should do after an accident:
Check for Injuries: First and foremost, check yourself and others involved for injuries. If there are serious injuries, call 911 for medical assistance immediately.
Move to Safety: If it's safe and possible, move your vehicle or yourself to the side of the road or a safe location to prevent further accidents or injuries.
Call the Police: Even for minor accidents, it's a good idea to call the police. They can create an official report, which can be valuable for insurance claims or legal proceedings. Florida law requires you report any accident involving injuries or death or property damage over $500 to authorities.
Exchange Information: Exchange contact, insurance, and vehicle information with the other parties involved in the accident. This includes names, phone numbers, addresses, insurance policy details, and license plate numbers.
Gather Evidence: Take photos of the accident scene, vehicle damage, injuries, road conditions, traffic signs, and anything else relevant to the accident. Visual evidence can be valuable later.
Collect Witness Information: If there were any witnesses to the accident, gather their names and contact information. Their statements may be useful in determining fault.
Do Not Admit Fault: Avoid making statements that could be interpreted as admitting fault. Stick to the facts and let the investigation determine liability.
Seek Medical Attention: Even if you don't feel seriously injured, it's advisable to seek medical attention. Some injuries may not be immediately apparent, and a medical record can be valuable for insurance claims.
Notify Your Insurance Company: Report the accident to your insurance company as soon as possible. Provide accurate and honest information about the accident.
Consult an Attorney: If you've been injured, consulting a personal injury attorney can be beneficial. They can guide you through the legal process, help protect your rights, and advise you on the best course of action.
Preserve Evidence: Keep copies of all documentation related to the accident, including police reports, medical records, bills, and correspondence with insurance companies.
Follow Medical Advice: If you've been injured, follow your doctor's advice for treatment and recovery. This helps establish the extent of your injuries and damages.
Document Your Experience: Keep a journal or notes detailing your injuries, pain levels, and how the accident has impacted your daily life. This information can be useful for your case.
Since each personal injury case is unique, you may not go through all the steps listed above. However, you always want to prioritize your health and well-being and consult an experienced Bonita Springs accident attorney for help. They can ensure that your rights are protected and that you take appropriate actions.
How Do I Know If I Have a Personal Injury Claim in Bonita Springs?
Just because you sustained injuries in an accident in Bonita Springs, that does not automatically qualify you to receive compensation. You may only pursue compensation from another party if their negligence or wrongdoing caused your injuries.
This is why it's so important to consult a personal injury attorney to discuss your case. Since virtually all personal injury claims rely on negligence, your personal injury attorney must show these elements of negligence to prove liability:
The at-fault party had a duty to take reasonable actions in a given circumstance to avoid causing physical injury or property damage.
The duty owed by the at-fault party was breached when they took harmful actions or failed to take actions that did not avoid harm.
The breach led to an accident which caused your injuries.
You experienced damages as a result.
Your attorney and their legal team will help you gather the evidence needed to prove your claim and justify its value, including accident reports, medical records, witness testimony, photographs from the accident scene, or video surveillance showing how the accident occurred.
How Do Florida's No-Fault Insurance Rules Impact My Ability to File a Car Accident Claim?
In Florida, drivers must purchase a no-fault personal injury protection (PIP) insurance policy of at least $10,000 to register their vehicle.
This policy provides coverage of:
These no-fault policies provide coverage regardless of who was responsible for the accident. When expenses related to the injury exceed the policy limits or the claimant's injury meets the state's serious injury threshold, the claimant is then permitted to seek compensation through a personal injury claim.
Florida's serious injury threshold includes injuries that:
Result in a significant and permanent loss of bodily function
Are permanent, within a reasonable degree of medical probability
Result in substantial and permanent scarring or disfigurement
Result in death
Which Monetary Damages Can a Bonita Springs Injury Attorney Recover for You?
Legal damages are awarded to compensate an injured accident victim for the financial losses related to their accident or injury. When we bring a personal injury claim, our goal is to make our client "whole" again–as much as possible–by holding the at-fault person responsible for paying our client's losses. We believe no one should have to pay for expenses that resulted from another party's bad negligence or recklessness.
Some financial damages are easily valued, like the cost of repairing your car or medical costs. Receipts and bills can be offered to prove these types of damages. Other damages, known as general or non-economic damages, are more difficult to value in dollars because they are abstract concepts, such as pain and suffering. For example, how do you put a dollar amount on being able to hold your grandchild? What is the monetary value of losing your intimate relationship with your partner? We can help determine the legal value of these important losses.
Examples of Economic Damages Requested in Personal Injury Claims
Some common damages claimed by personal injury victims may include:
Medical expenses: This category includes the cost of medical care, surgery expenses, medications taken, physical and occupational therapy, and more.
Future medical treatment: We can help estimate the cost of medical care you will need in the future due to your injuries, including future doctor visits or procedures. Injured parties suffering from serious injuries like traumatic brain injuries can face the consequences for the rest of their lifetimes and can request compensation for related costs.
Lost income: You may be able to request lost wages to replace the income you will lose when you miss time at work after your accident. Whether you miss work for recovery or doctor's appointments or because you can't do the same job anymore, you can request payment for lost income money now and in the future. If you can no longer return to your job at the same level, or you miss out on promotions or advancements in your field, you may request that lost future income as well.
Damage to Property: If your personal property was damaged in the accident, for example, if you must repair or replace your car or some valuable items that were lost or damaged in a motor vehicle accident, you could request compensation for those expenses as well.
Examples of Non-Economic Damages Allowed Under Florida Personal Injury Law
Pain and suffering: After an accident, you may decide to seek compensation for the pain and suffering you experienced during and after your accident.
Emotional distress: Often, serious accidents cause psychological issues, including nightmares, fear, anxiety, and conditions like PTSD. If you are struggling with mental or emotional issues related to your injury, you may qualify for compensation to help with counseling or other treatment.
Damage to relationships: If your family relationships are suffering after your accident, you could recover damages for these losses. This loss is called loss of consortium when it involves a spouse or partner.
Loss of enjoyment of life: If you can no longer do something that previously brought you joy, like playing a sport, creating artwork, building something with your grandchildren, or simply going on walks, your injury attorney could request compensation for these losses.
At Dolman Law Group, we also help resolve wrongful death cases. These claims arise in personal injury situations where the victim has passed away from their injuries or related complications. In a wrongful death action, we help the surviving family members pursue financial recovery to help pay medical bills, funeral and burial costs, cover loss of services, conscious pain and suffering, lost income, and the emotional losses the family has endured.
How Much Is the Average Settlement for a Personal Injury Claim in Bonita Springs?
Every personal injury claim has unique characteristics, and every settlement reflects the unique willingness of the parties involved to compromise to resolve the claim outside of court. Because all these traits are specific to the claim they involve, there really is no average settlement.
Several factors can influence the value of a claim, such as:
The amount of insurance coverage the at-fault party carries for situations like this. Insurance is how nearly all personal injury claims are compensated. While it is possible to seek compensation from an uninsured party and even obtain a court decision in your favor, collecting an uninsured claim can be extremely difficult.
The severity of the injury you suffered. More severe injuries often result in more painful treatments, longer hospitalizations, and bigger impacts on the claimant's quality of life. Individuals who can no longer work due to suffering permanent injuries can seek compensation for lost earning capacity.
The amount of income the claimant was earning before the accident occurred. Many of the types of compensation you can seek result from income loss. It stands to reason that the more the person was earning when they became injured, the more they stand to lose if those injuries permanently impact their ability to work.
The level of recklessness or intention the at-fault party displayed that led to the accident. In some Florida personal injury claims, the claimant can seek punitive damages. This involves compensation that is not meant as repayment for the expenses and impacts of the injury but to serve as a financial consequence for intentional misconduct or gross negligence.
How Long Do I Have to File a Personal Injury Lawsuit in Florida?
The statute of limitations is a legal deadline for certain types of lawsuits. All states determine their statute of limitations, which varies depending on the type of claim. For most types of Florida personal injury claims, plaintiffs must file lawsuits in court within two years of the injury.
The deadline to file general negligence cases was recently reduced to this two-year timeframe. Other common injury claims' deadlines include the following:
You must file medical malpractice claims within two years of discovering the injury or no later than four years after the injury occurred.
You must file wrongful death claims within two years of the date of death.
For individuals incapacitated by the injury and unable to file a claim, the statute of limitations can be paused until they regain their mental capacity. However, the claim must be filed within seven years after the date of injury in these cases.
Child injury claims. A parent filing the claim on behalf of the child may only have two years to do so. However, if the child opts to seek compensation on their own once they reach the age of majority (18), they may have additional time after their 18th birthday to file their claim.
Always speak with an experienced personal injury lawyer to understand the filing deadlines that apply to your specific circumstances. The statute of limitations is significant because if you miss this filing deadline, you will lose the right to seek compensation for your injuries. While most claims are resolved through a settlement before the trial begins, insurance providers will usually not negotiate a claim after this deadline because they no longer face the legal consequence of litigation.
Can I Afford an Injury Attorney in Bonita Springs?
One of the main reasons people do not hire a personal injury attorney is the mistaken belief that they can't afford legal representation. Personal injury lawyers play a crucial role in the injury claims process, providing those without legal education and experience access to the claim process. You deserve the ability to recover the compensation you need without becoming frustrated by the process or being taken advantage of by the high-powered legal counsel and aggressive adjusters retained by insurance companies.
Because a lawyer's role is so crucial to an accident victim's ability to receive compensation, most injury attorneys use a contingent fee billing method. This arrangement provides access to quality legal services to anyone who needs legal help, regardless of their financial status.
As the name suggests, a personal injury attorney's payment is contingent upon their ability to garner fair compensation on behalf of their client. When an individual decides to hire an attorney to assist them with their claim, they enter into a contingent fee agreement. This agreement designates a percentage of the claimant's compensation as payment for the attorney's services. If the claimant does not receive compensation for their claim, they do not have to pay the legal team for the work they did on the case.
If the claimant receives compensation, the attorney will deduct the agreed-upon payment before turning over the remainder of the money to the claimant.
How Long Will My Bonita Springs Personal Injury Case Take to Settle?
The duration of a personal injury case in Bonita Springs can vary widely depending on several factors. It's important to note that each case is unique and can be influenced by specific circumstances. Here are some factors that can impact how long your personal injury case might take to settle:
Severity of Injuries: The extent of your injuries and the required medical treatment can significantly impact the timeline. Cases with more severe injuries might take longer due to the need for extended medical care and recovery.
Medical Treatment: It's advisable to wait until you've reached maximum medical improvement (MMI) before settling your case. This ensures that all medical costs and future treatment needs are accurately accounted for.
Evidence Collection: Gathering evidence, such as accident reports, witness statements, medical records, and expert opinions, can take time and influence the timeline.
Negotiation Process: The negotiation process with insurance companies or the responsible party's representatives can vary in length. It depends on the complexity of the case, willingness to cooperate, and the extent of damages.
Legal Process: If a settlement cannot be reached, your case might proceed to litigation. The court's schedule, discovery processes, and trial dates can extend the timeline.
Case Complexity: Complex cases involving multiple parties, unclear liability, or intricate legal issues may take longer to settle. Simpler cases with clear liability and straightforward damages calculations might settle more quickly.
Insurance Company Response: Insurance companies might take varying amounts of time to respond to claims, investigate, and make settlement offers.
Settlement Discussions: The willingness of both parties to negotiate and come to a fair settlement can influence the timeline. If there are disagreements or disputes regarding liability or damages, the process can take longer.
Trial: If your case goes to trial, the court's schedule, availability of judges, and the complexity of the trial itself can lead to a longer resolution time.
Due to these variables, it's challenging to provide a specific timeframe for settling your Bonita Springs personal injury case. Some cases might be resolved in a matter of months, while others could take a year or more. Working closely with an experienced personal injury attorney in Bonita Springs can help you understand the potential timeline for your specific case and guide you through the legal process, ensuring that your rights are protected and you make informed decisions along the way.
Can I Still Recover Damages If I Was Partially Responsible for Causing the Bonita Springs Accident?
Yes, you may still be able to recover damages for a personal injury claim in Bonita Springs, even if you were partially responsible for causing the accident. Florida recently amended its tort policy to follow a modified comparative fault rule. Now, injured parties may not recover compensation if they are found to be more than 50% at fault for the accident and their injuries. Also, your amount of compensation will be reduced based on your percentage of fault.
Here's how the new modified comparative negligence rule works in Florida:
Apportionment of Fault: When multiple parties are involved in an accident, including you, the court or insurance adjusters will assign a percentage of fault to each party.
Calculation of Compensation: Your potential compensation will be reduced by the percentage of your own fault. For example, if you were found to be 20% at fault and your total damages were $100,000, you could recover 80% of the damages, or $80,000.
Threshold for Recovery: As long as you are less than 50% at fault, you can still recover damages. If you are found to be more than 50% at fault for the accident, you may not be eligible to recover any compensation.
Keep in mind that insurance companies and opposing parties may try to assign a higher percentage of fault to you in order to reduce their own liability. This is where having legal representation becomes crucial. An experienced personal injury attorney can advocate on your behalf, gather evidence to support your claim, and ensure that your level of fault is accurately assessed.
If you believe you may be partially responsible for the accident that caused your injuries, you should consult with a qualified personal injury attorney in Bonita Springs right away. The attorneys at Dolman Law Group can provide you with personalized legal advice based on the specifics of your situation and help you navigate the legal process to seek the maximum compensation available to you.
What's the Personal Injury Claims Process in Bonita Springs?
In Florida, when someone is injured in an accident or incident caused by someone else, they can use the personal injury claims process to file a claim against the liability insurance policy held by the at-fault party.
This could be an auto liability policy if the claim involved a serious injury incurred in a motor vehicle accident, a business or homeowner's policy for injuries incurred as a result of a premises liability matter, or a business liability policy if a defective product caused the injury. If the insurance provider fails to pay the claim, your attorney can file a personal injury lawsuit on your behalf. If your case goes to trial, a judge or jury will hear both sides and determine whether the at-fault party is liable and how much compensation they owe you. The court will then award you damages if it sides in your favor. Either side may appeal the verdict if they feel judicial errors or procedural mistakes altered or affected the outcome.
Contact a Dedicated Bonita Springs Personal Injury Lawyer at Dolman Law Group Today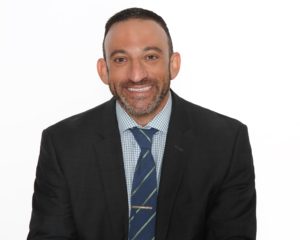 If you've been injured in an accident that was caused by someone else's negligence, trust an experienced Bonita Springs personal injury lawyer from Dolman Law Group Accident Injury Lawyers, PA, to guide you through Florida's personal injury claims process. Our mission is to help injured accident victims obtain the compensation they deserve.
We understand the difficulties you're facing and the aggressive tactics you may endure from insurance adjusters. Let us deal with the insurance companies and build a solid case to help you recover the maximum amount of compensation possible. For your free case evaluation, contact us online or by calling (239) 307-2634.
Client Reviews
Rating: 5/5 ⭐⭐⭐⭐⭐ "Matt Dolman and all of his staff are an amazing group of people to work with. They are a class act, extremely knowledgeable and aggressive. Any time I had questions or needed help with something on my case, I received immediate attention. They always had my best interests in mind and with that were able to settle my Personal Injury case for the maximum amount available. I would highly recommend this firm for representation and will use Matt Dolman for all my legal needs in the future." - Carly B.
Rating: 5/5 ⭐⭐⭐⭐⭐ "I highly recommend Dolman Law Group! I was rear ended at a stop light and was injured. Julia Dolman has been handling my case ever since the beginning and she is great! She is very knowledgeable and caring. I felt like family and not just a client. She has helped me throughout the process. We recently settled my case and I couldn't be happier with the outcome! If you're looking for an awesome lawyer you've come to the right place." Arynn H.
Read more reviews on Google!
Resources
Bonita Springs Emergency Rooms
If you or a loved one suffered serious injuries in Bonita Springs, be sure to get immediate medical attention from one of the area's emergency rooms or urgent care centers:
*Disclaimer – Dolman Law Group does not endorse these medical providers, nor do we profit from having them listed on our website.
Bonita Springs Courthouses
Neighborhoods We Serve in Bonita Springs:
Dolman Law Group serves the following neighborhoods in Bonita Springs:
Barefoot Bay 34134, Bonita Landing 34135, Highland Woods, Palmona 34135, Pelican Landing, Vasari 34135
All Areas We Serve in Florida