Hernando County sees many motorcycle accidents, including Spring Hill. Motorcycle accidents often result in severe injuries and fatalities, with the limited protection of motorcyclists making them significantly more vulnerable to harm than other motorists. Suppose you or a loved one is in a Spring Hill motorcycle accident and believe another party was responsible. In that case, you may be able to recover full compensation for injuries and other damages.
The experienced lawyers at Dolman Law Group Accident Injury Lawyers, PA, have handled many motorcycle accidents over the years. As some of the most trusted Spring Hill motorcycle accident lawyers, we have helped clients recover millions in compensation in accidents resulting from negligence.
Why Choose Dolman Law Group Accident Injury Lawyers, PA?
Suppose a motorcycle accident occurs in Spring Hill, and you or a loved one suffers injuries, property damage, and other damages. In that case, you should work with attorneys who will help protect your legal rights and seek total compensation. A dependable law firm will provide the proper representation to help successfully handle these cases.
When you connect with our attorneys to discuss a motorcycle accident case in Spring Hill, you'll be able to work with lawyers who understand the serious nature of these accidents. We also understand that insurance companies have certain biases against motorcyclists, which could lead insurers to work harder to reduce or deny claims and lawsuits.
In addition to assisting with the claims process, we offer litigation services for clients whose cases go to trial. Our lawyers are experienced litigators who have plenty of knowledge of courtroom proceedings and can build a strong case.
Our clients in Spring Hill also have easy access to our office in Tampa. You'll find our Tampa office north of Upper Tampa Bay Park and south of the Tampa Bay Downs horse racing track, right off 580. For added convenience, we can also meet virtually if you cannot visit our offices or meet in person. Regardless of the motorcycle accident location in Spring Hill, we're here for you.
We have helped many victims of motorcycle accidents get the compensation they deserved.
While only past results and no guarantee of future success, here are some of the settlements we recovered:
$1.4 million for a motorcycle accident victim who sustained multiple serious injuries
$1 million for a victim who suffered a traumatic brain injury (TBI)
$415,000 for a victim who required cervical fusion surgery
$320,000 for a victim requiring a cervical spine fusion surgery
Schedule a free consultation with our attorneys to find out whether you have a case we can handle. We'll review the details of your case and help you discover the options available. Call our office today or reach out to us online to schedule your next consultation.
Spring Hill Motorcycle Accident Compensation
Victims may be able to recover various damages in Spring Hill motorcycle accident cases. These accidents often result in serious or even fatal injuries to motorcyclists and others, along with costly property damage. Victims may recover economic and non-economic damages in these cases.
Economic damages are typically easy to calculate and account for various expenses, including medical treatment, property damage, and rehabilitation. These cases could also involve non-economic damages that aren't as easy to calculate and are more subjective.
The economic damages involved in Spring Hill motorcycle accidents could include:
Medical bills, including the cost of ambulances and hospitalization
Lost income resulting from recovery periods or disability that render an employee unable to work
Lost earning capacity that results from a disability
Physical therapy and rehabilitation, including vocational rehabilitation
Vehicle damage and other types of property damage
Victims may also seek compensation for non-economic damages such as:
Disfigurement
Loss of enjoyment of life
Loss of consortium (relationship)
Mental anguish, including post-traumatic stress disorder (PTSD)
In addition to these damages that compensate victims for their losses and suffering, cases may involve punitive damages. The court may award these to punish defendants who practiced gross negligence resulting in an accident. These damages aim to prevent the defendant and others from engaging in similar levels of negligence or malicious behavior.
If you're unsure how much your case is worth and the damages involved, the Spring Hill motorcycle accident attorneys at Dolman Law Group Accident Injury Lawyers, PA, can help. We'll look at all of the details of your case to determine how much it's worth, with the ability to account for all potential economic and non-economic damages. We may also determine whether punitive damages might come into play.
We'll look closely at all evidence to calculate damages, including medical records, property damage, and other types of crucial documentation.
Why Motorcycle Accidents Take Place in Spring Hill, Florida
Many accidents take place in and around Spring Hill, Florida. Often, these involve motorcyclists. Recent crash data from the Florida Highway Safety and Motor Vehicles (FLHSMV) counted 8,639 motorcycle accidents in Florida in a single year, with 624 motorcycle accidents resulting in fatalities. Even if accidents aren't fatal, the exposure of motorcyclists without the protection of a vehicle often leads to serious injuries that result in permanent damage and disability.
Certain streets are more dangerous than others in Hernando County in and around Spring Hills. U.S. 19 is among the most dangerous roads in this area, with many accidents occurring on this stretch. People may get involved in accidents at all times, whether passing through the area to or from Tampa or on their commute to or from work. Drivers and motorcyclists unfamiliar with the area may not be familiar with the roadways or where they lead, which could further increase the risk of making the wrong maneuvers.
Florida has a statute of limitations in place for motorcycle and other vehicle accidents, like other states across the country. This statute gives accident victims a limited amount of time to file a claim or lawsuit with insurance companies or the courts. In Florida, the statute of limitations for accidents resulting from negligence is four years. After this time passes, victims will either struggle or find it impossible to recover compensation with a successful case. The sooner you file after an accident, the more you'll increase your chances of recovering full compensation as you avoid exceeding the statute of limitations.
The experienced and knowledgeable attorneys at Dolman Law Group Accident Injury Lawyers, PA, can help victims of motorcycle accidents recover the compensation they deserve within the time they require it. We may be able to provide representation for you if you believe that another party's negligence contributed to an accident and subsequent injuries and other damages.
Common Types of Motorcycle Accidents and Injuries in Spring Hill, FL
Some types of motorcycle accidents in Spring Hill and across the country are more common than others.
Some of the most common types of accidents involving motorcycles include:
Head-On Collisions. These accidents occur when a motorcyclist collides head-on with another vehicle. The high speeds of both vehicles traveling in opposite directions often lead to some of the most serious injuries upon impact. According to the Insurance Information Institute (III), these accidents account for 58 percent of motorcycle accident fatalities.
Left-Turn Accidents. Motorcycle accidents often occur when motorists either fail to notice a motorcyclist or adjust their speed improperly and make an unexpected left turn. The vehicle would then hit the motorcycle when either overtaking the motorcycle or crossing an intersection.
Impaired Driving Accidents. Motorcyclists or other motorists may also operate vehicles when impaired, whether under the influence of alcohol or other drugs. Driving while intoxicated greatly reduces awareness, reaction time, and judgment, increasing the risk of serious accidents.
Corner Turning Accidents. Motorcycles may have difficulty making a corner turn, with the ability to lose balance due to certain elements such as water or gravel. The motorcycle may also lose traction and veer into oncoming lanes or into other nearby objects, potentially leading to an accident.
Lane-Switching Accidents. Motorcyclists frequently change lanes when maneuvering through traffic between vehicles. Motorcyclists could lose their balance in the process of lane-splitting or otherwise lose control and hit other vehicles.
If a motorcyclist or another motorist gets involved in an accident, they may sustain:
Crush injuries
Traumatic brain injuries (TBIs)
Broken bones
Spinal cord injuries
Negotiating With Insurance Companies
You may consider filing a claim with insurers on your own following a Spring Hill motorcycle accident, but this process may sometimes result in unfair settlements. Insurance adjusters may appear helpful and eager to give you a fair settlement based on the nature of your accident, but adjusters aren't on your side.
Instead, adjusters work for insurance companies and want to avoid large payouts when possible. As they look for ways to minimize settlements, they'll look for any reason to reduce your settlement or deny your claim entirely.
When negotiating with insurance companies, you may make some mistakes if you're unfamiliar with the claims process. You may inadvertently make a compromising statement or give insurers information they don't need, leading to a damaged claim or denial.
If you want to avoid potential issues with insurance negotiations after an accident, you should consult a Spring Hill motorcycle accident lawyer first. Our attorneys here at Dolman Law Group Accident Injury Lawyers, PA, have the experience to assist with negotiations. We can connect with insurers, prepare statements, and properly organize and present evidence to help maximize settlements.
What to Do After a Motorcycle Accident in Spring Hill
If you are involved in a motorcycle accident in Spring Hill, there are some steps you should take to increase your chances of filing a successful claim and making a full recovery. The following are some specific courses of action:
Seek Treatment
The most important step to take is to ensure you and other victims receive the treatment you need. If you require immediate treatment after an accident, wait for an ambulance to arrive. If you haven't sustained immediately visible injuries, you should still see a doctor at the earliest convenience to get a proper medical examination.
A medical professional can assess your health, prescribe treatment for any injuries before they become more severe, and generate medical records that may support a claim. It's also important to adhere to your doctor's treatment plans.
Contact the Authorities
If anyone sustains injuries or significant property damage develops, contact the authorities. The police will be able to create an official police report, and you can provide any pertinent details about the case to the police while your memory is still fresh.
Collect Information From the Parties Involved
You should also exchange all relevant information with other motorists and witnesses involved. You should get information such as names, addresses, phone numbers, license plate numbers, and insurance details.
Gather and Maintain Evidence
Another critical step is collecting as much information as possible about the accident. This could include photos or video footage of any property damage and injuries and witness statements.
Speak With an Attorney
Before reaching out to insurers or responding to initial settlement offers, you may want to consult an experienced Spring Hill motorcycle accident lawyer. An attorney can review your case and determine which steps to take based on the details involved.
What causes Spring Hill motorcycle accidents?
There are many potential causes of motorcycle accidents in Spring Hill, with some of the most common causes including:
Speeding
Accidents may result from speeding, often when motorcyclists enjoy the thrill of traveling at high speeds along highways and other stretches. However, speed-related accidents may also result from inadvertently riding at unsafe speeds. For example, adverse weather conditions or features along the road could require motorcyclists to slow down to avoid losing control.
Other motorists may also speed, which can cause significant damage to vehicles and harm to motorcyclists who don't have the same level of protection from impact.
Alcohol and Drug Use
Motorcyclists or other drivers on the road may operate vehicles while under the influence of alcohol or drugs, which would severely impair judgment and riding ability. Even one drink has the ability to impair riding and driving ability. Certain controlled substances and medications can also negatively affect motorists' ability to operate any vehicle, substantially increasing the risk of an accident.
Inexperience with Riding
Motorcyclists may get involved in an accident if they don't have sufficient riding experience and training. New riders should try to avoid any challenging terrain and roads that might cause them to lose control of the motorcycle until they're comfortable. They should also ensure their education is adequate and that they have gained the knowledge and skills necessary to operate a motorcycle safely.
Distracted Riding
Like other motorists, motorcyclists could face certain distractions on the road. For instance, a motorcyclist might look elsewhere off the road, including their instruments or phone, along with objects on the side of the road. This momentary distraction could easily cause an accident in a split second of inattention.
Poorly Maintained Motorcycles
Like other vehicles, motorcycles require routine maintenance and occasional repairs to keep them in good condition. If motorcyclists neglect to perform maintenance or get professional maintenance services, their motorcycles could experience wear and eventually malfunction. Tires may sustain damage until they blow out, or other parts may fail, causing serious accidents in many cases.
Poor Weather Conditions
Inclement weather may also increase the risk of motorcyclists losing control. In a city like Spring Hill, heavy rain and high winds could put motorcyclists at risk of losing traction on the road. Also, high temperatures could increase the time it takes for fresh tar and road paint to dry, potentially causing motorcycles to slip.
Bad Road Conditions
Damaged roadways and other conditions may increase accident risk in a number of ways. Some bad road conditions that may contribute to an accident could include potholes and other pavement defects, poorly lit or marked roadways and potential hazards, gravel or other debris, and unmarked lane changes, among others.
Who is liable for motorcycle accidents in Spring Hill?
In the event of a motorcycle accident in Spring Hill, one or more parties might be liable. Certain circumstances will determine who was at fault for the accident. Depending on the nature of the collision and the negligence involved, the following are some of the parties who might be liable in these accidents:
Other Motorists
If you're a motorcyclist and another motorist causes an accident, the motorist may have exhibited a level of negligence that caused the accident. Drivers might be reckless, aggressive, or drunk and cause a serious accident. Depending on the degree of negligence and how the other motorist or insurer handles the accident, you might be able to file a claim or lawsuit.
Trucking Companies
Some accidents may involve a tractor-trailer that collides with a motorcyclist, in which case the driver or trucking company might be liable. Suppose a commercial truck driver causes a motorcycle accident. In that case, the trucking company may be liable if the employee acted within the scope of employment, failed to train the driver, or contributed to the accident in another way.
Vehicle or Parts Manufacturers
Motorcycle accidents may involve defective parts or vehicles that lead to accidents. These may include components in motorcycles or other vehicles. In these instances, manufacturers may be responsible for accidents and need to pay compensation for defective products.
Governments
Municipalities and other government agencies may be liable for motorcycle accidents if they fail to properly maintain roadways or warn of poor conditions. They may also fail to design roadways to accommodate all types of vehicles. If roadways cause motorcyclists or other motorists to lose control and get into an accident, governments may need to cover the damages.
Depending on the circumstances, these and other parties may cause motorcycle accidents of all types. With the help of an experienced Spring Hill motorcycle accident lawyer, you may be able to identify the liable parties and begin the claims or litigation process.
How much is my Spring Hill motorcycle case worth?
The amount of compensation that motorcycle accident victims can recover depends on numerous factors. Because of this, there's no average or universal amount of compensation that victims can expect to recover. The amount the case is worth will depend on the injuries and other damages involved, the parties responsible, and the circumstances leading up to the accident.
Certain elements of the case that develop after the accident may further influence the settlement amount, such as the steps the victim took to seek treatment. If a victim seeks medical attention too long after an accident, insurers or defendants may argue that the victim's injury wasn't as severe as he or she claimed.
An experienced Spring Hill motorcycle accident lawyer will be able to work with clients to calculate all of the damages involved and determine the actual value of the case. This can help contest insurance companies' arguments, as insurers often have a bias against motorcyclists.
In a free consultation, you can learn about what types of options are available to you regarding compensation.
Can you still recover compensation for a no-contact motorcycle accident?
Some motorcycle accidents may involve no-contact accidents in which drivers don't actually strike the motorcycle or vice versa. In these instances, other parties may still be responsible for the accident if a motorcyclist sustains certain damages.
One example of a no-contact motorcycle accident in Spring Hill could involve a driver who runs a red light and causes a motorcyclist with the right of way to swerve in an attempt to avoid a collision. The motorcyclist may veer off the road and hit another object, potentially leading to serious injuries and other damages. Drivers who are responsible for these accidents may not even notice that they've caused an accident due to the lack of impact. Instead, they may drive away from the scene of the accident.
In a no-contact accident case, victims would need to be able to prove that another liable party was responsible for the accident and that other conditions didn't contribute to it. Even if a fault in the road contributes to a no-contact accident, governments may be liable for these if they fail to maintain the road properly or warn motorists of hazards.
Can motorcycle passengers file a claim or lawsuit against motorcyclists?
Some motorcycle accident cases may involve passengers who rode with a negligent motorcyclist. Motorcyclists could risk themselves and their passengers if they practice negligent driving behaviors such as speeding, weaving in and out of traffic, impaired driving, or lane splitting.
If a motorcyclist's negligence causes an accident and passengers sustain injuries and compensable damages, they may be able to file a claim or lawsuit against the motorcyclist.
Does health insurance or paid sick leave hurt my ability to recover compensation after a motorcycle accident?
After a motorcycle accident takes place, you may need to cover initial medical expenses before compensation can cover them. If you need to pay through health insurance or out of your pocket, this shouldn't affect your ability to receive compensation. If you require paid sick leave, this also won't negatively impact your ability to recover damages. However, you may still need to pay health insurance companies back with a portion of your total settlement amount.
How much does a Spring Hill motorcycle injury lawyer cost?
Accident lawyers, including motorcycle accident attorneys, typically charge a contingency fee to represent clients. This means that lawyers charge a set percentage of the total settlement amount that they recover for their clients. This payment model helps ensure that attorneys work with the client's best interests in mind, as they don't receive a payment if they don't succeed with the case.
Another benefit of contingency-based payment is the ability of accident victims to focus on recovering. They won't need to worry about paying attorney fees on top of medical expenses as they receive treatment and make steps toward maximum medical improvement (MMI).
Depending on the nature of the case, attorneys may charge other types of fees to cover various costs pertaining to the case. In addition to a base contingency fee, costs may apply to obtaining police reports, medical records, hiring expert witnesses, and court filing fees, among others.
Whenever you first consider hiring an attorney, you should be able to meet with the prospective lawyer in a free consultation to discuss your case. The attorney will be able to sit with you and review the various details of your case, including the nature of the accident and the damages you sustained.
The lawyer will then assess whether they can represent you. Remember that if a case is unlikely to result in a successful outcome for the client, the attorney may choose to turn down the case. Even if the attorney decides not to provide representation, you won't need to pay for this initial consultation at any point, and you may learn your other options.
If an attorney doesn't offer a free consultation and charges a fee from the start of representation, you should consider looking elsewhere for representation. A reputable lawyer will be able and willing to discuss your case in depth and detail any potential fees you might need to pay upon receiving your settlement.
What happens if I'm in a hit-and-run motorcycle accident?
Drivers who commit hit-and-runs and fail to stay at the scene of the accident face serious legal repercussions in Florida. Suppose you are in a hit-and-run accident as a motorcyclist or another type of motorist. In that case, an accident lawyer may be able to help track down the liable party and hold them accountable for the damages they caused.
Contact a Reliable Spring Hill Motorcycle Accident Lawyer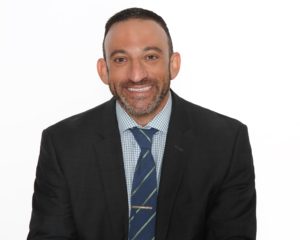 A dependable Spring Hill motorcycle accident lawyer can determine which options are available to you following an accident. The right lawyer will discuss potential compensation and inform you of your legal rights. They may then provide representation during the claims process or in court when filing a lawsuit.
With offices across both Florida coasts, including Spring Hill, you can easily reach Dolman Law Group Accident Injury Lawyers, PA, at (352) 612-3437, or you can write to us using our online contact page.