Truck accidents occur throughout Florida, with many occurring in cities in the Tampa Bay area, such as Spring Hill. These accidents frequently cause severe and potentially fatal injuries, with the size and mass of trucks increasing the risk of debilitating injuries and extensive property damage. If you or a loved one suffers from injuries following a truck accident, you may be able to seek and recover compensation if another party is liable for injuries and other damages. At Dolman Law Group Accident Injury Lawyers, PA, our team of experienced
Spring Hill truck accident attorneys
help clients recover damages of all types.
Why Choose Dolman Law Group Accident Injury Lawyers, PA?
After a truck accident in
Spring Hill
, you will want to work with a law firm that you can trust to help secure the best possible outcome. The right attorneys will have sufficient experience handling different types of truck accident cases. When you turn to us to help handle a truck accident case in Spring Hill, you will be able to connect with attorneys who understand the seriousness of these accidents. We may be able to help build a strong case and recover full compensation from liable parties responsible for the truck accident, including truck drivers and other potentially negligent individuals or entities. When providing representation, we work to negotiate with insurance companies and can collect evidence to support a claim or lawsuit. Additionally, we give our clients personalized attention based on their unique needs. As seasoned litigators, we can also provide representation in court if the case goes to trial. Our attorneys have ample courtroom experience and can give you the help you need to build a strong case against liable defendants. For our clients in Spring Hill, we are also conveniently located in nearby Tampa, just off of 580 and north of Upper Tampa Bay Park, and south of the Tampa Bay Downs horse racing track. Even if you cannot meet at our offices, we can meet with our clients virtually. Regardless of where the accident occurred, whether in Spring Hill or another city, we are here for our clients when they need us. We have helped our clients
successfully recover compensation
in many truck accident cases, reaching the following settlements:
$3.85 million for the victim of a semi-truck accident who suffered a brain injury
$3.2 million for a semi-truck accident victim who sustained a brain injury
$1.75 million for a truck accident victim who required shoulder surgery and suffered a mild traumatic brain injury
$1.58 million for the victim of a truck accident who sustained two herniated discs impinging on the spinal cord
To determine if you have a case we can handle, you can schedule a free consultation with us to discuss the nature of your accident and damages. Call the attorneys at Dolman Law Group Accident Injury Lawyers, PA, today or contact us online for a free consultation.
Spring Hill Truck Accident Compensation
In Spring Hill truck accident cases, victims may be able to recover a variety of damages and get full compensation. These accidents often cause severe injuries to victims and significant property damage, particularly when accidents involve large semi-trucks. In these and other accident cases, economic and non-economic damages may influence the total amount of compensation. Economic damages involve financial losses that victims suffer to recover or navigate disabilities following an accident. Non-economic damages are intangible and difficult to quantify in some cases, but an attorney can help calculate these damages in addition to economic damages. Some examples of economic damages in Spring Hill truck accident cases include:
Medical expenses
Lost wages resulting from recovery periods or disability
Lost earning capacity because of a disability limiting future employment opportunities
Rehabilitation and physical therapy
Damage to vehicles and other property
Non-economic damages in these cases pertain to the following:
Pain and suffering
Disfigurement
Psychological distress, including post-traumatic stress disorder (PTSD)
Loss of enjoyment and quality of life
Loss of consortium, i.e., relationship
Some cases may also involve punitive damages if a truck driver or another party acted with egregious negligence or malicious intent. These awards are rare, but the court may opt to award them to make an example of the defendant. Unlike other damages that aim to compensate victims for their losses, punitive damages exist to deter defendants and others from engaging in the same level of improper conduct. The Spring Hill truck accident lawyers at Dolman Law Group Accident Injury Lawyers, PA, can help calculate all of the damages involved in these cases. We can do so by carefully reviewing all of the details of the case, including medical records and other documentation that can prove the extent of injuries and other damages.
Why Truck Accidents Occur in Spring Hill
Spring Hill sees many accidents yearly, including accidents involving different types of trucks. The rest of the state also sees a large number of truck accidents every year. According to a recent crash report from
the Florida Highway Safety and Motor Vehicles (FLHSMV)
, one year saw 27,044 accidents involving medium/heavy trucks, 5,734 involving light trucks of 10,000 pounds or less, and 52,048 involving pickup trucks. Thousands of these resulted in severe and fatal injuries. Many streets and intersections in and around Spring Hill present hazards for motorists and see higher numbers of accidents. In Hernando County,
U.S.-19 is one of the most notorious highways for accidents
. This and other stretches in the Tampa Bay area are known for severe and often fatal accidents. People may get into accidents on commutes to or from work along these streets, or people unfamiliar with the area, including commercial truck drivers passing through, may not properly navigate certain roadways. Remember that, like other states, Florida has a statute of limitations for accident cases. This gives you a limited time to file a claim or lawsuit and recover compensation for damages. Florida's statute of limitations for accidents and other incidents involving negligence is
four years after the accident
. Once four years pass, accident victims may be unable to recover compensation, making it essential to act fast following any type of accident. If you can file soon after an accident, you may not need to wait as long to recover compensation, which can help you cover the costs of recovery and other damages as needed. The attorneys at Dolman Law Group Accident Injury Lawyers, PA, have the experience to help clients pursue the compensation they deserve when they need it most. Regardless of the type of truck accident in or around Spring Hill, we offer some of the most reliable representation in Florida.
Common Types of Truck Accidents and Injuries in Spring Hill, FL
Many types of truck accidents can occur in Spring Hill, depending on the specific causes and circumstances involved. Here are some of the most common truck accidents:
Rollovers: Semi-trucks with trailers have a significantly higher center of gravity than other vehicles. When making turns or when drivers otherwise lose control, the truck may become unbalanced, causing the truck to roll over.
Rear-End Crashes: Trucks may collide with other vehicles from behind. The size and weight of these vehicles could instantly crush the cars in front of them. These accidents often result when truck drivers do not have enough space between them and the cars in front to slow down or stop before crashing.
Head-On Crashes: Truck drivers may veer into an oncoming lane or when they fail to observe the right of way when crossing an intersection. These accidents often result when drivers experience fatigue after working long hours or when they are impaired.
T-Bone Accidents: These accidents most frequently occur at intersections when trucks collide with the sides of other vehicles, forming the T-bone shape. They are also known as broadside or side-impact crashes.
Jackknife Accidents: A jackknife collision occurs when a large truck with an attached trailer makes a turn that causes the trailer to swing on the joint. The trailer can cause significant harm to many surrounding vehicles and people due to its momentum and weight.
Wide Turn Accidents: Truck drivers may attempt to swing out to the left before making a right turn at many intersections to avoid hitting the curb. However, this could put others at risk in adjacent lanes, leading to an accident as the side of the truck collides with other vehicles. Some of these accidents can also cause other vehicles to become trapped underneath the truck when it turns.
These and other accidents can cause:
Back and neck injuries
Head injuries and traumatic brain injuries (TBIs)
Broken and fractured bones
Burns
Lacerations
Spinal injuries
Amputations
Wrongful death
Negotiating With Insurance Companies in Spring Hill
Following a truck accident in Spring Hill, you may want to file a claim with an insurance company. While adjusters may make it seem as though they are on your side when negotiating settlements, they are working on behalf of the insurer, not accident victims. Insurance companies want to avoid making large payouts, which leads them to seek any valid reason they can find to minimize or deny a truck accident claim. Your case might be worth more than an insurance company makes it appear, which is why you should never accept the first offer from insurers. During the negotiation process, you may also make certain mistakes if you are unfamiliar with these proceedings. You may inadvertently make a statement that hurts your claim or even results in a denial. You may also fail to provide sufficient documentation to support your claim, including all medical records proving the extent of your injuries. Speak with a trusted Spring Hill truck accident lawyer to avoid potential problems during the claims process. The legal team at Dolman Law Group Accident Injury Lawyers, PA, has plenty of experience handling claims for clients. We can help organize all relevant evidence, prepare statements, and negotiate a possible settlement. If needed, we can also take the case to court.
What to Do After a Truck Accident in Spring Hill
If you are involved in a truck accident in Spring Hill, you should take certain steps to get started on recovery and increase your chances of filing a successful claim or lawsuit. The following are some specific actions that victims should take immediately after an accident:
Seek Medical Attention
Truck accidents often result in serious injuries. If you or anyone else in the accident sustains apparent injuries, it is best to seek immediate treatment. Even if you do not have visible or symptomatic injuries after an accident, you should seek medical attention as soon as possible. Doing so will provide you with a clear diagnosis and determine if you require any treatment. This could help you begin recovery and provide medical records, prescriptions, and other evidence supporting a case. It is important to adhere to treatment plans and attend appointments with doctors, as this will further help your case.
Call the Police
You should file a police report if an accident results in injuries and property damage. This will generate an official record of events. Give the arriving officer all the details needed to complete an in-depth and accurate report while the details are fresh in your mind. This report could further support your case when negotiating with insurance companies.
Collect Evidence
You should also collect evidence from the scene, taking photographs or recording video footage of all damage and injuries. If you cannot do so immediately after the accident, visit the scene as soon as possible to capture photographic evidence. You can also look for witnesses and obtain their contact information and statements.
Speak With an Attorney
Before negotiating with insurers, consult a reputable Spring Hill truck accident attorney to discuss your case. In a free consultation, you can discuss your case and determine what options are available to you. Even if the attorney chooses not to handle your case, you can better understand what course of action you can take next.
Who is at fault in a truck accident?
In truck accidents, you might hold several parties liable. Often, the truck driver is the party responsible for a truck accident due to improper vehicle operation and negligent behavior. However, other individuals or entities may be responsible for truck accidents, depending on the circumstances. The following are some of the potentially liable parties involved in Spring Hill truck accidents:
Truck Drivers
Truck drivers are frequently liable for the damages resulting from a truck accident. They may practice dangerous driving or exhibit a degree of carelessness that leads to an accident. If a truck driver has violated a law or regulation, it is often easy to prove that the driver was at fault for the accident.
Trucking Companies
In some cases, trucking companies that hire commercial truck drivers may be at fault for an accident. For example, a trucking company may have failed to maintain its fleet's vehicles, putting them at risk of malfunction on the road. The trucking company may have also failed to train its drivers correctly, and some companies may even encourage drivers to violate specific rules or regulations. These and other instances could make trucking companies liable for damages.
Truck and Parts Manufacturers
Trucks or the parts they contain may also be faulty, causing accidents when drivers lose control due to malfunctions. In these instances, either the manufacturer of the truck or defective parts could be responsible for an accident and subsequent damages.
Maintenance Professionals
Trucks, like other vehicles, require routine and proper maintenance to keep them in working condition. If a mechanic or another maintenance professional fails to properly maintain trucks with the necessary upkeep, repairs, or replacements, this could significantly increase the risk of an accident.
Loading Companies
Another party that might be liable is a loading company. Loading company staff will often help secure loads to trucks and trailers at loading docks. If the staff fails to secure the load properly and this leads to an accident, the loading company and its employees may be responsible.
Other Drivers
Some accidents may involve another driver whose negligence or other improper conduct causes them.
What are the common causes of truck accidents?
There are many potential causes of truck accidents involving truck drivers or other parties. Some of the most common causes of Spring Hill truck accidents include:
Driver Fatigue
Commercial truck drivers often work for long periods, spending many hours on the road at a time. Over time, they may begin to experience fatigue. While truck drivers must take necessary break periods and log the number of hours they spend on the road, truck drivers may choose to ignore these rules and regulations. As a result, they may experience fatigue on the road that causes them to lose control of their vehicles. They might swerve into oncoming traffic or fail to stop in time to avoid other head-on or rear-end collisions.
Reckless Driving
Drivers may also engage in reckless driving, significantly increasing the risk of accidents. For instance, drivers may ignore stop signs, red lights, or other traffic signals. They may also exceed posted speed limits. Other reckless behavior may involve tailgating, cutting off other drivers when merging, or passing other vehicles aggressively.
Impaired Driving
Some truck drivers may also operate these vehicles while under the influence of alcohol or other drugs. The national legal limit for most drivers regarding alcohol consumption is a blood alcohol concentration (BAC) of 0.08 percent. However, this limit is considerably lower for truck drivers. Operators of commercial trucks will have their commercial driver's licenses revoked if they have
a BAC of 0.04 percent or higher
. Truck drivers may also inadvertently drive while intoxicated after taking over-the-counter or prescription medications for certain conditions.
Distracted Driving
Truck drivers often engage in various distractions on the road when driving, particularly when they have spent many hours traveling across the state or country. Drivers must remain consistently alert and aware on the road, but truck drivers may attempt to entertain themselves through texting or other activities. They might become distracted when interacting with their dashboards, using their phones or CB radios, eating or drinking while driving, or looking outside of the vehicle at objects on the side of the road, such as billboards.
Improperly Secured Loads
Some truck accidents may also involve loads that are unbalanced or loose. This cargo could cause the vehicle to lose balance and roll over, or the load may detach entirely from the vehicle and collide with surrounding cars. Trucking companies are often liable for improperly secured loads when employees fail to fix them into place, but drivers may also be liable if they secure their own loads.
Poor Maintenance
Trucks require maintenance to ensure they stay in good condition and do not break down on the road. Sometimes, the driver may be responsible for performing maintenance or hiring professionals, while trucking companies may need to maintain their fleets. Failure to seek or perform regular maintenance could present an accident risk. Maintenance professionals may also be liable for accidents if they fail to maintain or repair trucks and other vehicles properly.
Defective Parts or Vehicles
Manufacturers may be responsible for truck accidents if their parts or vehicles are defective. For example, a vehicle manufacturer may neglect to include a critical feature that helps prevent truck accidents. Another common cause of truck accidents is a defective tire design or construction, which causes blowouts. Manufacturers will need to recall products if there are any defects in their design or manufacture.
Poor Road Conditions
Municipalities could fail to properly maintain roads, contributing to accidents in the process. Potholes, cracks, and other flaws in the road could easily cause truck drivers and other motorists to lose control over their vehicles and get into an accident. If local governments or others cannot immediately repair damaged roads, they must also provide signage to indicate hazards to motorists.
Inclement Weather
Truck accidents in Spring Hill could result from poor weather conditions that hinder drivers' ability to operate their trucks. In Florida, heavy rainfall and high winds often affect vehicle performance, making it necessary for drivers to travel at slower speeds and avoid driving when visibility is too low.
How much is my truck accident case worth?
There is not a universal average for truck accident settlements. Every case has different factors that influence the total amount of compensation that victims can recover. Many types of damages may pertain to these cases, including medical bills, lost income, pain and suffering, and more. Cases resulting in wrongful death may also lead to additional damages such as funeral expenses. Ultimately, many elements can affect the value of your case. Truck accidents are often complex and lead to many resulting tangible and intangible costs. Many victims are unaware of how much their cases are worth, which insurance companies may take advantage of to offer the lowest settlement amounts possible. Even if the initial settlement seems like a lot of money, you may qualify for more compensation depending on the damages involved in your case. If you or a loved one gets involved in a truck accident, an experienced Spring Hill truck accident lawyer can help review your case's details.
Hiring a truck accident lawyer
can help identify the parties who are liable for the accident. Attorneys can also review all evidence, including medical records and bills, property damage, witness statements, and police reports. They can also consider non-economic damages like pain and suffering and how they affect victims. In the process, they can calculate the total compensation that victims are eligible to recover. If you want to determine how much your case may be worth, discuss your case with an attorney at Dolman Law Group Accident Injury Lawyers, PA. We can discuss your case in a free consultation and may be able to assist you in calculating all damages involved. We can also assist with negotiations through the claims process, helping ensure that insurance companies make a fair settlement offer.
How much does it cost to hire a Spring Hill truck accident lawyer?
Like other types of personal injury attorneys, truck accident lawyers work on contingency. This means they only charge a fee for legal representation if they reach a settlement or receive a favorable judgment. This contingency fee will comprise a set percentage of the total settlement amount that the lawyer only receives once insurers or defendants pay out compensation to the client. Accident victims benefit from this payment model in a few key ways. First, they can focus on recovering and will not need to worry about making payments to attorneys in addition to health care providers and others. They can also remain comfortable knowing that their attorney is on their side, as the lawyer will not receive payment unless they can succeed with the case. If a truck accident decides to take on your case, this indicates that the attorney has faith that you will reach a favorable outcome. Suppose a truck accident lawyer does not charge a contingency fee or does not offer a free consultation to discuss your case. In that case, you may want to seek representation from another attorney. At Dolman Law Group Accident Injury Lawyers, PA, we sit with prospective clients in a free consultation to determine whether we can represent them. We will review the case details and will not charge the clients attorney's fees until we succeed.
What makes truck accidents more severe than other vehicle accidents?
Many trucks are significantly larger and heavier than cars and other vehicles on the road. The added weight, size, and mass make trucks even more dangerous in an accident. They may collide with other vehicles and cause massive damage on impact, leading to costly property damage and potentially catastrophic injuries. Large and unwieldy loads could also increase the risk of accidents involving trucks. If drivers or loading companies fail to load cargo properly, they could cause serious damage and injuries. They also add weight to trucks, making the body of the truck more capable of losing balance and causing harm if drivers lose control. Specifically, a fully-loaded semi-truck can weigh as much as 80,000 pounds, while a typical passenger vehicle weighs around 3,000 pounds.
What happens if the government owns the truck?
In some instances, truck accidents may involve government-owned trucks. These could include garbage trucks and others that perform municipal tasks. Remember that accidents involving these trucks will work somewhat differently from other truck accidents. For instance, the laws may be different in cases involving government-owned vehicles, including the statute of limitations involved in the case. If you or a loved one is involved in a truck accident involving a government-owned vehicle, you should consult with an attorney to determine how this element would affect your case.
Should I accept a settlement offer from an insurance company?
One of the first steps you might take after a truck accident in Spring Hill is to file a claim with insurers. Negotiating with insurers on your own may help reach a favorable settlement if the damages are minor and the stakes are low. However, insurance companies may work even harder to minimize your settlement if you sustain injuries and the case involves extensive property damage. It is important to remember that insurance companies are not on the victim's side in any type of accident case. They want to avoid paying out substantial amounts of money in settlements. Because of this, adjusters will work to find any reason they can to reduce payouts or deny claims entirely. In rare instances, they may also fraudulently deny a claim and fail to give a valid reason for the denial. If you are unfamiliar with the claims process and want to receive the full compensation you deserve, it is important to avoid accepting the initial settlement offer from insurers. Instead, consult a reputable Spring Hill truck accident lawyer to discuss your case and its worth. An attorney may also be able to help handle negotiations, giving you the ability to focus on recovering.
Consult a Dependable Spring Hill Truck Accident Lawyer at Dolman Law Group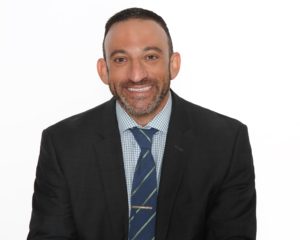 If you need experienced Spring Hill truck accident attorneys, Dolman Law Group's team has proven our knowledge and skills in innumerable, successful cases that have vastly improved our clients' lives, even after devastating injuries. We can help you learn about your legal rights and potentially handle your case. With offices across both Florida coasts, you can easily reach Dolman Law Group Accident Injury Lawyers, PA, at
(352) 612-3437
or you can write to us using our
online contact page
.