Spring Hill is a welcoming community that offers a number of outdoor activities for tourists, including walking the nearby beaches, bird watching, kayaking, unique shopping experiences, and dozens of dining and drinking establishments. Some of these activities lead to drivers heading out on the road drinking too much.
If you've suffered serious injuries from an accident caused by a drunk driver, you can seek compensation.
An experienced Spring Hill drunk driving accident lawyer from Dolman Law Group Accident Injury Lawyers, PA, can provide a free case evaluation for you. You can talk to our attorneys about your accident, obtain answers to your legal questions, and learn more about the services Dolman's legal team can provide to assist you.
Trust the Dolman Law Group with Your Accident Claim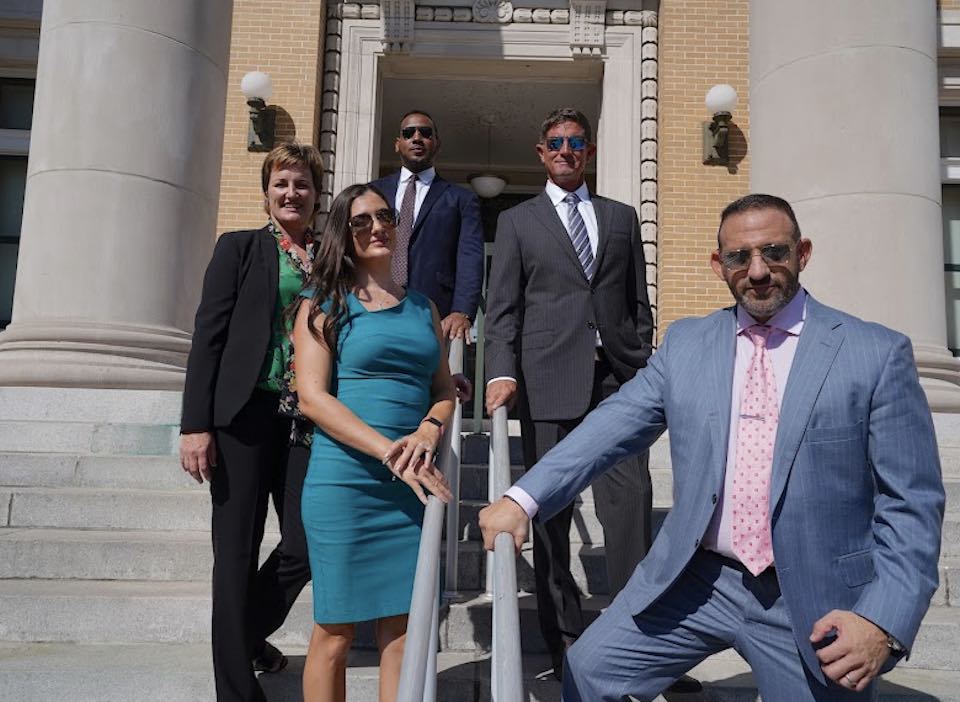 Having established offices across both coasts of Florida, the well-respected and well-connected legal team from Dolman Law Group Accident Injury Lawyers, PA has spent years helping the injured throughout Florida. We deeply understand the types of impacts and expenses those injured in drunk driving accidents face, and we are here to fight for your right to the maximum amount of compensation available.
We Can Fight the Insurance Company
Insurance companies will do whatever they can to avoid paying out on injury claims, even when their insured is unmistakably liable for causing the Spring Hill car accident. Having an experienced attorney to guide you through the drunk driving accident claims process is crucial to your ability to obtain the compensation you need.
Dolman Law Group Accident Injury Lawyers' legal team isn't looking for a quick and easy settlement on your behalf. They're looking for the most compensation available for the expenses and impacts of your injuries, even if it means going to court to obtain it.
What to Do if a Spring Hill Drunk Driving Accident Injured You
Once the accident has been investigated, and those injured have obtained medical treatment, there is often confusion about what they should do next.
Here are some tips:
Follow your doctor's treatment plan to give yourself the best chance at healing.
Keep receipts that help to show the expenses you have incurred as a result of your treatment and other accident-related costs, such as the repair or replacement of your vehicle.
Obtain a copy of the police report for your accident by contacting the department that investigated the accident.
Keep a journal of your appointment, the pain you're experiencing daily from your injuries, and how it has impacted your life.
Take all this information when you have a free case evaluation with an experienced drunk driving accident attorney from Dolman Law Group.
Why Drunk Driving Occurs in Spring Hill
Florida is one of the worst states for drunk driving, according to a report from Bankrate, with more than 7,500 drunk driving fatalities in ten years.
Drunk driving is a major cause of traffic accidents throughout the Spring Hill area, with a three-year average of more than 100 crashes involving an alcohol or drug-impaired driver. The Florida Department of Highway Safety and Motor Vehicles (FLHSMV) reports that drunk driving causes more than a dozen deaths and 170 injuries here.
Having a lot of crashes involving alcohol-impaired drivers is not solely a Spring Hill problem or even a Florida problem, however. Nationwide, someone dies due to a drunk driving accident every 45 minutes, making it one of the most common sources of traffic fatalities on U.S. roadways. The National Highway Traffic Safety Administration (NHTSA) notes that nearly one-third of all fatal traffic accidents involve a drunk driver.
Although the beaches near Spring Hill feature a calmer, more laid-back atmosphere than many of the spring break tourist draws throughout Florida, the city does offer many unique features that make it a favorite place for visitors. Businesses in the area cater to tourists, providing ample opportunities for dining and drinking. Locals also enjoy these outings.
While there are also sufficient opportunities to take a rideshare when enjoying a night on the town in Spring Hill, many drivers mistakenly think they can drive home or back to their hotel.
The Progressive Effects of Alcohol on a Person's Ability to Drive
According to the NHTSA, for more drivers aged 21 or older, the legal impairment limit for operating a motor vehicle is .08 grams of alcohol per deciliter of blood. Many drivers believe that they're safe to drive after drinking because the effects of alcohol impairment do not suddenly appear when a driver has reached the legal limit. Instead, the effects of alcohol impairment start with the first drink and become progressively more pronounced as they consume more alcohol.
Here is a look at the standard and worsening impacts of alcohol consumption on a driver's ability to safely operate a motor vehicle, as explained by NHTSA.
At 0.02 blood alcohol content (BAC), equivalent to around one alcoholic drink within an hour of driving, an individual experiences a slight loss of judgment, an altered mood, and a decline in the ability to rapidly track a moving target or perform two driving tasks simultaneously.
At 0.05 BAC, the driver is having difficulty focusing their eyes and can be exhibiting exaggerated behavior. They are likely experiencing reduced coordination behind the wheel and a decreased response in emergency driving situations.
At the legal impairment limit for most drivers over 21, 0.08 BAC, the driver is experiencing poor muscle coordination that affects balance, speech, vision, reaction time, and hearing. The driver has a more difficult time detecting danger and is experiencing lapses in concentration and short-term memory loss. They have difficulty controlling their speed or processing information, such as a change in traffic signals.
At 0.10 BAC, the driver is experiencing difficulty maintaining their lane position and cannot brake appropriately.
The law considers drivers over the age of 21 impaired at 0.08 BAC. Florida's Zero Tolerance policy considers drivers under 21 legally impaired if their BAC is 0.02 g/dL.
Commercial truck drivers who possess a commercial driver's license (CDL) have a legal impairment limit of .04 g/dL and face disqualification if caught driving with a higher blood alcohol content, as noted by the Federal Commercial Motor Carrier Safety Administration (FMCSA).
The Types of Accidents Caused by Drunk Drivers
Because alcohol impairment creates so many deficits in the skills that a driver needs to operate a motor vehicle safely, nearly any type of traffic accident can result. Here is a look at how impairment often leads to certain accident types.
Head-On Collisions
While relatively rare in comparison to other accident types, head-on collisions are particularly deadly accidents that occur when the front of one vehicle collides with the front of another vehicle.
Drunk drivers are commonly at fault in this type of accident, which can occur due to:
The driver falling asleep or losing concentration and drifting into an opposing lane of travel.
The driver having difficulty reading signs as a result of declines in visual function due to the impairment and driving the wrong way on a freeway entrance, a freeway, or a one-way road.
The driver having difficulty controlling their speed, resulting in a loss of vehicle control in which the vehicle strays into another lane.
Broadside Accidents
Broadside accidents also called T-bone accidents, occur when the front of one vehicle collides with the side of another. These accidents occur in intersections due to a driver's failure to yield. The loss of the ability to detect signal changes is a common impact of alcohol impairment that can cause a drunk driver to run a stop light or stop sign and have a broadside accident with another vehicle.
Sideswipes
Sideswipes occur when the side of one vehicle collides with the side of another vehicle. A drunk driver can cause this type of accident when their vehicle drifts into another travel lane or fails to check their blind spot before changing lanes. Alcohol impairment impacts the driver's ability to make good driving decisions, such as checking blind spots or maintaining a safe speed.
Rear-End Collisions
Rear-end collisions occur when the front of one vehicle collides with the back of another. As noted, alcohol impairment deprives drivers of the ability to make good driving decisions, including the decision to provide ample space between their vehicle and a vehicle in front of them. Additionally, alcohol slows down the driver's responses, meaning that if the vehicle they're following too closely suddenly stops or slows down, the impaired driver will likely be unable to respond by rapidly braking before a collision occurs.
Rollovers
Rollovers can result from many different issues, including a previous accident, excess speed going around sharp curves, or even a vehicle driving off the roadway and their tires "tripping" over medians or other obstacles. Drunk drivers experience difficulty responding appropriately in emergency driving situations, controlling their speed, and maintaining lane position, making this type of accident more likely.
The Types of Injuries Sustained in Drunk Driving Accidents
The lack of the ability to control one's speed when impaired by alcohol is one of the main reasons that so many alcohol-involved traffic accidents result in fatalities. More than a quarter of all fatal traffic accidents feature excessive speed. Additional speed creates additional force, which leads to more severe crashes. Those who survive the accident sustain serious or even catastrophic injuries.
The term catastrophic injury refers to injuries that—simply due to the part of the body where they occur—will likely result in permanent disabilities that will diminish the sufferer's earning capacity and make it difficult for them to accomplish daily living tasks independently.
One of the most common examples of a catastrophic injury resulting from a drunk driving accident in Spring Hill is a traumatic brain injury involving brain damage due to a violent blow to the head or body. This type of injury commonly produces permanent disabilities, including impacts on the sufferer's ability to move in a balanced and coordinated manner, memory loss, changes to vision, and difficulty controlling one's behaviors or emotions.
Another common catastrophic injury to be sustained in a drunk driving crash is a spinal cord injury, which involves damage to the spinal cord that results in a loss of sensation or function (paralysis) below the site of the injury. Injuries to the spinal cord in the cervical (neck) portion often result in paralysis from the neck down.
Other types of injuries that victims can incur in drunk driving accidents include:
Broken bones throughout the body.
Damage to the spinal vertebrae and discs.
Traumatic limb amputations.
Soft tissue injuries, such as whiplash or damage to tendons, ligaments, and muscles throughout the body.
Burns from contact with hot surfaces or flames.
Internal injuries, which can result in dangerous blood loss.
Injuries from a Spring Hill Drunk Driving Accident Can Impact Your Entire Life
Being injured isn't cheap. The average overnight hospital stay is around $9,300 for those without insurance and $12,600 for the insured. There are additional costs for a physician's services and diagnostic tests, such as X-rays, to determine the nature and severity of the injury. If you need surgery to treat the injury, the sufferer can expect many thousands more in expenses.
For example, spinal fusion surgery which is often required to provide stability to the spine after a herniated disc, runs around $110,000, which is only the cost of the procedure. The operating room, anesthesia, medical supplies, and medication following the procedure incur additional charges.
The stress individuals feel over the costs of medically treating their injury is often compounded by their inability to work while recovering, the loss of the ability to perform the tasks required of the job they had before the accident, or the failure to perform the functions of any job.
This stress has a rippling effect on the family, as members of the household are often dealing with worry for their loved one, the provision of caregiving tasks for the injured person at home, and the loss of the ability to participate in hobbies or activities due to the injury's impact on the household's finances.
Beyond the economic strain of the injury, those injured as a result of a drunk driver often face profound psychological costs as well. They often deal with chronic pain from both the injury as well as the treatment of it. Doctor's appointments and emotional distress due to the trauma experienced in the accident fill their time.
Luckily, there is a Process to Seek Compensation for the Impacts of the Injury
Those who have received serious injuries in Spring Hill drunk driving accidents can seek compensation for the expenses and impacts of their injury through Florida's personal injury claims process. This process generally begins with a claim filed against the drunk driver's liability insurance policy. When the insurance company that services that policy receives the claim, they assign it to a claims adjuster.
A claims adjuster is an insurance company employee who they task with protecting the company's bottom line by evaluating claims to ensure that their insured is liable. If so, the adjuster must determine how much compensation the insurance company owes the claimant.
While this seems like a fair way to handle an insurance claim, it is important to remember that the claims adjuster is looking at the accident through the lens of protecting the insurance company's bottom line by keeping the payout as low as possible. To do this, adjusters commonly use tactics to get the claimant to agree to accept a meager settlement offer.
One of the many services an experienced Spring Hill drunk driving accident lawyer can provide is the management of communication with the at-fault party's insurer to keep the conversation focused on fairly compensating the claimant and protect the claim's value from being eroded by these tactics.
Frequently Asked Questions About Spring Hill Drunk Driving Accident Claims
Those injured in drunk driving accidents can obtain the compensation they need. Unfortunately, the legal process often creates confusion for claimants.
Here are the answers to some of the general questions the legal team at Dolman Law Group Accident Injury Lawyers, PA, receives about seeking compensation after a drunk driving accident.
What Happens if the Insurer Fails to Pay the Claim?
If the at-fault party's insurer fails to compensate a Spring Hill drunk driving accident claim or to offer a fair settlement, the claimant can file a personal injury lawsuit. The court decides on matters such as liability and the amount of compensation owed to the claimant. Generally, claims will be resolved by a settlement before they ever see the inside of a courtroom. Insurers avoid litigation because it's expensive, creates the opportunity for negative publicity, and an uncertain outcome. However, using the court process is important to the claimant's prospects of being fairly compensated for their injury.
Am I required to seek compensation through my PIP policy?
In Florida, all drivers registering their vehicles must obtain a personal injury protection (PIP) insurance policy that offers at least $10,000 worth of coverage. Commonly referred to as no-fault insurance, claimants receive benefits regardless of who was at fault for the accident. PIP covers up to 80 percent of reasonable and necessary medical treatment for accident injuries and up to 60 percent of wage loss while the claimant was too injured to work, up to the policy's limits.
Most individuals who have sustained minor injuries in car accidents in the state are required to seek compensation from their PIP policy. Only those whose expenses have exceeded the policy's limit or whose injuries meet the state's serious injury threshold are permitted to use the personal injury claims process to seek compensation from the at-fault party's auto liability policy.
Florida's serious injury threshold includes injuries that result in:
Significant and permanent loss of an important bodily function.
Permanent injury within a reasonable degree of medical probability.
Significant and permanent scarring or disfigurement.
Death.
How long do I have to file a drunk driving accident claim?
Individuals injured in a Spring Hill drunk driving accident generally have four years to file a personal injury lawsuit in court, known as the personal injury statute of limitations. Although most cases resolve by settlement rather than litigation, it is still crucial to the success of your claim to ensure that a lawsuit is filed before the statute of limitations on the claim expires. Failing to do so will almost always result in losing your right to use the court process when seeking compensation for your claim.
Litigation is the legal consequence for insurance providers who fail to fairly compensate individuals injured due to the recklessness or carelessness of their insured. If the claimant is barred from filing a lawsuit because the statute of limitations expired on their claim, they are unlikely to find the claims adjuster willing to discuss a settlement. Why? Because there is no longer a legal consequence if they don't.
What can I claim compensation for after being injured in a Spring Hill drunk driving accident?
Spring Hill drunk driving accident claimants can seek compensation for the expenses they incurred as a result of the accident, such as:
All medical expenses associated with the treatment of the injury, including ambulance transport and emergency services, diagnostic testing, hospitalization, the services of the physician, surgeon, and hospital staff, the provision of prescription medication or assistive devices such as a wheelchair, crutches, or a prosthetic limb, care in a rehabilitation facility or the provision of home health care services, and physical therapy.
Lost wages resulting from the claimant being too injured to work and lost earning capacity if those injuries are permanent and will likely impact the claimant's ability to earn an income.
Property damage sustained in the accident, such as the cost of repairing or replacing the claimant's vehicle.
Claimants can also seek compensation for the psychological impacts of their injury, including physical pain and suffering, emotional distress, and loss of the enjoyment of life.
Can I seek compensation if my loved one died from a drunk driving accident?
Individuals who have lost a family member due to a drunk driving accident can seek compensation through Florida's wrongful death claims process.
This process involves a few differences:
The family members are not permitted to file the claim on their own. Instead, an administrator or executor of the estate files the claim on behalf of the family members and the estate.
Wrongful death claims have a two-year statute of limitations, and the clock begins ticking at the time of death.
The type of compensation that is available in a wrongful death claim is different, as well.
This compensation can include:
Medical expenses from the treatment of the deceased's final injury.
The cost of a funeral service and burial or cremation.
The loss of services and support the deceased provided to their family members.
The loss of comfort, protection, guidance, and moral support provided by the deceased to their loved ones.
Lost wages, benefits, and other earnings from the time of the injury until the time of death.
Mental pain and suffering experienced by the deceased's loved ones.
An experienced Spring Hill drunk driving accident lawyer from Dolman Law Group Accident Injury Lawyers, PA, helps injured claimants obtain the compensation they need through the personal injury claims process. They can also help wrongful death claimants navigate the process of obtaining compensation.
How do I prove that a drunk driver was responsible for my injury?
A Spring Hill drunk driving accident claimant must be able to show that someone else was responsible for causing the accident. They do this by producing evidence and documentation proving the elements of liability.
These elements include:
The at-fault driver owed a duty of care to other roadway users to prevent harm by operating their vehicle safely and legally.
The driver breached that duty when they chose to drive while impaired by alcohol, which is neither safe nor legal.
This breach in the duty of care caused an accident in Spring Hill in which the claimant was injured. This injury resulted in expenses and psychological impacts.
Some types of evidence that can prove a drunk driving accident claim include the results of an alcohol screening, an arrest on suspicion of DUI at the scene, traffic or business surveillance camera footage showing how the accident occurred, and witnesses at the scene.
The claimant and their attorney must also collect documentation that justifies the claim's value, such as medical or auto repair bills, wage information, and even expert testimony from medical or occupational professionals that reveal an inability to work or perform daily activities.
A claims adjuster has already contacted me and offered a settlement. Should I accept it?
If you have not yet spoken with an experienced personal injury lawyer about your case, you should be cautious about accepting a settlement offer. As previously explained, insurance claims adjusters often engage in tactics designed to reduce the payout on the claim. One of the most common tactics is to make an early settlement offer before the claimant has had the time to seek legal advice. This offer is often made with the threat that if the claimant does not accept it, there will be no compensation available for them.
Unfortunately, accepting a settlement in these circumstances is often a mistake, as the claimant has not reached maximum medical improvement or even had time to realize the costs and impacts of their injury. If they accept the settlement, they will be barred from seeking any further compensation for their injury if the settlement received is not enough. An experienced personal injury lawyer can value the claim properly to ensure that all costs and impacts are considered and provide guidance and information to help the claimant understand their claim's value and determine if a settlement offer constitutes fair compensation for the injury.
What is the benefit of having an attorney assist me with my claim?
Having a personal injury lawyer assist you with your Spring Hill drunk driving accident claim provides experience and understanding of the process and type of compensation needed after an injury.
The lawyer has a team of legal professionals to assist in gathering the evidence and documentation needed to prove the claim and to help offer services such as:
A determination of the source of liability and insurance resources that can provide compensation.
Valuing the claim, accounting for all expenses and impacts the claimant experiences—current or future—due to their injury.
Communicate with the at-fault party's insurance provider to negotiate a settlement that fairly compensates the claimant.
Ensuring that the claimant's right to pursue the claim through litigation is intact by filing a personal injury lawsuit within the four-year statute of limitations that typically governs such claims.
Litigation activities, including filing motions, answering motions, jury selection, and attendance at pre-trial hearings.
Presenting the claim in court, including delivering opening and closing statements, presenting evidence, and examining witnesses.
Assistance with collecting compensation received through a negotiated settlement or court award.
What if I can't afford an attorney?
Personal injury lawyers provide a pair of special services designed to ensure that anyone who needs legal assistance while seeking compensation for the expenses and impacts of their injury has access to that assistance.
Those services include:
A free case evaluation, in which the claimant can discuss their case with an attorney, obtain answers to their legal questions, and learn more about the services a Spring Hill drunk driving accident lawyer can provide for them. Claimants who request a free case evaluation are under no obligation to obtain further services.
A contingent fee billing method that allows the claimant to obtain the services of a highly experienced drunk driving accident lawyer without having to pay for those services until compensation has been recovered for their claim. When the claimant hires the attorney, they will sign a contingent fee agreement. This agreement details the services the legal team will provide and designates a percentage of the compensation received as payment for the legal team. At the conclusion of the claim, the compensation is sent directly to the attorney, who deducts their payment before turning the remainder of the award over to the claimant.
Our Spring Hill Drunk Driving Accident Lawyers Can Help You
Drunk drivers are responsible for a significant portion of the traffic-involved fatalities and injuries sustained in Spring Hill. If a drunk driver injured you or took the life of a loved one, the Dolman Law Group legal team is ready to explore your options and tell you more about how we can help you.
Contact us online or call us at (352) 612-3437.