In Brandon, we see many motorcycles. Many motorcycle enthusiasts celebrate Florida's pleasant weather by taking to the roads on their bikes throughout the year to enjoy a good ride and soak up the sunshine. Unfortunately, while motorcyclists enjoy riding in Brandon, motorcycle accidents happen.
If you've been in a Brandon motorcycle accident, contact a Brandon motorcycle lawyer to help you recover and get the compensation you deserve. At Dolman Law Group, our team of lawyers provides top-notch care and support after your motorcycle crash. Don't wait until it's too late to get legal help—reach out for guidance today to get back on your feet as soon as possible.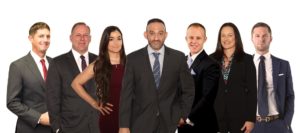 Riding Motorcycles in Brandon
Brandon tends to have high levels of rain at about 51 inches per year (13 more than the national average). With copious rain and precipitation for at least a third of the year, motorcycles may find themselves in dangerous situations as they battle limited visibility, slick roads, and careless drivers in larger vehicles.
Brandon is part of the Tampa-St. Petersburg-Clearwater metropolitan area in Florida, which means high traffic levels. The average commute time for a person going one way is over 28 minutes in the Brandon area. With so much going on, Brandon is a busy, stressful place whether you're on a motorcycle or not.
Many laws govern motorcycles in Brandon, including required protective eye gear, horns, and tail lamps. Unfortunately, even safe riders who follow all motorcycle laws risk getting in an accident. Often, drivers of cars or larger vehicles do not follow the laws and cause accidents.
It is not uncommon for a driver to miss or ignore a motorcyclist, run a red light, speed, or make another mistake that causes a severe motorcycle accident. If you've been in a motorcycle accident that was not your fault, you deserve compensation and can seek help from a motorcycle lawyer in Brandon.
Florida Motorcycle Accident Statistics
Florida is one of the most dangerous states for motorcyclists. Various factors contribute to the danger, but the most obvious is that Florida does not require helmets for riders 21 and older. In a busy area like Brandon, where motorcyclists don't wear helmets and other drivers are often too busy to make safe driving decisions, severe motorcycle accidents happen.
According to recent studies, about 9,000 motorcycle accidents occur in Florida each year, resulting in over 500 fatalities. Over 5,000 injuries occur annually because of motorcycle accidents, about 2,000 of which are incapacitating.
If you're in a motorcycle accident in Brandon, it can be hard to know where to turn for support.
Insurance companies and police officers are sometimes biased against motorcyclists, making it harder for you to get the settlement you deserve. That's where a good motorcycle accident lawyer becomes essential.
Settling a Motorcycle Accident Claim
Settling a motorcycle accident claim presents many challenges. And yet, most accident claims settle—the Bureau of Justice Statistics reports that only 4 percent of tort claims, such as accident claims, went to court.
If you are in a motorcycle accident, you want to do all you can to settle your claim quickly and efficiently. If you don't settle, you may end up in a court case that drags on.
Even settlements can take time. You don't want to fight a long, complicated battle when recovering your health and rebuilding your life after an accident. However, the settlement will help you pay your medical bills and rebuild your life.
When you decide to pursue a settlement, a lawyer can help. Below are a few key ways.
Setting a Settlement Amount
First, your lawyer will help you set the appropriate settlement amount by carefully considering the factors indicating how much you can recover in compensation, including:
Emotional trauma and distress.
Physical injuries.
The effects of your physical injuries on the future.
The amount of income you have lost and will lose.
Medical expenses, property damage expenses, and various personal expenses.
Lost relationships or the ability to do things you used to enjoy.
Lawyers have extensive knowledge of similar case settlements. This enables them to set an accurate settlement amount when negotiating.
2. Negotiating with Insurance Companies
Most people don't spend much time negotiating for better prices and are not intimately familiar with the laws regarding accident claims.
This inexperience is where your lawyer comes in. They will know the laws surrounding your claim to ensure you're not breaking any rules when engaging in negotiations. They will also handle negotiations for you.
Your lawyers understand your distress and pain from the accident and your resulting injuries and losses. They know that the added pressure of negotiating a fair deal presents many challenges.
Avoid speaking with the insurance company and let our motorcycle accident lawyers take on this burden. Your attorney can get you the largest settlement possible.
3. Getting the Strongest Possible Settlement
The amount you recover in a settlement varies widely based on your level of suffering. However, most motorcycle accident victims do not anticipate the actual costs of recovery.
While you may want to accept the first settlement offer, your lawyer won't take a lowball offer from a sneaky insurance company.
Instead, your lawyer will fight to ensure you get the highest possible settlement. During your first meeting, your attorney will discuss the range of possible settlement amounts you can expect. They will negotiate within this range, fighting for the settlement amount you deserve.
Let our lawyers negotiate for you to ensure you pursue the highest settlement possible.
4. Supporting You Throughout Your Claim
Instead of letting you settle for less because you're overwhelmed with all that life is throwing at you, your attorney will help you find the support you need to keep fighting. They can even help you find transportation since your motorcycle is out of commission or help you find good doctors to support your healing process.
A good lawyer knows that your life is about much more than money. That's why personal injury lawyers generally work on a contingency basis. They will not ask you to pay upfront. Instead, if they help you win your claim, they will take a percentage of your total settlement. You and your attorney agree to this percentage during your initial client-attorney agreement.
That means you don't have to pay a penny out of pocket for a lawyer's services and can get the legal support you need.
FAQ About Brandon Motorcycle Accidents
Being in a motorcycle accident is a terrifying experience. If you're in a motorcycle accident, you may suffer from devastating and painful injuries, not to mention the loss of your motorcycle, relationships, hobbies, and money.
After a severe motorcycle accident, it can be challenging to know what to do. Thankfully, you can take a few steps to get back on the road to recovery. Two significant steps are pursuing a lawsuit and filing a compensation claim. Our Brandon motorcycle accident lawyers can pursue a just claim as quickly and effortlessly as possible.
Here are some common questions we receive regarding Brandon motorcycle accidents. If you have further questions or concerns, don't hesitate to contact the Dolman Law Group team for personal guidance and support.
Q: Who Is Responsible for My Motorcycle Accident?
A: Knowing who is responsible for your accident is crucial to a fair outcome and settlement. However, you may not know who to hold accountable. In many motorcycle accidents, the other driver is responsible. More often than not, the driver of a car or other large vehicle is the one who causes the accident and hurts the motorcycle driver.
Some of the most common causes of motorcycle accidents that other drivers cause include:
Drunk driving accidents.
Left turn accidents (a car turns left in front of an oncoming motorcycle).
Rear-ending accidents in which a car follows a motorcycle too closely and ends up hitting them.
Speeding accidents in which a car driver speeds and loses control.
Blind spot accidents in which the driver of a car failed to check their blind spot before switching lanes and missed a motorcycle traveling alongside them.
These accidents usually occur from another driver's error. If you suspect that one of these common causes was the catalyst of your accident and need help proving that this person was responsible for your crash, contact a motorcycle accident lawyer for help.
Sometimes, you may believe that there was another cause for the accident. For example, if you rode through a construction site and no clear signs warned you of debris or uneven ground, you may hold the construction company liable for any accidents.
Sometimes, something as simple as a government agency or some other maintenance company leaving debris on the road that a motorcyclist can't avoid is enough for that company or agency to be responsible for your accident. You may also seek compensation if your motorcycle malfunctioned and the manufacturer was at fault.
To effectively seek compensation from the responsible party, connect with a lawyer to review the details and ensure you're on the right track.
Q: What Do I Do After a Motorcycle Accident?
A: If you want to file your claim, do so as soon as possible. In Florida, you generally have four years to bring a case to court. That may seem like a long time, and getting there requires completing many complicated tasks, so it's best to get started quickly.
You can take multiple steps to make filing the claim and pursuing compensation easier.
Below are some things to keep in mind after a motorcycle accident.
Seek medical treatment. Don't neglect the help you need because you feel you can't pay. A personal injury claim should help you retrieve the money you spent on medical and other bills and help you get back on your feet financially.
Keep your medical bills and records. These documents help prove how much compensation you deserve based on your injuries' financial and physical costs.
Collect specific documentation of your lost time at work and income because you weren't physically able to return to work.
Keep a journal that details your struggles and losses resulting from the accident and ensuing injuries.
Avoid speaking about your accident with people outside the family or on social media. You do not want to accidentally admit guilt or say something that the other side can use against you if you end up in court.
Contact a motorcycle accident lawyer immediately to work towards a successful settlement or lawsuit.
If you follow these basic steps, you'll likely see your claim close quickly.
Q: How Do I Prove Who is Responsible for My Motorcycle Accident?
A: There are four main criteria when proving fault in a car accident claim.
These are:
The at-fault party owed you a duty of care that any reasonable person should expect, such as following traffic laws or driving safely,
The defendant breached this duty of care.
The defendant's breach of duty caused the accident that hurt you.
The accident caused you serious injuries and losses.
To prove these criteria, you need evidence.
Some of the most common evidence includes:
Medical bills and records.
Receipts for the repair or replacement of damaged property.
Any available photos or video footage from the accident scene.
A police report, if filed shortly after the accident.
Eyewitness statements from as many witnesses as possible.
A written journal detailing your personal, financial, and physical losses since the accident.
Documentation of lost wages.
Expert testimony showing how your injuries will affect you in the future.
Statements from family and friends about how the accident affected you.
This evidence helps prove to the defendant and their insurance company (and a judge and jury, if necessary) that you deserve the settlement amount you demanded.
Q: What Damages Can I Collect After a Motorcycle Accident?
A: You can collect economic and non-economic damages.
The primary damages you can collect include:
Medical expenses for emergency room visits, surgeries, operations, medication prescriptions, ongoing therapy, the purchase of medical equipment, etc.
Property damage expenses to repair or replace your motorcycle, helmet, phone, etc.
Loss of income from the time you took off of work to recover.
Loss of earning capacity if you cannot return to work in the same capacity as before.
Pain and suffering.
Emotional trauma and distress.
Scarring, disfigurement, and humiliation.
Loss of enjoyment of life.
Gather evidence to showcase the various losses you've suffered and how they affect your enjoyment of life. You can then make a claim requesting compensation for these losses.
Q: How Much of a Settlement Can I Expect After a Motorcycle Accident?
A: The settlement amount you can expect after a motorcycle accident varies considerably based on several factors. However, there are some ways that you can make an educated guess. According to data collected by the Insurance Information Institute (III), the last ten years have seen a big jump in settlement amounts after an accident.
The total losses for injury claims come to anywhere between $50 million and $90 million per year.
While we cannot guarantee results, we have recovered millions of dollars in damages for our clients.
As our lawyers evaluate your claim, they will account for present and future damages to your finances, health, family, and overall life enjoyment. These losses add up quickly.
When you receive your settlement check, your lawyer will pay any outstanding debts before retaining their agreed-upon percentage for their services. The rest of the settlement check is yours to use as you see fit.
Q: How Long Does a Motorcycle Accident Claim Take?
A: A motorcycle accident claim can take time.
You must go through several steps to see it through to completion.
Meet with a lawyer, first over the phone for a free consultation, then in person to discuss details and to sign a retainer that retains that lawyer for your claim.
Collect the evidence you'll need to prove your claim, such as medical bills and records, receipts, lost income documentation, the police report, witness statements, etc.
Put together a complaint that specifies the damages you want to recover in your settlement and why you deserve that amount.
Receive a response from the defendant accepting your claim and making a settlement offer or rejecting your claim.
Gather further evidence from the defendant's lawyers, depositions (verbal questionings by lawyers), and interrogatories (written questionnaires).
Negotiate for a settlement amount that satisfies both parties.
Go to court if you cannot settle.
Argue your case before the judge and jury.
Receive a verdict from the judge and jury.
Receive your settlement and pay off bills, your lawyer, and any further costs you incur.
The claims process often takes several months. If you end up in court, you may wait a year or more for the process to end. Contact a lawyer immediately to start the process and increase your chances of success.
Q: Why Should I Hire a Brandon Motorcycle Accident Lawyer?
A: It takes work to put together and argue a claim after a motorcycle accident. If you want the best chance of success, speak with our lawyers.
Our lawyers will help you:
Gather evidence without missing a thing.
Negotiate with difficult insurance companies and lawyers.
Find support, transportation, and other necessities for pursuing your claim.
Get the highest possible settlement without settling for less than you deserve.
Find a Brandon motorcycle accident lawyer with expertise in handling motorcycle accidents, experience with personal injury claims, and empathy throughout the recovery process. You'll find that your claim resolves more quickly with a great lawyer.
If you want to pursue a claim after your motorcycle accident with as little stress and as much success as possible, contact a motorcycle accident lawyer today.
Dolman Law Group: Your Brandon Motorcycle Accident Lawyer
The Dolman Law Group is a leading Brandon motorcycle accident lawyer team. Our lawyers have worked in Hillsborough County and other areas of Florida for decades. Our lawyers are passionate about understanding and applying Florida's law in favor of motorcyclists.
Our passion at Dolman Law Group ensures our clients get the justice they need. We know a severe accident makes everyday life difficult, and we've seen the devastation motorcycle injuries can cause. Our goal is to get our clients back on their feet.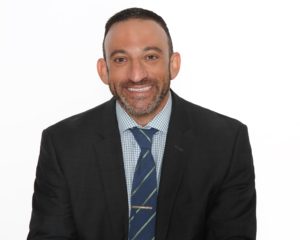 We want to ensure that everyone who chooses to ride a motorcycle in Florida is safe and knows they are protected. We fight to combat insurance companies that take advantage of motorcyclists. Our attorneys work to ensure truth and justice prevail in the Florida legal system.
If you are the victim of a Brandon motorcycle accident and don't know how to pursue the justice you need, contact an attorney for help. The Dolman Law Group attorneys will help you recover damages and get your life back on track. We will work hard so no one takes advantage of you.
After decades of fighting for motorcyclists, our team has experience with the laws governing motorcyclists in Brandon. We will fight to ensure you receive what you deserve. Our results demonstrate how hard we work for our clients.
After a Brandon motorcycle accident, contact Dolman Law Group at (941) 613-5747. We'll help you take the appropriate steps to move past your motorcycle accident and negotiate with the at-fault driver for a settlement that meets your needs.
Client Testimonial
"AMAZING and understanding attorneys! Did great on my case and I highly recommend Dolman Law Group Accident Injury Lawyers, PA for anyone that has been injured in an accident!"
Rating: 5/5 ⭐⭐⭐⭐⭐
Koralis R.
Jan 2020
Read more reviews on Google!