When Should I Hire a Lawyer After a Motorcycle Accident?
Getting a Clearwater Motorcycle Accident Attorney
For many people, the aftermath of a motorcycle crash can be a traumatic experience. Accidents are always unexpected, and the
injuries they cause
can throw victims' lives completely off track. Juggling their physical recovery, while caring for their mental well-being can be more than enough for injured victims to handle. And, due to their lack of knowledge of the legal system and claims process, many victims are hesitant to add consulting with a lawyer to their already full plate. Put simply, injured victims don't need to contact a lawyer the day after a motorcycle accident. However, victims who wait too long to consult an attorney risk losing their legal right to seek compensation for the losses endured in an accident. To protect injured victims' legal rights, they should contact an attorney as soon after an accident as they are able.
A Motorcycle Accident Lawyer Can Help You Immediately
Can a personal injury lawyer help me after a motorcycle accident?
While there is no rush to find the perfect lawyer within hours or days of a motorcycle accident, an experienced attorney can begin assisting injured victims immediately after a
motorcycle crash
. Experienced motorcycle accident attorneys regularly fight for the rights of injured victims, and the sooner you contact them, the sooner they can begin strengthening your claim. When appropriate, attorneys may gather evidence, begin discussion and negotiation with insurance companies, and prepare for trial if settlement negotiations are unsuccessful.
The Statute of Limitations For Motorcycle Accident Claims In Florida
How long do I have to find a motorcycle accident lawyer after a crash?
For those who are unfamiliar with the legal concept of the statute of limitations, think of it as a time, provided by the law, within which injured victims are eligible to initiate legal action after a motorcycle accident. The time provided by the statute of limitations varies among states and depends on the type of claim an injured victim seeks. In Florida, the
statute of limitations
permits motorcycle accident victims to pursue legal action within four years of the date of the accident. Although some limited exceptions may extend the deadline, in most circumstances, victims cannot pursue compensation for accident-related losses after the statute of limitations expires.
Contacting an attorney
as soon as you are able after an accident can help to ensure that you are not barred from filing a claim.
How Long Can I Wait to Hire a Lawyer After a Motorcycle Accident?
Injured victims are not required to obtain legal representation to file a claim for damages resulting from a
motorcycle accident
. So long as the claim process is initiated before the statute of limitations expires, injured victims have a legal right to pursue a motorcycle accident claim. However, initiating a claim can be complicated and intimidating to victims who have no experience navigating the legal process. To ensure your legal rights are protected and to increase your chances of maximizing compensation for your losses, consider speaking with an experienced motorcycle accident attorney. Some victims may need to prioritize their physical recovery and wellbeing over handling any legal matters associated with their motorcycle accident. However, an experienced attorney can relieve the stress caused by the legal process. If you want to see success with your case, though, and you don't want it to drag out, it's best to hire a lawyer as soon as you can after your accident. Many people wait until they make a full physical recovery to deal with legal matters and find an attorney—that's okay! A lawyer can also help you much sooner after your accident, though. Some people can retain lawyers earlier
after their crashes
. This makes it easier for their attorneys to stay on top of medical documentation and gather evidence early.
When Do You Need A Lawyer After A Motorcycle Accident?
How an attorney can help after a motorcycle crash
It's a good idea to take advantage of consultations with a few lawyers no matter what your legal plans are
after your motorcycle accident
. This will help you understand what your options are, even if you opt not to pursue them. Some circumstances, however, make finding a lawyer more pressing. Motorcycle accident survivors may want to expedite their search for an attorney if they:
Suffered severe injuries: The more severe someone's injuries are, the more likely they are to (a) be expensive and (b) take a long time to heal. These two factors can complicate the legal process after a motorcycle accident. More expensive injuries usually mean you pursue more compensation—this can make a case take longer. Many cases also do not begin until accident survivors have physically recovered; the more severe your injuries, the longer this takes. A qualified lawyer can help speed up the process where it's possible and handle the paperwork and legal issues while you heal
Have permanent injuries: If your motorcycle crash caused permanent injuries, you may benefit more than some people from hiring a lawyer. It's good to have someone who can legally represent you to prove your life-changing circumstances
Need extensive medical care: Again—extensive medical care is not cheap or time-efficient. It's best to work with an attorney if you need lots of medical care after your accident. That way, you can focus on your recovery and you'll have someone to help you if your case grows
Missed more than a few days from work: It is very common to have to miss days of work after an accident. If your accident has caused you to miss more than a few days of work, however, it might be in your best interest to get in touch with a lawyer. Motorcycle accident attorneys have experience helping their clients pursue damages for lost wages when they miss time from work because of injury
Are dealing with shady insurance companies: Insurance companies rarely offer an accident survivor a fair settlement; but if the insurance agencies you are dealing with are giving you exceptional trouble, a lawyer can probably help. Try to speak with an attorney if insurers are pushing structured or low settlements in your face
Do not know who might be responsible for their accident (or think more than one party was responsible): Sometimes, it is very clear who was responsible for an accident. In many other cases, the fault is not so obvious. The sooner you hire a qualified motorcycle accident attorney, the sooner he or she can help you determine and prove who caused your accident. Some accidents also involve numerous responsible parties. If this may describe your accident, you could benefit significantly from working with a lawyer
Seven Reasons to Hire a Motorcycle Accident Lawyer After Your Crash
1. Your Attorney Can Explain the Process Behind Filing a Legal Claim
It's not exactly easy to file a legal claim. The process is far from impossible—and that is why you aren't legally required to have a lawyer to do it—but an attorney will make it
much
easier. Different accidents require different courses of legal action. For example, your attorney may tell you whether your case is likely to settle or go to court. No matter what your path forward looks like, a qualified motorcycle accident lawyer can help make it clear. You don't even
need
to take their advice; it all just adds to your options after your crash.
2. Do You Have Questions About Your Motorcycle Accident Claim? They Can Answer Them
There is a reason that lawyers have to spend
years in school
to learn about America's legal system. Most people don't know a whole lot about filing a legal claim, collecting compensation, or anything else involved in the claims process. It's extremely common to have lots of questions bout what to do after a motorcycle accident. When you hire a lawyer, you hire someone that you can ask all of those questions whenever you want. It's much more comfortable to rely on a qualified attorney than on Google when you need legal advice.
3. A Lawyer Will Investigate and Document Your Individual Motorcycle Accident Case
Motorcycle accident attorneys gather the facts and evidence about an accident and use them to prove the truth. A lawyer will help you get the things that you need to legally strengthen your case. Most attorneys take several steps to help their clients prove that something happened. This includes:
Using police reports and similar documentation
Contacting insurance companies, vehicle and motorcycle manufacturers, and so on
Using evidence collected from the crash scene (like photos)
Speaking to witnesses
Evaluating your medical condition based on medical documentation
4. Motorcycle Accident Attorneys Can Help Their Clients Negotiate With Insurance Companies
Contrary to popular belief, a motorcycle accident does not automatically equal time in court. Many people receive compensation after a crash without ever entering the legal system at all. It's possible to settle with an insurance company after an accident. With that said, it can be very difficult to negotiate with insurance companies by yourself. Your own insurance company has a responsibility to work with you in
good faith
, but other drivers' insurance agencies do not. It's common for insurance agents to try to lowball accident survivors with offers. This is why it's beneficial to work with an attorney before you even approach the insurance process. Your lawyer will be able to negotiate for you and push for fairer settlements.
5. Your Lawyer May File Your Motorcycle Accident Lawsuit on Your Behalf
If your motorcycle accident attorney cannot come to terms on a settlement via negotiation with your insurance company, your case may need to go to court. This might be a cause for concern, but if you have already retained a trustworthy lawyer, it shouldn't rattle you too badly. A good lawyer will file a
motorcycle accident lawsuit
on your behalf at this point. You shouldn't feel like there are any unanswered questions when it comes to why things are happening the way that they are, either.
6. Your Lawyer May Represent You in Court
Motorcycle accident lawyers don't only help their clients file lawsuits. They also actually represent clients in court. That means that you won't need to go through the trial process alone if your case heads in that direction.
It's rarely a good idea to represent yourself in court. Some very established legal professionals do it; but, even then, many opt to work with another lawyer for their time in court
7. When You Hire a Motorcycle Accident Attorney, You Can Focus on Recovery
The term "recovery" doesn't just refer to physical recovery from injuries, either. Lots of people need time to emotionally, mentally, and financially recover after a motorcycle accident. Hiring an attorney is one way to free up some of your time and focus so that you can channel your efforts towards getting better. Think of a motorcycle accident lawyer as a long-term investment. It's the ideal way to ensure that you can have time to focus on yourself as you negotiate with insurance companies or head to court.
How Do I Know I'm Choosing the Right Motorcycle Accident Lawyer After My Crash?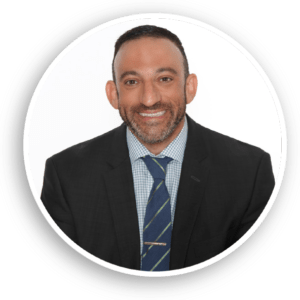 Certain qualities indicate a skilled attorney. With
plenty
of motorcycle accident lawyers out there, consider what you'll prioritize when you select the one you want to work with. We recommend that you look for these when it's time to hire a motorcycle accident attorney:
Experience: This one is a no-brainer. The more experienced your attorney is, the more likely they are to be able to help you with your unique issues. You should hire a motorcycle accident lawyer who knows the legal process and has seen success in the past
Focus: It takes focus and drive to see success in many fields. The legal field is not an exception. If your motorcycle accident attorney isn't focused, you're probably going to have a difficult time putting together a strong case
The right personality: There's no one proper personality for anything—but make sure that you find a motorcycle accident attorney whose personality meshes with yours. You don't need to deal with arguments or miscommunications on top of an already stressful situation
Objectivity: If there's one thing the law is supposed to be, it's objective. An objective attorney will help you approach the legal process in the most objective way possible. The result? A case that's built to last no matter who (or what) you're up against
Good reputation: A lawyer's reputation can tell you virtually everything you need to know about how they'll represent you legally. Search for motorcycle lawyers with good reputations and proven histories getting legal results
If you aren't sure whether you're speaking to the
best lawyer
for your case, we always recommend taking advantage of free consultations with other legal professionals too. You can talk to several attorneys to determine which one is the right fit for you and your case. Dolman Law Group Accident Injury Lawyers, PA offers free consultations to those that have suffered severe injuries as a result of a motorcycle accident. To reach our offices you can either fill out a contact form online or give us a call at
(727) 451-6900
.
---
Dolman Law Group Accident Injury Lawyers, PA
800 North Belcher Road Clearwater, FL 33765
(727) 451-6900
https://www.dolmanlaw.com/legal-services/motorcycle-accident-attorneys/