Car accidents are horrible at the best of times, but there are plenty of cases in which these incidents can be wholly and genuinely devastating. Suppose you're the victim of a car accident in or near Brandon, Florida. In that case, you need a Brandon car accident lawyer to help you navigate your way out of this incredibly challenging and heartbreaking situation. Don't try to fight your way to recovery without help!
Of course, the first and most crucial step after a car accident is seeking medical attention. Make sure you get all the medical care and support you need so you don't have to suffer more or longer than necessary. But, as soon as you get medical help, you should make a call to a Brandon car accident lawyer. The team at Dolman Law Group is standing by to help and support any car accident victim who needs legal guidance in the face of mounting bills and other challenges.
Brandon Car Accident Lawyers at Dolman Law Group
At Dolman Law Group, our Brandon car accident lawyers are standing by and eager to help. We are passionate about seeing our clients get justice after serious and devastating accidents. No matter how the accident occurred, we can help you find the evidence you need to pursue a claim against the at-fault driver and recover at least some compensation for what you lost.
When you work with us, you know that we take it personally that you've suffered such horrific losses. We live near Brandon too, so we consider each client that we work with as a part of our family. If you've been in a Brandon car accident, we are here to help you find the justice that is rightfully yours, and we are going to work as hard as we can to get you the compensation you need to recover and get back to life as you know it.
Our results speak for themselves: after decades of practice, we have earned millions for clients who are victims of wrongful death and personal injuries after severe car accidents. We know that every accident has a unique cause, and every person has a special right to recovery. We work hard to ensure that every client finds the help they need to recover their losses correctly.
We will help you gather evidence and build a strong claim against the at-fault driver in your Brandon car accident. With the right evidence and one of our fantastic lawyers at your side, you'll have no trouble bringing a claim and recovering the compensation you need to help you pay for your medical expenses and other expenses and losses you may have incurred after the accident.
Don't hesitate to reach out to our Brandon car accident lawyers for help navigating your recovery after a serious car accident in the Brandon area.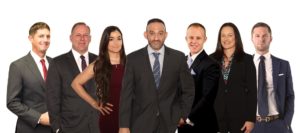 Common Types of Brandon Car Accidents
Because Brandon grew so rapidly since the 1960s and functions as a bedroom community for Tampa, there is a lot of traffic and congestion in the small town. Many car accidents occur as people commute to and from Florida or small businesses in Florida to work. Florida's weather is notoriously sunny, but it isn't immune from storms. These storms can make travel even more dangerous, and Brandon is one of the hottest spots for hurricanes in the United States.
Some of the most common car accidents you'll run into in Brandon include the following.
Injury Crashes
Injury crashes can occur for a wide variety of reasons.
Often, these types of accidents include:
Rear-ending accidents in which one car runs into the back of another at a stoplight or in backed-up traffic
Sideswipe accidents, in which one car swipes the side of another, often on one side of a four-lane road or on the freeway
Left-turn accidents, in which a car turns left in front of an oncoming vehicle that doesn't have time to stop or slow down
Rolling accidents are when a car hits a barrier or another vehicle and rolls across the road.
In most of these cases, the drivers or passengers of these vehicles are injured but are not killed. This is the most common category of accidents in Brandon and Hillsborough County. These are the most common accidents for which you may want to speak to a Brandon personal injury lawyer. This is because you'll likely need serious financial help to get back on your feet after a severe injury.
Fatal Crashes
Though less common than injury accidents, there were still 256 fatal crashes in and around Brandon last year. In fatal crashes, one or more drivers, passengers, or other involved parties (such as pedestrians, bicyclists, or motorcyclists) are killed during or after the accident. These accidents are even more devastating than injury crashes and can be incredibly difficult to deal with.
Fatal crashes are fairly common if crashes are caused by bad weather. If the driver of a car couldn't see because of stormy weather, they were probably traveling faster. They thus caused an even more severe and dangerous collision. Of course, there are many other reasons for fatal crashes, too, all horrible and devastating.
If you've been involved in a fatal crash, you want to seek legal help to get compensation for your losses. Though there is no way that you can ever bring back your lost loved one, you may be able to at least get some justice for them and find the financial and personal support you need to get your life back on track after your loss.
Alcohol and Drug Crashes
Alcohol and drug crashes mean that alcohol, drugs, or both impaired one or more of the drivers involved in the accident. In Hillsborough County last year, at least 490 crashes involved drivers under the influence of drugs, alcohol (the most common), or both.
Alcohol- and drug-influenced crashes are incredibly difficult to navigate. You want to prove that the driver under the influence was at fault in the crash and caused your injuries or other losses because of their negligence and illegal activities. However, it can be challenging to regain the compensation you need, especially if the driver is young or uninsured.
After an accident, especially severe accidents or those involving drivers under the influence, it's important to discuss your case with a Brandon car accident lawyer. A lawyer can help you see the facts more clearly and determine what steps to take to fight for and receive justice and compensation for the injuries and losses you have suffered.
What to Do After a Brandon Car Accident
Car accidents are always surprising and highly challenging to recover from. Once you're over the shock of someone hitting your car (or motorcycle), you may be suddenly frightened and completely lost about what to do next. However, there are only a few things you can and should do after a car accident if you want to pursue a claim against the at-fault driver to recover some compensation.
The main things you need to do include asking others for help.
If you have been in a car accident, here's how to start on the road to recovery.
Seek medical attention. No matter how much it costs, you must get the medical treatment you need to recover as fully as possible. It will be no use to pursue a settlement if you don't even get the money to pay all the bills you need.
Call a personal injury and car accident lawyer. With a lawyer's help, you can gather evidence and build a case to get the compensation you need and get your life back on track.
Keep everything. Any medical bills, medical reports or records, receipts for car repairs, documentation of lost work, records of lost wages, photos or videos of damages and injuries, and any other paperwork or documentation that you can use to showcase the extent of your losses should be kept and given to your lawyer to build your claim.
Talk to your insurance company. You will probably need help to pay your bills initially (even though you should get most of that return if you get a good settlement from the at-fault driver), so you must connect with your insurance company and explain what happened. Ensure that you explain the circumstances without admitting any guilt.
Be discreet. You don't want to talk much about your accident with family members, friends, or people on social media. You must keep things quiet while your lawyers sort out all the legal details and get you as much compensation as possible.
Following these steps should have no trouble building a successful case against the at-fault driver. Your lawyer can help you put together the claim and ensure you meet all the legal deadlines you may be unaware of, so be sure to talk to them as soon as possible.
How Our Brandon Car Accident Lawyers Can Help You
As you have probably gathered, the entire process of a car accident claim can be pretty challenging and sometimes confusing. There are many ways that a lawyer can help you make sure things go smoothly.
Once you've retained our Brandon car accident lawyers' services, we will:
Gather evidence to support your claim. They may have to contact medical professionals and the police department for records. They will probably succeed better with those professionals than you since you're inexperienced with the legalities of getting such records.
Negotiate with the at-fault driver's insurance company. Since insurance companies can only make money by taking in more in premiums than they pay out in claims, they often try to make low initial settlement offers. But your lawyer can help you negotiate for the amount you deserve.
Support you. You'll probably need help with transportation, finding medical professionals to help you heal, meeting legal deadlines, talking to insurance companies, and much more. A lawyer can help you lift some of the stress of recovery from your shoulders.
Fight for you. When you connect with a Brandon car accident lawyer, you'll get someone passionate about seeing justice done for you as their neighbor. A good lawyer will ensure you don't settle for anything less than you deserve from the people who caused your accident and subsequent suffering.
Present your case in court, if necessary. If you can't settle with the other driver beforehand, you may have to go to court to have your case tried before a judge and jury. In that case, a lawyer will present your evidence in the best way to ensure that you win your case as quickly as possible.
Collect your money. Money is the last thing you want to worry about when you're trying to recover from an accident. A good car accident lawyer understands that and can help you get the money you need, distribute it to pay your bills as necessary, and take the rest home for whatever needs come your way.
If you're just not sure about the legalities of pursuing a claim after a car accident and want guidance and support throughout the legal process, don't hesitate to get in touch with a car accident lawyer in Brandon who can help you win your case the right way.
Brandon Car Accident Lawyer FAQ
Brandon car accidents can occur at any time. In Brandon's beautiful but busy town, thousands of people drive around each day going to and from work, traveling into and out of Tampa or St. Petersburg, and enjoying the sights and sounds of Florida. In that heavy flux of traffic, there are bound to be at least a few car accidents that may be impossible for you to avoid, even if you follow all the rules of safe driving.
If you're involved in a Brandon car accident, especially one that wasn't your fault, you should get in touch with a Brandon car accident lawyer before you do anything else. You don't deserve to suffer because another driver acted foolishly and caused a crash. Instead, you can and should seek compensation from that driver to help you get back on your feet after a car accident. All you need is a good lawyer, a bit of evidence, and the patience to pursue a claim.
Q: Who Is At Fault in a Brandon Car Accident?
A: There often isn't an easy way to prove who is at fault in a Brandon car accident. However, you must prove the other driver was at fault if you want justice done and get the compensation you deserve from the at-fault driver.
You have to prove that the accident caused you:
Significant and permanent loss of bodily functions.
Permanent injury.
Significant and permanent scarring or disfigurement.
Death.
If you show that one of these is the case, you can claim compensation from the other driver. However, it is much more difficult to get the compensation you deserve if you can't.
You must prove four things about the circumstances that led to your significant and permanent injuries and loss to see a successful case.
You must prove that the other driver owed you a duty of care—in this case, you should be able to show they owed you the care any reasonable person should expect of safety on the road.
You must prove that the other driver breached their duty of care by acting deliberately, foolishly, or negligently.
You must prove that the other driver's negligence led to the accident.
You must prove that the accident is the direct cause of your injuries and suffering.
If you can prove these four things, you can easily show that the other driver is at fault in your car accident and should be held responsible for the suffering they caused you.
Q: What Evidence Is Necessary to Prove Fault in a Brandon Car Accident?
A: If you need to prove another driver was at fault in your accident, you need to have evidence that will help you prove this.
Some of the common evidence you may include:
Medical bills and records.
Photos or video evidence from the accident scene.
Receipts from repairs to your car.
Eyewitness statements.
The police report from the accident.
Testimony from your family and friends about the suffering you've endured.
Testimony from medical experts showing how your injuries will affect your future.
There may be other evidence you can gather to support your claim. Be sure you don't leave out any needed evidence. Connect with a personal injury lawyer who can help you find and appropriately use the evidence necessary to fight for a successful verdict in your claim.
Q: What Damages Can You Claim in a Car Accident Case?
A: Damages usually fall into two categories: economic and non-economic. These categories encompass everything you lost because of an accident and subsequent injuries.
Usually, they include:
Medical expenses include emergency room visits, surgeries and procedures, ongoing therapy, medication prescriptions, and medical equipment.
Property damage costs stem from repairs or replacements to your damaged car or other property.
Loss of income from the time you took off of work to recover after your accident
Loss of earning capacity if you can't return to work in the same capacity as before the accident
Pain and suffering in general
Scarring, disfigurement, and humiliation
Emotional trauma and distress
Loss of consortium with loved ones
Loss of life enjoyment
The number of damages you can claim will vary significantly depending on the circumstances of your case. It's best to speak with your lawyer to determine damages you can claim after your car accident.
Q: How Much Can I Get from a Car Accident Settlement in Brandon?
A: The damages you can claim ultimately determine how much of a settlement you can get. In Brandon, you must prove severe injuries and losses to settle with the at-fault driver, so you must speak with a lawyer to determine what counts in your specific situation.
Ultimately, there is no hard and fast rule for how much you can get for a car accident settlement. Our team has won thousands or millions of dollars for our clients who have lost much to a bad car accident. If you want to see how much you could earn from a car accident settlement, your best bet is to reach out to a car accident lawyer as soon as possible to start building a claim.
Q: What Happens During a Car Accident Claim?
A: There are several steps to an effective car accident claim.
Here's a look at the basic procedure to see how it will likely work for you in your situation.
Call a car accident lawyer to discuss your case in a free consultation. This will help you determine whether to move forward with your case or not.
Meet with the lawyer to review your evidence and go in-depth on your story. At this point, you may want to retain the lawyer's services by signing a retainer.
Start gathering your evidence. With your lawyer's help, you will gather relevant evidence such as medical bills and records, police reports, documentation of lost work, witness statements, etc.
Send a complaint. Your lawyer will draft a complaint explaining how the accident happened and how it affected your life and send this complaint to the at-fault party.
Receive a response from the at-fault party. This response will likely make an initial settlement offer or, in rare circumstances, reject your claim outright.
Collect further evidence from the other lawyers and any relevant parties. Your lawyer and the defendant's lawyer will send interrogatories (written questionnaires) for everyone to fill out. They will likely take depositions (verbal questioning) from relevant parties.
Negotiate with the defendant to find a settlement amount that works for you both.
Go to court. If you can't reach a comfortable settlement, you will need to take your case to court, where it will be tried before a judge and jury.
Receive a verdict. The judge and jury will hand down a verdict that reflects the situation and the settlement you deserve.
Take home your settlement check. Your lawyer will help you pay off outstanding debts before giving you the remainder of the check to take home and use as you see fit.
As you can see, there are many steps to a car accident claim, and they can be quite involved. You must speak with a lawyer as soon as possible to get things moving toward a resolution. In most cases, you only have two years to file your case in court, so you want to ensure you have plenty of breathing room for things that will inevitably take time.
Q: How Do I Pay My Brandon Car Accident Lawyer?
A: If you're thinking about filing a car accident claim, there's a good shot that you're struggling to pay the bills. Most people have a huge influx of bills after a car accident because of the cost of getting the appropriate medical treatment, repairing or replacing a vehicle, and seeing counselors or other professionals for more help.
If you're in that boat, you probably balk at the idea of hiring yet another person you will have to pay to help you through the aftermath of this accident. However, hiring a car accident lawyer doesn't have to be a huge extra financial burden.
Car accident lawyers work on a contingency basis. What this means is that they won't take any money from you unless they win your case for you. You won't have to pay anything up front to retain their services. Once they win your case, they usually take a percentage of the total settlement you won as payment for their services. That way, you don't have to pay a penny.
In general, a car accident lawyer will take a small percentage of your settlement—the amount often ranges between 33 percent and 40 percent depending on whether the case is settled out of court or in court. It's important to note that this number could vary significantly depending on how much the lawyer's office needs to pay to gather evidence and build a case.
Q: What Do I Need In a Car Accident Lawyer?
A: When finding the right lawyer, you should be as picky as possible. You don't want to end up with a lawyer who has no idea what they're doing and end up losing all kinds of time and money trying to work with them. You also don't want to end up with an incredibly experienced lawyer who works in a different field and doesn't know how car accident claims work best.
There are three main things to keep an eye out for when looking for the right Brandon car accident lawyer:
Experience. You want a lawyer who has plenty of experience under their belt. Even if you work with a lawyer just getting their start in the car accident world, you want to be sure they partner with lawyers who have worked for a long time on cases like yours.
Expertise. Don't pick a lawyer who has never worked with car accident claims. While they might be able to pick up quite a bit, you want to start with a lawyer who knows the law backward and forward and can ensure that you don't miss a thing when you're pursuing your claim.
Empathy. Working with an experienced lawyer is of little worth if your lawyer doesn't keep you informed about your case or mistreats you. You want to find a lawyer who truly cares about you as a person and will do everything they can to get justice for you.
Contact a Brandon Car Accident Attorney Today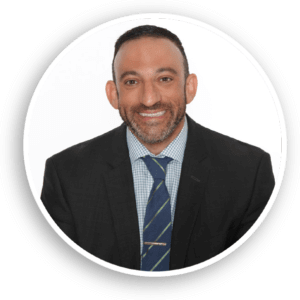 Find a lawyer who communicates with you constantly, who knows all about the process of pursuing car accident claims, and who genuinely cares about you as a person. If you need an experienced, empathetic, and expert lawyer in Brandon, don't hesitate to contact us at Dolman Law Group. Our lawyers have lived and worked in and around Brandon, Florida, for years. We know all about how to work with car accident victims.
We are dedicated to seeing you get justice. In the decades we have worked for car accident victims in Brandon, we've helped clients win back hundreds of thousands and millions of dollars to help them pay for their losses. If you're ready to hire a lawyer and aren't sure where to start, call Dolman Law Group.
We'll give you a free consultation and get you set up to start pursuing the justice you deserve and get your life back on track as soon as possible. Reach out to us today at 833-552-7274 (833-55-CRASH).
Client Testimonial
"AMAZING and understanding attorneys! Did great on my case and I highly recommend Dolman Law Group Accident Injury Lawyers, PA for anyone that has been injured in an accident!"
Rating: 5/5 ⭐⭐⭐⭐⭐
Koralis R.
Jan 2020
Read more reviews on Google!