Each day in Brooklyn and beyond, we rely on heavy trucks to transport goods and perform services such as garbage removal. Commercial motor vehicles are a major part of our lives and our economy. However, these enormous vehicles also pose risks for those driving or walking along the roadways.
During August 2019 in Brooklyn, 418 accidents involved commercial motor vehicles with six wheels or more. Due to their large size, having an accident with one of these vehicles often means serious injuries or even death. If you've been injured in an accident involving a commercial truck, you deserve the legal guidance of an experienced Brooklyn truck accident attorney.
The Dangers of Heavy Trucks
Much of the risk facing other motorists, pedestrians, and cyclists when it comes to commercial trucks is related to the size of the truck and how that size impacts the driver's ability to maneuver it. A fully-loaded tractor-trailer can weigh up to 80,000 pounds. While box trucks and other commercial vehicles are significantly smaller than that, they're still many, many times larger than the average passenger car that weighs in at around 3,400 pounds. Because of their size:
Heavy trucks require more distance to come to a safe stop. This creates hazards in stop-and-go traffic, where something or someone might enter the truck's travel lane at any moment. The faster the truck is moving and the heavier it is, the more distance is required for it to stop safely.
These trucks also take more time to accelerate, which can create confusion and impatience for other drivers who may be in a hurry, trying to assume the truck driver's intentions, or trying to gauge their speed.
Commercial trucks have large blind spots on all four sides, with the one that is most pronounced occurring on the right side. What this means is that if you drive too closely alongside, in front, or behind a truck, the driver may not even realize you're there.
The massive size of a commercial truck also impacts the driver's ability to steer it, particularly around corners. Truck owners are required to post signage that warns people that the truck makes wide turns. However, many people either disregard the sign or are unaware of how much space the truck actually needs to safely turn.
Commercial trucks are not only heavy, but tall. Their height creates a high center of gravity that makes them prone to rollovers. An overturned truck increases the risk of death or injury to others who may be close enough to get caught beneath it.
What Causes Truck Accidents?
The chief source of truck accidents, as with other traffic-related crashes, is human error. However, human error can have a variety of effects. Here are some of the most common examples of human error causing an accident that involves a heavy truck:
Speeding (or driving too fast for conditions): As previously noted, the faster a commercial truck is moving, the harder it is to come to a stop. Speed also makes the truck harder to control. For example, the driver of a box truck in Brooklyn took a sharp corner too fast and wound up jumping the curb and striking a man on a skateboard before plowing into the window of a restaurant. Another pedestrian was injured and the truck smashed into a subway pillar and a pole before coming to a stop.
Fatigue: In spite of federal hours of service regulations that require commercial long-haul truck drivers to take regular off-duty time to rest, many truck drivers still drive while drowsy. Additionally, as reported by the Federal Motor Carrier Safety Administration, it is estimated that nearly one-third of commercial truck drivers suffer from mild to severe sleep apnea. Sleep apnea is a breathing-related disorder that causes a person to briefly stop breathing while asleep. These episodes can happen many times during the night, causing the sufferer to sleep poorly and feel drowsy during waking hours. Drowsiness impacts the driver's ability to focus on the task of driving and slows their reaction time.
Alcohol or drug-impaired driving: Intoxicating substances such as alcohol, illegal drugs, prescription drugs, or even some over-the-counter medications impact a person's driving skills in a variety of ways, depending on what substance they consumed. Concentration, decision-making, and other skills needed to safely control a commercial vehicle may all be altered by the impairment.
Disruption in the flow of traffic: The time and distance required to safely stop or accelerate in a commercial truck create a particular risk when the truck is in stop-and-go urban traffic such as that found on the streets of Brooklyn.
Poor training: Truck drivers are required to complete a certain amount of training before obtaining their commercial driver's license. However, this training is often inadequate in building the skills that truck drivers need to handle the real-world situations that they confront each day. In addition, due to a truck driver shortage, many new drivers are being thrust into the driver's seat and sent on solo runs without the benefit of job-shadowing a more experienced driver first. Proper training is essential when handling issues such as wide turns on narrow streets.
Poor maintenance: Because commercial trucks put on so many miles in such a short period of time, regular maintenance is critical to keep the truck's brakes, tires, steering, and other systems operational and safe.
Distracted driving: Truck drivers are not immune to the distractions that other drivers face, including texting, talking on the phone, browsing the internet, eating or drinking, adjusting the vehicle controls, entering information into the GPS, and external distractions such as people, previous accidents, or billboards.
Avoidance of another collision: Sometimes, in the process of trying to avoid one accident, a driver will inadvertently cause another. For example, a truck driver on I-88 in Broome County swerved to avoid hitting a deer and, instead, crashed into a concrete barrier and rolled his truck into the oncoming lane of traffic. The truck was carrying a load of compressed natural gas, and one of the tanks containing the natural gas ruptured. The truck driver was ejected from the truck during the collision and died of his injuries. Although no one else was injured in the accident, the leakage of an unknown amount of compressed natural gas prompted the evacuation of approximately 80 people from nearby homes in the town of Fenton. The roadway was closed for an extended period of time while crews cleaned up the accident.
FAQs About Truck Accidents
Are truck accidents always the truck driver's fault?
No. Many truck accidents are caused by human error on the part of other drivers, pedestrians, bicyclists, or other factors. Truck drivers are held to a higher standard and increased regulations as a part of their job, but that still doesn't mean that they're always to blame for the accident.
I was injured in a truck accident that was the truck driver's fault. With whose insurance should I file a claim?
New York is a no-fault state when it comes to car insurance and accident injuries. What this means is that, regardless of fault, if you are injured in a traffic-related crash, you must first seek compensation from your own Personal Injury Protection policy that you were required to purchase before registering your car. However, once you have exceeded policy limits or if your injuries are serious, you are permitted to pursue compensation via a third-party insurance claim against the truck driver or trucking company's policy or file a personal injury lawsuit against the at-fault party within three years of the date of the accident. An experienced truck accident attorney can assist you with this process.
What qualifies as a serious injury?
New York's serious injury threshold defines serious injury as one that results in:
Death;
Dismemberment;
Significant disfigurement;
Bone fractures;
Loss of a fetus;
Permanent and significant limitation of use of a body organ, function, or system; or
An injury that prevents an individual from working or performing customary activities for at least 90 days.
If the accident was caused by a defective brake system, is that the truck driver's fault?
Sometimes. The driver and the company they work for each have a responsibility to ensure that the truck received regular maintenance. So, one of the first things your attorney will want to look at is the maintenance logs for the truck that must be kept by law. If the truck was maintained as it should be, then an attorney will look for evidence that another party may bear fault. If the truck's braking system was defective when it was installed, then liability may fall on the manufacturer or distributor of the faulty part. Your attorney will also look at other potential sources of liability and insurance policies to determine who is liable and how to ensure that you receive the compensation you deserve for your injuries.
What kind of compensation can I claim if I file a personal injury lawsuit? Can I only seek reimbursement for medical expenses?
Medical expenses are certainly one of the damages you can claim in a personal injury lawsuit. Others include loss of wages, loss of future earning capacity, the cost of repairing or replacing your car, pain and suffering, and the impact that your serious injury has on your spouse or other loved ones.
How do I know how much compensation to ask for?
Your attorney will help you to establish a value to your case, which is the amount you will ask for from either a third-party insurance claim or through a personal injury lawsuit. This value represents not only the amount of economic expenses, such as the cost of medical procedures and lost wages, but also the future expenses you face and non-economic damages such as pain and suffering that are harder to assign a precise dollar amount to.
If I hire an attorney, does that mean that I will have to go to court?
Not necessarily. Your attorney will advise you about the legal options available to you and will likely first attempt to get your compensation by negotiating a settlement with the appropriate insurance companies. However, the attorney you hire to handle your case should be fully prepared—and comfortable with—the possibility of going to court to obtain fair compensation for you. In truck accident cases, this is particularly important as many trucking companies and the agencies that insure them have high-powered, corporate law firms to represent them in accident cases.
What do I have to prove to win my case?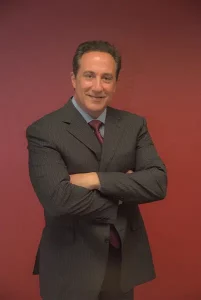 A successful outcome to a personal injury case hinges on the ability to prove negligence. To prove negligence, you must show:
The at-fault party owed you a duty of care. In a truck accident case, the duty of care a driver owed you was to operate the truck safely and to follow all state and federal regulations and traffic laws.
There was a breach of this duty of care. The breach would be the specific negligent driving behavior, such as alcohol impairment or speeding.
This breach resulted in the accident, which caused the damages you're seeking.
In addition to proving negligence, you also must show the court the specific economic costs the accident has led to so far, any predicted costs that you will face due to your injury in the future, and any non-economic impacts that your injuries have had on your life. To estimate your future costs, your attorney will often seek testimony from medical professionals and other experts who have experience in cases like yours.
Call Our Brooklyn Truck Accident Lawyers for More Information
Do you have questions about the legal process of recovering compensation for your truck accident injuries? Call us at 833-552-7274 (833-55-CRASH) or contact Dolman Law Group Accident Injury Lawyers, PA, online for a free consultation and case review.