When you or a loved one are ill or in pain, you trust medical professionals to treat you. Seeking medical attention means you rely on the staff to have the knowledge and experience to safely provide the right kind of care. When a doctor or other medical professional makes a mistake, they break your trust and delay proper treatment for your illness or injury. If you've suffered unnecessarily from a medical mistake, contact our Brooklyn medical malpractice lawyers without delay.
4 Common Types of Medical Mistakes
A study by researchers at Johns Hopkins University found that more than 250,000 people die each year from medical mistakes. This discovery made medical mistakes the third-ranking cause of death in the United States. Patients that don't die from the mistakes often suffer from the side effects of unnecessary treatment and medications, all of which compound their original discomfort. Types of medical mistakes that can lead to malpractice claims include:
1. Misdiagnosis - One of the leading types of medical mistakes is misdiagnosis. When a doctor misdiagnoses a patient, it delays treatment for their existing health concern and adds additional stress due to:
Unnecessary tests - Blood tests, CT scans, and other types of medical testing are often unnecessary, costing patients money they don't have along with discomfort.
Unnecessary treatment - Any treatment that a patient doesn't need can result in serious side effects. Unnecessary surgery or radiation for misdiagnosis of cancer, for example, can cause prolonged pain and new health issues.
2. Medication Mistakes - Medication errors injure approximately 1.3 million people a year in the United States. Types of medication errors include administering the wrong dosage or the wrong prescription.
3. Never Events - These medical mistakes should never happen. While no medical mistake should ever occur, a never event is very serious. Examples of this type of malpractice include when surgeons operate on the wrong side or remove the wrong limb. Never events are 100 percent preventable and result in devastating consequences for the patient.
4. Infections - Healthcare-associated acquired infections (HAIs) are a significant cause of illness and death among patients in hospitals. An HAI can occur at any type of medical facility. Patients develop an HAI while being treated for another condition. Infections develop from injections, surgery, and catheters. Some of the dangerous results of an HAI are infection at the surgical site, pneumonia, and central-line associated bloodstream infections (CLABSI).
When you become injured or seriously ill, there is no time to question the credentials of those treating you. You simply trust that they have the right training and skill to make a proper diagnosis. Trust between patients and medical professionals becomes broken when a mistake occurs. If a medical mistake caused your disfigurement, disability, or the death of a loved one, contact Dolman Law Group to discuss your case.
Medical Mistakes are Costly
Experts estimate that medical mistake costs are as much as $19.5 billion in the United States. The personal costs to you depend upon the type of error and the outcome.
Chances are you will not be able to return to a career that you loved and enjoyed. The number of doctors and medical experts you need to see now double due to your new complications and your existing health issues. Your inability to work can place you and your family in great financial stress. Common medical expenses include:
A skilled living facility is often necessary for mistakes that leave patients unable to care for themselves. This type of care is very costly, with an average cost in New York of more than $140,000 a year.
Medical equipment to assist a patient with mobility, breathing, and other important functions are another expense. This equipment often needs replacing, making it another unexpected expense that is continuous throughout the patient's lifetime.
A medical mistake leaves you with no choice but to find a new health care provider—one you can trust. Seeking new medical care may require relocating to a different city. Moving is yet another stress you and your family do not need during your health crises. Finding care for both your existing health problems and your new ones takes time and can further delay treatment.
The sad truth about medical mistakes is that they are preventable. The trust you placed in the medical professionals entrusted with your case is broken. Learning to trust any medical professional may feel impossible however it is essential to getting the help you so desperately need.
A simple surgery or a mild case of the flu should not result in a life-threatening infection or a misdiagnosis of cancer. No one should pay out-of-pocket expenses due to the medical malpractice of those entrusted with their care. With medical costs only escalating, there is no relief in sight for patients who rely on medical equipment, medications, and personal care.
An estimated 1,000 people die each day from medical mistakes. When the outcome of a medical mistake is the death of a loved one, you may be entitled to a wrongful death claim. Unexpected expenses like medical bills, funeral costs, and loss of income and companionship can devastate a family. While no amount of money can replace a loved one, possible financial compensation may ease your burden.
Why Do Medical Mistakes Occur?
While it is true that no one is perfect, there is no room for medical mistakes by trained professionals. Patients rely on doctors and other healthcare providers to deliver a certain standard of care. There are several key factors as to why medical mistakes occur:
Poor communication - Most patients receive treatment from more than one doctor or healthcare facility. This leads to a complex network of various doctors, medications, and treatment plans. If there is no communication among the various providers, there is a greater chance of a medical mistake and harm for the patient. Other staffing issues that can result in a medical mistake are shift changes, poorly written or unclear directions, and untrained staff.
Heavy patient caseloads - A study by the American Academy of Family Medicine discovered that primary physicians see as many as 19 patients a day. Another study found that approximately 75 percent of doctors describe themselves as "overworked." Heavy patient caseloads and doctor burnout can lead to serious medical mistakes for unsuspecting patients.
Knowledge-based errors - Medical care requires a variety of properly trained staff. Like doctors, nurses, technicians, pharmacists, most hospital staff must follow policies and procedures. Actions such as incorrectly documenting a chart or mislabeling blood samples can have serious consequences for patients. When medical facilities fail to ensure all staff has the skills necessary to do their jobs correctly, patients are at risk for serious harm.
Each one of the reasons listed above is easily fixed with stronger communication, more staff or better scheduling, and proper training. There is no excuse for a medical mistake that results in malpractice. Never let a health care provider try to blame you for their error. Elderly patients are especially vulnerable and need family or friends to advocate for them.
No patient should suffer physical, emotional, and financial stress due to a tired doctor or a short-staffed hospital. The wrong diagnosis or unnecessary surgery can change your life forever. If you are the victim of a medical mistake, discuss your case with Dolman Law Group as soon as possible.
How Dolman Law Group Can Help
A medical mistake is a serious setback to your health and can even result in death. When a medical professional fails to use care in diagnosing and treating your medical care, it can change your life. Not only is your original health concern not treated—perhaps it is worsening due to lack of care—but now you have a new, unexpected and unnecessary health issue.
Soon after a medical mistake is discovered, insurance companies may offer you a settlement. Their initial offer may seem like a large sum of money for you and your family yet it most likely won't cover your future medical needs.
When a hospital or doctor makes a serious medical error, the goal is to settle the case quickly and with as little publicity as possible. The insurance company that represents them is not looking out for your best interests.
At Dolman Law Group, we understand malpractice law and we know how to negotiate with insurance companies. Our years of experience provide us with the skills you need, along with the respect our clients deserve. The realization that a medical provider you trusted made a mistake that increased your health problems is devastating. In addition to physical pain, you may develop anxiety simply walking into a doctor's office.
Once you are aware of the mistake, it is important to speak with an attorney and not the insurance company, doctors, or staff of the facility. No matter how much they may apologize for the mistake, don't speak with them. An apology doesn't pay for your future surgeries, your medicines, and other expenses acquired as a result of their error. What happened to you is unfair and unjust—and it demands accountability from those responsible for your suffering.
While each case is different, you may be entitled to financial compensation for medical bills, lost wages, and pain and suffering. Our legal team won't stop until we secure fair compensation for you. If we are unable to settle the case out-of-court, we are unafraid to go to trial. At Dolman Law Group, we fight for our clients and we won't settle for less than you deserve.
Your Brooklyn Medical Malpractice Attorney
Dolman Law Group offers free case evaluations. This means you have nothing to lose by contacting us to discuss your options. Upon careful review of the details, our legal team can determine whether there is sufficient evidence for pursuing litigation. It is important to gather as much information as you can regarding your case, including the contact information for any witnesses.
We understand that this is a stressful time for you and your family. However, due to state law regarding the timeline for filing a claim, it is imperative to talk with us immediately. Any delay in securing legal representation may lead to disappointment in seeking justice for you and your family. Concentrate on your health and let us handle the details of your case and aggressive insurance company representatives.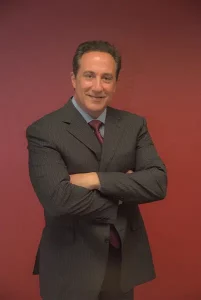 Medical malpractice is a serious problem that demands attention. The action you take just might save other patients from experiencing the same harm. Dolman Law Group takes great pride in our ability to serve the residents of Brooklyn and surrounding areas. Our years of experience as medical malpractice attorneys have help us to obtain successful outcomes for victims.
Our legal team is ready to go to work for you. While we are unable to promise a particular outcome, we can review your case at no expense to you. We work hard for our clients because we care, and because we demand accountability from those responsible. A medical malpractice case is too important to trust to just anyone. Take an important first step toward justice for you and your family by scheduling your free case evaluation today. If we move forward with your case, we will communicate with you throughout the process. You will never wonder where your case stands.
Let Dolman Law Group get to work for you by calling us today at 833-552-7274 or contact us online. We are proud of our big firm results with small firm attention. If you live in Brooklyn, New York, or the surrounding region and you believe you are the victim of medical malpractice, reach out to us today.