According to the CDC's National Center for Injury Prevention and Control, unintentional falls are the leading cause of emergency room visits in the United States. Each year approximately 8.5 million people visit the emergency room for unintentional falls, resulting in 1.2 million hospitalizations. Older adults are especially vulnerable to slip and fall related injuries and fatalities, including hip fractures and brain injuries. A slip and fall injury might occur in the home, but sometimes they occur when people are going about their daily routines.
Visiting your favorite restaurant, shopping at the mall, enjoying a latte at your favorite coffee shop, going to the dentist's office, or spending the day a friend's home might all result in a slip and fall injury. New York property owners have a legal duty to keep their property safe for patrons and visitors and warn them of potential hazards. When property owners don't uphold their duty, visitors risk suffering a severe, sometimes deadly, slip and fall accident, a broad classification which also includes trip and fall accidents.
If you have sustained injuries in a slip and fall accident because a negligent property owner didn't maintain a safe environment, New York law permits you to seek compensation for damages related to your injuries and losses in civil court. Contact our Brooklyn Slip and Fall Attorneys at Dolman Law Group in Brooklyn at 833-552-7274 for a free consultation to discuss the details of your case and determine the best path forward for your situation.
Our Results in Slip and Fall Cases
The experienced personal injury attorneys at Dolman Law Group has decades of experience negotiating, settling, and litigating claims for their injured clients, including those who have suffered slip and fall injuries on another party's property. The firm's dedication to client service and commitment to professional excellence has led to the recovery of millions of dollars in compensation for damages from court-awarded verdicts in favor of the plaintiff and settlements.
Our recent noteworthy cases include a $300,00 settlement for a client who tripped and fell in a poorly maintained restaurant parking lot and an $82,000 settlement for a client who sustained an injury to his shoulder in a slip and fall accident. These are only examples and do not guarantee a particular outcome for your case. We can, however, guarantee our skilled team of Brooklyn slip and fall lawyers will diligently work for the best outcome for each client's unique circumstances.
Causes of Slip and Fall Accidents
Many different hazardous scenarios might cause someone to suffer a slip and fall accident which causes serious injury likely requiring legal action. Below are some examples:
Dilapidated buildings with loose flooring, tiles, carpeting, and floorboards
Construction sites with loose debris which can fall on a passerby
Loose steps, handrails, and run-down stairwells
Uncleared trash, debris, snow, and ice in driveways, parking lots, and storefronts
Wet product use or spills of water, floor wax, cleaning products, oils, and food
Dry product or spills of powders, granules, sand, dirt, and sawdust
Poorly maintained and malfunctioning escalators and elevators
Uneven sidewalks, walkways, trails, and other walking paths
Traumatic Brain Injuries (TBI) in Slip and Fall Cases
Among older adults, unintentional falls remain the number one cause for traumatic brain injuries (TBI), according to The Centers for Disease Control and Prevention (CDC). The same is true for young children. When a slip and fall accident occurs and a person's head hits the ground or pavement, they risk a mild to severe TBI. Mild TBIs, more commonly referred to as concussions, often heal on their own within a few months. Severe TBIs can be fatal, especially in older adults and children. Yet, even a moderate concussion can cause lifelong struggles for children, whose brains don't develop until they are young adults. Additionally, parents sometimes don't notice symptoms until their child misses one or more major developmental milestones. Some common consequences of a TBI after a slip and fall accident include trouble with memory, reasoning, and senses, such as sight and balance. After a TBI from a slip and fall accident, victims might also struggle with language capabilities such as expression, communication, and understanding. It's not uncommon for TBI victims to also struggle with emotion, have personality changes, and sometimes display aggressive behavior.
Visitor Status in Brooklyn Slip and Fall Claims
New York law requires property owners to maintain a safe environment for those who come onto their property. Specifically, the law states, "to use reasonable care to keep the premises in a reasonably safe condition for the protection of all persons whose presence is reasonably foreseeable." The level of duty a property owner has to visitors and the extent to which he or she might be liable for damages from a slip and fall injury hinges on a visitor's status when they are on the property. Like most other states, New York recognizes three different types of visitors: invitees, licensees, and trespassers.
Invitees
Under New York law, property owners have the highest duty of care towards invitees, those who have been invited on a property for public or commercial use. Commercial or business invitees include patrons, customers, and clients. This includes those who dine at their favorite Brooklyn restaurant, patrons at a local watering hole, retail shoppers at a grocery store or mall, and people visiting professional offices. Public invitees include those who have been explicitly or implicitly invited to use public spaces. This includes children at a local playground and concert goers at a public park. Property owners must try to remove all known slip and fall hazards, or warn visitors about hazards the owner should reasonably know about.
Licensees
A property owner might explicitly invite a licensee on their property, or the licensee might have implied consent to come onto the property. Examples of invited licensees include friends, family members, and other social guests. Property owners have the same duty of care towards invited licensees as they do towards invitees. Examples of licensees with implied consent to enter a person's property include in-home or B2B salespeople, the employee who reads your electric meter each month, and delivery people. Each case is different, but uninvited licensees typically don't have the same protections as invited licensees; however, property owners cannot set intentionally harm licensees with implied consent.
Trespassers
You likely know that a trespasser is a person who goes on another party's property without permission. Unless they are children, trespassers typically do not have protection from injury under New York law. Yet, trespassers are protected from intentional harm and injury caused by the property owner.
When Children Trespass and Suffer Slip and Fall Injuries
When children suffer injuries on another party's property, their visitor status does not play into determining liability. New York courts can find property owners financially liable for child injuries on their property under the attractive nuisance doctrine. Certain elements on a person's property "attract" child trespassers. Property owners have the duty to protect child trespassers by maintaining their property in such a manner that they eliminate potential dangers which could result in serious injury or fatality. Many different items might serve as an attractive nuisance where a child could slip and fall and sustain severe injuries. They include:
Trampolines
Construction sites with piles of dirt, sand, and lumber
Heavy machinery, like bulldozers and tractors
Abandoned furniture, appliances, and cars
Lakes, ponds, and fountains
Swingsets, treehouses, and other outdoor playground equipment
11 Ways to Seek Compensation in Slip and Fall Cases
When you or a loved one suffers serious injuries from a slip and fall accident, you deserve compensation for your injuries when another party's negligence caused your accident. New York law permits you to file a lawsuit against the property owner to recover damages for economic and non-economic losses related to your injury. In the event your attorney negotiates a settlement for you or a court rules in your favor you might receive compensation for the following damages:
Medical treatment costs including ambulance and emergency response teams, hospital stay, diagnostic imaging, followup doctor visits, and prescription medication
Rehabilitation costs related to helping slip and fall accident victims recover lost functions from injuries, including physical therapists, speech pathologists, and occupational therapists
Assistive device expenses for things like crutches, wheelchairs, canes, and walkers
Lost wages related to injuries, hospitalization, and recovery from a slip and fall accident
Lost earning capacity when a slip and fall injury requires extensive recovery or results in a permanent disability which prevents a victim from returning to their job or seeking any kind of gainful employment
Home modification expenses when slip and fall victims must make their homes more accessible by adding things like wheelchair ramps, handrails, or extra main floor accommodations
Pain and suffering
Mental anguish
Loss of consortium with a spouse
Loss in quality of life
Any other non-economic costs which might apply to your situation
If you have lost a loved one after a slip and fall injury, you might be able to recover damages depending on your relationship with the deceased. Eligible survivors can sometimes recover medical expenses for which they paid, funeral expenses, and burial costs. Survivors can also receive compensation for non-economic damages based on their relationship to the deceased. Some examples include loss of support for dependents or loss of companionship for spouses. Consult with an experienced Brooklyn slip and fall attorney to determine your eligibility for recovering damages in a wrongful death suit after the loss of your loved one.
Defense Strategies in Slip and Fall Cases
Insurance companies will go the extra mile to avoid paying out claims for a slip and fall accident. You can expect their team of defense lawyers to use every possible strategy to avoid liability. Also, defense teams shift blame to the victim so they can avoid some or all financial liability for damages related to a slip and fall accident. Some arguments we've heard a defense team make for a slip and fall accident include:
Your injuries aren't as serious as you claim.
You have preexisting injuries from another event.
You were never at the location where the slip and fall accident allegedly occurred.
You weren't focused on where you were walking because you were talking to another person, using your cell phone, daydreaming, or distracted in some other way.
Your accident happened on an area of the property that prohibits visitors. If you didn't go in this area, you wouldn't have been injured.
The hazard that led to your slip and fall accident was clearly marked by signs, cones, rope, or something else, and you should have seen the warnings.
A reasonable person would have seen the danger that caused you to slip and fall and sustain injuries.
You didn't have permission to be on the property.
There was no dangerous condition—you tripped over your own feet.
Your experienced personal injury attorney anticipates the strategies the defense might use in your case and will be prepared to fight against them to get the best outcome for your case. This includes investigating the facts of your accident, gathering witness statements, and obtaining all documents relevant to your slip and fall, to build the strongest case against the negligent property owner.
Contact an Experienced Brooklyn Slip and Fall Lawyer Today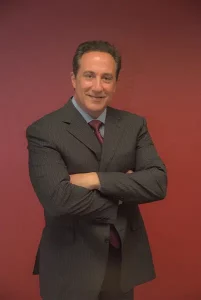 Suffering a severe injury after a slip and fall accident carries emotional stress and potential financial burden on top of the physical pain of injury and recovery. When a property owner's negligence leads to your injury and associated losses, you shouldn't have to suffer financial hardship caused be costs for medical treatment, lost wages, and other expenses. Similarly, you deserve full and fair compensation for the emotional distress caused by suffering a severe injury. An experienced personal injury attorney can uncover the facts of your accident and build a case against the defense to help you get the compensation you deserve.
Contact our skilled legal team today at Dolman Law Group in Brooklyn at 833-552-7274 or online for a free consultation.