Have you or a family member been harmed in a Davie trucking accident? Are you scrambling to figure out how you can obtain the medical help you need while ensuring your family is cared for? If this situation applies to you, contact an attorney to receive the help you need. Fortunately, with the Dolman Law Group fighting for your rights, you will not have to take on this taxing ordeal alone. Instead, you can have an experienced and award-winning
Davie Truck Accident Lawyers
known for successfully arguing complex catastrophic injury cases and fighting for the justice and damages you deserve.
About Our Team
At the Dolman Law Group, we are
Davie personal injury lawyers
ready to handle the most complex legal cases, take on the most formidable opponents, and pursue the financial damages our clients need. Our legal team works tirelessly to fight for those who cannot fight for themselves and provide them with the legal support they need at every step of this challenging process. Due to the dedication and hard work we put into each case, we achieve the results our clients want, including
millions of dollars in settlements and jury trial verdicts
. AVVO declared our firm a "Clients Choice for Personal Injury" firm, and we obtained recognition within the Top 100 Lawyers by National Trial Lawyers. If you or a loved one sustained severe injuries in a Davie trucking accident but are unsure what to do next, reach out to us today for a no-risk, free case consultation. Our legal team can meet with you virtually or at one of our many convenient locations, including our Fort Lauderdale office, located only 20 minutes from Davie, at the corner of Davie Blvd and SE 2nd Ave.
Trucking Accidents in Davie—Common Causes
While trucking accidents can occur for many reasons, in Davie, some of common reasons include:
Distracted driving
Poor weather conditions and driving too fast for the conditions
Tailgating
Not checking blind spots
Poorly maintained trucks
Defective parts or trucks
Overloaded trucks
Unsecured cargo
Inexperienced drivers
This list does not include every possible reason for a trucking accident. For these reasons, if you or someone you love suffered injuries in a Davie trucking accident, contact an experienced Davie truck accident lawyer, like those from the Dolman Law Group, immediately. These lawyers can review your case, determine what happened, identify who should be held accountable, and help you figure out your legal options.
Typical Injuries That Arise From a Davie Trucking Accident
Unfortunately, when it comes to a trucking accident, the consequences are often catastrophic, leaving victims struggling for the rest of their life. Yet, while these injuries will typically differ in extent and severity depending on the accident, in general, some of the more common life-changing injuries that result from these crashes include:
Head and brain trauma
Back and neck injuries
Spinal cord injuries and paralysis
Broken bones
Punctured organs
Internal bleeding
Disfigurement
Burn injuries
Severed limbs
Death
Compensation You Can Pursue After a Davie Truck Accident
Depending on your accident circumstances and the severity of your injury, you may pursue a lawsuit against the wrongful party and seek the following damages:
Economic Damages
These damages refer to measurable monetary losses that result from an accident. They include losses related to:
Medical bills from doctor visits, hospital stays, surgeries, medications, and other treatments
Future healthcare expenses
Transportation to and from medical facilities
Lost wages and loss of future wages
Replacement services costs
Additional fees resulting from the trucking collision
Non-Economic Damages
These damages refer to payment for losses that are hard to quantify because of their subjective nature. These losses may include:
Other emotional harm
Lost sexual function and lost companionship
Permanent disfigurement and scarring
Lost enjoyment of life
Inconvenience due to the injuries sustained
In addition to economic and non-economic damages, the court may award punitive damages. However, punitive damages do not purport to compensate a victim for their losses. Instead, they act to punish the wrongdoer for their horrendous actions and prevent others from committing this crime in the future. Yet, for a trucking accident victim to obtain
punitive damages
in Davie, they must prove through convincing evidence that the defendant was personally guilty of gross negligence or intentional misconduct. Consequently, obtaining punitive damages is incredibly challenging due to the elevated standard for proof. If you want to know what damages you can pursue following your Davie trucking collision, review your accident with a knowledgeable Davie truck accident lawyer. At the Dolman Law Group, our skilled legal team can figure out not only what damages may apply to your case, but they will do everything possible to get you the maximum compensation you deserve.
The Local Issues Impacting a Trucking Accident Claim in Davie
According to the
Federal Motor Carrier Safety Administration
, Florida is one of the top states for trucking collisions in the United States. While there are many reasons for these collisions, as seen above, in Davie and the surrounding areas, these crashes often arise because of the following local dangerous roadways and intersections:
I-595 (Port Everglades Expressway)
Sunrise Blvd and Andrews Ave
NW 31st Ave and Sunrise Blvd
NE 26th Street and Federal Highway (US 1)
Sunrise Blvd by FEC Railroad
A1A and Las Olas
If you believe you have a viable case, contact a skilled Davie truck accident attorney, no matter where your trucking accident occurred. At the Dolman Law Group, our local attorneys have the knowledge and experience to take on these challenging claims and help you go after the total recovery you deserve.
The Statute of Limitations in Davie
In Davie, according to the statute of limitations regulations, you have
four
years to file a lawsuit following the trucking crash. If you fail to file within this time, you cannot pursue further legal action to secure the compensation you need. However, exceptions may apply to this rule that can extend or reduce the effective date of the statute of limitations. To ensure you do not miss this deadline, review your legal claim with an experienced Davie truck accident attorney who can interpret these statutes correctly, figure out the time you have to file your lawsuit, and submit your documents and motions within the legal time limits.
Be Careful Talking to the Insurance Company
Following a trucking accident, the insurance company will probably investigate the crash to determine what happened and who was responsible. During this time, the company may try to limit its losses when paying you for your accident claim. One tactic involves the insurance company insisting on a recorded statement from you after the crash. However, before you willingly provide any information, remember that anything you say can be used against you by these adjusters. Consequently, before you discuss anything with the insurance company, first talk to an experienced Davie truck accident attorney. These lawyers can help you better understand the insurance company's misleading tactics and how you can evade them, or they can manage these discussions on your behalf.
Building a Strong Case Following a Davie Trucking Accident
After a Davie trucking accident, your priority should be getting the medical help you need. However, you must also take other steps to protect yourself and your legal rights while building a compelling legal case. These actions include:
Call 911 and Get a Police Report
After a Davie truck collision, immediately call for help and notify the authorities of the accident and your injuries. The emergency medical personnel can quickly get to the scene and provide you and others with needed medical assistance. The police can investigate the incident and prepare an accident report detailing their findings. Your lawyer can then use this report to gain valuable insight into what happened and who was at fault while preparing a solid legal case on your behalf.
Collect Evidence From the Truck Accident Scene
Although collecting evidence when you are severely injured may not be possible, if your injuries allow for it, gather evidence from the scene to benefit your injury claim. Take photos or videos of:
The crash scene, including the vehicles involved, their impact points, and their placement on the road
The location of the accident and the surrounding areas
Visible trauma
Skid markings on the road
Potholes or other defective parts of the street
Traffic and weather conditions at the time of the crash
Identifying information from the parties to the crash, such as license plates, driver's licenses, and insurance information
Witness information, like phone numbers and email addresses
Note any other observations, such as if the truck driver makes a statement of guilt or if you notice empty beer bottle cans spilling out of the vehicle.
Gather Information From Witnesses and the Truck Driver
Make sure you exchange information with the truck driver, including getting their:
Name and contact details
Their commercial driver's license number
The truck's license number
The driver's insurance information
The name of the trucking company that owns the truck or hired the driver
Information regarding the truck cargo, if there was any
Additionally, if people at the scene of the trucking collision saw what happened, get their names and contact details. These individuals can usually offer testimony that helps corroborate your claim and provide further evidence that your lawyer can use in your favor.
Do Not Refuse Any Medical Care
Make sure you get to a doctor immediately after a Davie trucking accident and get examined by these medical professionals. Doctors can ensure you don't have any severe injuries that have not yet manifested, such as a
traumatic brain injury
, and provide you with a medical report. This report is critical in detailing the severity of your injuries and providing your lawyer with documentation of a direct connection between the trucking collision and the harm you sustained. If you decline this medical help, the insurance company can reject your claim and argue that the collision did not cause your injuries.
Offer the Evidence to Your Davie Truck Accident Attorney
In addition to the above reports (medical and police), document and gather all expenses and medical bills related to the accident and your injuries and give them to your lawyer. Your attorney can use this evidence to prepare a convincing legal case and help you pursue the compensation you deserve.
Davie Truck Accident FAQs
If you sustained severe injuries in a Davie trucking accident due to another person's wrongful actions, you likely have countless questions regarding your options and what you should do next. However, until you talk to an experienced trucking accident lawyer about your specific claim and get answers, review the below FAQs regarding trucking accidents. We hope the answers below provide a better understanding of the legal action you can take, the compensation you can pursue, and how the Dolman Law Group can help you fight for your rights and the financial damages you deserve.
How Do You Know If You Can Pursue Legal Action After a Davie Trucking Accident?
Figuring out if you have a viable legal claim after a Davie trucking accident is more complicated than you may expect. Being injured is only one element out of many you must prove to show you have a valid case. If you want to determine if you can pursue legal action after your Davie trucking accident, speak with an experienced Davie truck accident attorney immediately. These lawyers will likely review the following questions and help you formulate the answers to determine what legal choices you have:
Were you injured in the trucking collision?
What type of injuries did you suffer?
Did you lose money because of the accident?
Did you miss work because of the accident?
Was another person responsible for the accident?
Do you have medical bills or other costs resulting from the accident?
Is there insurance money available?
Do you still have time to file your legal case?
2. How Much Money Can You Get Following a Davie Trucking Accident?
When it comes to a trucking accident, the claim value depends on:
The extent of the trauma you sustained
The circumstances of the trucking accident
The specific actions of the truck driver
The insurance companies involved
The medical costs and other bills resulting from the accident
The evidence presented and its credibility
The ability to work again following the accident
The degree of suffering you endured following the accident
The ability to live your life after the crash
Trucking accidents involve many complex factors that impact your compensation. That is why following this devastating accident, discuss your case with a knowledgeable Davie trucking accident attorney. At the Dolman Law Group, we are happy to discuss the accident with you during your consultation and review the factors that may impact your case and its overall worth.
3. Should You Talk to the Trucking Company if They Contact You After Your Davie Trucking Accident?
Like the insurance companies, trucking companies will try to avoid being held responsible for your accident. And although the conversation with the trucking company may seem straightforward, they will likely be strategic to find anything they can use against you, impacting your ability to secure the money you need. For these reasons, if the trucking company contacts you, be wary of taking this conversation. Instead, first, discuss the incident with an experienced
truck accident attorney
. These lawyers can help you understand not only why speaking with the trucking company is unwise, but if need be, they can handle these discussions on your behalf, preventing the trucking company from taking advantage of you.
4. Should You Accept the First Settlement Offer You Receive Following a Davie Trucking Accident?
Generally, the first settlement offer you receive will barely cover your current accident-related costs, let alone your future expenses and needs. Consequently, before you accept anything from the other side, speak with an attorney who can help you pursue the money you deserve. Remember, you only have one shot at obtaining the compensation you need. Accepting the first settlement amount without verifying its fairness can leave you at a loss and unable to get the maximum amount you deserve.
5. Are Truck and Car Accident Claims Similar in Davie?
Although both accidents can result in debilitating and catastrophic outcomes, when it comes to personal injury claims, these two accidents are relatively different. For one, the consequences are often more severe in a trucking accident due to the vehicle's weight and size, which means the compensation you pursue in a truck accident claim is likely more significant. In addition, truck accident claims are often more complicated than car accident cases, as they usually involve several parties and more extensive investigations. Plus, just because trucking companies usually have insurance policies in the millions, it does not mean that these companies are more willing to compensate victims. Instead, these insurers will probably try to influence you to settle quickly for much less than you deserve. Without proper legal representation to help you through a truck accident claim, you can end up with much less than you deserve.
6. Who Can You Hold At Fault for a Davie Trucking Accident?
Trucking accidents often involve many different parties, even those not present at the accident scene. That means, as a victim of this horrifying accident, you may hold many people and companies liable for your harm and losses, including:
The at-fault truck driver
The trucking company, including national and local companies such as FedEx Freight and Atlantic Truck lines
The truck's owners
The individuals who loaded the cargo
The parties who owned the cargo
Mechanics who took care of the truck
Trucking manufacturers or those who manufactured or designed defective parts that caused the collision
Government agencies responsible for poor road design or road maintenance that contributed to the accident
Other parties, including motorcyclists, motorists, and even pedestrians who contributed to the collision
Thankfully, when you work with an experienced Davie trucking accident lawyer, like those from the Dolman Law Group, you do not have to figure out liability on your own. Instead, these attorneys can determine who the at-fault party or parties were and make sure to hold them accountable for the harm and losses you sustained because of their wrongful actions.
7. How Do You Determine That the Other Party Was Responsible for Your Davie Truck Accident?
Determining fault after a Davie trucking accident usually involves detailed and relevant evidence, such as police reports, pictures and videos of the scene, and eyewitness testimony. Having a truck accident attorney experienced with these claims will help your investigation. These lawyers will likely have to thoroughly investigate the crash to determine whether the truck driver or the truck company was negligent. They may also look into the driver's training, the driver's record before the accident, and the truck's condition before the collision. They can then use this evidence to build a legal case on your behalf, including showing that the other party had a duty not to harm you and failed to live up to this duty, causing your resulting trauma and losses.
8. How Long Does It Take for a Davie Truck Accident To Resolve?
The timeline to settle your trucking accident claim depends on various factors, including:
The extent of your injuries and how long it takes to see maximum medical improvement
The time it will take to finish a detailed investigation into the collision
The insurance company's interaction with you and your attorney
The negotiations involved and whether the parties can reach a settlement
As a result, these claims can take months to years to resolve, especially if the case heads to trial. Fortunately, having an experienced Davie truck accident attorney on your side can help you resolve the matter more quickly and allow you to pursue the most money possible.
9. What Should You Ask a Davie Truck Accident Attorney When You First Meet?
When you meet with an attorney for the first time, feel free to ask them anything you need clarification on, including:
The laws that pertain to your situation
Settlement procedures and what is involved with this process
Information regarding their legal services and how they communicate with their clients
What they think is the strongest approach to your case
This information can help you better understand the legal process and your attorney's role. It can also help you gauge if the specific attorney is the right person for the job or if you should keep looking for someone who may be a better fit.
10. How Much Does Hiring a Davie Truck Accident Lawyer Cost?
Most personal injury attorneys work on a
contingency fee basis
, meaning that these lawyers will not require any up-front fees and will only obtain compensation when you win a monetary award, either through a court verdict or a settlement offer. And while the typical compensation amount ranges between 20 to 40 percent of the total monetary amount, the exact figure depends on the case facts, the amount of work involved in the claim, whether the case goes to trial, and the severity of the injuries involved. However, if you want to learn more about these fees, contact an experienced Davie truck accident attorney today. At the Dolman Law Group, our legal team can review what you can expect from our lawyers when they take on your case and our billing structure.
11. Can the Dolman Law Group Help You After a Davie Trucking Accident?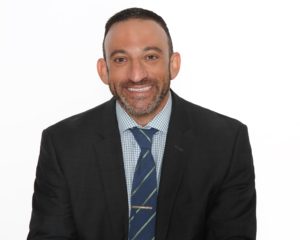 A trucking crash can seriously disrupt your life, leaving you and your family struggling physically, emotionally, and financially. As a result, if you or a loved one suffered harm in a Davie trucking accident, reach out to an experienced Davie truck accident attorney today to discuss your case and find out what this legal team can do for you. For instance, when you hire the Dolman Law Group, our attorneys can:
Determine the viability of your legal claim and what options you have.
Investigate what happened, and try to secure the evidence to prove liability and the extent of your damages.
Provide you with the assistance, support, and guidance you require during this challenging ordeal.
Hire expert witnesses, including accident specialists, medical care professionals, financial specialists, and others, to help validate your claim.
Pursue the settlement offer you need to cover all of your current and future expenses.
Appear before a judge or jury if the insurance company or the defendant is unwilling to negotiate fairly and pursue a just resolution to your case.
If you need further information regarding your case following a trucking collision,
contact
the Dolman Law Group today at
833-552-7274
(833-55-CRASH) for a free case evaluation and discover how our experienced lawyers can help you fight for the financial recovery you deserve.