Water damage can quickly become a homeowner's biggest headache. Water damage may leave you with major structural issues and costs if you face burst pipes or roof damage after a storm.
If you have water damage in your home or business, our team can help you get compensation from your insurer to pay for repairs and the replacement of items you lost. First, you can work with our water damage lawyer to document your losses and determine how much it will cost to get your home back to normal. Then, we can pursue compensation for your repairs and other covered losses on your behalf.
At Dolman Law Group Accident Injury Lawyers, PA, our water damage attorneys help clients seek and recover just compensation for their expenses and losses. We know how difficult it can be to experience serious damage in your home or business. We want to ensure you get the money you need and deserve based on the terms of your insurance policy. We provide free case consultations so you can learn about your policy, rights, and more.
What Makes Dolman Law Group Accident Injury Lawyers, PA Different From Other Firms?
At Dolman Law Group Accident Injury Lawyers, PA, we believe building personal relationships with our clients is important. Every staff member you encounter can show you compassion and support because we care. We understand you are facing a frustrating and stressful situation, and we want to help. Our founding attorney, Matthew Dolman, is a nationally-recognized trial lawyer who's dedicated to fighting for claimants and injury victims. You can count on us to protect your rights and fight for a fair settlement for you.
We ensure every client understands their importance to our firm. We assign a single attorney to manage every case. The client receives that lawyer's cell phone number and email address. This allows them to call, text, or email anytime with questions or concerns. They can also ask for updates or provide any necessary information. We believe communication is key and encourage you to connect with your attorney anytime.
At Dolman Law Group Accident Injury Lawyers, PA, insurance companies respect our lawyers. They may not like to hear that we represent one of their policyholders, but they respect that we understand and have knowledge about the industry. As a part of our commitment to our clients, we represent homeowners, renters, other policyholders, and injury victims. We do not represent insurance companies.
A Water Damage Attorney Helps Recover Compensation After Certain Events
At Dolman Law Group Accident Injury Lawyers, PA, we know how to read insurance policies and understand their coverage. One of the more confusing parts of standard coverage provided by most policies relates to water damage. A typical homeowners or renters policy does not cover all types of water damage. Some ways homes suffer damage include:
Freezing and Burst Pipes
When pipes freeze in the winter or burst for another reason, it can quickly cause significant damage throughout your house. Your homeowners insurance should cover the costs of replacing the flooring, damaged cabinets, and personal items. You may also require remediation efforts to prevent mold growth and similar concerns.
However, your insurance will likely not cover issues caused by negligence or lack of maintenance. For example, your insurance may view a burst pipe differently than a slow leak you did not address.
Water Damage After a Fire
Sometimes, the water used to fight even a small fire can cause more damage than the fire and smoke itself. Your homeowners insurance will likely pay for these repairs and the replacement of damaged items after an accidental fire. You should not have to buy new electronics, appliances, personal property, flooring, building materials, or pay for labor for repairs. Our team can help you document your losses and file a claim to seek the money to cover them.
Appliance Failures
Some appliance failures can leave you with water damage in your home. For example, a washer or dishwasher can spill water because of a bad seal, and a refrigerator or washing machine could have a bad hose that causes a significant water leak. Your insurance should pay to repair your flooring and address other damage—unless this damage resulted from a lack of maintenance.
In other situations, the insurance company may claim the appliance had a defect, and the manufacturer bears liability. Again, our attorneys can help you determine your options when this occurs and seek the money you need to get your home back to normal.
Roof and Storm Issues
In some cases, a storm—such as a tornado, blizzard, or hurricane—can cause significant water damage to your home. This generally occurs when you have damage to the roof, walls, or windows, which allows rain inside. For example, imagine a tree fell on your roof during a thunderstorm. This caused a hole, and rain poured inside. Your insurer should pay for the roof damage and damage from water inside.
What About Flooding?
A standard homeowners insurance policy covers most water damage that occurs suddenly and accidentally. However, this does not include flooding. Flooding is viewed differently by insurance companies. Flooding occurs because of heavy rain, storm surge during a hurricane, levies failing, or other issues outside the home. Generally, those who face flooding live in a flood plain, which typically comes with a regular and high risk of flooding.
You may want to investigate a separate flood policy if you live in a floodplain, a coastal area, or otherwise face a risk of flooding. This policy protects you from any type of water damage during a storm, no matter the source.
Who Will Pay for My Water Damage and Repairs?
At Dolman Law Group Accident Injury Lawyers, PA, our attorneys can help clients understand their insurance policies and determine how to recover money for their expenses and losses. The first place we turn for most water damage is the homeowners insurance policy. Standard homeowners insurance policies usually cover water damage unless it occurs with a flood.
If you face damage, we can:
Document the damage
Estimate repair costs
Inventory your losses
Seek fair compensation to cover your expenses
When damage occurs because of flooding, we need to file a claim based on your flood damage policy, if you have one. If you live in an area susceptible to flash flooding, inland flooding, or coastal storm surge, you may want to invest in flood insurance. This may be the only way to recover money for repairs after one of these events. We can help you document, prepare, and file your flood damage claims.
Occasionally, a contractor could bear responsibility for the damage to your home. Therefore, you always want to work with licensed and insured professionals for remodeling and repairs. If they failed to follow standard practices and you had a roof failure or another issue, you could hold them legally responsible through an insurance claim or civil action.
Lastly, the appliance manufacturer may be legally liable when an appliance fails because of a defect. Our team can investigate what happened and who will pay for your losses. Sometimes, your insurer may cover the costs and then go after the manufacturer. This will depend on the terms of your policy. Our water damage lawyers can help you understand your options and navigate this process with you.
How Much Can a Water Damage Attorney Recover in My Case?
We cannot immediately tell you your claim's worth at the beginning of your case. You—or an attorney from our team—must take several steps to understand the expenses and losses.
This includes:
Documenting the damage
Getting estimates for necessary repairs
Taking an inventory of all lost items
Gathering documentation of other covered expenses
This process does not always prove easy, particularly with water and flood damage claims. There may be damage you cannot see with your naked eye that requires repair or remediation to keep your family safe and healthy. You should have someone assess the damage—someone who knows what to look for.
Your losses could include:
Mold and mildew growth
Structural damage to the foundation, floor joists, subfloor, and supporting walls
Decaying and collapsing walls
Ruined flooring
Personal property loss
Appliance damage
Insect damage, especially if areas have been damp for several days or weeks
The damage and expenses you can recover from with an insurance claim will depend greatly on your policy and the circumstances. However, some general categories are usually available in a property damage claim. These include:
Structural Repairs
Your insurer should pay to repair accidental losses to your structure, regardless of whether the damage is minor or catastrophic. However, the policy coverage may limit the money available if you have significant damage. Still, we could help you negotiate a fair settlement that allows you to get the repairs done quickly. This includes repairs needed for flooring, the foundation, roofing, drywall, and cabinets.
If a part of your home or business suffered water damage, your insurance policy should cover the repairs to return your home's condition as it was before the incident occurred. Our attorneys could help you negotiate for a better offer or fight a denial if your insurer refuses to pay you according to the terms of your policy.
Personal Property Replacement
Water often damages much more than just the structure itself. You could lose a lot of personal property in the process. This could include electronics, appliances, furniture, clothing, and more. You will need to take an inventory of your damaged items and losses. The insurer will also want you to estimate a replacement cost and may require receipts or other documentation for some items.
Our team helps clients with this process. This can prove difficult, especially if the event occurred in a traumatic way, such as during a fire or major storm. Many people cannot remember what they owned, when they purchased it, and how much they paid. However, we know how to help you with this process.
Temporary Housing
With severe water damage, you may be unable to remain in your home while waiting for the money from the insurer or conducting repairs. If this occurs, you can get money to cover your temporary housing from the insurer. Some people stay in a hotel for quick repairs or rent another home for longer renovations.
It may be possible to negotiate a lump-sum payout if you want to put a down payment on a trailer or motorhome that allows you to stay on site after a catastrophic event. We can review your options based on the terms of your policy and help you make the best decision for you and your family.
Temporary Living Expenses
Most homeowners insurance policies pay for some living expenses when water damage temporarily forces you out of your home. This could include meals, travel expenses, laundry costs, pet boarding, and more.
We can help you determine what losses your policy covers and does not cover. You should save every receipt during this time and document what it was for. Then, our team can sort through the documentation to determine which ones are covered expenses and which are not.
Our attorneys know how to document the damage and losses in one of these events and use this documentation to support the insurance claim. However, only after we take the necessary steps to identify your expenses and losses can we know how much your claim may be worth. Therefore, we cannot give you an accurate estimate before we work on your case.
Let Our Water Damage Attorneys Review Your Insurance Claim Denial
We would like to say that all deserving claimants quickly receive the funds they need for necessary home repairs. However, we know that this does not always occur.
At Dolman Law Group Accident Injury Lawyers, PA, we often step in to help clients after their insurance company denied their property damage claim. This is one of the most common reasons clients enlist our help in these cases. Unfortunately, it happens all too often and leaves policyholders frustrated and angry. Do you know what to do if the insurance company denies your claim? Our lawyers do.
Insurance companies must deny property damage claims in writing, including the reason for the denial. However, the policyholder does not always know this or does not include how to address the issue. Our team can review your letter and help you determine your next steps.
Some common reasons your insurer might deny your water damage claim include:
You missed the deadline for filing a claim or submitting documentation.
You did not pay your premiums.
They do not believe you provided sufficient documentation of your damage.
They believe you lied, falsified, or misrepresented what happened.
They believe your water damage occurred because of flooding or another excluded cause.
The damage occurred due to an undisclosed addition, renovation, or another improvement they were unaware of.
They accuse you of failing to mitigate additional damage after the initial event.
They believe negligence or lack of maintenance caused the damage.
Sometimes, they may partially deny a claim for water damage. This could include repairing the damage done by a burst pipe but not covering the repair to the plumbing, replacing flooring but not covering a defective appliance, or denying repairs for any damage they believe was pre-existing because of a prior event.
Our team can stand beside you if you receive a denial for all or some of your claim or if the insurer only wants to give you a lowball payout. Our attorneys know how to deal with insurance representatives.
Your options may include:
Having the adjuster reconsider your claim based on new documentation
Officially appealing the denial
Filing a civil case against the insurance company
Our property damage lawyers can review the facts of your case with you, determine your coverage, and pursue the money you deserve based on your policy terms. We know how this process works with all major insurance providers and can protect your rights and fight for fair compensation while you focus on getting your everyday life back to normal.
Navigating the Claims Process With Help From a Water Damage Lawyer
The water damage attorneys from Dolman Law Group Accident Injury Lawyers, PA deal daily with insurance companies. We know what to expect and how to handle it when they refuse to honor a policyholder's coverage. We can step in and help you with your claim at any point.
Some of the most common reasons why people call our team include:
The insurer only offers lowball estimates and settlement offers.
The insurer claims they simply do not have enough coverage.
They face significant delays in the claims process.
The insurer rushes them to settle.
They do not know what their policy covers.
The insurance adjuster acts rudely.
They and their insurance company have major differences of opinion over the value of the claim.
The insurer denies the claim.
Connect with our team if you struggle to document your damage, file your claim, or negotiate a fair settlement with your insurance carrier. You can get a free consultation with our team, including a review of your policy. In addition, we offer representation and advocacy that could allow you to recover the money you deserve based on your policy.
Our firm operates based on contingency fees, and we never charge our clients upfront fees. Our attorney's fees come from the payout we recover for the client, so we only get paid if you do. We can explain how this works and answer any additional questions you have during your free consultation.
Frequently Asked Questions (FAQs) About Water Damage Claims
We included several of the most frequently asked questions we hear from clients or potential clients facing water damage claims. Contact our team for a free consultation if you want more information based on your specific case.
When Do I Need a Water Damage Attorney?
Many people handle their water or other property damage claims on their own without working with an attorney. However, if you run into any concerns or the insurance company does not offer you responsive service, enlisting the help of an attorney from our team can help. We know how this process should work, how to document your covered losses, and how to negotiate to get the money you deserve based on your policy.
We provide free consultations so you can learn more about your options and see if our team could make a good fit before you hire us. We protect our clients' rights and work to ensure they get the money their policy should provide for their losses.
How Long Do I Have to File My Water Damage Claim?
An insurance policy is a contract between the insurance company and the policyholder. As a part of this contractual agreement, the insurer generally provides timelines for notifying their representatives about the damage to your home, filing your claim, and submitting evidence of your losses.
This timeline may be stated generally ("as soon as possible after the event"), or you may have a specific deadline such as "within 30 days." How long you have will depend on your policy, but you should not miss this deadline when possible.
There is also a deadline for suing in these cases, set by state law. For example, Florida law outlines deadlines for suing based on property damage, negligence, and breach of contract. Our team can help you determine the applicable deadlines in your case and ensure you meet them—as long as we know about your case in time to do so.
Can I Trust My Insurance Adjuster?
Many insurance adjusters are polite and kind and may even seem compassionate and understanding of your circumstances. They may be genuinely sorry you incurred losses and expenses and want to help you. However, their job is to approve a payout that protects their employer's bottom line. While they may be trustworthy, the adjuster does not intend to protect your best interests.
If you want an advocate, you may want to hire a water damage lawyer from our team to represent you during the claims process, negotiate a better offer, or fight a claim denial. When you enlist our team's help, you know you have someone on your side.
What Are Additional Living Expenses (ALE)?
When your home suffers significant or catastrophic damage, you may need to move out until the crew finishes repairs. When this occurs, your homeowners or renter's policy may offer ALE. You incur these costs because you cannot live in your home. In addition to rent or hotel fees, your coverage may include pet boarding, additional commuting expenses, food costs, laundry bills, and more.
Save all your receipts during this time, and our team can help you determine what expenses the policy covers. We can include these expenses in the settlement we pursue from your insurer based on your policy terms.
How Can I Limit Further Damage?
Most insurance policies require homeowners to take steps to mitigate any further damage to their structure and belongings when possible. When they fail to do so, their claims commonly get denied by insurers. Limiting further damage will depend greatly on the event that led to your initial water damage. It could include tarping a hole in the roof, boarding a broken window, or turning off the water supply to stop a leaking appliance.
Sometimes, the damage may occur while you are away or cannot immediately limit further damage. When this occurs, our team could document this and prevent the insurer from using it against you. For example, imagine a fallen tree damaged your roof while your family evacuated for a hurricane. You could not tarp the roof until you returned home. This should not cause a claim denial.
Will My Policy Cover My Water Damage?
Our attorneys can review your policy with you to determine if it covers your water damage. Most policies will cover it unless the damage occurred from flooding, poor pipe maintenance, or a sewage backup. We can assess your options for seeking money for repairs based on the losses and policies available to you.
Our team wants to help you understand your coverage, whether you are considering filing a claim or the insurance company denied your coverage. Our attorneys can help you get the compensation you need and deserve based on your policy terms.
What if I Discover Additional Damage Later?
Many insurance settlement agreements require you to agree to no further claims based on the event. In some cases, they may offer an initial payout and agree to allow you to submit additional evidence for more money. You should understand which of these applies in your case before signing an agreement or cashing a check from the insurer.
Our water damage claim lawyers could ensure you have the right to pursue compensation for all your property damage. We want to ensure you have the money you need to pay for repairs and cover your losses. When we handle your claim, we want to negotiate a payout that gives you the money you deserve—leaving nothing paid out of your own pocket when possible.
How Can I Learn How Much It Will Cost to Repair My Home?
Insurers use several ways to estimate repair costs based on the damage. However, our team wants to ensure you have a real-world price before agreeing to their payout offer. For this reason, we encourage estimates for our clients. This provides a clearer picture of how much it may take to repair your home or business.
We can submit these estimates as a part of our support for the claim and use them in negotiations for a higher offer from the insurer. We can also work with you to estimate the replacement cost of lost appliances, furniture, and personal items. With careful documentation of your damage, expenses, and losses, it may be easier to negotiate a payout that covers your full range of costs associated with the water damage event.
Should I Have a Home Inventory Before Water Damage?
If you have a list, photography, or video inventory of your home before water damage occurs, that is great. It can make it much easier to recall everything you owned that you need to replace. Many people find it frustrating how difficult it is to remember everything they owned before a disaster, especially with the insurance company demanding a complete inventory.
If you do not have an inventory, don't worry. This does not mean you cannot recover compensation for your damaged belongings or other losses. However, it may make it more difficult to compile a list. Our team can help, but ultimately, only you know what was in your home and what you lost.
What Can I Do if the Insurer Refuses to Cover My Losses?
Many people negotiate with their insurer and receive a fair payout based on their water damage. Others receive a denial. For some, it seems difficult to understand why some claims go smoothly, and others hit significant roadblocks. If this happens to you, connect with our team. We know how to challenge denials and often help clients get the payout they deserve from their insurer.
Our attorneys know how to convince the insurance company to reconsider a denial, file a formal appeal, or litigate the case. We could help you if your insurer denies your water damage claim.
Connect With Our Team to Learn About Working With a Water Damage Lawyer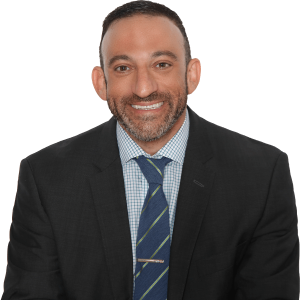 Dolman Law Group Accident Injury Lawyers, PA provides free case evaluations for homeowners and renters who have water damage in their homes. We could help you understand your policy, determine your rights, and take steps to begin documenting your losses during this initial case review. If we represent you, we can handle your claim or fight a denial. Our attorneys work on contingency, so you do not need to pay us anything up front.
You can talk to one of our team members today for free. Contact us online or at 833-552-7274 to start. Your case review is totally confidential and comes with no obligation.
Dolman Law Group Accident Injury Lawyers, PA - Clearwater Office
800 North Belcher Road
Clearwater, FL 33756
727-451-6900
Client Testimonial
"AMAZING and understanding attorneys! Did great on my case and I highly recommend Dolman Law Group Accident Injury Lawyers, PA for anyone that has been injured in an accident!"
Rating: 5/5 ⭐⭐⭐⭐⭐
Koralis R.
Jan 2020
Read more reviews on Google!