Let Us Fight for the Damages You Deserve
Property damages can occur for numerous reasons: fires, water damage, accidents, or even destructive storms that can end up destroying commercial buildings or homes. Unfortunately, when these damages occur, victims of this kind of property damage are left to pick up the pieces with little idea of what they are supposed to do next. Or worse, they must deal with problematic insurance companies who refuse to give these victims the money they are owed.
At Dolman Law Group, our Bronx property damage attorneys are here to help. Whether you experienced personal property damage or real property damage due to another's willful destruction, negligence, or even by some act of nature, our lawyers are here to fight for you, going after the compensation you need and fighting for the justice you deserve.
Who We Are
Following an accident, victims know that pressure will immediately start to mount. While having to deal with their physical and emotional injuries, they now have to figure out how to pay for their astronomical medical bills.
At Dolman Law Group, our legal team is here to support you during this difficult time. Our attorneys can meet with you one-on-one to discuss your case, go over what happened, and examine the harm you endured. We can then help you understand your legal options, explain what we can do to ensure your claim is handled properly, and make sure that your specific needs are met.
At Dolman Law Group, we have a dedicated legal team with the track record, experience, and skills to fight zealously for you and your rights while going after the maximum compensation you need.
What Is a Bronx Property Damage Claim?
A property damage claim is a request for financial compensation when an individual's property has been damaged by some external cause or a collision. These property damage claims typically involve damage to property rather than an individual. Physical injuries can still result, especially in an auto accident. However, the primary source of the claim is the damage to the real property. Generally, there are two common types of property damage claims.
They include:
Damage to Automobiles
Damage to Real Property
Damage to Motor Vehicles
Motor vehicle crashes are usually a primary area where you will see a property damage claim. Usually, following the accident, the victim will be working with the insurance companies to seek repayment for their damages.
Because New York is a no-fault state, the victim will need to contact their own insurance to be reimbursed for their medical costs and damages, regardless of who was at fault for the accident. However, property damages are treated differently than a personal injury claim, and usually the victim needs to go after the at-fault driver for their compensation.
In New York, there are two important policy types for vehicle coverage:
Collision coverage: This coverage protects the at-fault driver when they crash into another driver or someone's property. This collision coverage will cover damages up to the policy limit. In addition, this coverage can also be used when the at-fault driver does not have enough insurance. In these situations, the collision coverage can be used to cover the remaining costs.
Comprehensive coverage: This coverage applies when something other than a crash damages your car. For example, if your motor vehicle was damaged by vandalism, hit by a deer, or hit by a falling tree. Then this comprehensive coverage will cover the expenses up to a policy limit.
Damages to Property
When real property is involved in a property damage claim, it means that someone's land, business, or home sustained some type of damage. For instance, if a storm destroys the roof or your house or a business catches on fire, then you have sustained real property damages. Usually, homeowners' property insurance policies and commercial property insurance policies can cover a variety of these claims. But to understand what is covered and what to do if the insurance company denies your claim, it is best to talk to one of our experienced Bronx property damage attorneys.
Common Causes of Real Property Damages in the Bronx
Home and business owners may know that their New York insurance policies cover a variety of claims. But many do not actually know what damages their policies cover.
Typically, the more common causes of property damage in the Bronx include:
Extensive storms
Fires
Bacteria
Construction defects
Water leaks
Pipe bursts
Foundation cracks
Faulty structures
Even though property insurance is supposed to protect a property owner from these issues of negligence or natural disasters, it is not unsurprising to find the insurance company taking advantage of these property owners. Yet, when you work with Dolman Law Group, you can rest assured that when we take over your case, we can protect you from the unfair practices that the insurance company likes to take part in and fight for the compensation you need.
What Happens When You Receive a Low Settlement Offer or Your Claim Gets Denied
After you file a property damages claim, the claim adjuster will go over your case and assess the damage to your property. They will then determine the extent of the insurance company's liability and the amount of money you are eligible to receive to repair your property. However, this offered amount can be unfairly low in some situations, or the claim can get denied altogether. When this happens, you need to contact Dolman Law Group. Our knowledgeable property damage lawyers can quickly get to work and challenge the insurance provider's assessment and fight for fair damages.
Filing a Property Damage Claim in the Bronx—How Much Time Do You Have?
The statute of limitations is a law that dictates the maximum amount of time you have to file a claim following an accident. If you do not bring a claim within the allotted amount of time, you can be barred from collecting compensation for your damages. In New York, you have three years to file a property damage claim. This deadline applies to any claim seeking replacement or repair of damaged property, including real property(house damage) and personal property (motor vehicle damages).
This statute of limitations begins to run on the day the property was damaged. However, there are some exceptions to this rule that can extend or shorten the amount of time you have to file. That is why it is best not to wait to contact an experienced property damage attorney. When you work with Dolman Law Group, we can go over your case and figure out exactly how much time you have to file while ensuring your claim is prepared accurately and filed promptly.
What Does Bad Faith Insurance Mean in a Bronx Property Damage Case?
Following an accident, you expect the insurance company to work with you, to help you get the money you are owed. That is the whole point of insurance. Unfortunately, this is not always how the process works. Insurance companies are a business that wants to make money, and they can maximize these profits when they can hold onto as much money as possible.
Consequently, this often leads many insurance adjusters or companies to act in bad faith and do everything they can to either deny your claim or not fully reimburse you for all of your losses. However, when these bad faith actions occur, it also gives policyholders a right to take legal action against these insurance companies and sue for damages.
When you work with our experienced Bronx property damage attorneys, we can help you figure out if you have a bad faith insurance claim and, if so, go after damages.
If I File a Property Damage Case, Will It Go to Trial?
When you purchase an insurance policy, you expect the insurance company to pay you if someone or something damages your insured property. When these insurance companies do not hold up to these expectations, then it may be time to take them to court. However, because every case is unique, it is not guaranteed your case will go to trial. Sometimes, insurance companies are willing to work out a settlement amount. But, if they are unwilling or the settlement amount offered is relatively low, our Bronx attorneys at Dolman Law Group are prepared to move your case to trial and fight for maximum damages.
Talking to the Insurance Adjuster: Take Care What you Say
Before you talk to any insurance adjuster, you should never lie about your damages or embellish your costs. Yet, even though you need to be honest, you also need to be careful. An insurance adjuster is looking for any detail or reason to deny your claim or reduce the amount of money they will provide to you. That is why, before talking with them, it's wise to contact an attorney and keep all communication through writing.
This can help prevent the insurance company from twisting your words while also allowing you to record all your correspondence with them, which can be used if you go to court.
Just let the attorneys at Dolman Law Group handle all the communications with the insurance company. This can ensure that your case is treated with fairness and respect and that you do not say anything that can harm your claim.
Get the Legal Help You Need in Your Bronx Property Damage Claim: Contact Dolman Law Group Today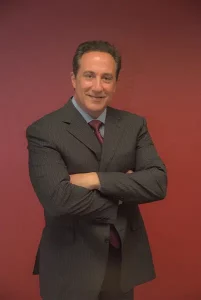 Nobody expects to deal with significant property damage or handle the aftermath of a natural disaster. Yet, these accidents do happen, and unfortunately, they may leave the victim having to figure out these extremely complicated procedures on their own, or worse yet, left to deal with insurers who act in bad faith and do not fully reimburse the victim.
Fortunately, when you contact Dolman Law Group, you do not have to handle this difficult ordeal on your own.
Our experienced Bronx property damage attorneys can:
Discuss your property damage case in detail, go over any questions or concerns you may have, and figure out the best legal options you can pursue
Investigate your accident thoroughly and gather the critical evidence needed to help show what happened and who was at fault
Handle all the discussions and negotiations with the insurance company, ensuring that your case is treated fairly and that your insurance offers you an equitable settlement
If the insurance company is not willing to negotiate, take your case to trial and fight for maximum damages
If you or a loved one suffered property damages in the Bronx, do not wait. Contact Dolman Law Group today by calling 833-552-7274.
---
Bronx Office Location
3250 Westchester Ave, suite 200A/B
Bronx, NY 10461
(718) 550-3471