Most
hurricane damages
are covered under homeowners insurance, but recovering compensation is never easy. You could hire a Bronx hurricane damage lawyer to help you file and pursue a claim, though.
Although coastal residents make the necessary preparations for hurricanes, the aftermath is usually catastrophic. The furious winds and storms cause billions of dollars worth of property damage. Regardless of the hurricane's severity, you might need to repair and replace some of your household items. Going through this experience can be stressful and overwhelming, especially if you don't have any available funds to cover these costs.
How a Bronx Hurricane Damage Lawyer Can Help
Homeowners insurance can be an excellent investment, primarily if it covers hurricane and tropical storm damage. Most policyholders expect their insurance company to help out whenever disaster strikes, but this isn't always the case. Insurance companies rarely play fair with their clients. These companies make profits by paying out very little in compensation and receiving more insurance premiums.
Your insurer might send their representatives to blame you for the damage you've incurred to save money. You may not have the time or mental strength to go after the insurance company following hurricane damage. Our lawyers can fight for you against your insurer, though.
Here's how a hurricane damage lawyer can help your Bronx case:
Gather enough evidence to prove the damages you've incurred following the hurricane

Prepare all the documents for the case

File the insurance claim on your behalf and within the appropriate statute of limitations

Answer your questions about the legal process

Answer questions from the insurance adjusters regarding your case

Negotiate a fair payout with the insurance company on your behalf

Appeal an unfair payout or denial from the insurance company

Represent you in court if a fair agreement isn't reached
Damages Associated With Hurricanes and Tropical Storms
Hurricanes and tropical storms usually result in various kinds of damage. Depending on the severity of the hurricane, some damages are generally more extensive than others.
Here are some of the most common damages following a hurricane in the Bronx:
Loss of power and water

Damaged roofing

Uprooted trees and gardens

Vehicle damage

Damage to building foundations

Damaged decks, sheds, garages, and pools

Structural damages

Broken glass doors and windows

Damage to your home's interior
Causes of Damage During a Hurricane That Could Entitle You to Damages
In many cases, damages during hurricanes are usually caused by a combination of factors, including:
Rainfall

Flying objects

Tornadoes

Storm surges

Rip currents
What to Do After a Hurricane Damages Your House
Regardless of how much time you spend protecting your house, it will most likely suffer some damage in the event of a hurricane. However, there are several steps you can follow if a storm damages your house to strengthen your insurance claim. They include the following:
Cover Up Your Damaged Property
If some of your property has been damaged following a hurricane, ensure that you cover it up using an awning or anything else you can find. This is meant to prevent water intrusion or extensive damage. Remember, the insurance company will devise any reason to avoid compensating you for the damages.
If they find that your damaged property has deteriorated after the hurricane, they may claim that you're responsible for the damage and undervalue or deny your claim.
Document Everything
Following a hurricane, take pictures and videos of the damage your property sustained. You should start by taking photos of the outside and ensure that you capture every part of your home. Once you're done taking pictures of your home's exterior, the next step is to go inside and document every room, including individual items.
Documenting the damage inflicted on your house by the hurricane is essential as it serves as undeniable evidence if you decide to file a claim against the insurance company. You may also consider noting all damaged items.
File an Insurance Claim
After a hurricane, you should file an insurance claim as soon as possible. Consult your lawyer before you do this, as they will guide you through the process and offer legal advice. This way, you don't make costly mistakes while filing the claim.
After filing the claim, the insurance company will be aware of your loss, and they can begin assessing all damages incurred. This also means you could recover compensation in the shortest time possible.
Tactics Insurers Use Once You File a Claim
The following are some tactics the insurance company will probably use to make it hard for you to recover compensation for the damages you've incurred after a hurricane:
Deem the coverage non-existent in

bad faith

Blame the damages incurred on poor maintenance

Delay the process and stall communications

Ask you for more proof of damage even after you've presented enough evidence

Refuse to pay you compensation under specific insurance coverage, forcing you to downgrade to other categories

Demand you drop any supplemental claim you intend to file as a condition to settle

Offer you a lowball settlement
How does a Hurricane Deductible Work?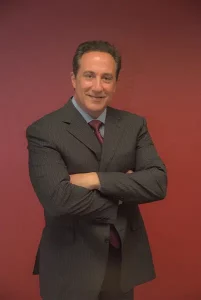 A
hurricane deductible
usually requires the policyholder to cover the first percentage of the insured property in the event of a hurricane. The deductible is generally between 1% and 5%.
For example, if you've insured your property for $500,000 and the hurricane deductible is set at 5%, you'll be required to cover the first $25,000. You must do this before receiving any compensation from the insurance company.
Contact the Dolman Law Group for Free Consultation
Dealing with the insurance company after a devastating natural disaster like a hurricane is complex. Our Bronx hurricane damage lawyers at Dolman Law Group can guide you on this topic, however. We'll protect you from the cunning tricks of insurance adjusters and ensure that you get the compensation you need. Call for a free consultation.
Dolman Law Group Accident Injury Lawyers, PA
1250 Waters Place, Tower 1, Suite 502 Bronx, NY 10461
(718) 550-3471