Hurricanes can cause significant destruction leading to high repair expenses. You may also need to replace some items if they are unrepairable or sustained severe destruction. Filing a claim with insurers may help you recover some costs.
A Tampa hurricane damage lawyer from our firm will identify the destruction caused by the storm. They will also evaluate the repair and replacements cost before claiming reimbursement from an insurer. Read on to understand what you should do during and after a hurricane and the ways we can help.
What to Do During a Hurricane
Taking various precautions during a storm can protect your property and reduce the extent of damages. It can also prevent catastrophic accidents that may lead to drowning or burns. One vital precaution is staying indoors even if the weather is still calm. This measure can prevent severe damage when high winds start lifting debris.
Another precaution to take during a hurricane is locking windows and doors. If possible, barricade the areas with heavy items to prevent high wind entry. Once these fixtures are secure, move away from them to avoid physical injuries.
Hurricanes can cause flooding and drive debris into your home. Disconnect all electrical devices and switch off power from the main circuit to prevent fires. Moreover, use a portable radio or your phone to receive updates about the hurricane and determine when it is secure to leave your property.
What to Do After a Hurricane
After a hurricane, the measures you take can affect your safety and the right to claim reimbursement. Once the rain and high winds cease, check your home to determine if it sustained damage. Moreover, capture images of all destruction and avoid moving broken items. If your property has flooded, move to a dry area and avoid using electrical devices. You should also stay away from fallen power lines and stray electrical cords.
Another measure to take after a Tampa storm is to contact your insurance company. After that, inform them of the sustained damages without providing too many details. The firm may then send a representative to evaluate your property. These professionals may also:
Recommend measures to prevent further damages

Mention if you can contact a repair contractor

Estimate the repairs needed
The assessment report provided by your insurer may not be accurate. This aspect is because the company may ignore or downplay some damages. Contacting us can help you determine the actual value of property destruction. The attorney will liaise with professionals for a comprehensive inspection. This measure allows them to identify minor damages like a roof leak or damaged flashings. You may then include the destruction in your claim and get the needed repairs.
Hurricane Ian
According to hurricane tracking models, Hurricane Ian will hit the Western Coast of Florida and the Panhandle as early as Wednesday, September 28, 2022. This hurricane may bring a dangerous storm surge and winds up to 140 miles per hour. As Hurricane Ian travels toward Florida, it will likely intensify in the warmer Gulf of Mexico waters. According to
CNN
, the Florida Keys and the West Coast of Florida should brace themselves for heavy rain, hurricane-force winds, and storm surges. The Florida Keys may see six inches of rain, while west-central Florida may see eight to 10 inches of rain with isolated totals of up to 15 inches. Meteorologists and hurricane trackers predict that Hurricane Ian will develop into a Category 3 hurricane before it even gets to Cuba. From there, it will likely gain in intensity. Florida Gov. DeSantis believes that Hurricane Ian could become a Category 4 hurricane when it reaches Florida. Floridians are already bracing for impact. Computer models and storm trackers predict that Hurricane Ian will hit near southwest Florida. Other storm models show Hurricane Ian landing closer to the Florida Panhandle. This inconsistency has resulted in a "cone of uncertainty" nearly 300 miles across. Due to the uncertainty in the long-term track and intensity forecast, the National Hurricane Center issued a Hurricane Ian Watch from Englewood to the Anclote River, including Tampa Bay. The
National Hurricane Center
storm surge forecast for Florida includes:
Englewood to the Anclote River, including Tampa Bay: up to eight feet
Bonita Beach to Englewood, including Charlotte Harbor: up to seven feet
East Cape Sable to Bonita Beach: up to five feet
Card Sound Bridge to East Cape Sable, including Florida Bay: up to four feet
The Florida Keys, including the Dry Tortugas: up to four feet
The National Hurricane Center also wants Floridians to watch out for tornados late Monday night and Tuesday across the southern and central Florida Peninsula, including the Florida Keys.
State of Emergency Declared in Florida Ahead of Hurricane Ian
It only takes one hurricane to destroy homes and ruin lives. With intense storm surges and high winds, residents in rural areas, near beaches, and in major cities could see significant damage. An estimated 15 million people will face hurricane property damage and injury due to hurricane-force winds and high water levels. This includes residents of Tampa, Orlando, Jacksonville, and Tallahassee. President Biden and Gov. Ron DeSantis declared emergencies in Florida, allowing the federal and state governments to coordinate planning, evacuations, and emergency responses. Floridians are already preparing for the worst. Having lived through other horrific hurricanes recently, many residents already evacuated to neighboring states. Others have hit the supermarkets, stocking up on batteries, drinking water, and non-perishable food. The director of the
Florida Division of Emergency Management
urged Florida residents to heed the evacuation warning as Hurricane Ian approaches Cuba and heads into the Gulf of Mexico. He has special concerns for those in Pinellas County, which has a high population that lives in manufactured homes, RVs, and trailers. On Monday, officials warned Tampa Bay residents to prepare for lengthy power outages, widespread flooding, and loss of cellphone towers. They also ordered the
mandatory evacuation
of all Pinellas County residents in Zones A, B, and C. This includes residential health care facilities. One St. Petersburg hospital has already heeded that warning and closed in preparation for Hurricane Ian. On Monday, HCA Florida Pasadena Hospital suspended services and transferred all patients out of their facility. This St. Petersburg hospital is located just 17 miles from Tampa.
What to Do if You Suffer Damage Due to Hurricane Ian?
If you suffer
property damage
due to Hurricane Ian, you are not alone. Unfortunately, hurricane damage can take years to repair and insurance claims can drag on for far too long. To prevent lengthy delays, you need a Tampa hurricane damage lawyer on your side. At Dolman Law Group,
our attorneys
fight aggressively to help you seek reimbursement to cover repair costs and other damage caused by natural disasters like Hurricane Ian. We know the tactics insurance companies use to reduce claims and pay homeowners just a fraction of what they need. We use this knowledge to help Florida homeowners recover and rebuild after living through a devastating hurricane.
Ways Our Pinellas County Hurricane Lawyer May Help
Our Tampa hurricane damage lawyer will provide all the legal guidance you need after a storm. First, they may recommend the evidence you should collect before repairs and replacements. They may also advise you to keep some items damaged by the hurricane for proof when filing a claim.
The legal guidance provided by an attorney can help you avoid various mistakes. Such include filing a claim before assessing the damages and failing to mention all costs you incurred on repairs. Another way our Tampa hurricane attorney will assist is by pursuing reimbursement from insurers. First, the lawyer will determine the parties to file a claim against based on the sustained damages. After that, they may seek compensation from:
An auto insurance company if the hurricane destroyed your vehicle

Your home insurance company

A neighbor whose tree fell on your property
Insurance companies sometimes offer a settlement offer that is too low. We will present evidence indicating the damages caused by a hurricane are worth more. They will also negotiate with insurance adjusters for higher compensation. Florida has various laws governing claiming compensation for property damages. Your attorney will ensure you understand such regulations and recommend ways to prevent a breach.
The Evidence You Can Use After Tampa Hurricane Damage
You must provide enough evidence to file a claim for Tampa hurricane damage. One item that may support your case is a video of the storm. Such footage may help you prove that specific destruction resulted from issues like high winds or floods.
Insurance companies may deny your claim or fail to reimburse you fully, arguing that some damages occurred before a hurricane. Presenting a recent home inspection record may help you verify the property did not have certain damages. The report provided after the storm may also prove that a hurricane led to specific destruction. Besides, it may indicate the needed repairs and their estimated costs. More evidence you can use for your case are:
Receipts of the expenses incurred on repair and replacements

Images of the destruction caused by the hurricane

Witness statements if other parties were present during the hurricane
We will evaluate your case's specifics to determine the appropriate evidence. After that, they will collect the proof and include it in your claim file. They will then present the documents to insurers when seeking reimbursement.
Damages Prevalent After Hurricanes
Tampa hurricanes may lead to various damages based on the categories. For instance, the winds can cause trees near your property to fall on the roof. The branches may also break and destroy windows or gutters and siding.
Hurricanes can cause floods, damaging your furniture and decorative items. The water may also seep into walls, leading to secondary issues like mold infestation, paint peeling, and foul odor. Other damages caused by Tampa hurricanes are:
Roof leaks

Broken or missing roof shingles

Fires

Destroyed power lines
Consult Our Tampa Hurricane Damage Lawyer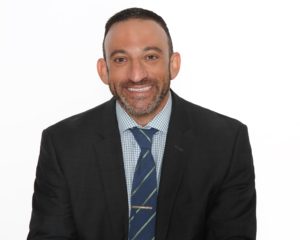 A Tampa hurricane damage lawyer on our team may help you seek reimbursement to cover repair costs. They will also identify the needed evidence and use it to build a strong case against your insurance company.
At Dolman Law Group, we have a team of Tampa personal injury attorneys who can help you with all the legal work after a storm. They will consult other contractors to ensure you claim an amount equal to sustained damages. Call a Tampa hurricane damage lawyer from Dolman Law Group for a case review. Also, take a look at
our case results
to see what we're capable of accomplishing for clients.
Tampa Office
13513 Prestige Pl. Suite 103 Tampa, FL 33635
(813) 303-0916