Property damage can wreak havoc on your life. Depending on the severity of the damage, you may have to move to a new home, get a new car, or otherwise upend your life. This drastic and immediate change can come as a shock.
Property damage happens in countless ways throughout Sarasota. Whether a storm damages your home, you are involved in a car accident that damages your car, or some other property damage occurs, it creates frustration and uncertainty about how you will make things right again.
If you do suffer any form of property damage, your first thought might be to contact your insurance company. Especially when the damage is severe, you expect that your insurance company will help you in your time of need. That's not always the case, and that's why it's best to speak with a Sarasota property damage attorney first. Your lawyer can help make sure the right party is held responsible for your property damage and that your insurance company does not take advantage of you.
Major Types of Sarasota Property Damage
Property damage comes in all forms and varying levels of damage. In Sarasota, bad weather is a common culprit of property damage, specifically hurricanes; but, they are not the only cause of Sarasota property damage. Even minor storms and accidents can cause a serious financial burden to the property owner.
When you call on your insurance company to help, you may find they do whatever they can to deny your coverage. An experienced Sarasota property damage lawyer can help you by fighting to protect your rights. Your lawyer can work to hold the insurance company responsible for their policy and pay out your claim, giving you the financial coverage you deserve.
Hurricane
Hurricanes cause tens of billions of dollars in damage. Living in Sarasota, we are all too aware of the life-altering damage a hurricane can cause. Even though hurricanes may give you time to prepare, they are massive and powerful.
Common types of hurricane damage include:
Roof damage
Broken windows
Damaged vehicles
Mold damage
Structural damage
Boat damage
Personal property destruction
Roof
Roof damage may come from a hurricane, but it can also happen without. Living in Sarasota means dealing with storms all year, even outside of hurricane season. While these storms may not be as destructive as hurricanes, they can strike with little notice. They often bring strong winds that can cause minor damage, like ripping shingles off your roof to full destruction. If any part of your roof suffers structural damage, that not only puts your safety in jeopardy, it also requires a significant financial burden.
Roof damage also presents itself from downed trees, tree limbs, and other objects that might impact your roof. All of these scenarios should result in your insurance company paying out based on your policy. But they will work tirelessly to keep your money so they make a profit. That's when you need to speak with a trusted and aggressive Sarasota property damage attorney who can help you fight the insurance company to collect maximum compensation under your policy.
Fire
Fire has many causes. No matter what causes it, however, fire spreads quickly. That can cause rapid destruction of priceless family memories and even destroy homes altogether. Even more, it can cause serious physical harm.
Fires cause over $25 billion in annual damage. Suffering a loss in a fire can mean extreme financial hardship, especially if your entire home is destroyed. You may have to replace everything you owned in your home.
Water
Along with great Sarasota weather comes proximity to water. Both the Atlantic and the Gulf provide ideal locations to live and vacation. Sarasota also has many lakes that have homes built up all around them. During storms, water can find its way into your home, causing costly damage.
Water damage can also come from broken pipes. It is not uncommon for old pipes to spring a pinhole leak which, if left untreated, could cause serious damage, including mold growth. To receive the compensation you need to cover these types of repairs, keep excellent records and document everything. Your insurance company will demand it.
Wind
Heavy storms and hurricanes have the potential to cause serious wind damage. Damage often happens to a roof, structures, vehicles, and other personal property outdoors. Your homeowners' policy will include windstorm damage. But you might have specific exclusions that you need to be aware of.
Your lawyer can review your policy for you so you are aware of any wind policy exclusions. Speaking with an experienced property damage lawyer in Sarasota can help you understand what damage is covered and your next steps to maximizing your compensation under your insurance policy.
Personal Property
Cars, trucks, boats, motorcycles, and other personal property items fall under this category. Some of these items will have their own insurance policies. What makes property damage so complex is how the insurance companies offer insurance.
Your motorcycle might be parked in your driveway on your property. But if it suffers damage in a hurricane, you will need to file a claim with the motorcycle insurance company. If you have a detached garage and that suffers damage in a storm, your homeowners' policy may not cover any damage.
This is why it is vital to your financial well being that you speak with a trusted property damage lawyer in Sarasota as soon as possible after you have suffered property damage. Your lawyer can review your policy to determine what is and what is not included and help you chart a course to recover the compensation you need to pay for the repairs.
Steps to Take Before Filing a Sarasota Property Damage Insurance Claim
Preparing to file an insurance claim can seem like an overwhelming experience. Pile that on top of the fact that you have suffered a loss, no matter how small, to your personal property. Dealing with this can be one of the most frustrating and agonizing experiences of your life. By understanding what the insurance company may want, you can prepare appropriately.
You need to create a detailed inventory of every item damaged or destroyed. If you have lost your entire home, this might be a monumental task. Take it in small steps by creating a list of items and not getting upset with yourself if you cannot remember them all. Keep adding to the list as you remember them.
Take any photos and videos. This can help you remember what items were lost or damaged. You can also think about what items you would want to replace, including everything from big items like a TV to smaller items like headphones.
You will also want to gather any receipts or confirmation emails you may have for different lost or damaged items. Your insurance company will want to know when you purchased the items and how much you paid. The receipts and emails can help.
You will also want to speak with a lawyer. Your insurance company will put up a fight. They are not going to willingly pay out the full replacement value of everything you lost or for every damaged item, even if that is what your policy says. That's why you need an experienced property damage attorney who is not afraid to stand up to the big insurance companies and get them to do what is right and what they have agreed to in your insurance policy.
Why Your Insurance Might Deny Your Sarasota Property Damage Claim
If you file a property damage claim without a lawyer, your insurance company might deny your claim right away. Most insurance companies will grasp at anything in your policy that could let them deny your claim. Your insurance company has to tell you why they denied your claim, but they sometimes give vague reasons. If you have received a claim denial, working with a skilled Sarasota property damage attorney can help you fight back.
Late or Unpaid Premiums
Paying your premiums before the due date, every single time, is extremely important. If you miss just a single payment or you are one day late on a payment, even if it was an honest mistake, your insurance company may use that as a reason to deny your claim.
Filing a Late Claim
In your insurance policy, it will specify how long you have to file a claim after you have suffered property damage. If you do not file a claim in this window of time, which can be extremely short, your insurance company may deny your claim.
Inadequate Proof
When filing your claim, you must provide sufficient evidence to show that you purchased an item and now that item has been damaged or destroyed. If your insurance company is not satisfied with the evidence you have provided, they may deny your claim without even giving you a chance to provide additional details.
Exclusion
This might be the most common reason that insurance companies deny property damage claims. Your insurance policy will list excluded items or situations. This list can be pages long. Remember, insurance companies do not want to pay out your claim. If you have suffered a loss under an exclusion in your policy, your insurance company might simply deny your entire claim.
Settlement Offers in Sarasota Property Damage Cases
After you have filed a claim, your insurance company might come back to you with a settlement offer. This might sound odd. You have an insurance policy so they should simply pay out your claim. If you have filed a valid and legitimate claim that the insurance company is having trouble denying, they may try to offer you a quick settlement.
This might sound amenable to you so you can put this situation behind you and move forward with repairs. Having the settlement money will help you pay for all of the repairs and replacement items you need so it sounds like a good idea. But think about why the insurance company is making this offer—it is in their best interest.
They do not want to pay out your claim. But when they know there is no way for them to deny your claim, they will still try to save money by offering you a settlement that will not cover all of your repairs and replacements. They hope you do not notice that and you sign the settlement offer, moving on with your life. Unfortunately, when you sign that settlement offer, you waive your right to bring any future claims against the insurance company for this loss. That means when you realize the settlement funds have run dry but you still have house repair bills and items to replace, there is nothing you can do.
To prevent this tragic situation, you can work with a knowledgeable Sarasota property damage attorney who will stand up to the insurance company and work hard to help you collect maximum compensation under your insurance policy. Without a lawyer at your side, you risk being the victim of unscrupulous insurance company tactics.
Get the Legal Help You Deserve in Your Sarasota Property Damage Case
You deserve to have a lawyer at your side who has experience dealing with property damage insurance claims. Big insurance companies will fight hard to keep your money in their pockets. Your lawyer can fight to protect your rights, making sure you provide enough evidence for your claim. Your legal advisor can also negotiate with the insurance company.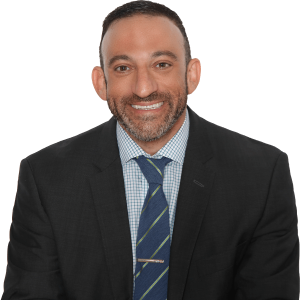 If you have suffered a massive loss, you may not be the only one, and the insurance company cannot pay out everyone's claims. So your Sarasota lawyer can help you by negotiating with the insurance company to get you as much money as possible to help you cover your expenses.
When you suffer property damage or loss, you fully expect your insurance company to be there for you and have your back. Unfortunately, that is often not the case. Your lawyer, however, will have your back and has your best interests at heart while they fight to help you collect every dollar possible under your insurance policy.
With offices across both Florida coasts, you can easily reach Dolman Law Group online and at 833-552-7274.
---
What Our Clients Have to Say:
"Chad Robinson always responded immediately whenever I had questions or concerns. He worked hard to make sure I received what I deserved."
Rating: 5/5 ⭐⭐⭐⭐⭐
Michelle Dorn
December 19
Client Testimonial
"AMAZING and understanding attorneys! Did great on my case and I highly recommend Dolman Law Group Accident Injury Lawyers, PA for anyone that has been injured in an accident!"
Rating: 5/5 ⭐⭐⭐⭐⭐
Koralis R.
Jan 2020
Read more reviews on Google!