The weather is typically pleasant all year in Largo—until it isn't. Major storms regularly hit the area, placing local homes and businesses at risk of sustaining damage from wind and water. Lightning can cause fires, as can a host of other issues. Property damage can also be incurred due to car accidents on area roadways and criminal acts, such as vandalism or trespassing.
Many people and companies who sustain property damage in Largo cannot pay for the cost of the damage out-of-pocket and instead rely on a property damage claim filed against their insurance policy or the liability coverage of an at-fault party's insurance policy.
Unfortunately, insurance companies can make it extremely difficult to recover the compensation you need without the assistance of an experienced Largo property damage lawyer.
Why Choose Dolman Law Group?
Dolman Law Group Accident Injury Lawyers, PA, is a nationwide firm with local offices throughout Florida. We have extensive experience helping individuals and companies with motor vehicle property damage claims, as well as residential and commercial property damage claims. We understand insurance companies' tactics to avoid paying claims and how to fight the insurance company to get you the compensation you need.
After sustaining property damage, claimants generally need time to ensure that they and their loved ones are safe and meet their needs. This focus does not leave much time for focusing on a complicated legal process. Dolman Law Group takes the complexity out of the process by handling the legwork of your claim from start to finish.
Matthew Dolman, our founding attorney, is a nationally recognized trial lawyer. His fellow partner, Stan Gipe, is a Florida Bar Certified Trial Lawyer who is highly experienced in litigation and jury trials. Along with all the staff at Dolman Law Group Accident Injury Lawyers, PA, they are committed to ensuring that the insurance company treats your claim fairly.
Having a local attorney makes obtaining the assistance you need after suffering property damage even more convenient. Dolman Law Group has strived to provide that critical local presence to as many Florida communities as possible. Our Largo office is conveniently located at 10225 Ulmerton Road, Building 6A-2, just west of Block Boulevard. We can meet with you personally or virtually for a free case evaluation.
Contact us for an obligation-free opportunity to speak with an experienced property damage lawyer about your claim.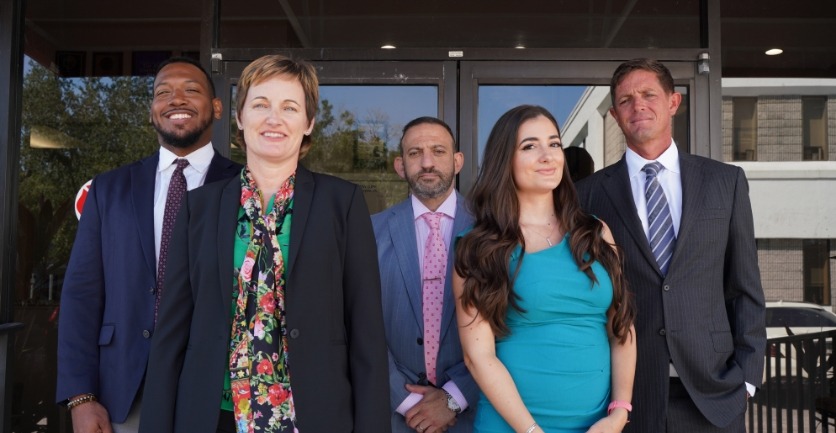 Property Damage Disputes in Largo
Whether your personal property, your home, or other real property sustains damage, it can result in a stressful situation. You work hard for ownership of your property, and when a sudden loss takes place, you may feel unsure of how to proceed to collect compensation for reimbursement or the replacement of your losses.
When it comes to the selection of an insurance policy to protect your assets, you should take the time to review your options and select the option that will best protect you if and when something goes wrong and results in damage to your assets. Most people diligently pay their insurance premiums to protect their investments and property. When an event that causes damage to your property takes place, you expect a quick and painless resolution between you and an insurance company.
Unfortunately, insurance providers do not make the recovery of damages on an insurance policy an easy process. It often proves tedious and complex, and your chances of recovery are unpredictable at best. You pay your insurance premiums, and when you need to file a legitimate claim for the loss or damage to a property, the insurers will fight back with all the tools in their arsenal to prevent you from recovering compensation for your damages. The system may seem unfair, as it too frequently turns its back on the legal rights of policyholders that desperately need the payment of funds from a claim to move forward in their lives.
The Type of Compensation Available Through Largo Property Damage Claims
Property damage claims are generally used to obtain compensation for losses associated with the damage to properties, including vehicles, homes, businesses, outbuildings, and theft or damage to a building's contents, including furniture, artwork, and personal belongings.
Depending on the type of claim, the claimant can seek compensation for temporary housing or a rental car when their property or vehicle is under repair.
Common Causes of Property Damage in Largo
As noted by the City of Largo, every home and property in Pinellas County is at risk for flooding. Many properties face increased risks in flood zones, storm surge areas, and even evacuation zones. In addition to floods (and often as a catalyst for flooding), the area is at risk of hurricanes, which can result in wind and water damage.
Other common causes of property damage in Largo include:
What Is the Property Damage Claims Process?
A property damage claim is used to obtain the money you need to replace or repair property that has been damaged. Homeowners' and renters' insurance policies, as well as business property policies, cover a wide array of property damage types, such as wind and water damage, losses from fires, hail, and theft or other criminal acts.
In some cases, your homeowners' policy will cover damage to your vehicle that was sustained while it was parked at your home or if it was stolen. Likewise, property damage claims involving a vehicle that was damaged in an accident can be filed against the car owner's own insurance policy, if they have comprehensive or collision coverage, or against the liability policy of another driver who was found at fault for the accident.
Unfortunately, many people don't know what their policy covers or how to access available coverage.
Insurance companies bank on this lack of knowledge and use it to reduce the claim's value or even deny it.
Some of the most common reasons why insurance companies deny property damage claims include:
The damage or event that caused the damage was excluded from the policy's coverage. The wording is important when dealing with insurance companies. Most homeowners' policies will not cover flood damage but will cover water damage. Many claimants who attempt to navigate the claims process alone face claim denials after saying their basement was "flooded" when they meant that the basement had sustained water damage.
The claimant failed to pay their premiums, and their coverage lapsed.
The damage occurred to home improvements or additions that had not been disclosed to the insurance provider.
The claimant did not file the claim or respond to the insurance company's requests for more information promptly.
The claimant failed to make timely notification of the damages to the insurance provider.
The claimant's inventory checklist was incomplete.
The claims adjuster disagrees with the property owner over the scope of the damage. Insurance companies will commonly use estimates that reduce the scope of the damage to devalue the claim.
An experienced property damage lawyer from Dolman Law Group can help you get started on your claim by providing a free case evaluation to determine the insurance policies available to compensate your claim.
We can also evaluate claims involving property damage that occurred due to the negligence of a home builder, which would likely be filed against that individual or company's business liability policy. Depending on the type of damage you incurred, multiple policies can be used to compensate for the claim.
How a Property Damage Lawyer Can Help You Fight the Insurance Company
Insurance companies don't want to pay you the amount you need for your property damage because it impacts their bottom line. Your property damage lawyer wants to use their experience to help you fight for the coverage that the insurance company is contractually obligated to provide.
In addition to going over your policies and helping you to understand the coverage that is available and the proper avenue for filing your claim, we can provide other services, such as:
Helping you gather the documentation necessary to show the value of your claim.
Filing the claim on your behalf and handling communication with the insurance claims adjuster to obtain the highest compensation available for your claim.
If you have already filed a claim with your insurer and they have denied the claim, we can often step in and work to get the insurer to give the claim a second look.
Providing guidance as you consider an offered settlement. While a property damage lawyer from Dolman Law Group Accident Injury Lawyers, PA, can provide many services on your behalf, one thing we can't do is make your decisions for you. Instead, we can provide information to help you understand the process and empower you to make these important decisions.
Determine if your insurance company has acted in bad faith. Bad faith insurance practices include denying a claim without providing a written notification to the claimant that includes the reason for the denial; an unreasonable delay in evaluating a claim or making a decision; making a ridiculously low settlement offer for the value of the claim; or delaying the payment of an accepted claim. If bad faith insurance practices were used during your dealing with the insurance company about your claim, a Dolman property damage lawyer could help hold that provider accountable in court.
Ensuring that you do not miss the deadline for filing a property damage lawsuit. In Florida, the statute of limitations for property damage claims is four years from the damage. Missing that deadline will generally bar you from presenting your claim heard in court or obtaining a settlement because the insurance company is no longer legally required to compensate the claim.
Engaging in the civil court process, which includes gathering evidence held by an at-fault party or insurer, filing and responding to motions in court, and preparing the evidence and witness testimony that will be used to present your case in court.
It is important to note that Dolman Law Group Accident Injury Lawyers does not handle car accident property damage claims that are not part of an existing personal injury or residential property damage case.
What to Do if You Sustained Property Damage in Largo
If you have sustained property damage in Largo, there are a few things that you need to do as soon as possible to protect the value of your claim, including:
Take photos of all damage that occurred.
If you cannot remain at your home or use your business property, secure the property as best as possible, using tarps to prevent further damage.
If the damage resulted from theft, trespassing, or other crimes, report the incident to the police.
Report the damage to our insurance company.
Obtain a temporary shelter or a rental vehicle for you and your family to use while your claim is being evaluated. Most insurance companies will cover these expenses, but coverage varies.
Speak with an experienced Largo property damage lawyer from Dolman Law Group Accident Injury Lawyers PA about your case so they can help you determine your next steps in recovering damages.
Frequently Asked Questions About Largo Property Damage Claims
If you have sustained property damage and intend to file a claim, here are some answers to the most common questions about the process. For answers to questions you have about your specific case, please reach out to us for a free case evaluation.
I was injured in a car accident. Which claim should I pursue first—injury or property damage?
You do not have to wait until one claims process is complete before working on the other. One of the advantages of having Dolman Law Group Accident Injury Lawyers, PA assist you with your claim is that we can handle the heavy lifting for both claims, working with the at-fault party's liability insurer, your insurance provider for personal injury protection (PIP) coverage, comprehensive or collision, or even UM/UIM coverage.
Should I just use my collision coverage if I am waiting for a decision on an auto liability claim?
You can pursue compensation through your collision coverage while you undergo the personal injury and property damage claims process with an at-fault party's provider. Often, your insurance company will provide compensation more quickly and will pursue the at-fault party's insurance provider to recoup their costs. As explained by insurer Progressive, this process is known as subrogation or "subro" for short.
Unfortunately, subrogation claims can wind up costing you money. Insurance companies will often inflate the value of a subrogation claim to make additional money off the at-fault insurance coverage.
The fear of this leads many claimants to sign a subrogation waiver with the responsible party, meaning that the insurance company is legally barred from seeking a return on the money they paid on the claim. However, most insurance companies either forbid subrogation waivers or require that you inform them if you are signing one.
Speak with an experienced Largo property damage lawyer if a subrogation claim has been filed or someone has asked you to sign a subrogation waiver. Your attorney can help you understand your options to determine the best action to take in your situation.
What are replacement costs and actual cash value, and how does it impact my claim?
Replacement cost and actual cash value are both ways of determining the value of the damaged or lost property when filing a homeowner's claim.
Here is a look at both types of valuations, as explained by insurer Allstate.
When a homeowner's policy provides actual cash value coverage, the claim's value is determined by taking the cost of replacing your personal belongings and deducting the amount of depreciation to the item due to wear and tear.
When the policy provides replacement cost coverage, it means that the policy helps pay for the cost of replacing the item without deducting for depreciation. Most homeowners insurance policies use replacement cost for the structure of the home, which provides the cost of replacing the structure based on similar building materials and similar quality.
Why don't most homeowners' policies cover flood damage? How do I get this coverage?
As explained by the Federal Emergency Management Agency (FEMA), much of the U.S. is at risk of flooding. Only an inch of flood water in a home or office can result in $25,000 worth of damage, and flood events can result in hundreds—if not thousands—of claims stemming from the same event. Most insurance agencies began excluding flooding from their policy coverages decades ago due to the excess costs of these claims.
Fortunately, the federal government provides flood insurance to property owners, renters, and businesses throughout the country through the National Flood Insurance Program (NFIP). This program allows individuals and businesses to purchase flood insurance coverage through insurance companies in their local area that has partnered with the NFIP program. To obtain flood insurance, ask your insurance provider if they can assist you in obtaining that coverage. You can also visit FloodSmart.gov or call NFIP at 877-336-2627.
What does the ALE part of a property policy cover?
When a person's home has been destroyed due to a disaster, additional living expenses (ALE) coverage provides money for living in a hotel while the home is uninhabitable. According to Insurance.com, the coverage can also pay for expenses such as renting temporary housing, the cost of storage fees, and even eating out. Other costs that can be covered through ALE include boarding your pet, the costs of doing your laundry at the laundromat, and more.
While most homeowners policies provide coverage of ALE, it is only available if the home is uninhabitable due to a disaster, such as a fire, wind, or tornado damage. It does not cover additional living expenses incurred as a result of voluntary renovation projects. The amount of coverage available is typically based on a percentage of your dwelling coverage. For example, if you have $200,000 in dwelling coverage and your ALE has a ceiling of 20 percent, your ALE coverage could be up to $40,000.
The insurance company wants a recorded or written statement from me. Should I comply?
If an insurance company has asked you to give a recorded or written statement, it is imperative that you speak with an experienced property damage lawyer before doing so. Often, if you are seeking coverage from your own policy, you will be required to give a recorded statement at some point but will be able to arrange a time for that statement that allows you the opportunity to prepare for the questions you will be asked.
On the other hand, if the request is made by a claims adjuster from an at-fault party's insurance company, you are not required to provide a recorded statement to their representative.
A Largo property damage lawyer from Dolman Law Group can manage communication with the insurance provider. We can ensure that the insurance provider has the information they need to evaluate the claim but does not obtain information that can later be used against you.
What is the average value of a property damage claim in Largo?
Experian reports that, nationally, the average payout for property damage claims is $13,955. However, this can be misleading, as there are many types of property claims that are drastically different in value. For example, the average fire or lightning property damage claim is around $77,340. The average payout for bodily injury and property damage is around 30,324. Claims for damage caused by wind, hail, water, or freezing all carry average ranges of between $11,000 - 12,000.
The problem with averages is that they fail to recognize the unique aspects of the claim. For example, an "average" payout for a bodily injury with a property damage claim is completely irrelevant if the bodily injury that was sustained involved permanent injury, loss of earning capacity, and repairing or replacing a high-priced vehicle. Many factors are involved in valuing a claim, proving its value, and getting the insurance company to make a settlement offer to fairly compensate the claimant for their losses.
How long will it take for the insurance company to settle my claim? Can I speed up the process?
Settlements on insurance claims can take anywhere from a few months to a few years, depending on the circumstances of the claim. Unfortunately, many aspects of the claims process take much longer than expected. Insurance companies are set to certain deadlines for acknowledging the claim, reviewing it, and issuing payment after a claim has been accepted or a settlement agreement has been put in place.
Beyond that, however, the claims process can face delays involving the time it takes to complete the paperwork, compile an inventory of lost property, and provide the information the insurance company needs for the claims adjuster's evaluation.
Having an attorney keeps you from getting mired in the heavy document collection involved in most claims.
Other steps you can take to help move the process along include:
Keeping an inventory of your personal belongings, along with receipts and pictures, if possible.
Documenting the loss with photographs before doing any cleanups or repairs.
Keep records of all conversations with insurance representatives, repair companies, and other professionals involved in your claim.
The claims adjuster seems nice. Can I trust him/her?
Many claims adjusters are lovely people. However, to understand why you should not put your trust in being treated fairly by one, you must first understand the claims adjuster's role in the claims process.
As explained by the National Association of Insurance Commissioners, insurance fraud refers to the use of deception by either the insurance company and its agents or by the consumer to obtain an illegitimate gain. The world of insurance fraud is a constantly evolving one, affecting all types of insurance.
Insurance fraud in the category of property and casualty insurance results in financial losses of around $45 billion a year, with auto theft fraud totaling around $7.4 billion.
To prevent massive losses resulting from fraudulent claims, insurance companies hire claims adjusters to evaluate the claim and determine the lowest cost the insurer must pay in obligation to that claim. While this seems fair, it depends on which side of the table you're sitting on.
The insurance claims adjuster hopes to protect the company's bottom line by paying the bare minimum. Meanwhile, the claimant is looking to either obtain fair coverage for the value of their property or the compensation they need from an at-fault party's insurance to recoup the cost of repairing or replacing that property.
Insurance claims adjusters have several tactics that they can use to reduce the value of a claim, including offering ridiculously low settlements, tricking claimants into giving recorded statements, and more. Having a skilled property damage lawyer on your side means that we hold the insurance company accountable on your behalf, and you do not have to risk compromising your case by talking with the claims adjuster.
Likewise, your attorney understands what insurance providers are required to do and can help you avoid falling victim to a company that uses bad-faith insurance practices to avoid its contractual obligations to its customers.
Do I have to have an attorney to file a property damage claim?
Having an attorney is crucial to recovering the compensation you need through the claims process. The claims process is complicated, and claimants face many potential obstacles, from claims adjuster tactics to proving the value of the property that was damaged or destroyed. Your attorney can provide many services to make the process easier for you, starting with simply helping you understand the types of coverages available for your claim and the language of your policies.
If you tried to file a claim and were denied, we can look into the denial and help you determine your next steps. We can file a claim and even represent your case in court if needed. The property damage lawyers at Dolman Law Group have a reputation for being skilled litigators.
Largo Property Damage Claim? Dolman Law Group Can Help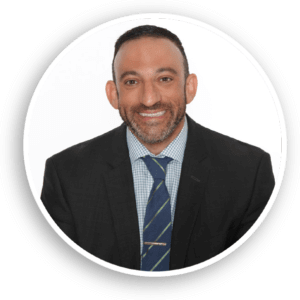 The property where we live, raise our families, and run our businesses are some of the most significant financial investments we make. Our vehicles are our means to earn the income it takes to afford our possessions.
If you've sustained property damage, call on an experienced Largo property damage lawyer from Dolman Law Group Accident Injury Lawyers, PA. We'll help you understand your legal options and move your claim forward to get the money you need to replace and repair what was damaged or lost.
Our local office in Largo makes it easy for you to obtain answers to the questions you have about your property damage claim. Call us at (866) 826-1298 for a free case evaluation, or contact us online.
---
Largo Office Location
10225 Ulmerton Road; Bldg. 6
Largo, FL, 33771
(866) 826-1298
Client Testimonial
"AMAZING and understanding attorneys! Did great on my case and I highly recommend Dolman Law Group Accident Injury Lawyers, PA for anyone that has been injured in an accident!"
Rating: 5/5 ⭐⭐⭐⭐⭐
Koralis R.
Jan 2020
Read more reviews on Google!