How Do I File a Fire Damage Claim?
Your home, business, or other property is a significant investment, both emotionally and financially. If fire or smoke damages it, you understandably want to have the damage repaired as quickly as possible so you can get on with your life. Your homeowner's insurance or commercial property insurance policy exists to help in situations like this, but if you have never filed a property damage claim before, you may not know what to do to get the full amount your insurer owes you.
Keep reading to learn more about the fire damage claims process and what you can do to get the full amount you need in as timely a manner as possible. If you still have questions, don't hesitate to contact an experienced fire damage attorney. Many offer low-cost or even free initial consultations, so there's little risk in learning more about your options.
The Basic Steps in the Fire Damage Claims Process
Take the following steps to file a fire damage claim for your home, business, or other property:
Gather Evidence
Before you submit your claim, you will need to gather evidence of the damage to your property. Take pictures of any damage to your real or personal property and get written estimates of how much it will cost to repair the damage. Keep your pictures and other evidence in a file until the insurer processes your claim and you have received the money you need to repair or replace your property.
Submit Your Claim
Once you have gathered as much proof of the damage to your property as you can, you will need to submit your claim to the insurance company. You will likely need to do this within a few days or weeks of the damage occurring, or your insurance company will not honor your claim. Most insurance policies stipulate that you must alert the provider of a covered event within a certain time frame, so you should review yours to see how long you have to file a claim. Moreover, the sooner you submit your claim, the sooner you can start receiving the benefits you need.
Meet With the Insurance Adjuster
No matter how thoroughly you document the fire and smoke damage to your property, the insurance company will not pay out a claim until their adjuster has a chance to review the damage. The insurance company wants to make sure you have not overvalued the damage to your property, though you should also remember that the adjuster is looking to keep the cost of your claim as low as possible. Be honest with the insurance adjuster, but do not be afraid to assert your rights as a policyholder if they are not treating you fairly.
Wait for the Insurance Company's Initial Offer
Once the adjuster has had a chance to review the damage to your property and submit their report to the insurance company, the insurer will make you an initial offer. There is a good chance this will be a lowball offer, as the insurance company will not want to pay any more than they have to. If the insurance company's first offer is not enough to cover all the damage to your property, you have the right to refuse it and ask for a better offer.
Negotiate with the Insurance Company
If the insurance company's first offer is insufficient to cover your fire damage-related losses, you can negotiate for a better deal. This may take some time, but it's better than accepting a lowball offer that leaves you paying for covered property damage out of pocket. During these negotiations, you can submit additional evidence to support your claim, which may help persuade the insurance company to make you a better offer. An experienced fire damage attorney can negotiate on your behalf and improve your chances of securing additional compensation.
Settle Your Case or Take the Insurance Company to Trial
There are two ways a fire damage claim can end once settlement negotiations have begun. If you and the insurance company can reach a deal that you are both happy with, you will sign the agreement, and the insurance company will send you a check for the sum. If you and the insurance company reach an impasse, though, you may need to take them to court and show that they are negotiating in bad faith.
You should hire an experienced attorney to represent you, since proving bad faith on the part of an insurer can be challenging without experienced legal counsel on your side.
How Long Does a Fire Damage Claim Take?
Individual states regular insurance companies and establish how long they have to investigate a claim before offering a settlement or denying it. Generally speaking, an insurance company has about a month from receiving a claim to do so. However, the process can drag on much longer if your insurer denies a legitimate claim or tries to pay you less than it owes you.
It is undeniably frustrating when an insurance company refuses to pay the full value of a claim, but you need to be patient. Insurance companies count on policyholders to lose patience so they can avoid paying what they owe them, and you should not pay for the damage caused by covered events out of pocket. If you give in too early, you may not receive all the money you need and be worse off in the long run.
Is My Insurer Acting in Bad Faith?
The law requires insurers to abide by the terms of their policy as well as the federal and state laws regulating their industry. Failure to do so is acting in bad faith.
Watch out for the following examples of bad faith:
Delaying - The law requires insurers to investigate and either approve or deny claims in a timely fashion, usually about 30 days. If your insurer drags its feet beyond this time frame is more than discourteous, it could violate
Denying - Insurers do not have to approve every claim submitted to them, but they must approve every legitimate claim. Common bad faith denials include refusing to pay a covered loss or accusing policyholders of making a minor mistake that invalidates their claim.
Underpaying - Insurance companies make their profits by collecting more in premiums than they lose in payouts. Consequently, unscrupulous insurers may try to underpay legitimate claims in the hopes of saving themselves money.
If your insurer commits any of these bad-faith tactics, you should get in touch with an experienced fire damage claims attorney immediately. Your ability to get the full benefits you're entitled to may depend on it.
Steps You Could Take to Speed up a Fire Damage Claim and Receive a Better Settlement
Here are a few steps you can take to improve your chances of getting the full benefits you need as quickly as possible:
Be Thorough When Documenting the Damage to Your Property
The more evidence you have of the extent of the damage to your property, the harder it will be for the insurance company to argue against paying out the full value of your claim. Taking and saving lots of pictures and getting written repair estimates from contractors gives you hard data to submit to the insurance company. You should also consider hiring a loss assessor to review the damage to your property, as they work for you instead of the insurance company.
Take Reasonable Steps to Prevent Further Damage
Most insurers require that policyholders take reasonable steps to prevent the property damage from worsening and consequently becoming more expensive. But while you have an obligation to make these repairs, your insurer should have an obligation to cover them. Save any bills and receipts associated with these repairs so that your insurer can reimburse you for them later.
Review Your Policy Before Submitting Your Claim
One way insurance companies keep their costs low is by hiding coverages beneath legalese. If you do not include all your eligible losses as part of your claim, you may end up without all the money you need. For instance, your policy might provide money for temporary assistance while your claim is being processed, but the insurance company may not include this money in your claim if you do not ask for it.
Submit Your Claim Promptly
You need the money from a property damage settlement as soon as possible so you can begin repairs. The sooner you submit your claim, the sooner you can receive the money you need or begin negotiating for a better settlement. You should also submit your claim within the time frame specified in your policy. Otherwise, the insurance company may deny your claim or make you jump through additional hoops before they honor your policy.
Prepare for the Insurance Adjuster's Visit
Your insurer may send an adjuster to visit your property and confirm the damage. Adjusters are professionally trained to investigate claims, determine what coverages exist, judge the extent of property damage, and recommend to their employers whether they should approve a claim. Be ready with your list of damaged items, the documents attesting to the necessary repairs you've already made, and any bids or estimates you have solicited from contractors.
Deal with the Insurance Adjuster Honestly and Courteously
While the law compels insurers to honor the terms of the policies they issue, being rude or hostile to their adjusters can only complicate the claims process. Along similar lines, do not lie about or exaggerate the extent of the damage to your property. The insurance company will almost certainly find out if you are exaggerating, and they could accuse you of fraud, which has serious ramifications.
Hire a Lawyer to Represent You
Insurance companies have massive legal and financial resources they can bring to bear against you, and the best way to level the playing field is to hire an experienced property damage lawyer. An experienced lawyer expedites the claims process by handling paperwork and communications with the insurer. Moreover, they know how to counteract the tactics insurers rely on to reduce payouts and deny claims—and should the insurer stoop to true bad-faith behavior, an attorney won't hesitate to take them to court.
Ways a Fire Damage Lawyer Can Help With Your Claim
Here are just a few ways an experienced fire damage lawyer could help you maximize your insurance claim:
Reviewing your policy: Before you submit your claim, a lawyer can go over your policy with you so that you fully understand your rights as a policyholder, what losses your policy covers, and what you can do to maximize the value of your claim.
Gathering evidence: You may not have time or the ability to investigate the full extent of the damage to your property. Your lawyer can gather this evidence for you while you attend to your other needs. If necessary and prudent, a lawyer can even hire a loss assessor to bolster your case.
Submitting your claim: If you have ever dealt with an insurance company before, you know there is a ton of paperwork involved in any claim. Before you submit your claim, a lawyer can review all the documents to make sure everything is in order, reducing the chance of any delays caused by technical or bureaucratic errors.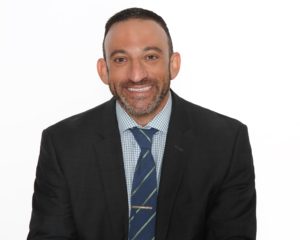 Negotiating for a better deal: Once you have received your initial offer from the insurance company, your attorney can review it to see if it is fair and in line with your policy. If the offer is not fair, they can gather additional evidence and negotiate with the insurance company for a better deal.
Reviewing settlement offers: You should always have a lawyer review any settlement offer before you accept to make sure the insurance company is honoring their agreement to the letter.
Taking the insurance company to court: In the event that it is necessary to take an insurance company to court, you will need help from someone with experience litigating property damage cases. This is what lawyers train to do. You should never take an insurance company to court without legal representation.
A property damage attorney can be a critical ally in your fight to get the benefits your insurer owes you. It's always a good idea to contact a lawyer as soon as fire damages your home or commercial property to discuss your situation and how they could help.