You might assume that all severe injuries that occur in Clearwater fall under the umbrella of catastrophic injuries, but this is not always the case. Catastrophic injuries refer to a specific legal class of injuries that prevent someone from working. Adults cannot return to their place of employment or work in the future because of their injuries, illnesses, or diseases. Children who suffer catastrophic injuries cannot go to school, go to college, or seek gainful employment of any type in their future. Catastrophic injuries have a devastating impact on a household. The injured person loses the ability to contribute to their household and society, often leading to severe depression and anxiety. Additionally, many catastrophic injuries come with continued pain and discomfort. Households often face economic hardship in the wake of catastrophic injury, especially if an injured adult was the primary breadwinner. Finally, family members must cope with accepting the changes in their loved ones, and some even step into caretaking roles, which comes with its own set of challenges and emotional struggles. If you or someone you love has sustained catastrophic injuries in Clearwater, you may feel overwhelmed with the changes and a wide range of other negative emotions, especially knowing another person or entity is responsible for the injuries. Fortunately, Florida law permits you to take legal action to seek compensation for losses related to the injuries. The experienced catastrophic injury attorneys at Dolman Law Group Accident Injury Lawyers are here to help Clearwater catastrophic injury victims through this difficult time.
Dolman Law Group Accident Injury Lawyers Advocate for Catastrophic Injury Victims
The skilled legal team at Dolman Law Group Accident Injury Lawyers has extensive experience in the negotiation, settlement, and litigation of personal injury claims, including those involving life-changing, catastrophic injuries. The firm's dedication to client advocacy, professional excellence, and justice has led to tens of millions of dollars in jury verdicts and settlements for their clients. In a recent case, our client suffered from two discs pinching her spinal cord after a car accident. The insurance company involved offered a little more than $60,000 for this serious injury. They argued that our 47-year-old client had previous injuries, and the car accident did not do as much damage as she claimed. However, she hadn't received treatment for her back injuries for over a year before the accident, and she did not need surgery until after the accident. After calculating the estimated costs of future medical treatment and taking into account that she could not continue working as a respiratory therapist, we filed a lawsuit on her behalf. A jury awarded our client $1.58 million for her auto accident injuries. This is only one example of many previous cases; it does not guarantee a particular financial outcome for you or your loved one's catastrophic injuries. The experienced Clearwater catastrophic injury lawyers have the knowledge and resources to build a case against the negligent party who caused the injuries, giving you the best opportunity to receive compensation for your injuries.
Catastrophic Injuries Encompass Many Types of Injury
Under federal definitions, a catastrophic injury refers to one that permanently prevents someone from performing any gainful employment role. Under Florida law, a catastrophic injury refers to a permanent impairment due to one or more of these six types of injuries. The law specifically refers to medical malpractice cases but also serves as a guideline for other types of claims. Injuries include:
Spinal Cord Injury
When a spinal cord injury leads to permanent paralysis of a person's arm, leg, or trunk, it typically falls under the umbrella of a catastrophic injury. Some spinal cord injuries are temporary, and others cause minor paralysis. The extent to which a person suffers functional loss after a spinal cord injury depends on the location of the injury along the spinal column. The closer to the brain a spinal cord injury occurs, the more loss someone experiences. Spinal cord injuries in the neck and upper back block more messages between the brain and the rest of the body's nervous system. Most catastrophic spinal cord injuries occur in the thoracic and cervical areas of the spinal cord, referring to the middle of the back and above.
Amputation
Under Florida law, losing an arm, leg, hand, or foot typically qualifies as a catastrophic injury. Accidents involving heavy equipment on farms or in industrial workplace settings can cause immediate amputation. However, most amputations occur after someone crushes their appendages or limbs in a traffic or construction accident. Blood quits flowing to the crushed area of the body, slowly 'killing' the area. Emergency responders and doctors attempt to restore blood flow after an accident but sometimes fail when too much time has passed. Amputation is a last resort to prevent infection from spreading throughout the entire body from the dead limb or appendage.
Severe Head or Brain Injury
Many events can lead to a severe head injury or brain injury. Some common scenarios that lead to head or brain injuries include childbirth, car accidents, and slip and fall accidents. Traumatic brain injuries and head injuries are catastrophic if
a person suffers from:
Severe motor or sensory issues.
Severe communication issues.
Complex issues related to brain function.
Severe neurological issues, such as chronic seizures.
Burn Injury
Catastrophic burns include second- and third-degree burns covering at least one-quarter of the body and third-degree burns that cover at least five percent of the hands or face. Burn victims face extreme amounts of agonizing pain, sometimes requiring doctors to place them in a medical coma during the healing process. Severe burns often require one or more cosmetic or reconstructive surgery requiring skin grafts. The most severe burns sometimes lead to other health issues, typically related or organ damage. Victims face a lifetime of care and treatment and often cannot work.
Blindness
Florida law also considers the complete loss of vision as a catastrophic injury. Many who suffer from blindness indeed learn to function with special tools and education. Some even find gainful employment. However, it typically takes years of occupational therapy for someone who is newly blind to learn how to perform routine daily tasks such as getting dressed, brushing teeth, and other personal grooming. The sudden loss of sight makes it highly unlikely that someone can return to their previous job or seek employment in the future.
Loss of Reproductive Organs
Florida law considers the loss of reproductive organs as a catastrophic injury. However, this type of injury does not typically interfere with a person's ability to work, so it's an exception to the federal definition of catastrophic injuries. In the case of losing reproductive organs, the term catastrophic refers to the more broad definition that describes a horrible event. Those who suffer reproductive loss cannot have children. Although some types of rare accidents might cause the loss of a reproductive organ, medical malpractice typically leads to this type of devastating loss.
Recovering Damages After a Catastrophic Injury
Those who suffer a catastrophic injury because of another party's negligence can take legal action to seek compensation for damages they have incurred. The economic and non-economic losses that catastrophic injury victims suffer are typically far greater than non-catastrophic injuries. Not all severe injuries interfere with someone's ability to work. Some examples of common losses that catastrophic injury victims could recover in a settlement or jury verdict include:
Medical Expenses
Catastrophic injury victims accumulate massive medical treatment costs that include many services to help them heal and recover. Examples of medical expenses that many victims incur include:
Ambulance service
Emergency room visit
Surgery and related expenses
X-rays and other diagnostic scans
Lab tests
Hospitalization and related expenses
Prescriptions
Follow-up visits and continued treatment, if applicable
Rehabilitation Costs
Catastrophic injuries, like other injuries, require special therapies for patients to recover to the highest level possible. Each injury is different and requires different types of treatment. Sometimes patients need certain therapies or treatments for the rest of their life. Continued treatment for decades easily costs hundreds of thousands of dollars. Common types of specialized treatment related to rehabilitation include:
Physical therapists help catastrophic injury victims repair and rebuild muscles and other soft tissues after an injury.
Occupational therapists help victims learn how to do everyday things in light of their injuries, such as getting dressed, eating, and brushing teeth, sometimes with the use of special tools.
Speech therapists help victims relearn how to communicate after a catastrophic injury. Sometimes this involves retraining someone to speak or teaching them new ways to communicate with others.
Psychologists, psychiatrists, and other mental health providers help victims, and sometimes families, work through the mental trauma of suffering a catastrophic injury.
Long-term Nursing Care
Some catastrophic injuries need full-time nursing care. In some cases, families might step in to provide care, but many times victims or their families must hire in-home nursing care or live in a long-term nursing care facility. Nursing homes are notoriously costly, and regular health insurance plans do not cover them. If a catastrophic injury victim does not hold a separate long-term nursing care insurance policy, they are saddled with the massive bill.
Lost Earning Capacity
Lost wages are the characteristic that defines catastrophic injuries. Losing any capacity to earn money is the most devastating loss for most catastrophic injury victims and their families. This is especially true when the victim provided all or most of a household's income. Permanently lost wages sometimes lead to credit card debt, foreclosure, bankruptcy, and other financial repercussions. In the worst cases, families do not have the money they need to provide basics such as food, clothing, and personal hygiene products. Those who suffer catastrophic injuries are often eligible for disability payments; however, disability benefits only pay for a portion of lost wages.
Home Modifications
Depending on the exact type of injury, some victims return home after their initial hospital stay and treatment. They might hire in-home health aides or family members to help care for them. Regardless, catastrophic injuries include various physical and emotional injuries that require people to modify their home so it is more accessible. Some costs are minor, and others might be thousands or tens of thousands of dollars. For example, families might have to remove stairs and install an exterior wheelchair ramp or install special rails in the bathroom. Others might need to remodel their home, so an immobile victim can live on the main floor.
Replacement Services
People contribute to their household in a variety of ways that include childcare, cooking, cleaning, lawn care, and fixing things. Catastrophic injuries often make it difficult or impossible for victims to perform the same tasks at home that they did before their injuries. Families help, but many must hire others to replace the services their loved ones provided. Families might hire a lawn care service, a cleaning service, a pool guy, a handyman, a nanny, or others who can help. Some also hire a personal assistant to drive, run errands, shop, cook, and help with other daily tasks.
Clearwater Catastrophic Injury FAQs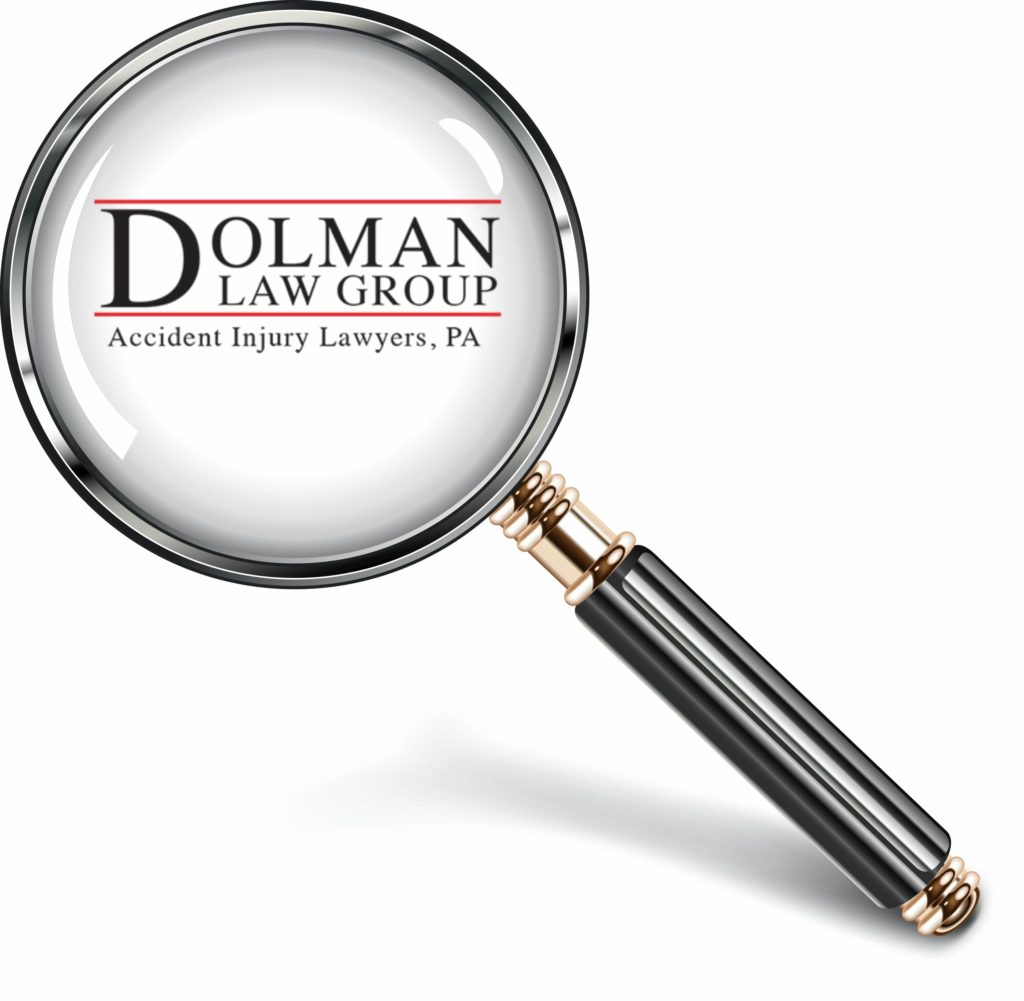 Catastrophic injuries come with severe pain, mental anguish, and economic distress for many. These life-changing injuries create challenges that you or your family might never have imagined. If you or someone you love has suffered a catastrophic injury, you likely feel overwhelmed and uncertain about your next steps. Soon, you need to make decisions about your or your loved one's catastrophic injury. With so much at stake, these complex decisions will require advice from a Clearwater catastrophic injury attorney who can help you identify the best path for your circumstances. Until you have the chance to meet with a lawyer who can review the facts of your case, these answers to frequently asked questions about catastrophic injuries in Clearwater offer introductory information for your benefit.
What Is the Statute of Limitations for Clearwater Catastrophic Injury Claims?
Each state governs the amount of time that injury victims have to bring a lawsuit against a party that harms them. Florida's statute of limitations for catastrophic injuries is four years. You should always contact an attorney as soon as possible after severe injuries, but you have four years from the date of the event that led to your or your loved one's injuries to file a lawsuit. You can also consult with a loved one and bring a suit on behalf of a loved one who has been incapacitated from a catastrophic injury. The law binds Florida courts to the time limit, but it also allows for some rare exceptions. Sometimes catastrophic injury victims do not discover their injury for weeks, months, or years. This is especially likely for those who have been exposed to hazardous materials or dangerous substances. A court sometimes pauses the time clock for those who experience delayed discovery. In other cases, victims suffer debilitating injuries that prevent them from contacting an attorney and bringing a lawsuit. For example, someone who suffered a severe brain injury might be in a coma for years. Depending on the situation, the court might grant an extension or toll the statute of limitations. Regardless of the exact circumstances of a catastrophic injury, it's best to take action as soon as possible. Evidence becomes more difficult to obtain, and stories from possible eyewitnesses began to change. Once you contact a Clearwater catastrophic injury attorney, he or she can immediately investigate the circumstances of the injury and strategize about the best way to move forward for your circumstances.
How Much Is My Clearwater Catastrophic Injury Claim Worth?
Each claim is different, so it's difficult to predict the value. Typically, catastrophic injury claims have a higher value than other claims. Additionally, the value that your attorney places on your claim will be higher than the value the insurance company or defense legal team places on your claim. If you reach a settlement agreement, you likely will not receive the full value of your claim as described by your attorney. Regardless of the exact number, the value of your claim hinges on a wide range of factors. Compared to other claims, catastrophic injury claims based on negligence are typically much higher, all things being equal. Factors that commonly influence the value of a catastrophic injury claim include:
Liability. If you contributed to the cause of your catastrophic injury, you will share liability with the other party involved in the lawsuit. If the person, business, or other entity is fully at fault for your injuries, the value of your claim will be higher.
Total economic loss. Catastrophic injury claims include massive amounts of economic losses, including high medical expenses, current lost wages, lost earning capacity, and other expenses directly related to suffering injuries. More hospitalization, more surgeries, continued treatment, and long-term care all contribute to total economic loss.
Non-economic damages. By definition, catastrophic injury victims cannot work, but this only one of the ways injuries impact a person's life. More non-economic impact, such as pain and suffering, increases the value of a catastrophic injury claim. If your loved one is in a permanent vegetative state (PVS) due to a catastrophic injury, you will likely receive more money than if he or she lost a limb if you win your case.
Insurance policy limit. The size of an insurance policy often factors into the value of many catastrophic injury claims. Even if the other party is liable, they may lack the means to pay more compensation than their policy limit. In these situations, the amount of money a person receives could be far less than the value of the claim.
Intentional harm. If your catastrophic injury occurred because someone willfully or maliciously harmed you, it's likely your claim will be worth more. Cases that involve willful harm provide grounds for attorneys to ask the court to award punitive damages in addition to damages for economic and non-economic losses, referred to as compensatory damages.
How Long Will it Take to Resolve My Catastrophic Injury Claim?
Some claims only take a few months to reach a settlement and never go to trial. This is rarely the case with catastrophic injury claims. You can expect to wait longer. Your lawyer, insurance adjusters, your doctor, other medical experts, and any other party in the case need to know you or your loved one sustained a permanent injury. In legal terms, those involved are looking for maximum medical improvement (MMI). MMI is especially relevant in workers' compensation claims, but it also applies to catastrophic injuries. A person's MMI is the point where their injuries will not improve anymore, or they have reached a plateau during their treatment. The other side does not want to make a large payout and will do everything possible to prove that an injured person still can work. Similarly, your attorney will advocate for you by asking for the maximum amount of compensation commensurate with your claim, which means waiting for a long-term prognosis. Typically, settlement negotiations won't even begin until 18 months or longer after an injury. If liability is clear, a settlement might be a possibility. Yet, catastrophic injury claims are high-stakes cases, making it more challenging for both sides to agree. If your attorney has to take your case to trial, you can expect a much longer timeline. Litigation is costly and time-consuming. It requires preparation and coordination that certainly adds months to a claim, sometimes years. If you've suffered a catastrophic injury, you may feel the financial pressure of not working and increased medical bills that your insurance hasn't covered. It's best to let an attorney review the facts of your claim. He or she can provide more insight into the special details of your case that might impact how long you will need to wait for a resolution.
Do I Have to Pay Upfront for a Clearwater Catastrophic Injury Lawyer to Represent Me?
No. Some worry about the cost of a catastrophic injury attorney and try to deal with an insurance company by themselves. Our catastrophic injury lawyers take new clients on a contingent fee basis instead of charging a retainer, like a tax or criminal defense attorney. A contingency agreement gives your attorney the right to deduct attorney fees and other costs of representation up to the limit set by the state from any settlement or court-awarded damages you receive because of their efforts. Contingency agreements level the playing field, so those who do not have the financial means to pay a personal injury lawyer upfront still have the opportunity to seek compensation for damages. They are based on the idea that anyone who suffers harm from another party should have the right to seek compensation for damages regardless of their economic situation. Catastrophic injuries often lead to financial devastation for families, making it impossible for many to get the legal help they need if they had to pay out-of-pocket.
How Can a Clearwater Catastrophic Injury Attorney Help?
Catastrophic injuries carry serious, and often severe, physical, mental, and economic consequences that impact victims and their families for life. Bringing a lawsuit against another party for a catastrophic injury is about more than receiving compensation for injuries. Any money that victims and/or their families receive often serves as a source of funding for future treatment, care, and other injury-related expenses. As victims and families begin to cope with the aftermath of a catastrophic injury, dealing with insurance adjusters makes a horrible situation worse. Insurance carriers go the extra mile to deny claims or pay out as little as possible, especially in high-stakes catastrophic injury cases. Catastrophic injury cases require additional resources and experienced lawyers to handle the details of the claim and guide clients through the long and arduous legal process. If you hire a Clearwater catastrophic injury attorney, he or she begins to advocate for you from your initial meetings. Examples of the ways lawyers help catastrophic injury victims include:
Evaluation. When you meet with an attorney for the first time about your catastrophic injury, he or she will review the facts of your claim. During an initial consultation, attorneys typically have a good idea of whether someone has a viable claim and advise potential clients on the best course of action. This evaluation is crucial. You should always consult with an attorney even if you are doubtful. The legal knowledge that attorneys have gives them a different perspective that often provides creative ways to help clients who feel hopeless.
Investigation. As soon as a lawyer decides a client has a viable claim, they begin to investigate a case. Some law firms have in-house investigators, and others hire a third party. In either case, lawyers want to uncover all the facts of a case. The investigation includes gathering evidence, such as police reports, video footage, photos, medical records, and a variety of other types of relevant documents or information. For example, if a distracted driver caused your catastrophic injury, your attorney might request copies of cell phone records and driver history. Investigating your claim allows your lawyer to build the strongest case possible against those responsible for your catastrophic injury.
Communication. In the wake of a catastrophic injury, you and your family have much more to concern yourself with than dealing with insurance companies. Lawyers handle communication with insurance companies and other relevant parties for their clients, who need to focus on healing and coping with the major changes in their lives. Additionally, insurance adjusters sometimes use tricky tactics to elicit statements from victims that justify denying or devaluing a claim. Letting an attorney handle communication also protects the value of the claim.
Negotiation. Negotiating a settlement is a big part of most catastrophic injury claims. It's especially important to have a strong negotiator in your corner when dealing with a high-value catastrophic injury claim. Lawyers are trained negotiators that understand how to apply the law to a particular situation, often resulting in better outcomes for their clients. Insurance companies will attempt to shift blame and avoid paying a large settlement, and lawyers know how to counter these tactics. In fact, if an insurance company makes you an offer, you should never accept it without running it by your lawyer. Once you sign an agreement, you waive your right to seek additional compensation for your catastrophic injury in the future.
Litigation. In high-value claims, insurance companies sometimes make low-ball settlement offers and refuse to offer full and fair compensation to a victim. Other times they heavily dispute liability and won't even come to the table for negotiations. Both sides have the motivation to avoid the expense of going to trial, but sometimes litigation is the only way to resolve a catastrophic injury claim. Lawyers prepare cases for trial, which includes more than filing paperwork and administrative tasks. They must also interview witnesses, line up expert witnesses, and prepare evidence to present to a jury.
Let a Clearwater Catastrophic Injury Lawyer from Dolman Law Group Help
Catastrophic injuries wreak havoc on victims and their families. You and your loved ones should not have to shoulder the financial burden that comes from a catastrophic injury caused by another party's negligence. Let an experienced catastrophic injury attorney in Clearwater advocate for you and help you recover damages for your catastrophic injury, while you focus on rehabilitation and recovery. With offices across both Florida coasts, you can easily reach Dolman Law Group Accident Injury Lawyers, PA, at (727) 451-6900, or you can write to us using our online contact page. During a free case review, one of our team members can evaluate the facts of your case and guide you on the best path forward to seek compensation after you've suffered a catastrophic injury.
---
Dolman Law Group Accident Injury Lawyers, PA
800 N Belcher Rd
Clearwater, FL 33765
Phone: (727) 451-6900
Client Testimonial
"AMAZING and understanding attorneys! Did great on my case and I highly recommend Dolman Law Group Accident Injury Lawyers, PA for anyone that has been injured in an accident!" Rating: 5/5 ⭐⭐⭐⭐⭐ Koralis R. Jan 2020 Read more reviews on Google!