Several years ago, the Cape Coral-Fort Myers metropolitan area—including Bonita Springs—was named the most dangerous area for pedestrians. It was undoubtedly a disappointment to Bonita Springs city leaders, who had worked for two years on a Complete Streets initiative to make the city's roadways safer for all types of roadway users, including pedestrians.
While the city won an award for its Complete Streets project a year after being named as part of the most dangerous region for pedestrians, area residents say they wished the improvements involved a safer situation for pedestrians downtown.
There have been several initiatives in Bonita Springs designed to provide separation between pedestrians and fast-moving traffic, more marked crosswalks, and other safety features. However, these initiatives struggle to address the most common cause of all traffic accidents, including those involving pedestrians: Human error.
If you were injured in a pedestrian accident caused by a negligent driver, Florida's personal injury claims process provides the opportunity to seek compensation for the financial and psychological costs due to your injury.
An experienced Bonita Springs pedestrian accident lawyer from Dolman Law Group Accident Injury Lawyers, PA, can assist in navigating this process and provide services to help you obtain the maximum compensation for your claim. Contact us to learn more about the process and receive a free evaluation of your case.
How Are Pedestrian Accidents Caused in Bonita Springs?
Bonita Springs boasts beautiful year-round weather and many nearby attractions. However, residents and visitors often cannot walk to these attractions without risking their safety on roadways heavy with motor vehicle traffic. This is a common issue throughout Florida, where more than 8,000 pedestrian crashes occur each year, resulting in hundreds of deaths and thousands of serious injuries.
"The issue is when people have tried to reclaim downtown as a great gathering spot and a real heart of the community, but you still have to solve this legacy problem of traffic," said a 30-year resident of Bonita Springs about pedestrian safety in the area. "We need to figure out how to calm that traffic, put in certain infrastructure to slow the traffic and divert it somewhere else."
The resident added that when he walks Bonita Springs with his child, he has noticed that fast-moving and loud trucks have pushed bicyclists onto the sidewalks for fear of safety. This traffic causes an additional hazard for pedestrians on the sidewalk, as it is difficult to hear a bicycle approaching and know to move out of the way.
While proximity to other, larger, and faster-moving types of traffic is one of the main factors in Bonita Springs pedestrian accidents, there are other factors as well, and most of them involve carelessness or recklessness by other roadway users. Here is a look at some common causes:
Distracted Drivers
Distracted drivers are a major cause of all types of traffic accidents in Bonita Springs, including pedestrian accidents. When a driver is visually, manually, or cognitively distracted, they are less likely to notice hazards on the roadway and respond appropriately to those hazards. While many things can cause drivers to become distracted, texting and other smartphone use are among the most concerning for traffic safety experts, as they simultaneously pose all three types of driving distractions.
In fact, as noted by the National Highway Traffic Safety Administration (NHTSA), in the few seconds it takes a driver to read or reply to a text message while traveling at highway speeds, they will have driven the length of a football field without looking at the road. Additionally, they will have at least one hand off the steering wheel, and their thoughts will stray from the task of driving safely. This is plenty of time for an unsuspecting pedestrian to step into a crosswalk.
In Florida, a texting and driving law prohibits drivers from texting or using a handheld electronic device while driving through school or construction work zones. The law makes doing so a primary offense, meaning drivers seen texting by police officers can get pulled over and ticketed, even if they have not committed any other driving infraction.
Speeding
Speeding is also the cause of many different accidents. For pedestrians, speeding vehicles can be deadly. In many locations where there are no marked or signaled crosswalks, pedestrians must ensure there is a sufficient gap in traffic for them to cross the road safely. Judging a sufficient gap in traffic is difficult in the best of circumstances. A speeding driver makes it even more difficult because they approach the pedestrian faster than expected and often faster than other vehicles in adjacent lanes.
Speeding also makes it more difficult for a driver to avoid a pedestrian accident, as they have less time to perceive the hazard of a pedestrian in the roadway and respond to that hazard by braking.
Failure to Yield the Right-of-Way
Florida traffic laws require drivers approaching a pedestrian legally crossing the street to stop or yield the right-of-way to that pedestrian. The driver must stop if the pedestrian is anywhere on their side of the road, even if the pedestrian just stepped off the curb and the driver believes they can safely pass. They must also stop for pedestrians if they are within one travel lane of entering the driver's side of the road.
It is also illegal and unsafe for a driver to attempt to pass a vehicle stopped at a crosswalk. While the driver is not necessarily able to see the pedestrian crossing the road, the only safe assumption is that
a pedestrian is there, and passing the vehicle to drive through the crosswalk poses an extreme risk of colliding with them.
All four sides of every intersection in Bonita Springs contain crosswalks whether they're marked or signaled as crosswalks or extend from a paved sidewalk unless the city placed signs at an intersection prohibiting pedestrians from crossing.
Drunk Drivers
Alcohol impairment creates several deficits in the skills that the drivers of motor vehicles need to operate their vehicles safely and avoid accidents involving pedestrians.
These deficits include:
A decline in the ability to visually track a moving target, such as a pedestrian crossing the roadway.
A reduction in the ability to respond appropriately to an emergency driving situation, such as braking or swerving, to avoid a collision.
Difficulty concentrating on the many driving features, including surveilling the roadway or yielding the right-of-way to other roadway users.
Difficulty controlling their speed.
A reduction in the ability to brake appropriately.
A loss of the ability to process information, such as yielding to a pedestrian less than one travel lane from entering their side of the road.
Drivers Turning Left
Left-turning drivers are a hazard for all vulnerable roadway users, including motorcyclists, bicyclists, and pedestrians. Left-turning drivers are responsible for up to 32 percent of all pedestrians struck in an intersection.
When an intersection features a solid green light rather than a green arrow, the left-turning driver can only complete their maneuver after ensuring that the roadway is clear of all traffic traveling straight through the intersection. Often, the driver is so focused on ensuring the roadway is clear and completing their maneuver that they fail to notice that a pedestrian has entered the roadway they are turning down.
This scenario often presents an example of inattentional blindness, which is not a medical condition but merely the way that the brain processes information in a chaotic scene by focusing on the largest objects and the biggest hazards while ignoring smaller hazards, such as vulnerable road users.
Are SUVs More Likely to Cause Pedestrian Accidents?
According to a study by the Insurance Institute for Highway Safety (IIHS), pedestrian crashes have increased nearly every year for over a decade. While the rise of smartphones is often to blame for this increase, so is the growing popularity of SUVs and other larger vehicles, such as pickups.
While researchers already knew that larger vehicles were more likely to be involved in pedestrian accidents where the vehicle was driving straight, they've also discovered that pedestrians are more likely to be involved in crashes with turning SUVs. At or near intersections, pickup trucks and SUVs were significantly more likely to strike a pedestrian while turning left—42 and 23 percent more likely, respectively.
The statistics away from intersections are even more astounding. Pickup trucks are 80 percent more likely to strike pedestrians while running or walking on the roadside than passenger cars. SUVs are 23 percent more likely.
Interestingly, the IIHS senior transportation engineer said that the study reinforced the same type of safety improvements that the resident in downtown Bonita Springs was calling for: addressing road infrastructure and reducing vehicle speeds on roadways where pedestrians are often present. Additionally, the engineer stated that improvements should be made to the vehicle design to reduce visibility issues posed by high ride heights and long front ends.
Seeking Compensation After a Pedestrian Accident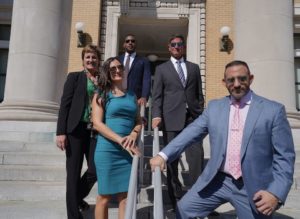 Pedestrian accidents can result in serious injuries, including permanent injuries that can reduce the sufferer's ability to earn an income. These injuries can impact every facet of the injured person's life, including their finances, ability to enjoy hobbies, relationships with others, and even involvement in the Bonita Springs community.
Those injured in Bonita Springs pedestrian accidents can often seek compensation for injury-related medical expenses and wage loss from the personal injury protection (PIP) policy purchased to register their vehicle in Florida. These policies usually extend coverage to those injured as pedestrians, either as the insured or a named family member on their policy.
Those whose expenses exceed the limits of their PIP coverage or who sustain serious injuries can also use the personal injury claims process to seek compensation for the expenses and impacts they incurred due to their injury.
Florida defines "serious injuries" as those resulting in a significant and permanent loss of bodily function, injuries that are permanent within a reasonable degree of medical probability, those that result in significant and permanent scarring or disfigurement, and those that result in death.
The personal injury claims process generally begins when the claimant hires an attorney to assist them as they navigate this complex process. The attorney and their legal team will investigate the sources of liability and their associated insurance resources and establish a value to the claim. The attorney will then submit the claim to the at-fault party's insurance provider. The insurance provider will assign a claims adjuster to evaluate the claim.
After evaluating the claim, the claims adjuster can choose to pay it in full (though they likely won't), deny the claim with a reason for the denial, or offer to settle it out of court for less than its established value. The attorney can negotiate with the claims adjuster to convince them to increase their offer.
If the insurance provider fails to compensate the claim, it can be filed as a personal injury lawsuit. This civil claim allows the claimant to ask the court to hear the case and determine liability and how much the at-fault party owes the claimant.
Frequently Asked Questions About Bonita Springs Pedestrian Accident Claims
As more traffic has entered the roadways due to population growth in Bonita Springs and drivers have become increasingly more distracted, the number of pedestrian accidents in the city has also increased. The process for seeking compensation after this type of accident is often difficult to understand and overwhelming to handle alone. Here is a look at some of the most frequently asked questions about the Bonita Springs pedestrian accident claims process.
Do pedestrians always have the right-of-way?
No. According to Florida traffic laws, pedestrians must yield the right-of-way to vehicles on the roadway at any point other than within a marked or unmarked crosswalk. Pedestrians between adjacent intersections where traffic controls are operating are only permitted to cross the roadway in a marked crosswalk. Pedestrians are also not permitted to run into the roadway, and—if crossing a roadway outside of an intersection—must cross at a right angle or the shortest possible route.
How long do I have to file a pedestrian accident claim in Bonita Springs?
Every state sets its own deadlines for filing legal claims, known as the statute of limitations. In Florida, the statute of limitations for a pedestrian accident claim is usually four years from the accident's date. What this means is that you have four years to file a lawsuit. Exceptions to this deadline can apply in certain circumstances, such as when the claimant is incapacitated or a child. However, it is important to know the statute of limitations for your claim to ensure you file before that deadline.
Failing to meet the statute of limitations will generally bar you from using the court process when seeking compensation for the expenses and impacts of your injury. The court process is generally a legal consequence if an insurance provider fails to compensate the claim fairly. Without the consequence of a lawsuit after the statute of limitations expires, the insurance provider will be unlikely to offer a settlement.
I was injured in a hit-and-run pedestrian accident. How do I obtain compensation?
The AAA Foundation for Traffic Safety states that hit-and-run pedestrian accidents are common nationwide. Florida has one of the highest rates of these accidents. Approximately one in every five fatal pedestrian accidents involves a driver who flees the scene. Your ability to seek compensation through the personal injury claims process requires at least a driver and preferably an auto liability policy held by that driver.
If the police investigating the hit-and-run can locate the driver, you can continue with the claims process. Without the driver's identity, however, you will need to explore other avenues of obtaining compensation, including your PIP, uninsured motorist policy, or even a health insurance policy provided by your employer. An experienced accident attorney can help you understand these options and what they mean to your ability to file a claim.
A pedestrian accident injured my minor child. Can she file a claim?
Minors may not file legal claims or enter into contracts.
However, minors can recover compensation through a pedestrian accident claim.
You can file a claim on your child's behalf within four years of the injury date.
Your child can wait until they are 18 to file the claim independently. Child injury claims can be tolled (paused) for up to seven years.
The legal team at Dolman Law Group Accident Injury Lawyers, PA, will discuss the pros and cons of each option and explain the compensation you can recover for your child. Please note that child injury claims that result in a settlement over $15,000 will require court approval to ensure that the agreement meets the child's best interests.
What type of compensation can I seek through a Bonita Springs pedestrian accident claim?
Individuals injured due to a pedestrian accident in Bonita Springs can seek compensation for the expenses and impacts of their injury.
Some of the common expenses and impacts in pedestrian accident claims include:
All medical expenses associated with treating injuries incurred in the accident.
Wage loss resulting from being too injured to work.
Loss of future earning capacity if the injuries sustained in the accident result in disabilities that impair the claimant's ability to earn an income.
Property damage you sustained in the accident, such as torn clothing or a damaged phone.
Physical pain and suffering resulting from the injury or painful medical treatments.
Emotional distress over the trauma of the accident and its impacts on your life.
Loss of enjoyment of life, such as participating in a hobby or activity that was important before the accident but is no longer possible or enjoyable due to the injury.
My injuries from a pedestrian accident were minor. Do I need an attorney?
It depends. In many cases, minor injuries incurred in a pedestrian accident can be compensated through a PIP claim. The personal injury claims process is unavailable unless the expenses exceed that policy's limit or the injury meets the state's personal injury threshold. However, if you are unsure of the PIP claims process or you experienced significant psychological impacts your PIP policy doesn't cover, schedule a free consultation with an experienced pedestrian accident attorney to understand your legal options.
My spouse died in a pedestrian accident. Is there compensation available for me?
Yes. When an individual dies in a pedestrian accident in Florida, their family members can benefit from a wrongful death claim. The wrongful death claims process is similar to recovering damages through a personal injury claim.
However, there are a few distinct differences:
Wrongful death claims carry a two-year statute of limitations from the date of death, as opposed to the four-year statute of limitations from the date of injury in personal injury claims. In wrongful death claims, the statute of limitations can pause if the estate has not yet gone through probate. However, the family must file within five years of the date of death.
Family members cannot file wrongful death claims. Instead, an executor or administrator of the decedent's estate files the claim for the family and estate.
There is a cap on punitive damages a court can award in a wrongful death claim. Claimants can only receive up to three times the value of compensatory damages or $500,000 in punitive damages. Punitive damages refer to compensation awarded to the claimant by the court to financially punish the defendant for particularly egregious behavior rather than as payment for the expenses and impacts of the loss.
The type of compensation for a Bonita Springs pedestrian accident wrongful death claim includes:
Economic damages, such as final medical expenses, funeral, burial, or cremation costs, the loss of support and services the decedent provided for their family, and the loss of benefits likely earned if the decedent had survived and completed their career.
Non-economic damages, such as the loss of comfort, protection, parental instruction, companionship, and guidance suffered by the decedent's family, and mental anguish.
What is the average pedestrian accident settlement worth?
There is no standard pedestrian accident. Each accident has its own unique features, including the severity of the injury, the amount of insurance held by the at-fault party, the level of recklessness that led to the accident, and the impacts that the injury has had on the claimant's life.
Likewise, settlements are often unique as they represent the claimant's understanding of what constitutes fair compensation for their claim and their willingness to compromise to obtain an out-of-court resolution. Because of this, no average settlement applies to pedestrian accidents.
The mission of the legal team at Dolman Law Group Accident Injury Lawyers, PA, is to obtain the maximum amount of compensation that is available for your claim. Sometimes, that means not settling the claim but taking the fight to the courtroom. We are not afraid to litigate a case if it means more compensation for you.
Should I file the claim on my own if I can't afford a Bonita Springs pedestrian accident lawyer?
Contrary to popular belief, anyone who needs the assistance of a Bonita Springs pedestrian accident lawyer can afford it, thanks to the contingent fee billing method that personal injury lawyers use. Through the contingent fee, you have no upfront investment (retainer) to have an attorney begin working on your claim. You do not have to pay for the legal team's services until you receive compensation for your claim. You don't have to pay for your attorney's services if you don't receive compensation.
Here is how the contingent fee works:
You will sign a contingent fee agreement when you hire an attorney to assist you with your Bonita Springs pedestrian accident claim. This agreement outlines the services your attorney will provide and assigns a percentage of any settlement or award as payment for legal services.
Because you don't need a retainer, work can begin immediately on your claim. Because you're not being billed by the hour any time our legal team works on your case, work can continue until there is a resolution.
After your case, your attorney will receive compensation from a settlement or court decision. The attorney will deposit these funds into a trust. From that trust, the attorney will settle any medical liens placed on the award by health care providers or health insurers. The attorney will also withdraw the agreed-upon percentage as payment for the legal team's services.
The attorney will meet with you to sign paperwork to finalize the claim, provide you with an accounting of the payments made, and release the remainder of the compensation to you.
How much experience does Dolman Law Group Accident Injury Lawyers, PA, have with this type of case?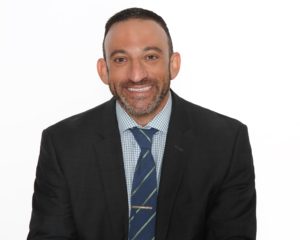 The Bonita Springs personal injury lawyers at Dolman Law Group Accident Injury Lawyers, PA, has been assisting the injured in Florida for nearly two decades and has expanded to provide services for individuals across the nation. We pride ourselves on our aggressive advocacy and unwillingness to settle for less compensation than our clients need.
Contact a Bonita Springs Pedestrian Accident Attorney Today
We have handled many pedestrian accident claims and have a deep understanding of the types of injuries these accidents produce, the type of compensation required to cover the claimant's expenses, and the impacts that their injury has on their quality of life.
We are happy to share more about our philosophy and experience. We can evaluate your case for free and provide information about our services to help you recover the compensation you deserve. Contact us online or call (239) 307-2634 for your free claim consultation.
Bonita Springs Office
9220 Bonita Beach Rd SE suite 200-12
Bonita Springs, FL 34135
(239) 307-2634