If you or a loved one is facing nursing home abuse, you have legal options. Before consulting with a Sarasota nursing home abuse attorney, learn more about the roles that neglect and abuse play in Sarasota and Florida as a whole. Over 680 nursing homes exist in Florida, offering more than 83,500 beds for residents who need them. While more than one million people across the country live in these facilities, many people have little knowledge about nursing home abuse and negligence. A 2008 study determined that one in 10 seniors may have been abused by a caretaker. Nursing home abuse comes in a variety of forms. Residents of these homes may face emotional, sexual, physical, and financial abuse on top of neglect. Neglect is common too, and yet it often goes unreported by residents and their loved ones.
The Role of Nursing Homes in Florida
While 83,000 beds are available in Florida nursing homes, these beds are at about 85 percent capacity at any given time. With a significant portion of Americans reaching retirement as the Baby Boomers age, more seniors are seeking out nursing homes for their golden years. In other cases, family members make the difficult decision to move a loved one into a nursing home. Family members do this with the expectation that the nursing home will provide physical, medical, and emotional care. Unfortunately, at least three nursing homes in Sarasota have received only one star on a five-star rating system when it comes to abuse and use of restraints on residents. Other nursing homes ranked poorly for seeing a decline in resident health and in hydration and nutrition. Quality of care also offers a wide range of ratings demonstrating that the quality of life and care for residents is not always up to par. Other statistics suggest that about 5 percent of Florida nursing home facilities have serious deficiencies. The Florida Administrative Code, as of 2002, requires nursing homes to staff the appropriate number of employees. The regulations also make new rules for the training necessary to handle patients who require memory care. These regulations ensure that patients living in these homes receive adequate care from qualified professionals—if the homes and personnel follow them. Sarasota seniors receive protections through legislation like Title XLVI, which protects against exploitation of seniors and individuals with disabilities. Specific criminal penalties exist for criminal acts the state pursues, but individuals affected by nursing home abuse may pursue civil lawsuits. Even if the criminal justice system fails to pursue charges related to nursing home abuse, you can successfully pursue a case in civil court to receive compensation for damages. In 2013, Florida ranked 11th in nursing home care, ultimately receiving a "B." Florida has a watch list of nursing homes locals should be wary of. Several Sarasota nursing homes made the list for violations and accusations of abuse. You might check out this list of nursing homes to ensure your loved one's home is not on it.
Real Cases of Nursing Home Abuse in Florida
Nursing homes throughout Florida and even Sarasota have been accused of abuse and neglect in recent years. Following the news about these cases can be scary, but also enlightening. One Sarasota nursing home failed to notify a woman that her mother's health was deteriorating rapidly. This meant that the woman was unable to secure adequate care for her mother through a program with high-quality services. Upon further investigation, other nursing home residents had died unexpectedly in the past. As a result, the nursing home was required to pay thousands of dollars in fines. In a Boynton Beach case, two members of nursing home staff duct taped a woman with dementia to a chair. These staff members faced criminal charges related to elderly abuse and false imprisonment. Unfortunately, the victim was not able to provide information about what had happened to her. Another resident of the home saw the situation unfold but also did not report the incident. This may also be a case of understaffing, because the nursing home attendants did this so they could tend to other patients. In 2012, a 96-year-old woman was forced to take a shower, during which one of the Sarasota nursing home staff members sprayed her in the face with water. She became unconscious during the shower and passed away shortly after. While authorities initially found no foul play involved in her death, questions arose about the quality of care and professionalism provided in the nursing home. Of course, not all cases of elder abuse are as extreme as these. Sometimes abuse and neglect are more subtle, but this does not mean they do not have long-lasting effects for your loved one. Open communication is one key to looking for these subtle instances of abuse.
The Signs of Nursing Home Abuse and Neglect
Many cases of nursing home abuse and neglect are unreported, and this is why we know so little about how it impacts Sarasota residents. Often, not reporting abuse or neglect goes hand-in-hand with not knowing the signs of abuse or neglect. Many people are also under the impression that abuse must always have a physical component. In truth, many of the symptoms of abuse are not visible. These are warning signs you should be looking for in your loved one:
Physical abuse – The signs of physical abuse are often the easiest to spot because the abuse may leave physical injuries. Look for bruises, cuts, scrapes, and scratches. If your loved one has broken bones, abuse may be the cause as well. You should report your love one flinching when staff members or loved ones try to touch them. Reported injuries are cause for concern, especially if your loved one is not very active. Unfortunately, seniors are an easy target for physically abusive people because they are often unable to defend themselves.
Sexual abuse – Sexual abuse takes on many forms. Signs of sexual abuse include bleeding genitals, torn clothing, and blood found on undergarments. If your loved one contracts an STD in the nursing home, you may also pursue the possibility that sexual abuse is to blame. Behavioral changes can also indicate abuse.
Emotional abuse – Emotional abuse can be difficult to identify. Nursing home staff members or fellow residents may use emotional abuse to maintain control over residents. You may have to analyze your loved one's personality, looking for signs he or she is withdrawn, depressed, isolated, or scared. Look for severe changes in personality that arise. For instance, your loved one may go from being a stubborn, ambitious person to a socially isolated, quiet person seemingly overnight.
Financial abuse – While nursing homes do not take control over your loved one's finances, your loved one may still maintain their own accounts. If you notice significant changes in your loved one's financial situation, somebody might be taking advantage of him or her. Large withdrawals from bank accounts or failure to pay bills are major signs. You should also be wary if he or she is signing new legal documents.
Neglect – Neglect stems from understaffed nursing homes, lack of training, and lack of care. A nursing home has a responsibility to care for your loved one, and not providing this care is a form of neglect. Failing to provide for your loved one's needs through bathing, feeding, and providing medical-related care is unacceptable. Unfortunately, neglect is all too common in Florida nursing homes because patients receive very little professional nursing care throughout the day. The signs of neglect may include pressure ulcers, bed sores, declining health, medication errors, pest dangers, choking, and malnutrition.
Keep in mind that even one instance of the above could be enough to constitute abuse, but ensure to keep records of any other situations as they arise. Additionally, seniors are among the least likely groups to report abuse to the proper authorities. You may have to act as the sounding board for your loved one.
The Risk Factors for Nursing Home Abuse
Several risk factors may act as precursors for nursing home abuse. While you may not be able to eliminate the risk of nursing home abuse completely from your loved one's life, you may be able to make some changes as a preventative measure. Low social support is one of the biggest risk factors for individuals who face any of the described types of elder abuse. People who have a lot of social support are less likely to experience abuse, especially because they are more likely to report instances when they happen. Dementia is another high-risk situation for abuse. This is the result of impaired memory, confusion, communication skills, and changing judgments. Women in nursing homes are more likely to be abused than men. Unscrupulous individuals may be more likely to believe women are easier targets than men. Living with many other people is also a risk factor. Not all abuse is performed by staff members. Nursing homes residents may assault or abuse their fellow residents, and the nursing home may be negligent in stepping in to stop or prevent these actions.
How to Handle Sarasota Nursing Home Abuse
Nursing home abuse is serious and can have a long-term physical and emotional impact on your loved one. You have a right and a responsibility to seek out help for your loved one, ending the ongoing abuse and helping him or her receive compensation for damages associated with the abuse. Protecting your loved one from ongoing abuse is crucial. The first thing you should do if you suspect nursing home abuse is to consult with an attorney. Your nursing home abuse attorney helps you address the abuse, remove your loved one from an abusive situation by reporting wrongdoing to authorities, and filing legal claims as necessary. Nursing home staff members are responsible for the safety of your loved one, and breaching this standard of care means they should be held accountable.
Sarasota Nursing Home Negligence FAQ
People whose relatives reside in nursing homes want their loved ones to feel safe and secure. They want their health and other needs addressed. Unfortunately, in Sarasota and throughout the country, that doesn't always happen. The nearly 1.5 million senior citizens who reside in U.S. nursing homes suffer all too frequently from negligence. Nursing home negligence can result in a nursing home resident receiving substandard or inadequate care and attention. The result? Potential exacerbation of existing health problems, or new health problems emerging, causing the resident serious injury and harm. In the worst cases, nursing home negligence can lead to a resident's wrongful death. Below we answer some frequently asked questions about nursing home negligence in Sarasota. For answers to your specific questions about suspected Sarasota nursing home negligence, contact an experienced Sarasota nursing home negligence attorney immediately.
What does nursing home negligence mean?
Legal dictionaries define negligence as the "failure to behave with the level of care that someone of ordinary prudence would have exercised under the same circumstances." Nursing home negligence thus refers to the staff or management of a nursing home failing to care and provide for residents with a minimum reasonable standard of care. Negligence encompasses failure to take clearly needed actions, such as seeing to a resident's health needs. It also includes omissions of reasonable care standards, such as failure to keep rooms and hallways clean and free of obstacles that could cause residents to fall. For example, if a resident needs to take a specific prescription medication every day, then the nursing home staff and management must ensure that happens. Negligence on the part of the nursing home that prevents the resident from receiving the required medication could consist of a lack of training of staff about how to keep track of resident medications, a lack of procedures to give residents medicine, or simple carelessness on the part of staff or management that causes them to overlook or lose track of a resident's medical needs. Negligence in a nursing home is not restricted to ensuring a minimum appropriate level of medical care, however. Nursing homes provide a host of non-medical services to their residents, including supplying room, board, and social activities. Failures to deliver these basic amenities to residents could also constitute negligence that harms residents by forcing them to live in unsanitary, unhealthy, or isolating conditions. Nursing homes also have a basic obligation to ensure resident safety. Residents can suffer harm if, for example, nursing home staff or management fail to monitor resident movements, fail to assist residents who want to move around, or fail to prevent one resident from harming another. Nursing home operators and employees must take care, for example, to prevent sexual violence by one resident against another. In short, nursing home negligence in Sarasota consists of any failure of a nursing home to live up to the minimum care, living, and safety standards that any reasonable person would expect. If you have doubts about whether a resident of a nursing home has suffered harm because of negligence, contact an experienced Sarasota nursing home negligence attorney right away.
Who has legal liability for Sarasota nursing home negligence?
Any person or corporate entity in a position to provide direct care or services to a Sarasota nursing home resident, or to oversee the provision of that care or service, could face legal liability for harm suffered by a resident because of negligence. This may include:
Individual staff members, if they fail to execute duties properly;
Nursing home operators for failing to ensure that their staff provide adequate care and services;
Supervisors, if they fail to sufficiently supervise staff and resident care and life;
Administrators, for inadequate hiring and training procedures, inadequate supervision, and inadequate oversight of resident care and life;
Medical staff, if they fail to perform their duties properly and/or commit medical errors;
Custodial staff, if their cleaning, maintenance, and repair activities are inadequate level; or
Security staff, if they fail to secure the premises and residents suffer harm as a result.
These are just some examples, however. Every nursing home has its own personnel and management. To learn who may have legal liability for negligence at a nursing home in Sarasota, contact a skilled lawyer right away.
Can a Sarasota nursing home resident sue for harm caused by negligence?
Oftentimes, yes. Under Florida law, anyone who causes harm to a Sarasota nursing home resident through negligence can face financial liability for the injury or the harm the resident suffers as a result. That includes individual staff members, managers, or contractors, as well as corporate nursing home operators and nursing home service providers. Victims of Sarasota nursing home negligence in Sarasota may have the right to take legal action (to sue) against parties who commit negligence or who have a legal obligation to answer for it. In a legal action, a nursing home negligence victim can often seek compensation for:
Medical bills, including nursing home care, emergency care, hospitalization, assistive devices, prescription medication, doctor's appointments, diagnostic tests, rehabilitative therapy, and more;
Other costs associated with addressing negligence and the harm it causes, such as the cost of moving a resident to a different facility;
Financial harm suffered by the resident, such as when negligence enables financial exploitation of a resident by another resident or a nursing home staff member;
The resident's physical pain, emotional suffering, and diminished quality of life caused by the negligence; and
In some cases, punitive damages aimed at deterring and punishing the negligent conduct, if it was especially severe or outrageous.
No lawyer can guarantee that a resident will recover compensation through legal action, nor how much compensation a resident might hope to receive. Every case of Sarasota nursing home negligence is different. The most reliable way for residents and their families to protect and enforce their legal rights, however, is to seek legal counsel from an experienced, skilled, Sarasota nursing home negligence lawyer.
What if Sarasota negligence causes a nursing home resident's death?
If a nursing home resident dies because of negligence on the part of staff or management of a Sarasota nursing home, then in many cases the representative of the resident's estate can seek damages through a wrongful death lawsuit. This type of legal action can seek compensation on behalf of:
The deceased's spouse
The deceased's children
The deceased's parents
Any blood relative or adoptive sibling partly or wholly dependent on the decedent for support or services
Florida law recognizes that wrongful death causes those parties financial and emotional harm. Through a wrongful death lawsuit, they can seek compensation for that harm, which may include:
Medical expenses paid by the estate
Funeral expenses paid by the estate
Lost wages, benefits, and other earnings
Lost "prospective net accumulations" of the estate, or the value of earnings the estate could reasonably have been expected to receive had the person lived
Medical or funeral expenses if paid by a family member
The value of support and services the deceased person provided to the family member
Loss of companionship, guidance, and protection offered by the deceased
If you believe negligence on the part of a Sarasota nursing home caused the death of your loved one, then contact a skilled attorney right away to learn about your and your family's legal rights.
What if a Sarasota nursing home's handling of COVID-19 hurts a resident?
The COVID-19 pandemic has caused more than 200,000 Americans deaths to date, many of them residents of nursing homes. Tragically, nursing home residents are at higher risk for COVID-19 than other groups. Elderly people generally are more at risk, as are people who are immunocompromised or have certain common comorbid medical conditions—and many nursing home residents have these comorbidities. Nursing homes can also become breeding grounds for infectious diseases if they fail to properly handle the situation, because residents live in relatively close quarters with each other, where a virus may be passed around relatively easily. Sarasota nursing home staff and operators have a legal obligation to keep their residents safe from the risks of COVID-19. This may require them to take active safety measures to sanitize facilities, to quarantine or isolate residents and staff, and to report outbreaks to public health authorities. Speak with an attorney right away if you suspect your loved one contracted, or is at risk of contracting, COVID-19 because of negligence at a Sarasota nursing home.
What should I do about nursing home negligence if I see it in Sarasota?
Individuals who either see or suspect nursing home negligence should approach the matter with both urgency and caution. Protecting the safety and wellbeing of the resident takes top priority. Then, it can help to speak with an experienced Sarasota nursing home negligence attorney right away. Prioritize resident's immediate health and safety. The most important consideration when you suspect negligence at a Sarasota nursing home is to protect the immediate health and safety of your loved one. Nursing home residents' health can deteriorate quickly if they do not receive adequate and proper care. If necessary, you may need to act without delay to get a Sarasota nursing home resident out of harm's way. That may mean moving the resident to a different facility, or taking the resident home with you temporarily. In especially critical circumstances, you may need to summon law enforcement. Choose the steps you take carefully, however. Anything you do will no doubt set off the proverbial alarm bells among nursing home management and staff. If you do not believe your loved one is necessarily in immediate danger, consider speaking with an attorney first before acting. Contact an experienced attorney right away. Once you have addressed the nursing home resident's immediate health and safety needs, contact an experienced Sarasota nursing home negligence attorney. We encourage you to contact an attorney before you take any further steps to report the suspected negligence to nursing home staff or management, or a government agency. Why? Because the steps you take, and the order in which you take them, can affect the nursing home resident's legal rights, including rights to receive compensation. Your actions may also prompt the nursing home staff and management to start covering their tracks, which could make it harder for your lawyer to prove negligence, if it comes to that. An experienced nursing home negligence attorney in Sarasota can advise you, quickly, about your legal options. Contact one as soon as possible to learn about your rights and the appropriate steps to take next to protect your loved one's physical, emotional, legal, and financial wellbeing.
Are nursing homes required to report instances of negligence in Sarasota?
Nursing homes are required by federal regulation to both report and investigate all allegations of neglect, abuse, exploitation, or mistreatment. Nursing homes should always launch an investigation to rectify the situation if they see signs of negligence, including sudden injuries from an unknown source. Medical professionals should also report suspected negligence. Unfortunately, however, the loved ones of a nursing home resident cannot necessarily depend on a nursing home to follow the investigation and reporting requirements. Nursing home management and staff may worry about punishment or sanctions if they report suspected negligence. That is why you need to speak with an experienced lawyer as soon as possible when you suspect negligence at a Sarasota nursing home. A lawyer can advise you about the legal obligations of the nursing home, and can help to plan a legal strategy to safeguard the resident.
Do you need a Sarasota nursing home negligence lawyer?
If your loved one or friend is a victim of nursing home negligence, contact us right away. Instances of neglect require experienced attorneys who understand the complexities of protecting Sarasota nursing home residents and of enforcing their legal rights under Florida law. Most importantly, do not wait to seek legal guidance when you suspect nursing home negligence in Sarasota. The sooner you speak with our skilled attorneys, the greater your chances of protecting your loved one and holding a negligent nursing home accountable.
Hiring a Sarasota Nursing Home Abuse Lawyer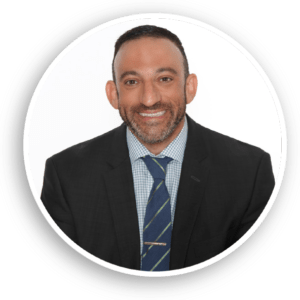 Removing your loved one from a nursing home situation involving abuse is your first priority. Once you are able to get your loved one out of a harmful or abusive situation, you can pursue a civil court case against the staff member or nursing home involved. Nursing home abuse lawyers have seen cases like yours before, and they are ready to help you move forward with a plan of action. They can perform a thorough investigation of the case and gather all the essential evidence to bring to court. The damages associated with nursing home abuse are costly. For instance, physical abuse can lead to increased medical bills. These court cases also allow you to recoup costs associated with pain and suffering for your loved one. During the first meeting with your Sarasota nursing home abuse lawyer, bring all the evidence of abuse you have. These can be photographs, videos, paperwork, statements, and other notes you have taken. These could even be statements made by other staff members, authorities, and residents of the home. Ensure you also have the nursing home's address and other contact information. Additionally, try to determine the name or names of individuals responsible for abusing your loved one. Contact The Dolman Law Group Accident Injury Lawyers, PA today. You can easily reach them at 833-552-7274 (833-55-CRASH), or contact them online to schedule a free, no-obligation case consultation.
---
Dolman Law Group Accident Injury Lawyers, PA - Sarasota Office 6703 14th Street West; Suite 207 Bradenton, FL 34207 (941) 220-0343