Did a motorcycle accident leave you injured and unable to work? Florida law may entitle you to compensation for your medical bills, lost income, replacement of your motorcycle, and more. However, the insurance company may do everything they can to devalue or even deny your claim. Dolman Law Group Accident Injury Lawyers, PA, is unlike many other personal injury law firms. We are not a high-volume firm that processes cases as quickly as possible. Our focus is on quality, not quantity. We are trial attorneys who give you the personalized attention you deserve. Our goal is to pursue maximum compensation for your injuries. Our case results demonstrate how we've helped others. Learn how our experienced
Palm Bay motorcycle accident lawyers
can help you. Call our office for your free consultation.
About Dolman Law Group Accident Injury Lawyers, PA
When attorney Matthew Dolman was a teenager, his father was in a terrible car accident. Unfortunately, the
Palm Bay personal injury attorney
that Matthew's father hired worked for a settlement mill. The firm focused on quantity, processing claims for low settlement amounts. His case received no personal attention. Matthew never forgot how it felt for his family to receive such poor treatment. He founded Dolman Law Group Accident Injury Lawyers, PA, because everyone deserves competent, thorough, and personalized representation. We are an accessible, responsive firm that is not afraid to litigate tough cases.
Injured in a Palm Bay motorcycle accident? Here are 5 reasons to call Dolman Law Group Accident Injury Lawyers, PA
We have a statewide presence
Our firm has locations throughout Florida. We know the state's personal injury laws and are familiar with the local court systems.
We prioritize personal attention over case volume
Unlike "settlement mills," our attorneys don't take on every case that comes our way. We can only provide personalized service to a certain number of clients at a time. Choose your motorcycle accident injury lawyer based on reputation and testimonials, not on billboards.
We're dedicated to your personal and financial recovery
You're more to us than a faceless case number. You're an injured motorcyclist, a victim harmed by someone else's negligence. The law entitles you to compensation, and we'll help you pursue it.
We prepare your case for trial
We are a firm of trial attorneys who are not afraid to take your case to court. Attorney Matthew Dolman is a member of
The National Trial Lawyers Top 100
. We'll handle your claim thoroughly and competently, starting with the day you hire us.
We work on a contingency fee basis
Attorney Matthew Dolman created our firm out of a desire to provide accessible and personalized legal representation. We believe that all motorcycle accident victims should be able to pursue a settlement, regardless of their financial situation. Our firm works on a contingency fee basis. We do not collect any attorney fees upfront. Our payment comes out of your settlement. You won't pay us any attorney fees if we don't secure compensation for you. However, you may still be responsible for court fees and other expenses. We can explain our payment schedule and contingent fee agreement at your free consultation.
Why do I need a motorcycle accident lawyer?
You might think you don't need an attorney to pursue your claim. Maybe there's irrefutable evidence that the other driver was at fault. Surely you must have a slam-dunk case. Or, perhaps the insurance company gave you an immediate offer. Why would you need an attorney? Not having legal representation leaves you vulnerable to parties that have their best interests in mind, not yours. Below are several reasons why hiring a Palm Bay motorcycle accident attorney benefits your case.
Insurance companies are for-profit businesses, not charities.
Insurance companies do not have your best interests in mind despite their catchy slogans and feel-good commercials. They protect their bottom line by closing claims as quickly as possible, for as little as possible. They may attempt to minimize your damages by claiming that the crash was your fault, even when the evidence shows otherwise. Or, they may come off as sympathetic as they voluntarily offer you an insufficient settlement. You're susceptible to these and other tactics without an attorney.
Initial insurance offers are rarely adequate.
The insurance company's fast and "generous" offer is likely a fraction of what Florida personal injury laws entitle you to collect. Insurance companies know that if they can get to you before you hire an attorney, there's a good chance you'll take their offer. You're unable to work and worried about money. Insurance companies take advantage of your vulnerability with a lowball offer. It often takes negotiation and possibly litigation to obtain a fair settlement amount.
Without an attorney, you could lose your opportunity to pursue maximum compensation.
The law generally allows you one opportunity to collect money for your motorcycle accident injuries. Once you accept an insurance payout, you typically forfeit your right to sue for more money in the future. If your settlement isn't adequate, your accident will leave you with unpaid medical bills, lost wages, and other damages. The insurance company won't care about your plight. They already paid you and closed your case long ago. At Dolman Law Group Accident Injury Lawyers, PA, our attorneys carefully assess your current and future damages, so a lowball settlement doesn't leave you shortchanged.
Our Palm Bay motorcycle accident attorneys pursue maximum compensation for our clients
Calculating an appropriate settlement amount takes time, skill, and effort. There is much more to the process than adding up your current doctor bills and missed work. The settlement amount should reflect how your damages will impact you for the rest of your life, not just today. Our attorneys may consult with other professionals to determine an adequate settlement amount. We can work with medical, occupational, and financial experts. Below are some of the factors we consider when calculating settlements.
Your current and future medical expenses
It doesn't take long for medical bills to come in the mail. You may have already received bills for the ambulance ride and ER treatment. Depending on the nature and severity of your injuries, you could require future medical care. We won't push for a settlement until your prognosis is known and your doctors have determined your future care plan.
Your current and future lost income
If it's not clear how long you'll be out of work, we take that into account. We don't force a settlement until all of your damages are known. Your compensation should also reflect any permanent or partial disability that will impact your ability to hold a job.
Property damage
Your motorcycle needs repair or replacement after the crash. Palm Bay enjoys pleasant weather year-round, so your motorcycle may be your primary mode of transportation. The settlement should also cover damaged valuables on your person or stored on your motorcycle, such as electronics, work equipment, and jewelry.
Professional services
Your injuries could leave you unable to perform tasks like yard work, house cleaning, child care, cooking, laundry, and home maintenance. You may receive compensation if you did these tasks before your accident but now have to hire someone to do them for you.
Lifelong accommodations
Your home and vehicle might need modifications if you lose mobility due to the accident. Your settlement can cover a wheelchair, walker, other mobility aids, an accessible vehicle, and necessary modifications to your home.
The intangible effects of your injuries
The law may entitle you to compensation for the emotional and psychological consequences of your injuries. An adequate settlement will reflect:
Your physical pain and emotional suffering
Loss of self-esteem for permanent scarring or disability
Loss of companionship for your spouse
Loss of guidance for your minor dependents
No amount of money can undo your accident. But a settlement holds the negligent party responsible for their actions and can provide you with a sense of closure.
Common motorcycle accident sites in Palm Bay
A motorcycle accident can happen anywhere, at any time. However, specific locations in Palm Bay and greater Brevard County are more susceptible to crashes.
Florida Today
releases annual crash statistics for the area. Recent data shows that these Palm Bay roadways were the site of multiple motorcycle accidents:
U.S. Highway 1, from Malabar Road to Robert J. Conlan Boulevard
Babcock Street from Palm Bay Road to U.S. Highway 192 in Melbourne
A large number of severe accidents involving fatalities and incapacitating injuries occurred at:
U.S. Highway 1 from the Indian River County line to Malabar Road
Babcock Street from Malabar Road to Palm Bay Road
Dolman Law Group Accident Injury Lawyers, PA, is ready to help you wherever your crash occurs.
What causes motorcycle accidents in Palm Bay, FL?
Many factors can contribute to or cause a motorcycle crash in Palm Bay. Below are some of the most common causes.
Inclement weather
Florida may be known as the Sunshine State, but we do experience tropical storms and hurricanes. Negligent drivers put motorcyclists and others at risk when they drive too fast for weather conditions.
Poor road maintenance
Brevard County Public Works
is responsible for maintaining over 1,100 miles of lineal roadways. Issues like deteriorating pavement, potholes, and missing guardrails can make Palm Bay's roads unsafe for motorcycles and other motor vehicles.
Negligent drivers
Motor vehicle operators have an obligation to drive safely and be aware of others on the roadways. Drivers act negligently and put
motorcyclists in danger
when they:
Drive under the influence of alcohol or drugs
Fail to obey traffic laws
Ignore traffic signs and signals
Fail to maintain their vehicles
Don't check their blind spot before switching lanes
Open their car door without looking behind them for motorcycles
Unlike other motor vehicle operators and occupants, motorcyclists don't have the protection of a steel cage. Motorcyclists often sustain severe injuries in a crash.
Commercial transportation companies
A lot of commercial trucks pass through Palm Bay via I-95. Truck drivers and other commercial drivers must take rest breaks. The law may hold their employers liable for accidents if the company fails to enforce these required break times.
What not to do after a Palm Bay motorcycle accident
You can help preserve your legal rights in the days and weeks following your accident. Here is a list of things you shouldn't do after a Palm Bay crash.
Don't delay medical care
There are many reasons why injured motorcyclists refuse treatment at the scene of a crash. They may not realize the full extent of their injuries until later that day or the next day. It's also common for individuals to experience an adrenaline rush that can make them unaware of their pain. However, putting off medical care may impact your ability to collect a settlement. You can't pursue a personal injury claim if you don't have a diagnosis and aren't receiving medical treatment. Some people will decline treatment because they don't have health insurance or they have large deductibles. If that applies to you, contact our office today. At Dolman Law Group Accident Injury Lawyers, PA, we know that too many motorcycle accident victims can't always access the care they need. We partner with doctors across the country who can assess and treat your injuries. They'll receive their fees out of your settlement, so they don't require an upfront payment.
Don't forget about the police report
No one thinks about paperwork at the scene of an accident. However, you'll need a copy of the police report. Your insurance company will likely ask for it. And we'll need a copy to help build your case. The police report builds the foundation for your injury claim. It's a written record of when and where the crash happened and who was involved. You can obtain a copy of your motorcycle accident report from the
Palm Bay Police Department
if the crash happened within the city limits.
Don't forget to notify your insurance company
Your motorcycle insurance carrier needs to know about all accidents, even if you are not responsible for the crash. Contact your insurance company right away. Give them the facts about the accident, but don't admit or deny fault or speculate on the cause of the crash. Our attorneys can speak with your insurance company if necessary.
Don't sign insurance paperwork without consulting an attorney
Nothing is more overwhelming than someone asking you to read and sign a stack of forms. These forms can be lengthy and contain confusing and unfamiliar language. You could unknowingly sign away your legal rights and jeopardize your claim. Don't sign any insurance paperwork without your attorney reading it over first.
Don't post about your accident on social media
Many people share details of their life on Twitter, TikTok, and other social media platforms. Discussing your accident or posting related photos could hurt your case. Remember, the insurance company will look for ways to devalue your claim. They can misconstrue statements, pictures, and videos to make it look like you were responsible for your injuries or that you're not as hurt as you claim.
Palm Bay motorcycle accident lawyer FAQs
A motorcycle accident injury claim may be the first time you've had to contact a lawyer. You may have many questions about your legal rights and how personal injury law works. We answer some of the most common questions below. Schedule a free consultation to discuss the specifics of your motorcycle accident injuries.
What happens if I can't afford medical treatment for my motorcycle accident injuries?
Some Palm Bay residents can't afford the medical care they need after a motorcycle accident. They either don't have any health insurance coverage, or they have sky-high deductibles. You can't recover from your motorcycle accident injuries if you don't receive medical care. Most injuries will worsen if you don't receive prompt and thorough treatment. We recognize this disparity at Dolman Law Group Accident Injury Lawyers, PA, and offer a solution. As our client, you'll have access to a nationwide network of doctors. You can receive medical care regardless of your ability to pay upfront. These doctors accept payment out of your settlement.
How can I afford a Palm Bay motorcycle accident lawyer? I can barely pay my bills right now.
Many people experience financial hardship after a motorcycle accident. They can't work while they recover, but they still need to put food on the table and pay for housing costs. Our firm believes everyone deserves competent legal representation, regardless of their financial status. We offer all prospective clients a free consultation. It won't cost you a dime to learn if you have a valid claim. We'll draft a contingency fee agreement if you decide to hire us to represent you. Our lawyers collect their fees after they win your case. If we don't secure compensation for you, you won't pay any attorney fees. However, you may still be responsible for paying court fees or other expenses. We can discuss our payment structure at your free consultation.
Who is at fault for my motorcycle accident in Palm Bay?
Determining fault requires a careful and thorough review of the evidence. We'll look at your medical records, the police report, and other related documentation. If necessary, we may recreate the accident scene. Our lawyers can take legal action to interview witnesses and obtain access to key evidence. Who is at fault depends on the details of your accident. It's possible that multiple parties acted negligently. Who may cause a motorcycle accident?
An intoxicated driver who violates the speed limit
Brevard County Public Works for failure to maintain roadways
A private business for failure to maintain their parking lot
A commercial transportation company for not enforcing mandatory rest breaks
A distracted driver who ran through a red light
We know that the insurance company may attempt to blame you for the accident, even if the evidence shows otherwise. We work tirelessly to hold the negligent parties accountable for their actions.
How can a Palm Bay motorcycle lawyer prove negligence?
Proving negligence isn't always easy. Some accidents are more straightforward than others. When we build a case, we look at the factors that contributed to the crash. For example, was the other driver intoxicated or driving too fast for weather conditions? Were the roads in disrepair? We'll gather evidence, such as dash cam footage, surveillance camera videos, and eyewitness testimony. We can also recreate the accident scene, if necessary. The severity of your injuries and the damage to your motorcycle are also key pieces of evidence.
How long do I have to file a motorcycle accident claim in Florida?
According to
Florida Statute § 95.11
, you have four years to file a claim for an action founded on negligence. That includes motorcycle accident injury claims. The court will likely refuse to hear your case if you file more than four years after your accident. Four years may seem like a long time, but there is no reason to wait. Many forms of evidence will fade over time. The sooner our lawyers start your case, the stronger we can make your claim.
How much is a Palm Bay motorcycle accident settlement?
Our lawyers fight for maximum compensation for your injuries and other damages. We'll pursue a dollar amount that reflects how the motorcycle accident impacted your life. We consider these expenses when we calculate your motorcycle accident settlement:
Medical care for your accident-related injuries
Lost income
Repair or replacement of your motorcycle
Physical pain and emotional suffering
Depending on the severity of your injuries, you may qualify for additional compensation. For example, you may need to hire someone to help you with grooming and dressing. Or, you may need to hire a lawn care company because you can no longer mow your yard.
Do I really need an attorney? Won't the insurance company do the right thing?
Unfortunately, you can't count on an insurance company to look after your best interests. Remember, they are a for-profit business. Their main concern is company profits, not your well-being. Insurance companies don't want to pay out more than they have to. They may even say the accident was your fault when the evidence proves otherwise. Or, they may offer a lowball payout that only covers a fraction of your damages. Dolman Law Group Accident Injury Lawyers, PA, has the same goals as you: to secure financial compensation for your injuries and to hold negligent parties responsible for your actions.
Are personal injury lawsuits only for severe injuries?
Many people equate
personal injury lawsuits
with catastrophic spinal cord or traumatic brain injuries. However, anyone who sustained injuries due to someone else's negligence may pursue a settlement. Broken bones, lacerations, sprains, fractures, burns, road rash, amputations, and other injuries can impact the quality of your life. Severe can be a relative term, so don't get caught up in comparing your injuries to anyone else's. Our attorneys focus on how the accident affected your life and what damages you incurred.
I wasn't wearing a helmet. Am I still eligible for a motorcycle accident injury settlement?
Florida Statute § 316.211
requires motorcycle riders and operators 21 and under to wear a helmet. Adults over the age of 21 may opt not to wear a helmet if they have the proper insurance coverage. Not wearing a helmet doesn't prevent you from pursuing a motorcycle accident injury claim. However, the insurance company may use this fact in an attempt to devalue your claim and reduce your compensation.
I refused medical treatment at the scene of the crash. Can I still file a lawsuit?
Motorcycle accident victims
may refuse treatment from paramedics or EMTs. Not all injuries immediately appear. The adrenaline rush after a crash can mask your pain. You can still file a lawsuit even if you refused treatment at the scene. However, seeing a doctor sooner rather than later strengthens your case. If you wait too long, the insurance company can use your delay against you. They may question the severity of your injuries.
How do I choose the right Palm Bay motorcycle accident attorney for my case?
We know there are several Palm Bay area law firms that take on
motorcycle accident cases
. You may be familiar with some of these firms because of their billboards and advertisements. Before you hire an attorney to represent you, asking them:
How much trial experience does your firm have?
Can you connect me with a doctor who can treat me, regardless of my ability to pay upfront?
How can I contact you? Will I have access to your direct phone number?
You'll find that not all personal injury law firms are the same. At Dolman Law Group Accident Injury Lawyers, PA, we offer our clients the personalized attention that many other firms cannot.
Do I have to go to court to win a motorcycle accident settlement?
Not necessarily. You may receive a settlement without having to step foot in a courtroom. Many motorcycle injury lawsuits settle after out-of-court negotiations. However, our attorneys are not in a rush to settle because we want to avoid a trial. We'll let you know If we think it's in your best interest to pursue a court trial. As the injured accident victim, the choice to go to court is yours to make. We can advise you of your legal options and prepare you for a trial, but the decision is ultimately up to you. There are pros and cons to pursuing a trial. It can be expensive for both sides to take a case to court. However, putting your claim before a judge or jury could maximize your settlement. Dolman Law Group Accident Injury Lawyers, PA, is a team of trial attorneys. We are not lawyers who urge you to take the first settlement so we can move on to the next case. We prepare every case as if it will go to trial. Our commitment and attention to detail means your case gets the utmost care, no matter what happens. You will receive competent and experienced legal representation inside and outside the courtroom.
Can I sue for emotional distress if I don't go to therapy?
A motorcycle accident is a traumatic event. In addition to your bodily injuries, you may have difficulty sleeping, feel anxious or depressed, or replay the accident in your mind. The
Centers for Disease Control and Prevention (CDC)
recognizes that motor vehicle accidents can cause post-traumatic stress disorder (PTSD). Many people find it beneficial to seek therapy or counseling for their emotional distress after an accident. They may join a support group, talk with a clergy member, or have one-on-one sessions with a licensed therapist. However, you may not feel that this treatment is appropriate for you right now. There are other ways to document emotional distress. Your medical records will note if your doctor prescribed sleeping pills or anxiety medication. Those around you can attest to your emotional distress, as well.
How will a lack of eyewitnesses affect my case?
Anyone who observed your accident can provide critical information. However, some accidents occur without pedestrians, bicyclists, or other motorists around. Eyewitness testimony is crucial, but there are other ways we can collect evidence to build your case. The scene of the accident can provide important evidence. We may look for skid marks and assess property damage. Our team can also evaluate the damage to your motorcycle and the other involved vehicles. Medical experts can also weigh in. Your injuries may lend insight into how the crash occurred.
What exactly is pain and suffering?
The words "
pain and suffering
" can create confusion among accident victims. This is the legal term for the physical pain and emotional suffering you experience because of the crash. The law views pain and suffering as an accident-related damage. We take this into account when we calculate an appropriate settlement amount.
What are economic and non-economic damages?
The law categorizes your accident-related damages as either economic or non-economic. Economic damages are the tangible expenses associated with the accident:
Current and future medical bills
Lost wages while you recover
Lost income if you are permanently disabled
Repair or replacement of your motorcycle
Professional services, if your injuries prevent you from cooking, cleaning, doing yard work, and performing other tasks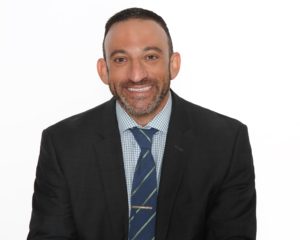 Our firm may consult with other experts to adequately assess your economic damages. Noneconomic damages are the subjective, but no less real, damages caused by your accident:
Physical pain and emotional suffering
Loss of companionship for your spouse
Embarrassment and loss of self-esteem for scarring, disfigurement, and permanent disability
Loss of guidance for minor children and dependents
Insurance companies often undervalue or dispute noneconomic damages. We fight back and pursue maximum compensation.
Call a Palm Bay Motorcycle Accident Attorney Today
With offices across both Florida coasts, you can easily reach Dolman Law Group Accident Injury Lawyers, PA, at
833-552-7274
(833-55-CRASH), or you can write to us using our
online contact page
. We can answer your questions, evaluate and start investigating your claim, and pursue the compensation you deserve for the injuries someone inflicted on you.