​How Do I Find the Best Motorcycle Accident Lawyer Near Me?
After a motorcycle crash, you want the best motorcycle accident lawyer possible to handle your insurance claim or potential personal injury lawsuit. Working with the right lawyer can make a big difference in your ability to recover the most compensation available for your motorcycle accident injuries. A dedicated personal injury lawyer can help you deal with aggressive insurance company adjusters that may have a strong bias against you as a motorcycle rider.
If you're wondering "how to find the best motorcycle accident attorney near me," just follow these key steps.
What Makes Someone the Best Motorcycle Accident Lawyer?
The best motorcycle accident attorney for your needs may depend on your specific criteria as you navigate your motorcycle accident claim. The best attorney for you might work with a hard-hitting team of attorneys who all aim to help maximize the compensation their clients can recover by any means necessary.
Conversely, you might consider the best motorcycle accident lawyer someone who will offer compassionate support as you navigate all the challenges that may accompany a motorcycle accident claim.
Consider the following questions to help guide you to the best motorcycle accident lawyer for your unique situation.
What are the Law Firm's Prior Motorcycle Accident Case Results?
In any injury claim, results matter. An experienced motorcycle accident lawyer can be your best ally to help you obtain maximum results for your motorcycle accident claim. As you look at motorcycle accident lawyers near you, review their past case results and see what monetary awards they have successfully obtained for other motorcycle accident victims.
While those results cannot guarantee the results in your claim, even in cases where you might have similar injuries to another person, they can help you understand what the lawyer or law firm has achieved in the past.
Do They Have the Resources Needed to Devote to Your Motorcycle Collision Case?
As you consider which law firm offers the best motorcycle accident lawyers for you, make sure you consider the law firm's resources. During your free consultation, talk to the lawyer about the firm's ability to take on your case and who will be dedicated to you.
What does your potential lawyer's current caseload look like? How can you know you will receive the compassionate care and support you need? How will you know the lawyers at the firm will prioritize your claim and help you get the compensation you deserve? If the firm does not have adequate lawyers and legal support to handle your claim, you may want to seek legal services elsewhere.
How Responsive is the Motorcycle Accident Lawyer Who Will Handle Your Claim?
When you work with a motorcycle accident lawyer, you need to receive answers promptly. You will have a lot of questions about your claim and you may have an insurance company pressuring you to accept a low settlement offer. You need to be sure when you reach out for an answer, someone will respond quickly.
Whatever you need from your attorney, you should feel confident that you will get a fast answer and continued support to address any problems or concerns. If the law firm does not respond to you promptly when you contact it for a free consultation, you will likely have the same problem once you sign on as a client.
Does the Prospective Attorney or Law Firm Have Extensive Motorcycle Accident Experience?
As you look for a lawyer to handle your motorcycle accident claim, consider whether they have the experience to handle your entire case and the complications you may have to deal with along the way. You do not want to hire a divorce attorney or one specializing in corporate documentation when you need someone with prior motorcycle personal injury experience for your injury claim.
Instead, make sure you find a lawyer who specializes in personal injury law and has the experience to help guide and support you through the legal process. Experience can also make a huge difference in determining whether a lawyer has the knowledge and skills needed to help you truly maximize the compensation you can recover as part of your claim.
Should I Only Work With a Motorcycle Accident Attorney Near Me?
Regarding an attorney's location, you may need to focus on two key things. First, you need a motorcycle accident lawyer that practices in the state where you need to file your claim or lawsuit. Lawyers receive licenses from specific states to practice in those areas.
Because each state often has different laws governing injury cases, you want to work with a motorcycle accident lawyer that knows local laws and ordinances. Ideally, the best motorcycle accident lawyer for you is someone who has practiced in that state's court system before and knows the local insurance companies, their adjusters and defense attorneys, and the judges that most often handle these types of cases.
Next, ensure you can access your lawyer's office when needed. You may need to drop off paperwork or evidence from your motorcycle accident. You do not want to be in the car for hours to take care of simple visits, especially if you have severe injuries.
Make sure the lawyer has a conveniently-located office near you. You may also want to determine whether the lawyer has the ability to offer virtual consultations and meetings, which may help streamline the process and make it easier for you to get in touch with your attorney when needed.
Does the Potential Lawyer Have an Established Network to Help Build a Solid Case?
When you choose an attorney to handle your motorcycle accident case, you want one that has an extensive network of experts and connections that can help support your claim. An experienced, dedicated motorcycle accident lawyer can help connect you with many of the people you will need to build your injury claim as you recover from your motorcycle accident injuries.
Your lawyer should have a network of:
Medical experts who can evaluate the extent of your injuries
Accident reconstruction experts who can help recreate the accident scene
Mechanics who may help determine whether any mechanical feature or problem on your motorcycle contributed to the accident, and
Specialists who can speak to the extent of your injuries.
Evaluate your lawyer's network carefully to ensure that they have the right tools to support your personal injury case.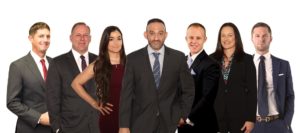 How to Find the Best Motorcycle Accident Lawyer Near You
You may have several options when looking for the best motorcycle accident lawyer that fits your needs. Here are some ways to narrow your choices.
Ask for personal recommendations.
Do you have friends and family members who have previously needed to file a personal injury claim? If so, those individuals may serve as excellent resources to help you determine whether you want to work with a specific law firm or where to start looking for the best law firm for your needs.
A personal recommendation can also explain what it feels like to work with a specific lawyer. This can help you decide if you have found the right lawyer for your specific case and needs.
If you do not know anyone who has needed to file an injury claim in the past, you may want to ask for recommendations from lawyers that you have used for other purposes. Local legal communities often have a tight-knit group of professionals who know one another well. Your family lawyer or corporate attorney may offer vital insights into your area's best personal injury attorney.
Check legal ratings and review websites.
If you're struggling to find a motorcycle accident lawyer near you who can handle your personal injury claim, you may want to take a look at several online legal rating and review websites.
Common sites include:
Take a look at the ratings and reviews offered by those websites. What do prior clients have to say about the lawyers you are considering? You can also search for top-rated motorcycle accident lawyers, allowing you to break down your search by star ratings.
Perform a Google search for "the best motorcycle accident lawyer near me."
In many cases, you can find the best motorcycle accident attorney for your needs the same way you would find many other things you need most - by performing a basic Google search. Search for "motorcycle accident attorneys near me" or "motorcycle accident lawyers in [your geographic area]."
Often, the top-rated lawyers in your area will appear at the top of your search results. Make sure you focus on motorcycle accident attorneys in your local area to ensure that you find an attorney that fits your specific needs.
Narrowing Down the Best Motorcycle Accident Attorney Near You
No matter how you collected your list of lawyers, you may end up with an extensive collection of attorneys in your local area. To help you narrow down the best motorcycle accident attorney near you, you may want to try these tactics.
Take a look at the attorney's case results.
A look at past case results can tell you several key things about the law firm. First, you'll understand what kind of cases the firm accepts. For example, if you had a motorcycle accident involving a big truck driver, you may want to make sure that you find a law firm that has experience dealing with the complexities of a claim against a trucking company and truck driver. Furthermore, you may want to ensure that the law firm focuses on auto accidents, not other types of injury claims.
Next, the law firm's case results can tell you more about the results the firm usually gets. Does the firm show clear evidence of high-dollar results? It could indicate that the firm has better odds of getting those results in your case.
Read reviews from past clients.
You can find reviews for law firms in several key places.
On the attorney's Google Business listing, you will find reviews left by past clients. Those reviews will often offer an honest assessment of what you might experience when working with the law firm. Google Business reviews can include reviews from disgruntled people that the attorney has opposed in the past, so carefully evaluate where those reviews likely come from as you look them over.
Next, you may find reviews left on the law firm's social media pages. Those reviews may have social proof to back them up, including the profile information of people who have used the firm in the past.
Finally, you may find reviews directly on the attorney's website. Attorneys typically choose the reviews that go on their website, which means you will see a selection of the best reviews offered by their past clients. However, they will also tell you something important about the law firm: what it prioritizes. What do those reviews focus on? What picture do they paint about working with the lawyer? That simple information can go a long way toward helping you improve your understanding of the firm.
Schedule a free consultation.
Most personal injury lawyers offer a free consultation to discuss your specific accident situation. Before you choose the attorney you want to work with, take advantage of free case consultations to personally meet and get to know different lawyers. During that consultation, you will have the opportunity to receive answers to many of the questions you may have about the firm and how to best proceed with your claim.
You may want to know things like:
Who will handle your case? Will the attorney you consult with take your case, or will you work with another attorney in the office?
What results does the attorney feel you can request for your claim? You do not necessarily always want to go with the lawyer who offers the best results, especially in the case of an extreme outlier. However, you do not want to work with an attorney who does not believe you can recover the compensation you deserve.
How does the law firm communicate? Email? Phone? Text? How often should you expect to hear from your lawyer once you start your case?
When You Suffer Injuries in a Motorcycle Crash, You Deserve the Best Motorcycle Accident Lawyers Fighting For You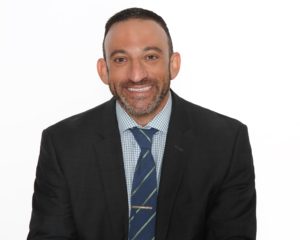 If you suffered injuries in a motorcycle accident, do not try to handle your claim alone. Instead, start looking for the best motorcycle accident lawyer near you as soon after the accident as possible.
With multiple offices in several states, the team at Dolman Law Group may be the best motorcycle accident lawyers for you. Contact us online or call us for a free consultation, where you'll learn more about your legal rights and find the support you need to navigate the personal injury system.
Dolman Law Group Accident Injury Lawyers, PA
800 N Belcher Rd.
Clearwater, FL 33765
Phone: (727) 451-6900