As a motorcyclist, you know how dangerous riding can be and do whatever you can to keep yourself safe whether you are riding along busy highways such as i-75, the Florida Turnpike, I-95, or local roads such as Miramar Parkway.
Unfortunately, you cannot predict or control the actions of other motorists and drivers on the roadways. It can be impossible to avoid when a driver impedes your ability to ride or threatens your safety with their negligent and reckless actions. Motorcycle accidents can be catastrophic and fatal. The damages that follow a motorcycle crash are likely to be extensive and, depending on the injuries involved, could reach hundreds of thousands of dollars in losses.
If you are a victim of a motorcycle collision caused by another vehicle, you are not at the at-fault driver's or the insurance company's mercy. Instead, you have rights and options in the fight for compensation for your damages.
Contrary to what the liable parties in your case may have you believe, you do not need to agree to their terms.
Seek the advice of a Miramar motorcycle accident attorney at Dolman Law Group Accident Injury Lawyers, PA, in your case.
Why You Should Call Us After a Motorcycle Accident in Miramar—Dolman Law Group Accident Injury Lawyers, PA
Our attorneys and professional legal staff at Dolman Law Group Accident Injury Lawyers, PA, have fought for clients like you against insurance companies and negligent parties. We know how insurance companies will try to paint the picture of an accident involving a motorcyclist victim, and we can help you fight back.
We treat each client and their case with dedication and hard work. We genuinely want to help you get the compensation you deserve from the parties responsible for your injuries and damage.
With 17 office locations throughout Florida, we are a force in the state representing motorcycle accident victims and other personal injury victims. In addition, we have offices across the U.S. and northeast, including Houston, San Antonio, Boston, and New York.
Our team of Miramar injury attorneys and staff at Dolman Law Group Accident Injury Lawyers, PA, can work to get you the help you need following a motorcycle accident in Miramar. We know the challenges you are facing and want to assist you in navigating the uncertain and stressful aftermath of a motorcycle collision.
How Much Compensation Might You Recover in a Motorcycle Accident Case?
The time that follows a motorcycle accident crash is one of significant pressure and stress for some victims as they begin to receive medical bills or start to feel the impact of their inability to meet the day-to-day demands of their life.
While you try to push through recovery and healing of your motorcycle accident injuries, you are likely to wonder how these bills will get paid and how you can take care of yourself or your family in the future. It is undoubtedly a challenging experience and one that you do not need to go through alone.
A motorcycle accident attorney in Miramar can help you sort out your damages and losses. Calculating your motorcycle accident damages is crucial in preparing a claim and potential lawsuit against the at-fault party or the insurance company.
It may surprise you that the damages you can recover far more than your medical costs after a motorcycle collision. There are many ways motorcycle accident injuries can affect and change your life, and you can recover compensation for all of them.
Our team at Dolman Law Group Accident Injury Lawyers, PA, will help you identify and fight for all the eligible losses in your case.
Examples of losses included in most motorcycle accident cases include:
Medical costs
Loss of income
Future loss of income, medical expenses, and income potential
Compensation for your physical, mental, or emotional pain and suffering
Impacts on your ability to enjoy your life and your overall quality of life
Property damage to your motorcycle
The Probability of a Motorcycle Collision in Miramar and Surrounding Areas
Florida and, more specifically, Miramar are popular areas for motorcyclists. The year-round sunshine, beautiful scenery, and proximity to various coastal areas and cities make it appealing for riders, whether local or tourists, to use their motorcycles for transportation frequently.
However, the widespread use of motorcycles also leads to a higher incidence of motorcycle accidents. Even though there are many motorcyclists in the area, drivers may not always be aware of their presence or take the precautions needed to keep riders safe.
Miramar is in Broward County. The Department of Florida Highway Safety and Motor Vehicles reports that within one year, there can be over 700 motorcycle crashes in Broward. The consequences of over 700 motorcycle collisions in one year result in 39 motorcycle rider fatalities and 579 motorcyclists that suffer injuries in the accident.
The Statute of Limitations for Miramar Motorcycle Accident Cases
There is a finite amount of time in which a motorcycle accident victim can file a lawsuit against the parties responsible for their injuries. The statute of limitations sets this deadline.
Florida has a four-year statute of limitations on motorcycle accident injuries and damages. You, as the victim, have just four years to file suit against the parties responsible.
While four years may seem like a long time, the reality is that the time can pass unsuspectingly between preparing a case, negotiating a claim, and filing a lawsuit. A lawsuit may not always be necessary for a motorcycle accident case, and most cases resolve before getting to that point. However, you must keep in mind these time limitations to avoid losing your right to file one should it become necessary for your case.
The Underlying Cause of Motorcycle Accidents
Riding a motorcycle is a risk. Motorcyclists know this, and it is the perception of many in the public that those who ride are risk-takers. The truth is, however, that riders of motorcycles are very much aware of the dangers they can face on the road and take the steps necessary to protect themselves. The cause of most motorcycle accidents is not because of the inherent risks of a motorcycle's design but rather the actions of nearby drivers that ignore the safety and rights of a motorcyclist to be on the road. Negligent drivers of cars are one of the most common causes of motorcycle crashes.
The investigation will try to uncover what a driver did before the motorcycle crash. Negligence might not always be apparent at the scene of the crash. It may seem as though the driver's statement or police report does not identify an exact cause for the collision. However, a deeper dive into the cause of the accident and the actions and behavior of the driver might later reveal they are, in fact, responsible for the accident and, subsequently, your injuries.
Common causes of motorcycle accidents include:
Driving under the influence of medications, illegal substances, or alcohol
Driving while texting, talking on the phone, or engaged in other distractions
Drivers violating traffic laws and traffic signals
Motorists speeding, driving aggressively, or engaging in reckless maneuvers
Occupants of parked vehicles opening doors into the roadway
The Injuries Most Common in Victims of a Motorcycle Crash
A motorcyclist's injuries after a collision with a vehicle are often unfathomable and severe. In most situations, a motorcyclist does not just sustain one but multiple injuries to their body.
For example, the force of an accident between a car and motorcycle often results in the rider getting thrown into the roadway, which can cause even more severe injuries than the impact itself. Therefore, it is no surprise that many motorcycle riders lose their lives in vehicle accidents. Riders that survive such a jarring and catastrophic accident can have lifelong injuries and consequences.
Common motorcycle accident injuries include:
Traumatic brain injuries
Spinal cord injuries
Internal injuries to organs
Burns
Loss of limb
Multiple fractures
Soft tissue injuries and tears to ligaments, muscles, or tendons
The Challenge of Resolving Your Case with Insurance Companies as a Motorcyclist
Insurance companies work their hardest not to pay out claims. When a representative sees a motorcycle accident claim before them, they will scrutinize every aspect of the investigation to deflect liability for the accident and blame from their insured.
We understand that not all motorcyclists are reckless or at fault for accidents. This is why you need someone that will fight on your behalf. Do not get railroaded and blindsided by insurers looking only to protect their business model.
If a negligent driver injures you, you have the right to seek compensation. We can work to negotiate a settlement on your behalf, and if the insurers refuse to make an offer worth accepting, we can take them to court.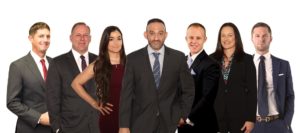 What You Should Do After a Miramar Motorcycle Accident
Having a plan for the aftermath of a motorcycle accident case in Miramar can help you feel more in control and allow you to take positive action to protect your rights in the moments and days after the accident. Just a few simple steps can assist you in preserving evidence and preparing your case for representation from a motorcycle accident attorney.
1. Protect your evidence
You must take steps to keep safe any evidence in your possession. Make backup copies, take photographs of documents and records and put all of our evidence in a secure location where they are not at risk of damage until you meet with your lawyer.
2. Create a journal
You want to create reference material that you can use to look back on if your memory about the events and aftermath of the accident begins to get foggy. Jot down conversations, messages, or your experience during and after the accident. Anything you believe might become a factor in your case should be written down.
3. Follow your doctor's orders
Stay on the path to your recovery. Motorcycle accident injuries are often severe and will not heal quickly. Keep up with your doctor's appointments and stay involved and dedicated to your recovery and getting better. Insurance companies are notorious for delving into your medical history and questioning your actions during recovery. The liable parties in your case will use any evidence of inconsistent medical care to reduce the compensation they owe you for your injuries.
4. Call a Miramar Motorcycle Accident Lawyer
You do not want to overcomplicate your life after a motorcycle crash. You have so much to deal with. Let an attorney take charge of your case and handle the legal aspects of your recovery and seeking compensation. You can focus on yourself while a lawyer focuses on the insurers and parties responsible.
Do not delay in contacting an attorney to represent you. The insurance companies may seem friendly, but they are not trying to help you. Avoid delays and complications by hiring a lawyer sooner rather than later. Please do not speak with any insurance representative or interested party to the case until you have consulted a motorcycle accident attorney.
Miramar Motorcycle Accident Lawyer FAQs
While insurance companies know what the process after a motorcycle accident is like, many victims have little to no experience handling the aftermath of such a traumatic and destructive experience. It is understandable and expected that most motorcycle accident victims are unsure how to proceed in seeking compensation after they suffer injuries in a collision with a vehicle. Therefore, you are likely to have many questions about how you can pursue the compensation you need to cover your losses.
How Can You Prove a Motorist is to Blame for a Motorcycle Accident?
Proving fault after an accident is complex. You, along with the help of your attorney, will look into the potential causes of the collision and the injuries you sustain. For an insurer to accept liability for an insured's actions or a court to find an insured liable, you as the victim and plaintiff in the case have the burden of proving that the driver is responsible.
The basis of most motorcycle accident cases is negligence. Proving the negligence of a motor vehicle driver that leads to the accident would make them liable to you for your losses.
For example, suppose the driver at fault has insurance, and the coverage applies to the collision. In that case, the insurance company is under a contractual obligation to pay your damages on the insured's behalf. Furthermore, suppose insurance coverage won't cover all, or any, of your injuries. In that case, you may pursue the at-fault party personally for compensation.
To prove the negligence of a motor vehicle driver in a motorcycle accident, you must show:
That the car driver owes you, the motorcyclist, a duty of care
The driver, through their actions or inaction, failed to maintain that duty of care to you
You suffered injuries and harm
The driver's breach of their duty of care injured you
To establish the elements of negligence, you must show proof of each component. Some of the details will be easier to prove than others. For example, indicating that a motor vehicle driver owes you and others on the roads a duty of care is implicit in their actions of getting behind the wheel and operating a vehicle on the public roadways.
Proving a Breach of Duty of Care
The next element can be more complicated to prove, and insurance companies may even try to flip the blame from their insured to you, the motorcyclist. Breaching a duty of care can happen when a driver takes an action that endangers you or fails to act when they should have to prevent harm to you.
Examples of duty of care breaches include drinking and driving, speeding, running a red light, etc. Police reports or citations issued to drivers may indicate a breach. However, an officer's opinion on the accident does not bind an insurance company's fault determination or your lawsuit.
Proving Motorcycle Accident Damages
Once you have proven that the defendant in the case committed a breach of duty of care, you must prove your injuries and other damages as the motorcycle accident victim. While this may, on its face, appear simple enough, it can be a pretty lengthy and tedious process. The reason is that the aftermath of injuries is often unpredictable and takes time to reveal all potential issues and complications.
What may seem like a minor injury can later become a severe or chronic health problem that could require surgery and other medical interventions. Furthermore, insurance companies can try to dispute the severity of the impacts of your injuries on your life. The more an injury keeps you from living a normal life and working as you did before, the higher the damages in your case can be, which is something an insurer will want to fight.
Proving Causation of Your Motorcycle Accident Damages
The final element of a negligence claim or lawsuit is where you, as the plaintiff, must tie the pieces and facts of the case together. Through the evidence you provide, you must finally show that the cause of your injuries was not another force or action but the result of the defendant's breach of their duty of care. You must show that if it were not for the defendant's behavior leading up to the accident, you would not have suffered harm or losses.
What Evidence Can Help Your Motorcycle Accident Case?
While you may better understand how you can prove negligence in a motorcycle accident case, you may want to know the best evidence to accomplish this. Each motorcycle crash involves different circumstances and facts that alter how your attorney will approach the case and fight for the compensation you deserve.
As your attorney works to build support for your claim and damages, they will analyze and look for evidence that will help to strengthen your case and pressure the insurance companies to settle sooner rather than later. While you may already have some of this evidence in your possession, your lawyer will also help you acquire additional evidence that may be available to support your case.
Common examples of evidence you may use in a motorcycle accident case include:
Police reports
Witness statements
Videos or Photographs
Medical records
Employment records
Testimony by experts
Bills, receipts, and estimates
Will You Need to File a Lawsuit in Court to Fight for Compensation in Your Case?
Many motorcycle accident victims feel apprehensive about seeking assistance from an attorney because of the uncertainty of a resolution. There is no way to know what will happen in your case. A motorcycle accident attorney can provide information about the most likely scenarios and how cases like yours resolved.
A lawsuit is not necessarily the goal of a motorcycle accident case. Instead, the goal is to fight for the money you deserve under the law. If you accept a settlement, that will conclude your case. However, if the insurance company in your case does not want to settle or continues to make unreasonably low settlement offers, then our team can sue them.
The good news is that most motorcycle accident cases settle before going to court becomes necessary.
However your case proceeds, it is the best option to get you the compensation you deserve.
Do You Have Any Option for Recovery If a Loved One Dies in a Motorcycle Crash?
Sadly, statistics show that nearly 6,000 motorcyclists yearly will lose their life nationwide in a motorcycle accident. About 6,000 families will face the trauma and uncertainty of losing loved ones in motorcycle crashes. If your loved one has died in a motorcycle crash caused by a negligent driver, you may be eligible to initiate a wrongful death action against the parties responsible.
Nothing can bring your loved one back or compensate for the impossible loss of losing a family member. A wrongful death action provides you the opportunity not only to seek justice for a loved one that is a victim of wrongdoing but also to help you deliver financial stability for yourself and your surviving family in the future.
As part of a motorcycle accident wrongful death action, you may be able to seek compensation for:
Funeral and burial expenses
Pending medical expenses, if your loved one survived for any period after the accident
Loss of benefits due to your loved one's premature death
Loss of contribution from your loved one
Loss of companionship and support from your loved one
Pain and suffering
Who Is Eligible to Seek Motorcycle Accident Wrongful Death Compensation in Miramar?
Florida law delineates the order in which the surviving family of a wrongful death victim may be eligible to pursue legal action on the loved one's behalf. Certain close relatives may have the right to file a wrongful death claim or lawsuit for their loved one's motorcycle accident death.
The following is the hierarchy of who may have standing under the Florida wrongful death act:
A spouse
Their children
The parents
Any dependent related by blood
Any adoptive dependent
Are You Prevented from Seeking Compensation If You Were Not Wearing a Helmet?
There is a widespread misconception that failing to wear a motorcycle helmet precludes a motorcycle accident victim from even attempting to seek compensation for their losses after a motorcycle accident. If a driver's negligence was the cause of the accident and led to your injuries, you can still pursue compensation against them through an insurance claim or lawsuit.
While they can use the failure to wear a helmet to argue that you deserve less compensation, you may still fight for your rights under the law.
Our Miramar motorcycle accident attorneys can evaluate your case and help you decide the best options available to you for seeking compensation for your motorcycle accident losses.
Should You Speak to or Answer Questions from Any Insurance Company After the Motorcycle Crash?
Do not speak to anyone about your case until you have consulted a motorcycle accident attorney. Beyond notifying your insurance company that an accident has occurred, you should not talk to anyone about the accident. This includes your insurer.
Insurance companies and liable parties will want to talk to you as soon as possible after a motorcycle crash. This is for their benefit, not yours. While you may think talking to them will help your claim move faster, it will not.
All it will do is risk complications, delays, and a potential denial of compensation. Your priority after an accident should be to seek a consultation with our Miramar motorcycle accident attorneys.
What Is the Best Way You Can Help Your Motorcycle Accident Case?
Rather than go ahead and speak to an insurance company representative without a lawyer, there are other things you can do to help your case while you sort out hiring an attorney to represent you.
Setting aside evidence and taking notes about your experience of the accident and the aftermath of your injuries can benefit your case. However, one of the most crucial aspects of a motorcycle accident injury case that some victims may overlook is their dedication to the healing of their injuries. You not only want to make every effort to get better for your benefit and health but also to prove that you are doing everything in your power to recover.
The insurance company may try to reduce your compensation for the impacts of the injuries on your day-to-day life, but if you are doing everything right, they will have a more challenging time making the case that your struggles are due to your actions.
Is a Motorcycle Accident Attorney Necessary, or Can You Resolve the Case on Your Own?
Never try to resolve a motorcycle accident case in Miramar without a lawyer. You have too much on the line to take such a chance on your high-stakes motorcycle accident case. The damages you may be eligible for could be significant and help you move forward after the life-altering motorcycle collision.
Do Not Wait Another Minute—Call Us a Miramar Motorcycle Accident Injury Lawyer for a Free Consultation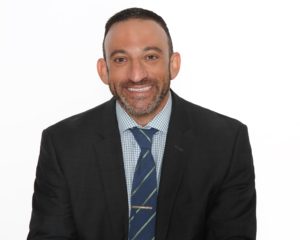 If you are a Miramar motorcycle accident victim in or near Miramar, call us for your free motorcycle accident case consultation. Our team will speak with you about your case and what compensation we might recover for you.
We understand these are challenging times for you, and we want to assist you in starting your case against the parties responsible as soon as possible.
Our team at Dolman Law Group Accident Injury Lawyers, PA, awaits your call to help you fight for your rights against the insurance company in your motorcycle crash case. Contact our Miramar motorcycle accident attorneys at 833-552-7274 (833-55-CRASH).
Client Testimonial
"AMAZING and understanding attorneys! Did great on my case and I highly recommend Dolman Law Group Accident Injury Lawyers, PA for anyone that has been injured in an accident!"
Rating: 5/5 ⭐⭐⭐⭐⭐
Koralis R.
Jan 2020
Read more reviews on Google!