Construction is one of the largest industries in the United States. Unfortunately, it is also one of the most dangerous. Occupational hazards and risks in construction are different from those in other industries.
Construction workers routinely work while standing on high ladders and scaffolding. They operate heavy machinery, handle hazardous materials, and perform other dangerous tasks every day. They face a near-constant threat of death or injury.
Construction accident injuries can leave victims with enormous bills and lost income. The experienced Clearwater construction accident injury lawyers at Dolman Law Group represent those victims in seeking compensation for their injuries and losses. Contact us today for a free consultation.
How Dolman Law Group Can Help You With Your Clearwater Construction Accident Claim
Dolman Law Group represents victims of preventable injuries in legal actions against the parties who harmed them. A significant portion of our practice involves representing Florida construction workers who have suffered catastrophic injuries, and representing families of workers who have died in tragic construction accidents.
Our firm has recovered tens of millions of dollars for our clients through settlements and jury verdicts. Of course, our past results do not guarantee how future cases we handle may turn out. However, they do demonstrate that we have the skill, experience, and resources to secure top-dollar compensation for injured clients in even the most complicated cases.
Construction Accident Statistics
According to the Occupational Safety and Health Administration (OSHA), one out of every ten construction workers is injured every year. During a 45-year career, there is a one in 200 chance that a construction worker will die from a work-related incident.
In one recent year, one in five worker deaths last year was in the construction industry. Construction sees non-fatal injury rates that are 71 percent higher than any other industry. The private construction sector had the largest number of fatalities in Florida, with 101, up from 75 from the previous year.
In other words, you are not alone, and by taking legal action through our firm, you can encourage industry reforms that will prevent further injuries like the one you or your loved one suffered.
Common Causes of Clearwater Construction Accidents
There are many causes of construction accidents. Contributing factors may include a high volume of work involved in building, demolition, and renovation. Companies that face pressure to meet deadlines often hire inexperienced labor or fail to train their workers in safe practices.
While accidents happen in all kinds of ways, some construction site accidents are more common than others.
Clearwater Construction Accident LawyersIn fact, the first four causes listed below are known as the "Fatal Four", and accounted for more than half (58.6 percent) of construction worker deaths in one recent year, according to OSHA.
Falls

: OSHA reports that falls accounted for 33.5 percent of construction fatalities in one recent year. Fall hazards include ladders, scaffolding, roofs, unprotected floor or roof openings, or down unguarded stairs. Many tripping hazards can cause falls. Fall protection is essential on construction sites.

Struck by an object: In a recent year, 11.1 percent of fatalities involved accidents in which an object struck a worker. In some cases, an object, such as a nail from a nail gun, hit the worker. On a construction site, objects may fall, swing, or roll, causing injuries. These incidents are often preventable if the employer trains workers and provides precautions such as personal protection equipment.

Electrocutions: 8.5 percent of construction accident fatalities in a recent year involved electrocution. Workers or their tools or equipment may come into contact with exposed electrical sources or power lines. For example, a worker may hit an overhead power line while carrying a metal ladder, or equipment may accidentally sever a buried power line.

Caught-in/between: Many construction workers die when heavy equipment or objects shift and trap them. Examples include being pinned between a wall and a piece of heavy equipment, being buried in a trench cave-in, or getting your hand caught in the moving parts of a piece of machinery. They may become stuck or even crushed. Caught-in or between accidents may seem similar to struck-by accidents. The difference is whether the impact of the object alone caused the injury, or the injury was caused by crushing the worker between two objects.

Ladder accidents: This is a leading cause of falls on construction sites. A worker may use the wrong type of ladder. Sometimes the ladder shifts, is defective, or improperly maintained.

Scaffolding accidents: Scaffolds are often badly constructed or improperly maintained. Overloading frequently causes scaffolding accidents, in which workers fall multiple stories and suffer serious injuries.

Power tool and machinery accidents: Workers using power tools and heavy machinery face risks from mechanical defects, inadequately maintained equipment, or a lack of training and safety equipment.

Musculoskeletal disorders: Construction work is physically demanding. Sprains and strains of the muscles are a leading cause of injuries, disability claims, and medical costs in construction.

Vehicle accidents

: There are many large and dangerous vehicles on a construction site, such as cranes, bulldozers, backhoes, and dump trucks. Sometimes forklifts overturn, or large trucks back up and hit a worker.
Common Types of Injuries in Clearwater Construction Accidents
According to data from the Centers for Disease Control and Prevention (CDC), common injuries in construction accidents include:
Cuts and lacerations: These accounted for over 10,180 construction injuries in one recent year. Such injuries may seem minor, but if ignored, they can become serious. Many of these injuries are preventable if the employee has access to the necessary personal protective gear.

Bone fractures: Fractures are the third most common injury construction workers face. In one recent year, CDC collected reports of 9,920 fractures related to construction accidents.

Head injuries

: There is a reason that construction workers wear hard hats. Falling materials, tools, or other objects may hit them on the head. Head injuries can be very serious, such as skull fractures and traumatic brain injuries.

Spinal cord injuries

: Construction workers often injure their spines in a fall. Spinal cord injuries can have long-term consequences, such as paralysis and permanent disabilities.

Loss of limbs or digits: Arms, legs, fingers, or toes may be cut off due to a construction accident, particularly when workers suffer injuries related to the use of heavy equipment, or are caught in/between accidents.

Burns and scarring: Construction sites are dangerous places, with many fire, explosion, chemical, and electrical hazards, all of which can cause severe burns that disable and disfigure a Clearwater construction worker.

Loss of hearing: Hearing loss is a common problem for construction workers. The machines and building equipment they use create loud and constant noise. Sometimes the workers are struck by debris or other objects, leading to partial or total hearing loss.

Vision loss: Prolonged exposure to chemicals, gasses, or welding flames, without the use of proper eyewear, may lead to partial or total vision loss.

Respiratory disease: Construction workers have a higher risk of respiratory disease than the general population due to exposure to harmful dust, fumes, and gasses on construction sites.

Repetitive stress injuries: Lifting, moving, or operating heavy machinery every day can cause stress injuries. Workers may suffer from tendonitis, tennis elbow, bursitis, or hand-arm vibration syndrome (caused by repeated use of vibrating tools.)

Heatstroke: Construction workers are on the job even in extreme heat. Overexposure to the sun, combined with overexertion, can result in heatstroke, which is a very serious condition.
Workers' Compensation for Clearwater Construction Accident Injuries
Workers' compensation benefits are usually the primary source of compensation for a worker injured in a Clearwater construction accident. If you are covered by workers' compensation insurance (and there is a good chance you are), then you will automatically be eligible for benefits regardless of whether you, your employer, or someone else caused the injury. Virtually all Florida construction industry employers must carry workers' compensation insurance to protect their employees against the costs of work-related injuries, illnesses, and disabilities.
Workers' compensation insurance provides the following benefits to injured Clearwater construction workers:
Full coverage of medical care: Workers' comp covers all necessary medical costs related to the injury, regardless of how long the injury lasts.

Partial wage replacement: Workers receive a portion of their average weekly wage while they recover from their injuries and can't work.

Disability benefits: Claimants who are totally or partially disabled can collect up to two-thirds of their average weekly wage until they can resume working. If employees can return to limited work, they may receive payment for the difference in their earning capacity.

Death benefits: If a Clearwater construction worker dies from a work-related injury, then the worker's surviving spouse and children may receive weekly payments consisting of two-thirds of the deceased worker's average weekly wage.
Sometimes, despite the worker's rights to receive these benefits, the workers' compensation insurance company denies the worker's claim. The company may, for example, argue that you did not sustain the injury during your employment, that the medical treatment was extreme or unnecessary, or that the worker suffered the injury while drunk or high.
A skilled Clearwater construction accident injury attorney from Dolman Law Group can help an injured construction worker prepare and submit a claim, and can represent a worker in appealing a partial or total claim denial.
Other Sources of Compensation in Clearwater Construction Accident Cases
Injured Clearwater construction workers usually cannot sue their employers or co-workers for injuries and losses suffered in a construction accident. Instead, workers' comp takes the place of the money a worker might otherwise have been allowed to recover in a lawsuit.
However, workers who get hurt in construction accidents in Clearwater may still have a right to sue other parties for their injuries and losses.
Depending on the circumstances, these third parties may include:
Contractors and subcontractors must ensure their own workers use the required protective equipment, and enforce all safety procedures and regulations.

Construction managers, other than the worker's employer, may have over the workers and/or the conditions on the worksite.

Property owners might fail to disclose important information about worksite hazards.

Equipment manufacturers' defective equipment can cause construction injuries.

Architects and engineers' negligent or dangerous building designs could result in injuries to construction workers.
Compensation After a Construction Accident in Clearwater 
In a lawsuit against a third party, a Clearwater construction worker may have the right to recover money damages beyond those paid by workers' comp. Those damages may include:
Economic damages that pay for out-of-pocket expenses related to their injuries, such as
Present and future medical bills,

Physical therapy,

Long-term care,

Medication and medical supplies,

Lost wages,

Lost future income.
Non-economic damages that compensate the injured Clearwater construction worker for the overall harm caused by the injuries, including
Loss of consortium,

Compensation for loss of a limb,

Emotional distress,

Pain and suffering.
In some cases, workers may also have the right to recover punitive damages, which aim to punish or deter particularly outrageous or reckless conduct that led to a worker's injury.
At Dolman Law Group, our construction accident injury lawyers have years of experience in assessing and evaluating the rights of injured workers to find as many sources of compensation as possible to help them regain their health and rebuild their lives.
Other Clearwater Construction Accident Injury Victims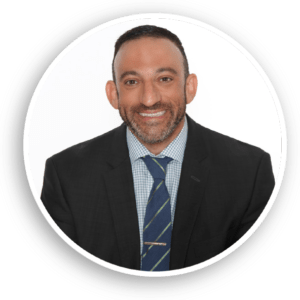 Construction workers are not the only people who could suffer serious and fatal injuries on a Clearwater construction site. Construction often happens in everyday life, and as a result, pedestrians or bystanders may suffer injuries in construction accidents.
Those innocent victims typically have the right to take legal action seeking compensation from the parties at fault for their injuries and losses. Speak with an attorney from Dolman Law Group today if you sustained serious injuries on or near a Clearwater construction site, even if you didn't work there.
Clearwater Construction Accident FAQ
When you suffer serious injuries in a construction accident in Clearwater, you may have many unanswered questions about what to expect next. In the hopes of helping you feel more confident in your case, we have provided the answers to some of the most frequently asked questions surrounding construction accident claims and Clearwater below.
If you have additional questions that are not answered on this page, contact our office to discuss your specific concerns in greater detail.
Will my case have to go to court?
Without having reviewed the details of your case, it is difficult to determine whether your case will have to go to court. In many cases, construction accident victims can secure an injury settlement through the insurance company. However, this injury settlement may not be enough to adequately meet your needs.
Insurance companies will frequently only cover certain kinds of economic losses, such as lost wages, medical expenses, and property damages. Any other economic losses, and your non-economic damages, will likely not be covered by the insurance company. Instead, if you hope to recover your damages and fall, your best option may be to file a lawsuit in the civil court system.
What should I expect from the insurance company?
Filing a claim with the insurance company is never easy. This is partially because of the fact that insurance companies care more about their own financial gains than they do about their claimants'. Insurance companies will manipulate your statement to make it seem as though you are at fault for the accident, make insultingly low offers, and deny even the most deserving of claimants.
Take steps to protect yourself and your injury settlement. Do not let yourself be victimized twice. Have your construction accident attorney handle the insurance company while you recuperate. This way, they know you mean business.
How long do I have to file my claim?
Generally, the statute of limitations for construction accident and personal injury claims in the state of Florida is four years. This is one of the most victim-friendly statutes of limitations across the country.
While four years may seem like more than enough time to move forward with your case, that is not always the case. The sooner your lawyer gets started, the more likely we are to recover time-sensitive evidence to support your construction accident claim.
If your claim is not filed before the statute of limitations expires, you could no longer recover compensation through the Clearwater civil court system. For this reason, it may be in your best interest to get your Clearwater construction accident attorney to start working on your case as soon as possible.
Your Experienced Clearwater Construction Accident Injury Lawyers
Construction accident injuries cause catastrophic injuries and extreme suffering for victims and their families. An experienced Clearwater personal injury lawyer can help them recover the compensation they need and deserve.
With offices on both Florida coasts, Dolman Law Group offers free case evaluations, and we take cases on a contingency-fee basis. Contact us online or call to learn about your legal rights after suffering injuries in a Clearwater construction accident.
---
Dolman Law Group Accident Injury Lawyers, PA
800 N Belcher Rd
Clearwater, FL 33765
Phone: (727) 451-6900
Client Testimonial
"AMAZING and understanding attorneys! Did great on my case and I highly recommend Dolman Law Group Accident Injury Lawyers, PA for anyone that has been injured in an accident!"
Rating: 5/5 ⭐⭐⭐⭐⭐
Koralis R.
Jan 2020
Read more reviews on Google!